Fantasy Baseball 2012: Ranking Top 15 Shortstops
Chris Trotman/Getty Images

Spring training is finally here, which brings the excitement of preseason fantasy baseball rankings.
Will a veteran like Derek Jeter return to dominance, or will a young sleeper come out of nowhere to Cinderella his way to a colossal season and lead a team to a title?
Here are the projected top 15 fantasy shortstops for 2012.
Begin Slideshow

»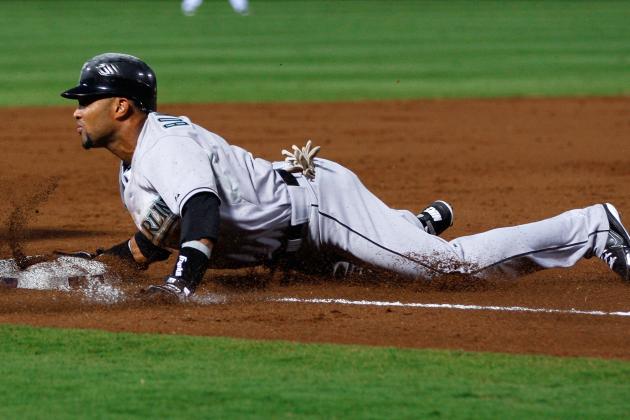 Kevin C. Cox/Getty Images

Emilio Bonifacio, Marlins
Bonifacio is technically the starting center fielder for Miami, so I wasn't sure if he should crack the list. His elite speed will definitely help out, and at 26, he's ready to have a big year after hitting .296 in 2011.
He's also versatile, as he's played at least 23 games at every position other than first base, pitcher and catcher. He isn't a top-15 shortstop per se, but definitely a top-10 utility player.
Ian Desmond, Nationals
He's great in terms of total bases and steals, but the lack of sure-handedness puts him one tier down. Desmond committed 23 errors last season and 34 in 2010.
He's still young at 26 and will definitely improve, but for right now, his all-around game isn't elite.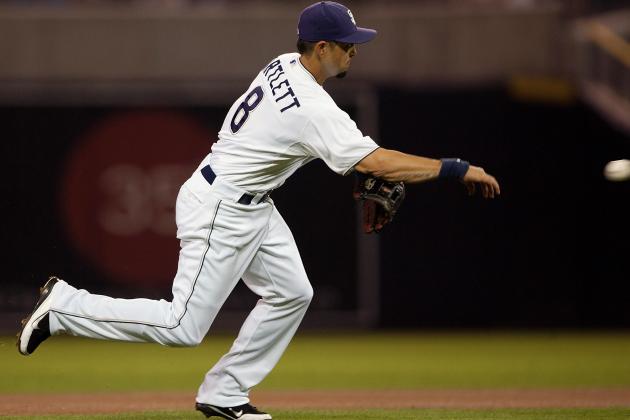 Kent Horner/Getty Images

2011: .245, 2 HR, 40 RBI, 23 stolen bases
Aside from Jason Bartlett's obscurely great season of 2009, he's been an average but consistent player.
He won't hit more than a handful of home runs, drive in 35-40 with around 20 steals and hit a .275 clip, but that's a solid season that can get the job done.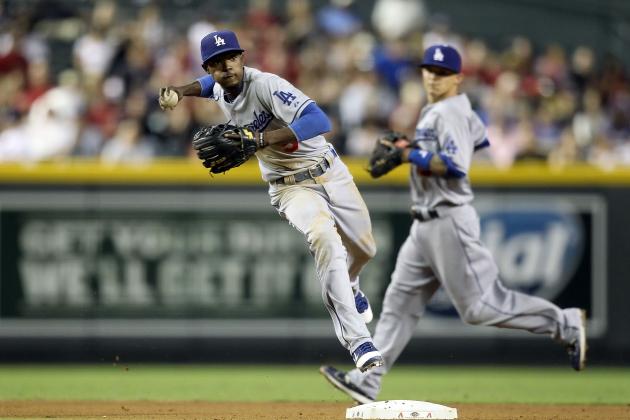 Christian Petersen/Getty Images

2011: .304, 24 stolen bases, 56 games played
Dee Gordon has received a ton of fantasy hype thus far after his brief stint in the majors last season.
He should have the starting job on Opening Day, and if his numbers from last year weren't a fluke, he could be very successful down the road, if not right away.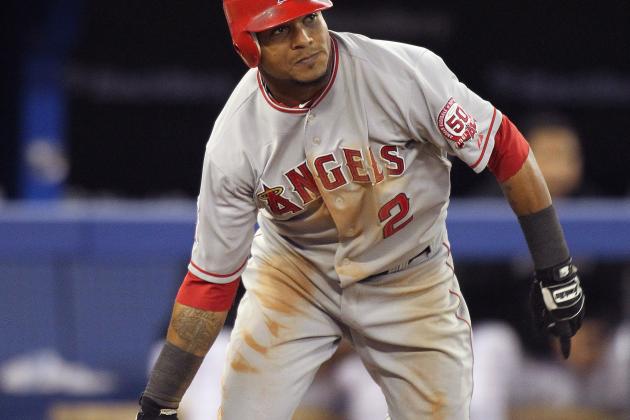 Claus Andersen/Getty Images

2011: .279, 10 HR, 59 RBI, 30 stolen bases
Erick Aybar will once again put up decent power numbers and a middle-of-the-road average, but his steals will get you the extra points.
He also tallied 33 doubles and eight triples in 2011, upping his total base value.
Stephen Dunn/Getty Images

2011: .252, 5 HR, 45 RBI
Stephen Drew's stats took a hit last season due to time missed with an injury, and expect them all to vastly improve in 2012.
His power numbers will be around 15-25, and I believe RBI and average will be much higher (75-80 RBI, .280 avg) as Drew is now 28 and ready to break out.
He's also a good doubles hitter and will score 80-90 runs.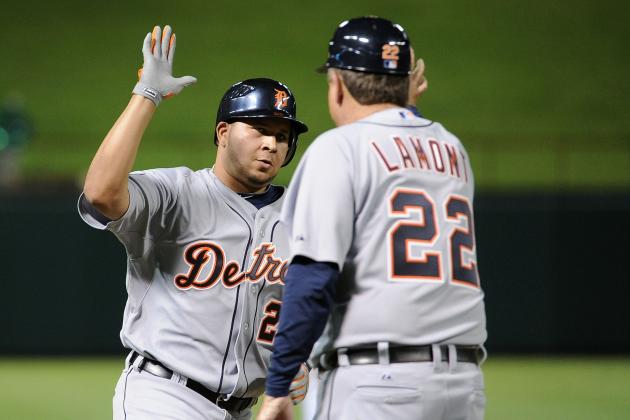 Harry How/Getty Images

2011: .299, 21 HR, 86 RBI
Peralta's numbers should all increase this year with the addition of Prince Fielder, as it means more chances to drive in runs and score.
His average should dip a little, but look for Peralta to have another good year in Detroit.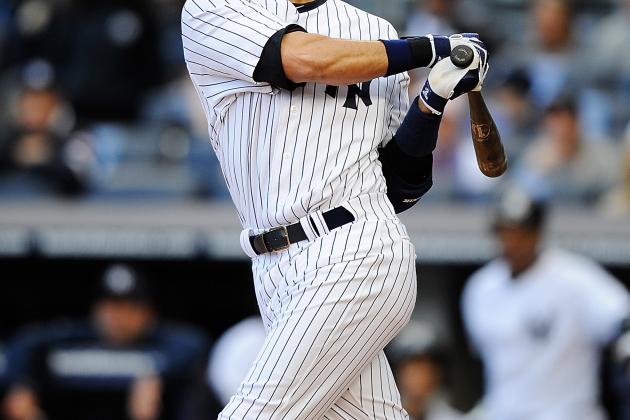 Patrick McDermott/Getty Images

2011: .297, 6 HR, 61 RBI
The future Hall of Fame inductee won't stop hitting, and his glove—although not as golden—is still of notable quality.
Derek Jeter's home run total won't be more than 10 or 12 at the absolute most, but he'll hit close to .300 and steal around 20 bags.
Not an early-round pick, but he's the most reliable and durable guy on this list.
Jason Miller/Getty Images

2011: .273, 25 HR, 92 RBI
Asdrubal Cabrera exploded for 25 long balls last season, a career high by 19. Don't expect that again, but around 15 is realistic. His average will be closer to .280, and he won't kill you with many errors.
Cabrera is a solid mid-round pickup, and if Cleveland can't extend him, he could be traded to a contending team, adding to his value.
Jim Rogash/Getty Images

2011: .269, 30 HR, 80 RBI
J.J. Hardy's 30 home runs in 2011 were a career best, and that mark isn't out of the question for this season. Ideally, he'll drive in more runs, but that's hard to do with few weapons around him in the lineup.
He's a respectable fielder, and if he hikes his average up just a bit, he'll be a mid-round sleeper.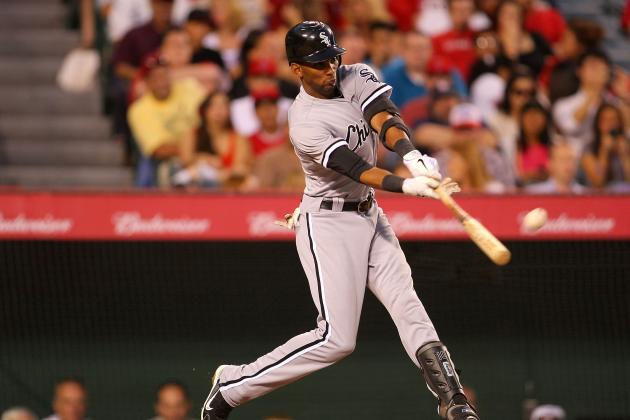 Victor Decolongon/Getty Images

2011: .269, 15 HR, 70 RBI
Throughout Alexei Ramirez's time in the majors, he's put up very consistent stats—similar to those he posted in 2011—and more of the same can be expected this season.
His average should slightly inflate, and a few more home runs and runs batted in can be anticipated.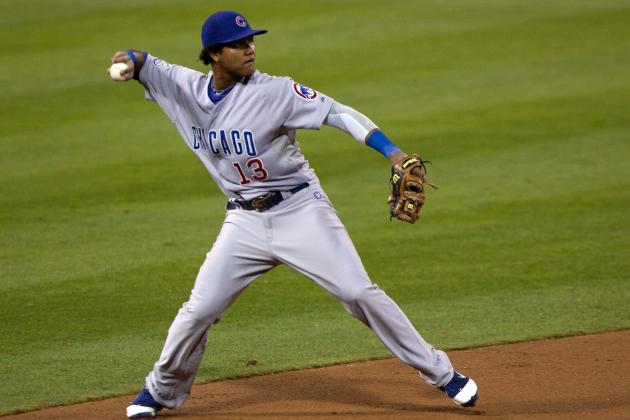 Kent Horner/Getty Images

2011: .307, 10 HR, 66 RBI, 207 hits
It was tough to keep this 21-year-old shortstop out of the top five, as Starlin Castro has been very impressive in his first two big league seasons.
He needs to improve defensively, but early signs point to Castro one day standing out as an elite hitter in Major League Baseball.
Castro also struck 36 doubles and nine triples while scoring 91 runs for the Cubs; he'll end up with an abundance of total bases.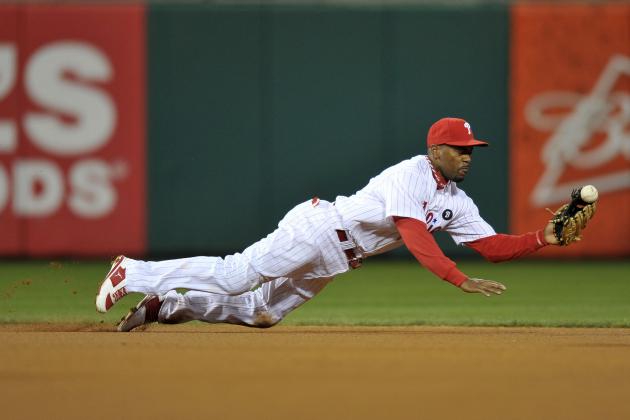 Drew Hallowell/Getty Images

2011: .268, 16 HR, 63 RBI, 30 stolen bases
Don't count on Jimmy Rollins returning to his MVP form of 2007, but as long as he can stay healthy, he should be able to replicate last year's numbers with a slight increase in runs driven in.
He's getting older, but J-Roll is still a top-five fantasy shortstop.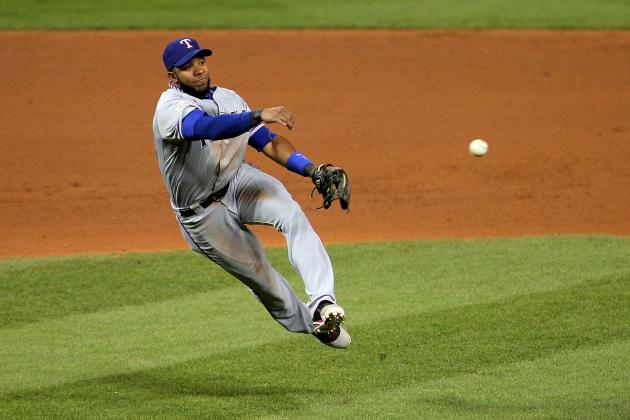 Doug Pensinger/Getty Images

2011: .279, 5, 60, 37 stolen bases, 96 runs scored
Elvis Andrus is one of the game's best rising shortstops, and in 2012, he'll be poised to excel.
Fielding issues have been a vice for Andrus early on, but with three full seasons now under his belt, look for his errors to diminish.
With all of Texas' firepower, Andrus will score over 100 runs and swipe 40 bags while hitting .285.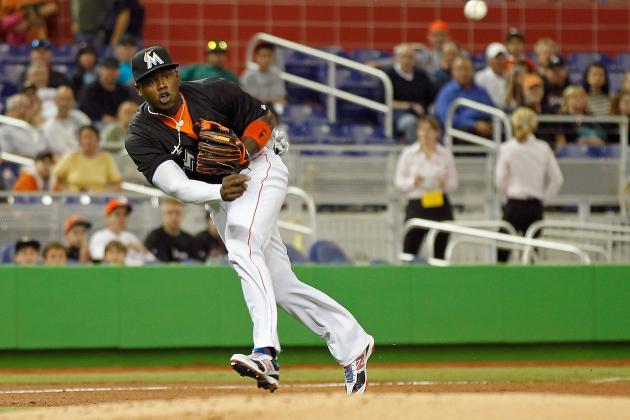 Mike Ehrmann/Getty Images

2011: .243, 10 HR, 45 RBI
Hanley Ramirez missed 70 games in 2011, and his statistics suffered as a result. Technically, he's Miami's third baseman, but how am I really going to keep him off this list?
If he stays healthy, he'll be his typical self, hitting right around .300 with 20 homers, 90 runs, 30 doubles and 30 stolen bases.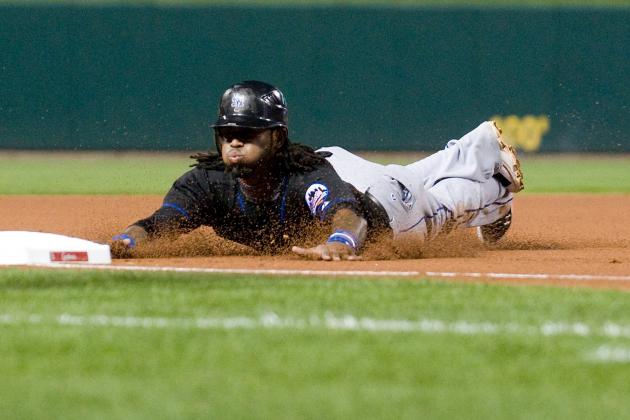 Jeff Curry/Getty Images

2011: .337, 7 HR, 44 RBI, 39 stolen bases, 101 runs
Jose Reyes is one of the most dynamic players in baseball and will maintain his ranking as such.
Depending on where he hits in the order, his RBI could go up, and it's fair to assume he'll hit more than seven home runs.
Not a whole lot to debate, Reyes is a five-tool player and will heavily contribute to any fantasy team.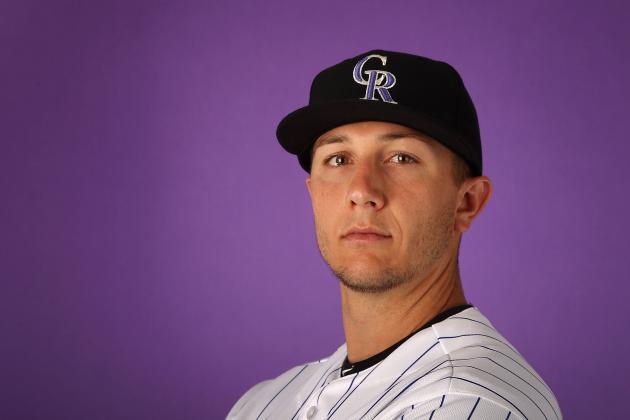 Christian Petersen/Getty Images

2011: .302, 30 HR, 105 RBI
Troy Tulowitzki is the best shortstop in baseball. His totals over the last three seasons are a .304 batting average, 89 home runs and 292 runs driven in.
And he's only 27.
Tulo is about to hit his prime, and using a first overall pick on him isn't out of the question. He's exceptional defensively, and he only continues to improve.