Report: Peyton Manning to Be Released by Colts, 7 People Most Affected by It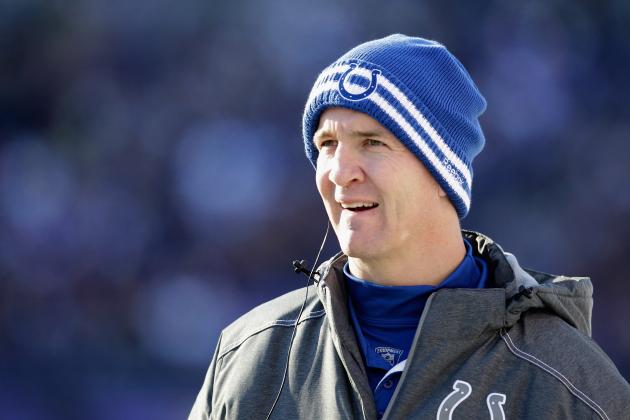 Rob Carr/Getty Images

As most in the sports world expected, the Colts and Peyton Manning will officially be parting ways, according to Chris Mortensen. This move comes as no surprise with the drama between the Colts and Manning having run its course, there was no logical chance that they would pay Manning upwards of $28 million just to make sure Andrew Luck didn't get to start his first NFL game.
Manning will have a serious adjustment to make wherever he goes and it would be interesting if he found a way to stay in the AFC South just to stick it to Indianapolis, Titans anyone? While the move was anticipated who it impacts may come as a surprise.
Begin Slideshow

»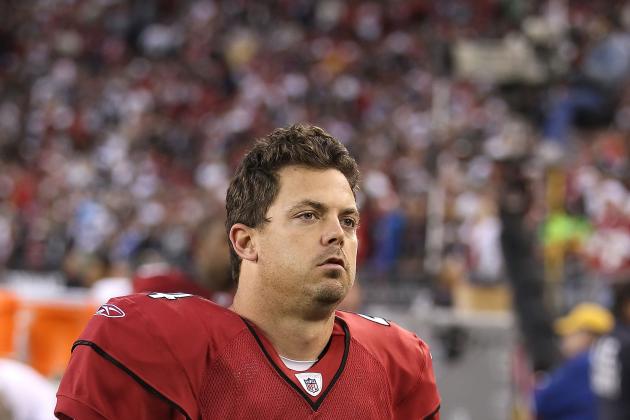 Christian Petersen/Getty Images

These first two have to share this slide. Which is kind of symbolic, because if you put both guys together they could come close to equaling a great starting quarterback. However, these two are better than Peyton Manning at one thing, not earning their contracts. Which is saying a lot considering Manning raked in some major dough this past season for standing on the sidelines all year long.
While Cassel and Kolb could perhaps improve next year, both of their teams have expressed interest in Manning. Which means one of these guys could be sitting the bench or be traded this coming season.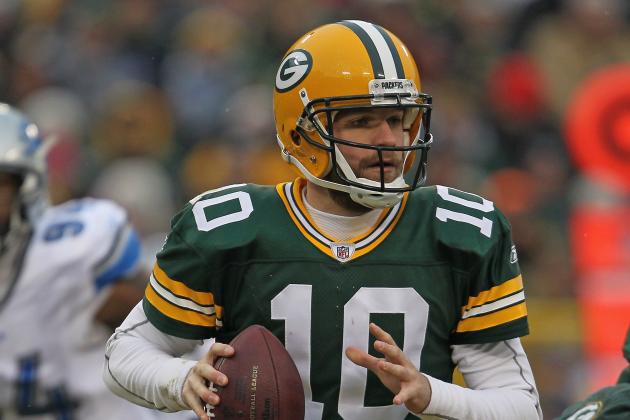 Jonathan Daniel/Getty Images

Matt Flynn is this year's Kevin Kolb, who was last year's Matt Cassel and so the cycle continues. One day NFL teams will start to learn to develop their own players rather than giving big money to a guy who couldn't start on his own team. While Flynn is getting less hype than Kolb was at this time last year there is still plenty of interest in him and what he has to offer.
However, with Manning's reported release there will be one less team competing for his services. In an interesting side note, should a team that Flynn isn't being considered by (Seattle, Kansas City, Arizona) take Manning it could still leave him with a good shot at Miami or Washington.
Jed Jacobsohn/Getty Images

Brees is currently going through the second-most dramatic and controversial offseason of any quarterback after Manning. However, as rivals Brees's offseason will surely be linked to Manning's. How can this be? No, I am not even suggesting that the Saints will make a run at Manning and let Brees walk or trade him.
What I believe can be expected is that whatever Manning gets in compensation will help set the market for what Brees can expect. This isn't quite fair to Brees who is younger than Manning and isn't coming off a major injury but it is how things could work out. Brees shouldn't expect a deal that blows Manning's out of the water, fair or unfair.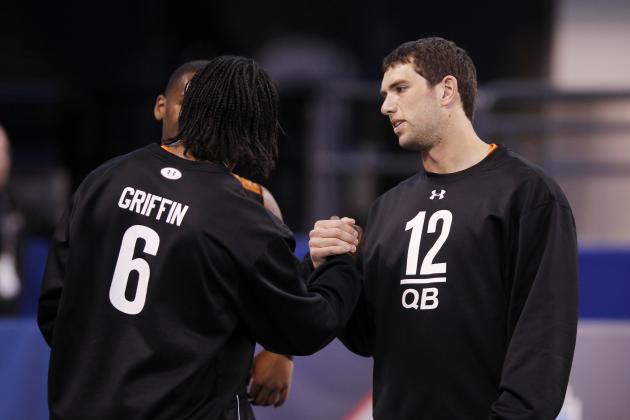 Joe Robbins/Getty Images

Robert Griffin III hasn't even played one down of football in the NFL yet he is already having to deal with intense speculation about his future employer. At least he hasn't pulled an Eli or Elway and demanded not to play for certain teams. Although, with the bevy of lackluster teams that will be vying for his services who could blame him. However, wherever Manning ends up, Flynn will not end up, hence wherever Flynn ends up Griffin will not. So as the dominoes of free agency start to drop Griffin will have a better idea of where he will be wearing his next pair of attention-grabbing socks.
Andrew Luck is in a different boat all together. He has known for at least half a year now that he would be heading to Indianapolis. He now faces the prospect of replacing a living legend for a team that has become synonymous with its star quarterbacks. Will Luck be the next Colts great or will the lack of support and increased pressure of following Manning be too much for him? These are questions the sports world will be waiting to have answered even though it is assumed that Luck will be the next big thing. Whatever the case might be it is clearly Luck's turn to define his Indianapolis legacy.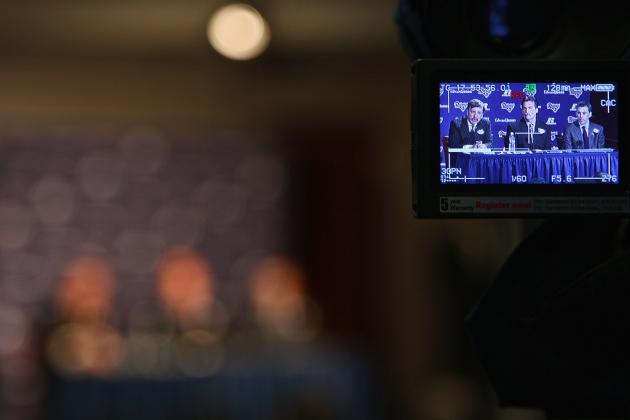 Dilip Vishwanat/Getty Images

Perhaps no one in the football world feels more pressure right now than new Rams GM Les Snead. He has the No. 2 overall pick in the draft and he already has franchise quarterback Sam Bradford but the pick is more valuable as a trading chip than it is to the team by bringing in a player.
With Manning's reported release the market is absorbing another quarterback which will drive down the value of Snead's pick. Snead knows he must act quickly because each day he holds onto the rights to what could be Robert Griffin III he ends up another day closer to having to draft Ryan Kahlil and miss out on filling even more holes on this developing roster.