Big 12 Tournament 2012: Teams Who Need a Strong Showing Heading into Big Dance
March 7, 2012

Jamie Squire/Getty Images
Despite their strong season, Baylor needs a strong run in the conference tournament to give them a boost heading into the Big Dance.
They aren't alone in this fact. There are a few other teams that are ready to progress to the NCAA tournament that must get some momentum going in this conference tournament. 
Baylor
The Bears are currently sitting at No. 12 in the nation. This is good enough for ESPN's Joe Lunardi to project them as a No. 3 seed in the Big Dance. 
They will not hold onto that No. 3 seed if they lose their first game. And that is certainly a possibility. Baylor is going to face Kansas State in their first game. 
The Wildcats just beat Baylor, 57-56, on February 18. 
A strong tournament run is important for Baylor for more than just seeding. This team has to build some positive momentum. They lost four of their eight games. All of those losses, except the one to Kansas State, came against ranked teams. 
However, Baylor is going to face nothing but good teams in the Big Dance, and they have to build up some confidence that they can beat them. 
Kansas State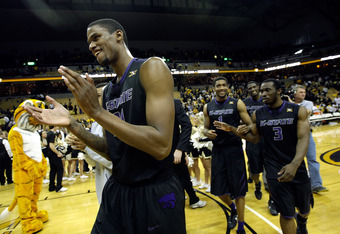 Jamie Squire/Getty Images
Speaking of the Wildcats, they are another team that needs a strong showing. The Wildcats had a strong season. They finished 21-9, and that is good enough for Lunardi to project them as a No. 8 seed. 
The Wildcats finished the season with momentum. They won four of their last five. That streak included not just the win over Baylor, but also a Missouri team currently ranked fifth in the nation. 
Kansas State must keep this momentum going. Their confidence is riding high. They can push that confidence through the roof if they put together a strong run in the tournament. 
Iowa State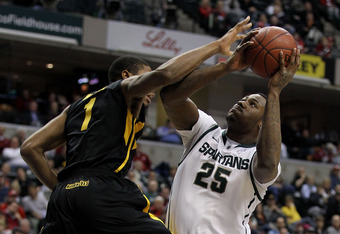 Andy Lyons/Getty Images
Iowa State enters this tournament in a very similar position to Kansas State. They are 22-9, and Lunardi also currently projects them as a No. 8 seed. 
They also ended the regular season strong. They won four of their last five, and that stretch included wins over Kansas State and Baylor. 
Their lone loss in that stretch was a narrow six-point defeat on the road against Missouri. 
This is a talented, hard-nosed team. If they can get on a roll, they will be serious trouble.