5 Things the Oregon Ducks Learned Last Year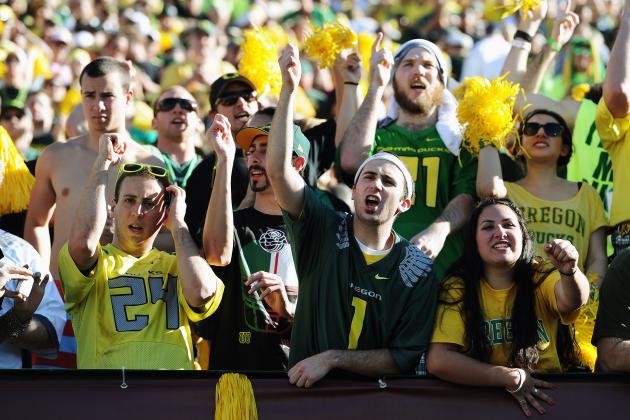 Harry How/Getty Images

The 2011 football season for the Oregon Ducks was loaded with thrills and chills. I'm not sure about you, but I often felt as if I was on a roller coaster with the Ducks last year. The highest of highs one week, the lowest of lows the next.
What can we learn from last year's events? As players, coaches and fans, what would we do differently if we had it to do over again? What experiences can we carry forward to this year and be better because we're a year smarter?
Here are five things that I think we learned last year. What would you add to this mix?
Begin Slideshow

»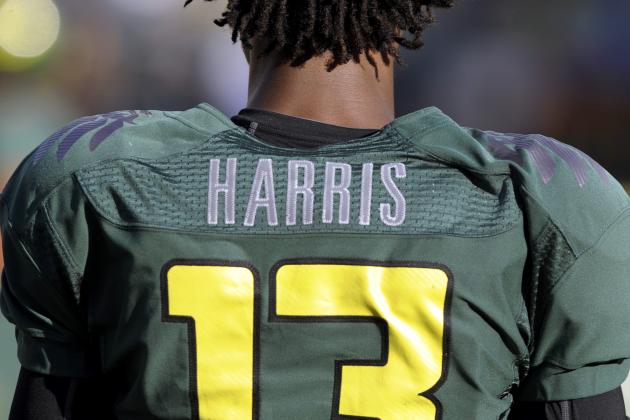 Steve Dykes/Getty Images

If you are fortunate enough to be on the Ducks' roster for 2012, please don't drive 118 mph on I-5 this summer.
And, if you do and you get stopped by Oregon's finest, please don't tell them that you smoked all the pot. Honesty is always the best policy, except maybe in this particular case. Sometimes, just shutting up is a good idea.
Yes, you are special and among the nation's chosen ones. Your talent is impressive and we long to cheer you on Saturdays in the fall. But—and I hope this doesn't come as a surprise to you—you still have to play by the same rules as the rest of us.
In my experience, you can get away with driving eight or nine miles above the speed limit, but not 53. We definitely learned this last year.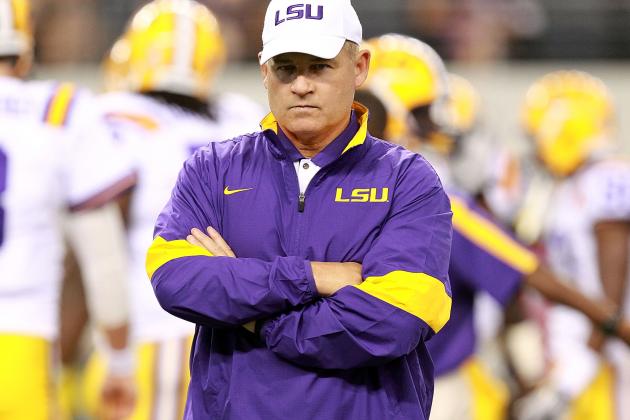 Ronald Martinez/Getty Images

There are definitely two sides to this heated topic: was it a good thing or was it a bad thing to play LSU at Jerry's World the first weekend of the season?
Before the game, I came down hard on the "we'll play anyone, anywhere, anytime" Chip Kelly side. If you don't play the best, you can't be the best.
There is also no question that this trip and this game was one of the most fun experiences for the fans of both teams. It was a blast. The only negative was the alumni association's pre-game party—outside in Dallas in 103 temp, no cheerleaders, no Duck. What were y'all thinking?
It wasn't until about a week or so after the devastating loss that doubt began to creep in for me.
Maybe Portland State isn't such a bad first week opponent. Maybe the new freshmen—however outstanding they will be someday—need to get their fumbles out of the way in a game in which we can recover from those mistakes.
But it was still great fun for the fans and wonderful being the center of the college football universe for a week.
So, I'm not really sure what we learned from this experience except that it was surely a case of risk/reward. Let's just don't forget it.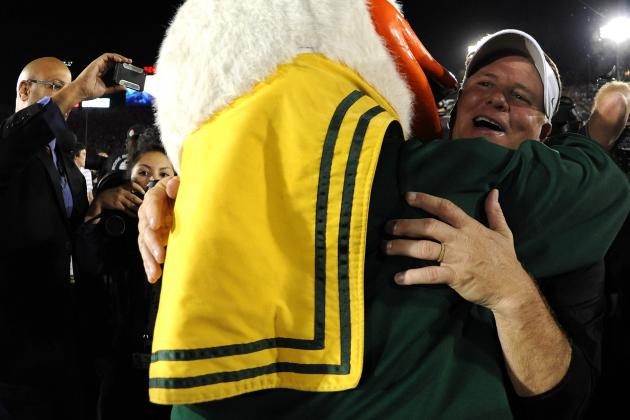 Harry How/Getty Images

Maybe Chip Kelly will stay in the embrace of The Duck forever. More likely, he won't.
I think we learned last year that he will get lucrative offers, and he will listen. We think he should ignore his ambitions and the billions of dollars dangled in front of him because we are such nice people and such good fans.
That's probably not terribly realistic on our part.
All we can do is shower him with love each and every week. Travel to away games if you have the means. Cheer your heart out (I know you already do that, but find another level this year).
And most importantly, appreciate him while he's here and enjoy the ride.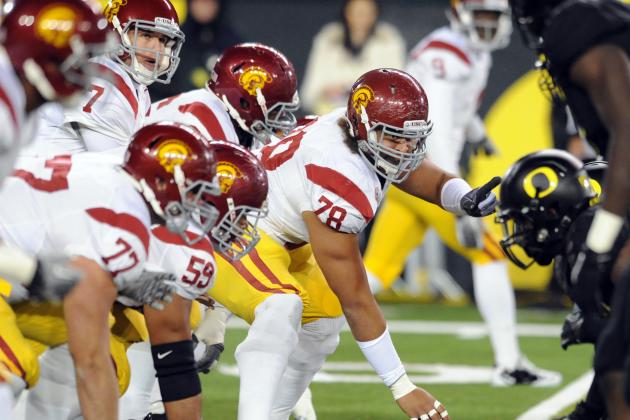 Steve Dykes/Getty Images

It's been a long time since I've been 19 years old. But I can still remember how I thought at 19, and I think it went something like this:
OK, we went to the home field of the No. 3 ranked team in the country. Their quarterback is probably going to win the Heisman Trophy. We crushed them 53-30, and it wasn't even as close as the score sounds.
Damn, we're good! We're good! We're good! Ain't nobody can beat us. We're too good!
Now we play a team on probation who we crushed last year. On our home field. At night. With TV cameras. LeBron James is here! They don't have a chance, man! We're good!
USC 38—Oregon 35.
Personally, I blame LeBron James.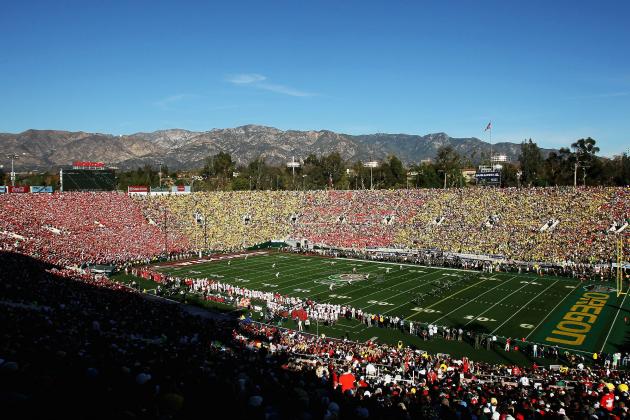 Jeff Gross/Getty Images

I think the most important lesson learned from last year is to never give up.
After the loss to LSU, most of us thought the Ducks' season was effectively over. Thank goodness our team didn't think that.
They kept plugging along and climbing back up the rankings, only to pop the balloon losing to USC. But maybe that had to happen so we could play in the Rose Bowl and remember how sweet that can be. And to learn how good it feels to win a big one.
I'm not sure it could have been any better than to watch the sun drop into the Pacific in Santa Monica at the Ducks' New Years Day pep rally. Or to be completely alive for every single play in that exciting game. And, finally, to step up on the winner's podium for a change instead of slinking off the field with our heads down.
Now we know that we can win in the post season. I suspect that was the best thing the Ducks learned last year.