Big Ten Conference Tournament: Preview and Predictions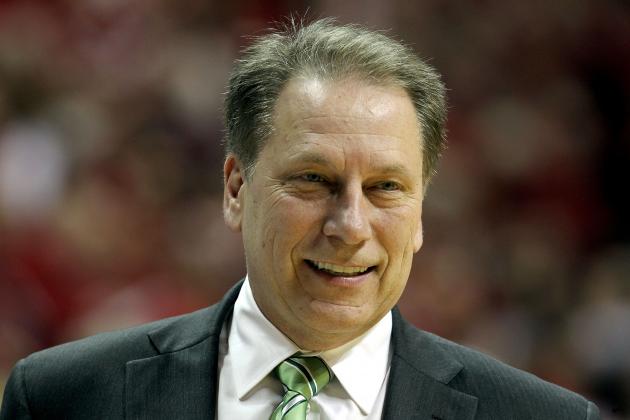 Andy Lyons/Getty Images

As the regular season comes to an end we enter the always fun and exciting conference tournaments. It's a chance for those programs who are on the bubble to put together a run for a bid to March Madness.
If you're Indiana or Michigan, do you have what it takes to knock off Ohio State and Michigan State and win the Big Ten?
Will Illinois string a few wins here to save Bruce Weber and the school's dignity as a basketball program?
Can Northwestern make a magical run and get their first chance at the tournament in March? How far do they have to get in this tournament to clinch that bid?
Can Iowa or Minnesota do the unthinkable and pull off the upsets?
Lets take a look at the three teams from the Big Ten conference that have a shot to win their conference tournament in a segment I like to call, "Coulda, Woulda, Shoulda."
Begin Slideshow

»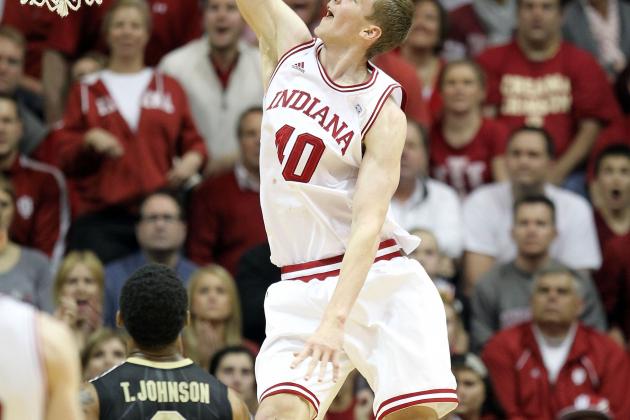 Andy Lyons/Getty Images

This was tough for me to pick one team who could win this tournament, so I'm going with the Hoosiers over Michigan as my "could" win it team.
Indiana could win this because they already proved they could beat these teams. Now they were home wins, but the tournament is held about 52 miles from the Hoosiers home court. This is as close to a home game as they could ask for.
If Indiana can get hot from long distances like they were in the beginning in the season, they can sure ride that out to a few victories. You have Cody Zeller in the middle playing great basketball and he will be an impact as he is every night. Indiana has proven they can play in big games, but they also have shown the inexperience in games they should win as well. Indiana won't lay down for anyone.
If they get hot from the outside and Zeller stays focused, you have yourself a very well-rounded team. I've been extremely impressed with the play of Victor Oladipo and his defense as of late. I also think if Christian Watford plays like he did against Purdue to close the season, there is no telling just how far this Hoosiers team can go.
They're going to be a fun team to watch in this tournament and also the big one just a few weeks away. IU will have the fan support and home-court advantage. If Coach Crean can get his guys focused and they can do the right things at the right time, watch out!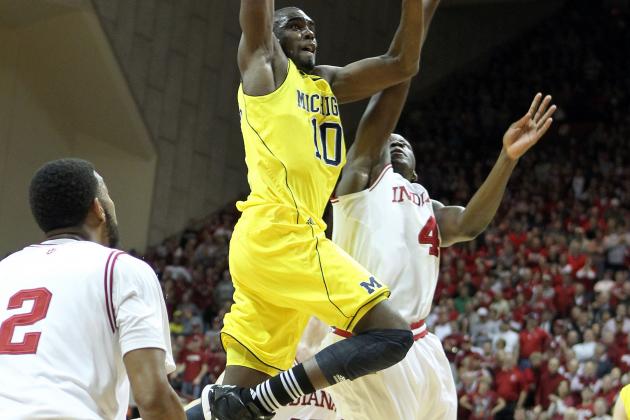 Andy Lyons/Getty Images

Then there is Michigan who has as well proven they can knock down anyone in the Big Ten. However, just like Indiana, they did it all at home. Michigan does something that will drive teams nuts. If the Wolverines are going to make noise they will need to play very sound.
Zack Novak will need to be on from long distance. They will also depend highly on the play of Trey Burke and Hardaway Jr. I think Michigan has all the tools to win this besides height.
Size will play a factor in why this team falls short, as they don't have the biggest team. They will have to find ways to get second-chance points and fast break points to compensate for the size issue. Michigan has been out rebounded in the last eight Big Ten games and only won the rebounding war in five of the 16 conference games to date.
I really like this team and think they can be a huge pain for someone come tournament time. This team has the chance to be a sweet 16 team. They play a special brand of basketball that gives teams problems. They can shoot and they can shoot well.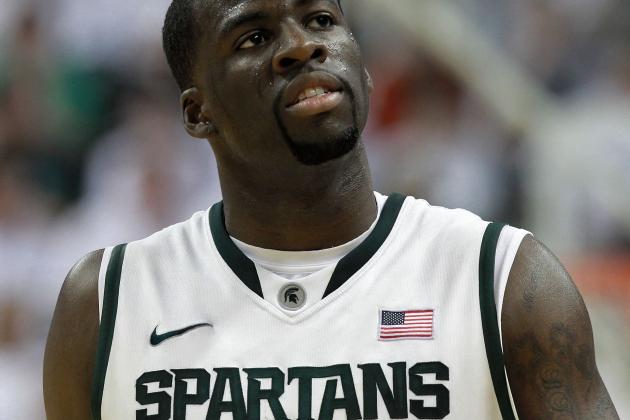 Leon Halip/Getty Images

Every year I wait for Michigan State to fall off and for Tom Izzo to struggle and it never happens. He puts it together no matter what you give him for a starting five.
This team started off the season with struggles and somehow turned it back on. After starting 0-2, the Spartans went on a 15-game win streak and have cruised through the Big Ten schedule. If my numbers are right, the defense has only allowed 56 points per game in Big Ten play this season. They will need that defense to show up in Indy.
Draymond Green has been a superstar in the making for Coach Izzo. He has single handily been torching teams. Green has dropped at least 20 points in five of his last seven games. In the game against Indiana the other night, he kept MSU in the game all by himself.
If there is any coach who is going to find a way to will his way to a victory, it's going to be Coach Izzo. Also, right now the Spartans are on the bubble for the No. 1 seed. The loss to Ohio State yesterday will be tough to swallow. They had a nice lead and let it slip away. To let the game go with under a second left will have Coach Izzo and his guys back to work today, making sure that doesn't happen again.
The Big Ten in my eyes is the best conference right now. To win that would be enough to pass them a one seed for the big dance.
My Prediction
Although nothing was written about them, I'm taking Ohio State to win the Big Ten Tournament. I really was leaning towards Michigan making a magic run, but after Ohio States' victory today I'm handing them the trophy. They want to be in the discussion for that one seed on Sunday night.
Have a question or comment? Chances are I'll use it down the line. Shoot me a note at Bizzy1450@yahoo.com or on Twitter @ BillBiz22