Ranking the 10 Best Draft Picks in Philadelphia Eagles History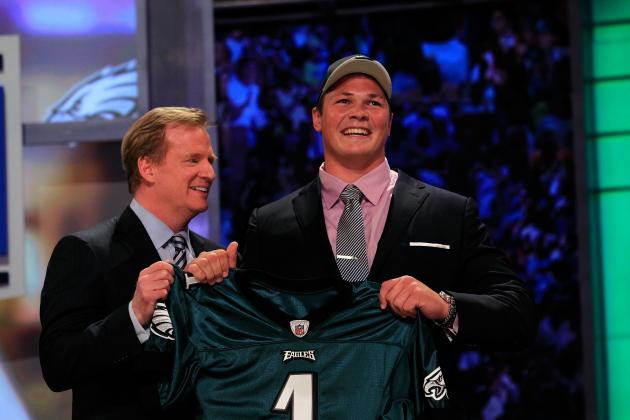 Chris Trotman/Getty Images

The Philadelphia Eagles have had a history of getting the most out of their early-round draft picks. They also have had some great late-round steals. Five starters on the Eagles roster last season were drafted by the team in the fifth round or later including Pro Bowler Trent Cole.
In the Eagles rich history that dates all the way back to 1933 the Eagles have had their share of great early-round draft picks and some steals as well.
Ten draft picks stick out in the Eagles almost 80-year history. From Steve Van Buren to Trent Cole, the Eagles have made the most out of their draft picks.
Begin Slideshow

»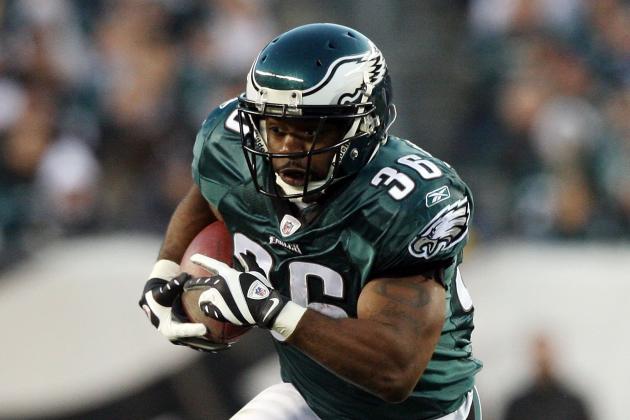 Jim McIsaac/Getty Images

Brian Westbrook was a steal in the third round of the 2002 NFL draft. Westbrook quickly became the next great dual-threat running back who was one of the most versatile receivers in the league.
Westbrook struggled with injuries throughout his entire career but still managed to put up nearly 10,000 total yards and 66 total touchdowns in his Eagles career. He spent eight seasons with the Eagles before being released in order to make room for the next great Eagles back, LeSean McCoy.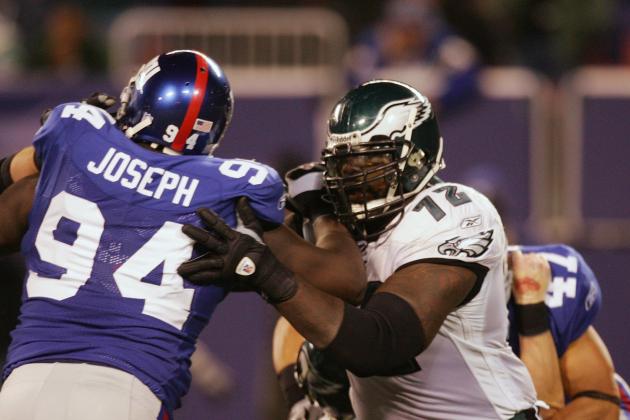 Jim McIsaac/Getty Images

It's hard to call an 11th overall pick of a draft a steal, but you can when you get 165 quality starts from a player playing one of the most important positions in the game.
William "Tra" Thomas was the Eagles starting left tackle from 1998 until 2008. He made 165 out of 166 starts while earning three trips to the Pro Bowl during that span.
Thomas was an outstanding left tackle for the Eagles for 11 seasons. Getting 11 quality seasons out of a left tackle is a great draft pick no matter if it's the first pick of the draft or the last.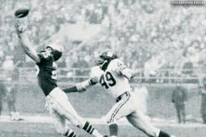 courtesy of csnphilly.com
Tommy McDonald was a great pick in the third round of the 1957 NFL draft as he turned out to be a key member of the 1969 championship team.
McDonald finished his Eagles career with 5,499 receiving yards and 66 touchdowns. He was also selected to five Pro Bowls while with the Eagles and led the league in touchdown receptions twice. He was later inducted into the Pro Football Hall of Fame in 1998.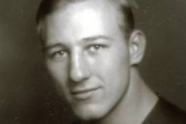 Al Wistert was a fifth-round draft pick of the Eagles way back in 1943. He turned out to be one of the best offensive linemen of the 1940s. He blocked for two Eagles championship teams in 1948 and 1949.
He also blocked for one of the best running backs in the history of football, Steve Van Buren. He was selected to eight All-Pro teams and the 1940s All-Decade team.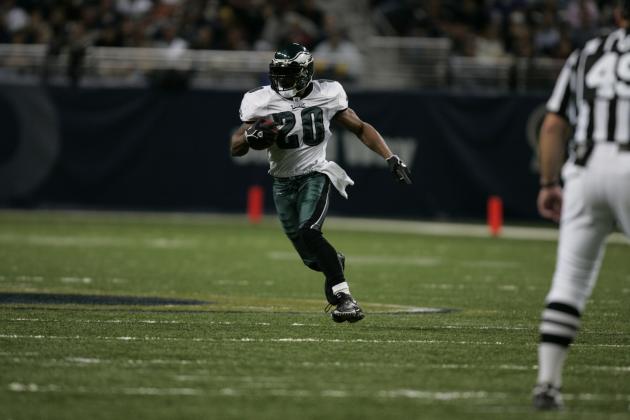 Dilip Vishwanat/Getty Images

Brian Dawkins was a late second-round selection back in 1996, but his play certainly made him worthy of a top five overall pick. Dawkins was more than just an All-Pro safety, he was a great role model and citizen for the city of Philadelphia.
Dawkins finished his Eagles career starting 182 of 183 games, recording 898 tackles, 34 interceptions and 21 sacks. He will go down as one of the greatest safeties in the history of the game. He is also one of the most beloved Eagles of all time by the fans.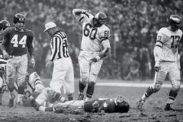 courtesy of philadelphiaeagles.com
It's hard to say a No. 1 overall draft pick was a great draft pick, but in Concrete Charlie's case it truly was.
Bednarik played his entire career for the Eagles as both a linebacker and a center. He was the last of the "60 Minute Men." He was selected to 10 All-Pro teams and helped the Eagles win two of their three championships in 1949 and 1960.
He is most famous for knocking Frank Gifford out of football for 18 months and for standing over Green Bay Packers running back Jim Taylor during the closing seconds of the 1960 championship game.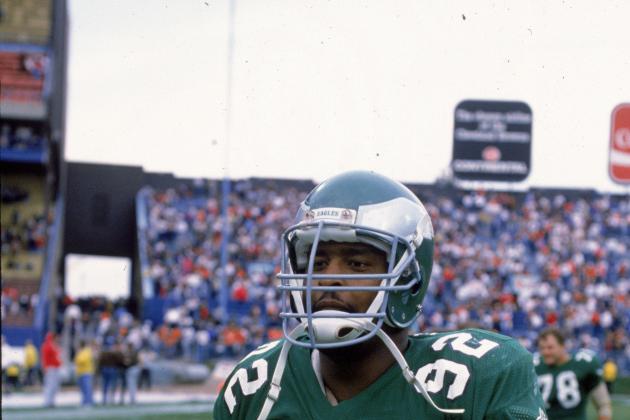 Rick Stewart/Getty Images

Reggie White wasn't a late-round steal, actually he was a taken in the first round of the 1985 supplemental draft after he spent two seasons in the USFL.
After being taken in the supplemental draft, White spent eight seasons with the Eagles where he racked up 124 sacks during that time, the most in Eagles history. He helped the Eagles become the most feared defense of the late 80s and early 90s.
White was well worth the first-round pick in 1985 as he was one of the most dominant defensive players of his time. He set an NFL record with 21 sacks in 1987.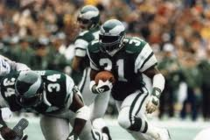 Wilbert Montgomery was just a sixth-round draft pick in 1977 but proved a lot of teams wrong who passed over him. He was the most important offensive player on the Eagles 1980 NFC championship team.
He finished his Eagles career with with over 6,500 rushing yards, 26 100-yard rushing games and 57 total touchdowns. He remains first in Eagles history in career rushing yards and career 100-yard rushing games.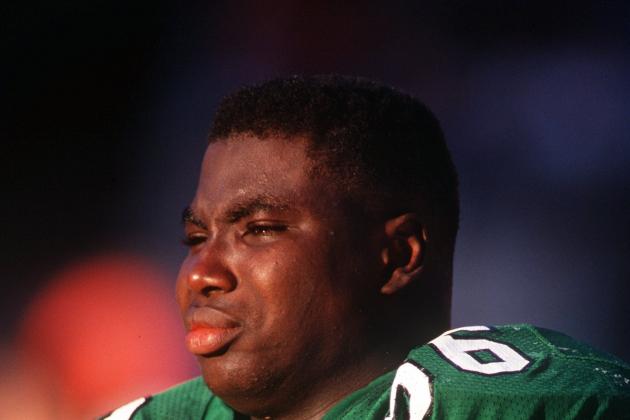 Stephen Dunn/Getty Images

Clyde Simmons was an absolute steal in the 1986 NFL draft where he was the 233rd overall pick. The round he was drafted in, the ninth, doesn't even exist anymore. He finished his eight-year career with the Eagles with 76 sacks.
Simmons was probably more of a benefactor of playing opposite of Reggie White while in Philadelphia but the man still delivered.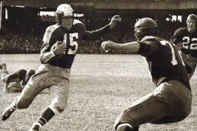 Steve Van Buren was a rare find for the Eagles in the 1944 NFL draft. Even though he was the fifth pick overall, he was still an absolute steal. Van Buren was the best player by far on two Eagles championship teams in the 1940s.
He was a player at least 40 years ahead of his time. He had good size at 6'1", 200 pounds and he could run the 100-yard dash in under 10 seconds. There aren't that many powerful and speedy running backs in the game right now and there wasn't anybody like that in the 1940s outside of Steve Van Buren.
He played his entire career with the Eagles (1944-1951) and racked up 5,860 rushing yards and 69 rushing touchdowns, an NFL record at the time.