St. Louis Cardinals: Predicting Statistics for Each Cards Pitcher in 2012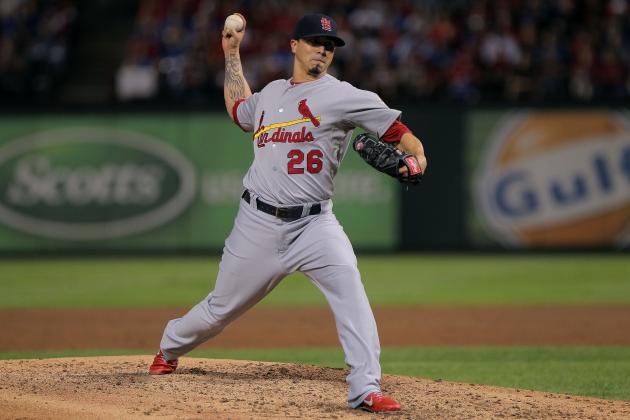 Doug Pensinger/Getty Images

The St. Louis Cardinals have one of the best pitching staffs in the league, and such a superb rotation means that every day they have a chance to win.
The Cardinals are coming into this season as the reigning World Series champion, but lost some of the pop in their lineup with the departure of all-time great Albert Pujols.
This year the pitching staff will have to continue to be on its game if St. Louis is going to make another run at the championship.
Begin Slideshow

»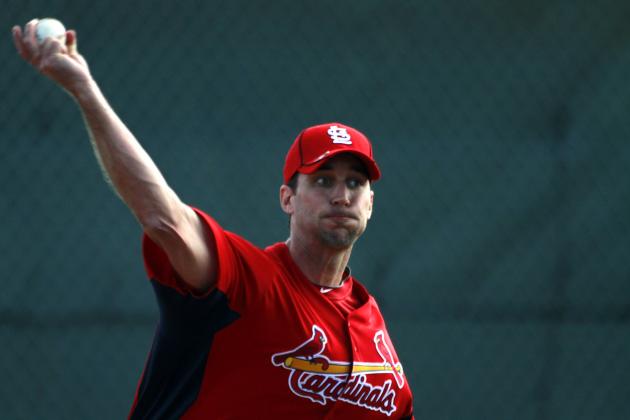 Marc Serota/Getty Images

Adam Wainwright had Tommy John surgery to repair his right elbow and missed the entire 2011 season. Wainwright was a 20-game winner in 2010 with an ERA of 2.42.
It is hard to imagine that the Cardinals were able to win the World Series without their ace. Wainwright hasn't had any setbacks, so he should be back to his old form.
Wins- 18
Losses- 8
ERA- 2.59
WHIP- 1.14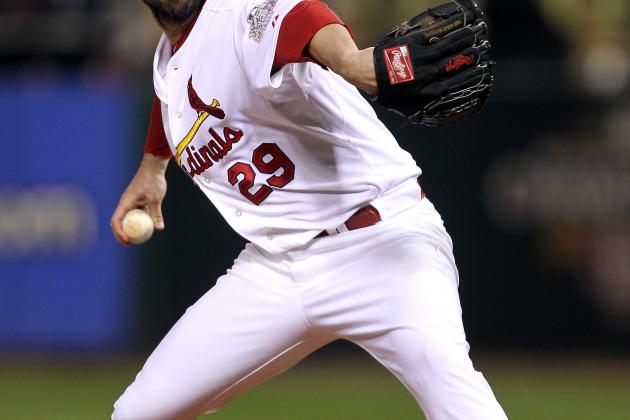 Ezra Shaw/Getty Images

Chris Carpenter had his worst season as a St. Louis Cardinal last season. He finished the year with just 11 wins and had an ERA of 3.45.
Carpenter is a workhorse and can go deep into games, pitching four complete games last season. His relatively clean injury history means there's no reason to expect anything less than a full season of work from Carpenter; he had injury problems during the 2007 and 2008 season but has been mostly injury free since.
Expect this year to better than last year for Carpenter.
Carpenter will turn 37 this April and could be on the decline, however he should have one good year left in him before he starts to regress.
Wins- 14
Losses- 7
ERA- 3.09
WHIP- 1.20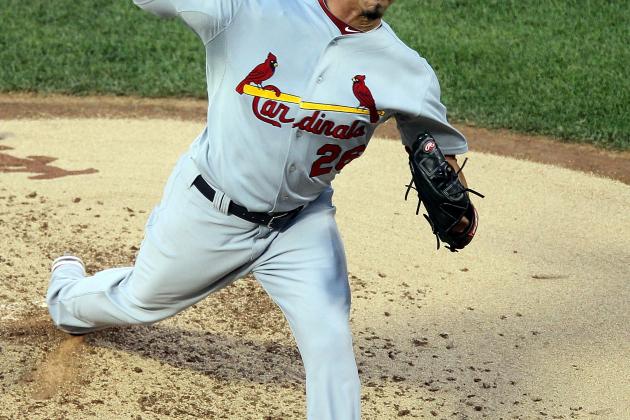 Jim McIsaac/Getty Images

Kyle Lohse is the definition of erratic. Last season he had a career best ERA of 3.39 after posting a career worst 6.55 in 2010.
Throughout his career, he has shown glimpses of potential but has never been able to be a consistent quality starter. He is definitely the Cardinals' most questionable player in terms of his potential ceiling and floor.
Wins- 10
Losses- 10
ERA- 4.57
WHIP- 1.31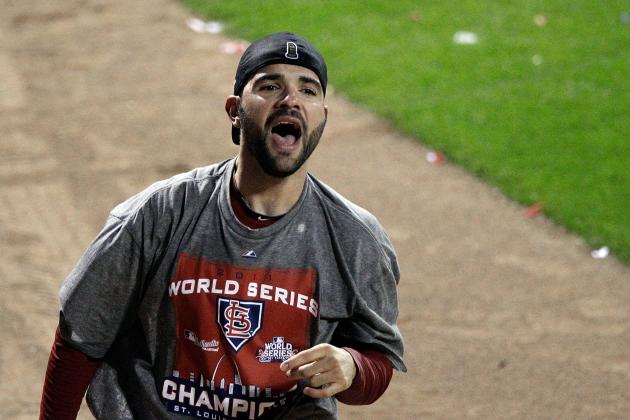 Rob Carr/Getty Images

Jaime Garcia is a young pitcher who has shown potential for the Cards. He has pitched two full seasons with the team and has played well in both.
He racked up 13 wins in 2010, with an ERA of 2.70. Statistically, last season was a slight setback for Garcia; he again had 13 wins again saw his ERA climb to 3.56. He has excellent control of his pitches and rarely gives up walks, and Garcia has plenty of time to grow into an elite pitcher.
This year, Garcia will hope to prove that he can take over as the staff's workhouse when Carpenter retires or moves on.
Wins- 14
Losses- 6
ERA- 3.11
WHIP- 1.27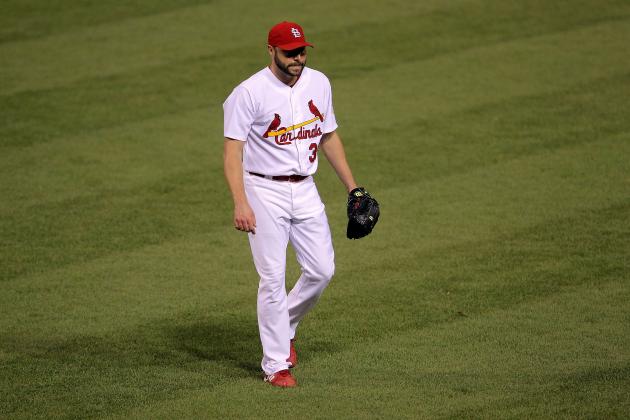 Doug Pensinger/Getty Images

Jake Westbrook struggled last year. He had a ERA of 4.66 and had a record of 12-9, though in truth those statistics are just about the average for the Cardinals pitcher.
During his 12-year career, Westbrook has only had three seasons in which his ERA was under three. Not much will be expected of Westbrook this season as he tries to remain in the rotation this season. He has not had a shutout since 2006 and hopes to end that skid this year.
Wins- 10
Losses- 10
ERA- 4.52
WHIP- 1.55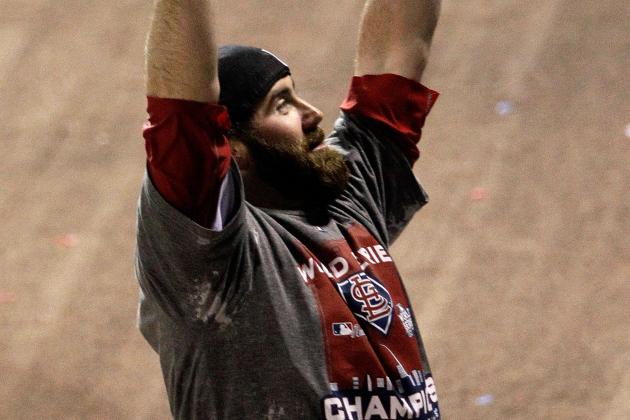 Rob Carr/Getty Images

Jason Motte will be the closer for the Cardinals this season. He had a great year in 2011, posting an ERA of 2.25 and solidifying his role as the team's closer during the World Series run.
With the Cardinals' offense expected to be on the decline this year, Motte will likely see more save opportunities in close games.
Saves- 33
ERA- 2.04
WHIP- 0.99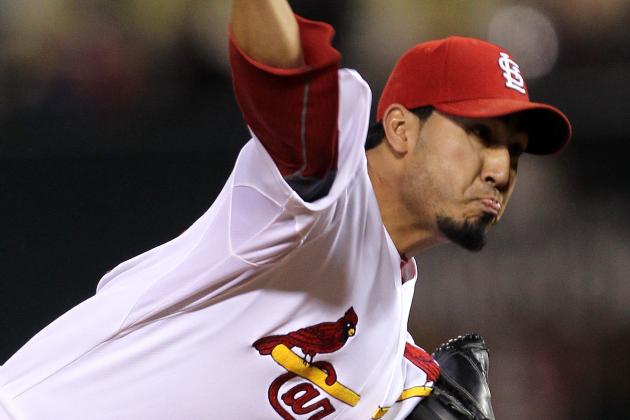 Ezra Shaw/Getty Images

Fernando Salas was the closer for part of the season last year, racking up 24 saves in 30 chances. This season he will most likely pitch in an eighth inning bridge role.
If the Cardinals have the lead going into the eighth inning, they will be tough to beat. The combination of Salas and Motte will be hard to score runs against.
Saves- 5
ERA- 2.44
WHIP- 1.07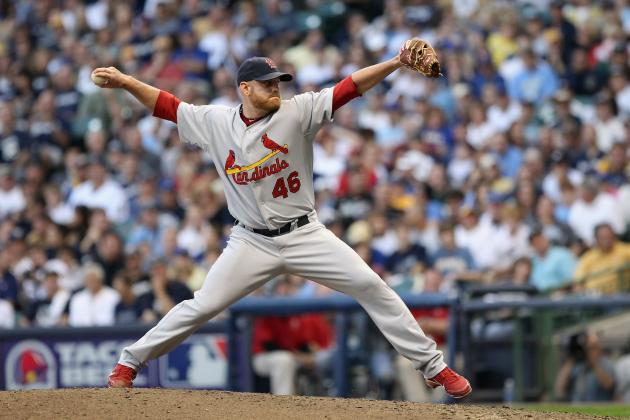 Christian Petersen/Getty Images

Kyle McClellan will work as the long reliever this season. He started 17 games for the Cardinals last season and before moving to the bullpen.
Expect McClellan to fill his same role as last season. He will make the occasional spot start or be brought in for lopsided games. McClellan has not proven he can be a quality starter for the Cardinals. He had his worst season ERA wise in his only season that he made starts.
Saves- 0
ERA- 3.75
WHIP- 1.29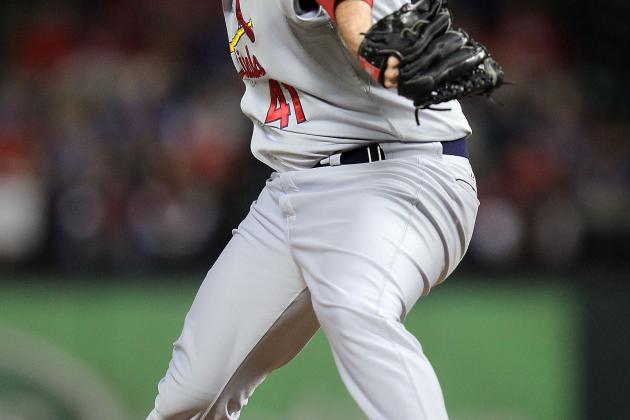 Doug Pensinger/Getty Images

Going into his fifth season with the Cardinals, Mitchell Boggs hopes to continue the trend of lowering his ERA every year.
While his ERA has been getting lower, however, he still only has a career best of 3.56. Boggs should continue to improve this year as he gains even more experience.
Saves- 2
ERA- 3.15
WHIP- 1.20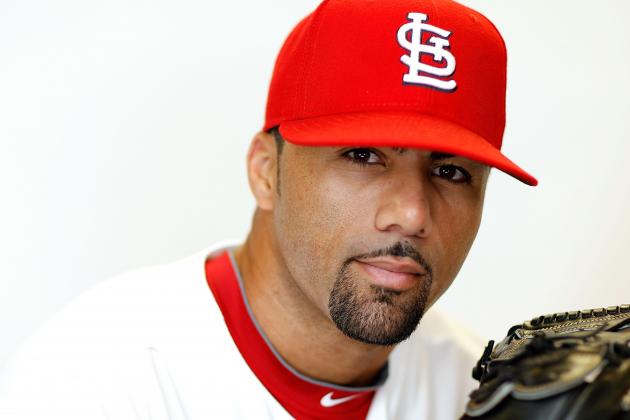 Mike Ehrmann/Getty Images

The new addition of veteran J.C. Romero is going to be either a big hit or a bad miss. That's simply how Romero's career has gone. He had some great seasons in Philadelphia but started to struggle during his last two seasons with the Phillies.
The same thing happened during his time in Minnesota. In 2002, he had an ERA of 1.81 during the 2002 season but followed that up in 2003 with an ERA of 5.00. This inconsistency make Romero's season hard to predict.
Saves- 0
ERA- 2.93
WHIP- 1.10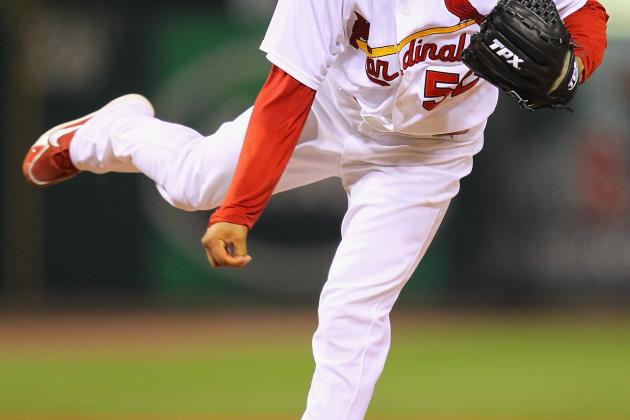 Dilip Vishwanat/Getty Images

Eduardo Sanchez had a great first season with St. Louis. He had an ERA of 1.80 in 26 games and also had five saves. Sanchez has a lot of potential for the Cardinals and will be a key part of the bullpen this season if they are going to make it back to the World Series.
Expect Sanchez to continue the success he had last season with another great year.
Saves- 0
ERA- 2.04
WHIP- 0.98