Tim Tebow Turns Down the Bachelor: Why He Should Have Said Yes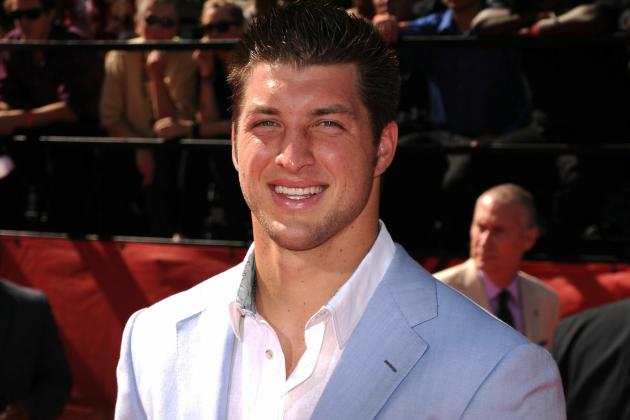 As buildings crumble, stars realign and chaos ensues because Tim Tebow said no to The Bachelor, we'd like to take a look at why he should have said "I do" instead.
Football career, virginity and religious values aside, Tebow seems like the perfect man for the job. Just look at Jesse Palmer...spiked hair, camera presence and a short-lived chance in the spotlight.
But as Tebow continues to develop his spiral and a camaraderie with teammates, he must know he needs a dedicated wife by his side to tuck him in to bed after a tough game.
Let's take a look at why Tim Tebow is the ultimate bachelor, and why he needs to think twice about saying no.
Sorry, Skip Bayless, you lost your chance.
Begin Slideshow

»
Not only does she definitely seem religious, but this sweaty fan seems determined to master the gridiron.
It's not strange to believe that Tebow might find his perfect girl on the show.
And maybe she can even teach him the intricacies of the quarterback position.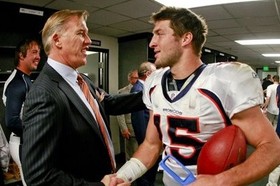 Trade in a locker room for a bachelor pad full of 25 eligible, desperate hotties.
Ice baths for hot tubs.
Gatorade for champagne.
Victory at last.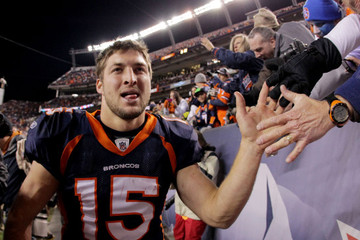 Not to discredit the Broncos, but as Tebow learns how to play quarterback correctly, he may need several years to develop.
On The Bachelor, he can't possibly lose.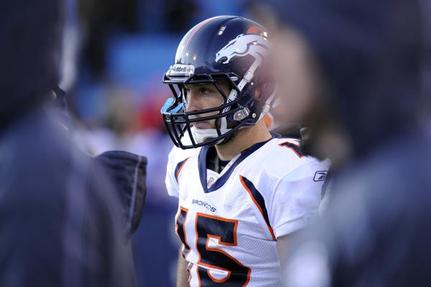 Relax, Tebow fans, it's time to poke some fun at the beloved god of the gridiron.
At least his turnovers won't hurt the team.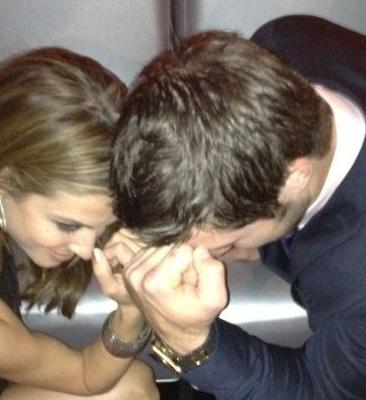 He's already got Maria Menounos and plenty of others. Here's a chance for Timothy Tebow to spread his beliefs and take the world even further by storm.
Just a thought.