Baltimore Ravens: Report Card Grades for Last Five Draft Classes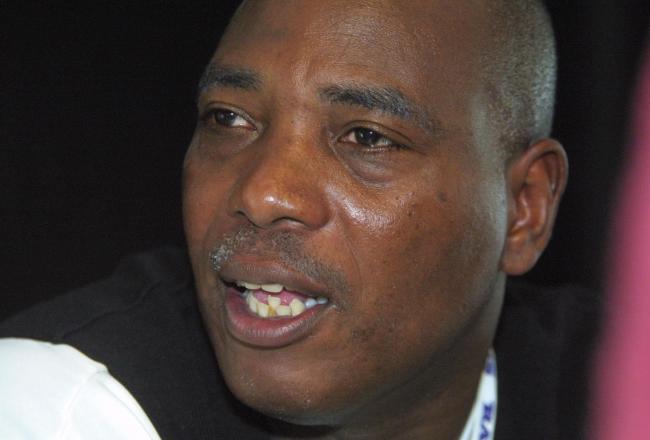 Ozzie Newsome is not afraid to act boldly in the war room
Andy Lyons/Getty Images
Baltimore GM Ozzie Newsome is known as one the best draft war room generals in the business, but does he deserve that reputation? Let's look back at the last five Ravens drafts to put him to the test.
2007
In the first half of the draft, the Ravens came away with two starting offensive lineman, OG Ben Grubbs in the first and OG/OT Marshall Yanda in the third.
Newsome was a mover and shaker, trading down from the second to get a third and fourth from Detroit, which replaced the third the Ravens spent to get Willis McGahee. That pick turned out to be a bust—WR/KR Yamon Figurs—but Newsome then bundled Detroit's fourth with their fifth- and sixth-round picks to move up for Yanda. Those picks became expendable because the team also compensatory picks at the end of those rounds.
The second half of the draft brought starting FB Le'Ron McClain and a pass rusher who showed promise and then got on coach John Harbaugh's bad side—Antwan Barnes—in the fourth round. The fifth round yielded Troy Smith, who was the team's starter for a blink of an eye in 2008 camp, and LB Prescott Burgess, who at least brought a seventh-rounder from New England in a trade in between unproductive stints on the Ravens roster.
Grade: B+
2008
Newsome again showed a propensity to keep the trade phones hot, trading down from No. 7 to No. 26 with Jacksonville for two extra thirds and a fourth, and then using one of those thirds and a sixth-round pick to move up to No. 18 for Joe Flacco.
Flacco has been a quality answer at QB, even though the team hasn't advanced to a Super Bowl in his four seasons. Newsome then traded down in the second with Seattle to recoup that extra third and hit a home run with RB Ray Rice. The thirds (including a compensatory pick) were all swings and misses—S Tom Zbikowski, LB Tavares Gooden and OT Oneil Cousins.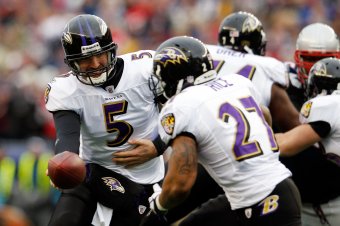 This duo made the 2008 draft a smashing success for the Ravens
Rob Carr/Getty Images
With the exception of sixth-round safety and special teams ace Haruki Nakamura, the second half of the draft was full of duds. Fourth-round WR Marcus Smith and OL David Hale had short, injury-ridden stints with the team, sixth-round WR Justin Harper was a camp star but never carried it over to the regular season and seventh-round RB Allen Patrick didn't even last a year with the team.
The first two picks and maneuvers were brilliant, but the lack of late success keeps this from being a masterpiece.
Grade: A
2009

To kick things off, Newsome pulled the trigger on dealing the Ravens' fifth-round pick to move up three spots for starting OT Michael Oher. The second-round yielded DE/LB Paul Kruger, who was just starting to come on last season. The third-round pick was budding star corner Lardarius Webb.
The Ravens got back in the fifth by trading a fourth and a sixth to New England again for a pair of fifth-rounders that turned into two busts, LB Jason Phillips and TE Davon Drew. They did trade back in the fifth to get into the sixth round and took RB Cedric Peerman, who also amounted to little for the team.
The seventh-round pick was traded to Tampa Bay for Marques Douglas. Another example of shining early, only to fizzle out late.
Grade: B
2010
For the third time in four years, Newsome made a move in the first round, this time dealing out of the round with Denver (the pick that turned into Tim Tebow) to get a second-, third- and fourth-round pick. This was necessary because Newsome had dealt the team's third and fourth-round picks to get Anquan Boldin.
The yield from the first half of the draft was still mostly poor: LB Sergio Kindle, who has barely contributed after fracturing his skull in a fall at home before even joining the team, DT Terrance Cody, who has played but hasn't had a huge impact and TE Ed Dickson, who has had his moments but faded in the second half of 2011.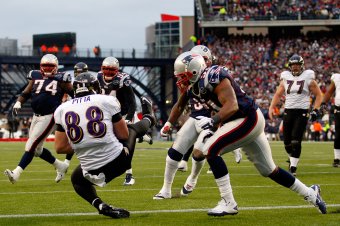 Two years removed from the 2010 draft, Dennis Pitta looks like the best player the Ravens selected
Rob Carr/Getty Images
The fourth-round did bring TE Dennis Pitta, a clutch, if limited player who appears to be on the rise as Dickson is declining. The Ravens did get a fifth-round pick back in the Boldin deal and used their back-to-back picks in the round on WR/KR David Reed, who has had limited special teams contributions, and DL Arthur Jones, who is still being developed.
The sixth round brought OL Ramon Harewood, another player still in development, and the seventh-rounder was dealt to Tampa in the same deal for Marques Douglas that cost the team its 2009 seventh.
Grade: Incomplete/C-
2011
The first round brought controversy, as Newsome again made a deal, this time to move down three spots and pick up Chicago's fourth in exchange, but the Bears never called the league office, so time expired on their pick. They still got CB Jimmy Smith, who was solid in his rookie year.
Second-round WR Torrey Smith was a coup, finally harnessing Flacco's prodigious arm strength. The team gave up a sixth to move up for third-rounder Jah Reid, who saw very limited action on the offensive line, although he was slated to start at OT before Bryant McKinnie was signed.
Fourth-round WR Tandon Doss has been slow to develop, but the fifth round brought success, as the team traded its pick to Seattle for CB Josh Wilson, who contributed in 2010. The Ravens also had two compensatory fifths, spent on promising DE Pernell McPhee and CB Chykie Brown.
The sixth-round has to be considered a plus, as the team gave up Mark Clayton to move back into the round and get backup QB Tyrod Taylor, although Clayton was very good for the Rams before tearing up his knee. The Ravens also turned a seventh-round pick they got for Antwan Barnes into RB Anthony Allen, who will compete to back up Rice this year.
Grade: A-
What Have We Learned?
Ozzie Newsome is a man after my own heart, with enough clarity about his board and the likely actions of other teams to trade in the first round three times in the last five years (really four).
He'll also trade veterans for picks and picks for veterans, and use draft day trades to fill holes created by those trades and take advantage of surpluses created by the trades. The late-round picks need a lot of work, but 2011 was the best year there in a long time, and the deficiency hasn't kept the Ravens from being one of the best teams in the league, year-in, year-out.
This article is
What is the duplicate article?
Why is this article offensive?
Where is this article plagiarized from?
Why is this article poorly edited?