NHL Playoffs: Evgeni Malkin and the 12 Most Dangerous Players in the Playoffs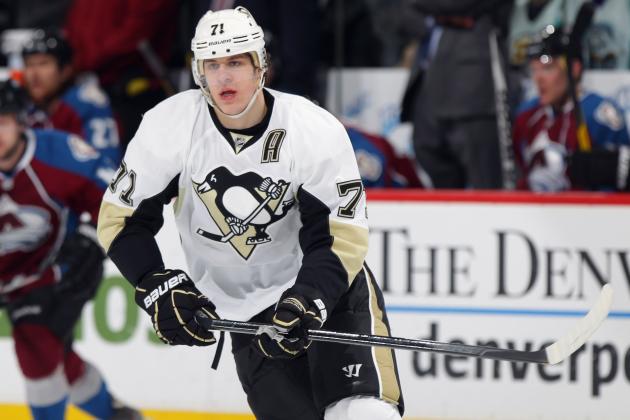 Doug Pensinger/Getty Images

Evgeni Malkin is on a mission to take his Crosby-less Pittsburgh Penguins far in the playoffs.
He isn't just the front-runner for this year's MVP but in the hunt for an Art Ross trophy, too. Malkin is the most dangerous player in the playoffs with Sidney Crosby out indefinitely.
A Stanley Cup ring and another appearance to boot fill Malkin's resume with the necessary experience to make it so.
In 62 playoff games, Malkin has 73 points.
One a side note, if you think I missed a player, it might be due to the fact their team isn't making the playoffs. You have to be in the playoffs to cause danger there.
Begin Slideshow

»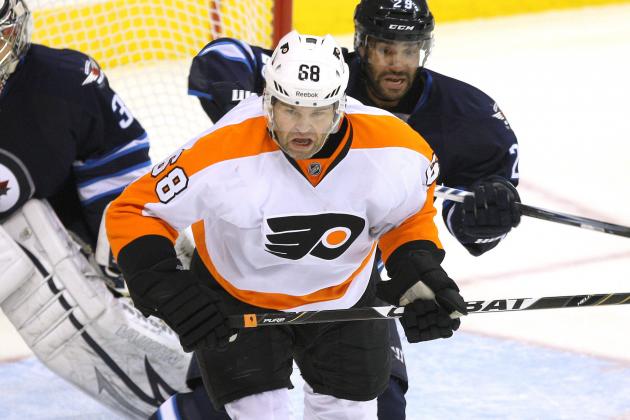 Tom Szczerbowski/Getty Images

Jaromir Jagr is more of a secondary-scorer these days.
However, his accomplishments cannot go unnoticed.
His arrival in the NHL over 20 years ago saw his Pittsburgh Penguins a Stanley Cup-championship team.
The last time Jagr appeared in the playoffs, he registered 15 points in 10 games with the Rangers in 2008.
In 169 playoff games, Jagr has 181 points. He has to make this list even if by default.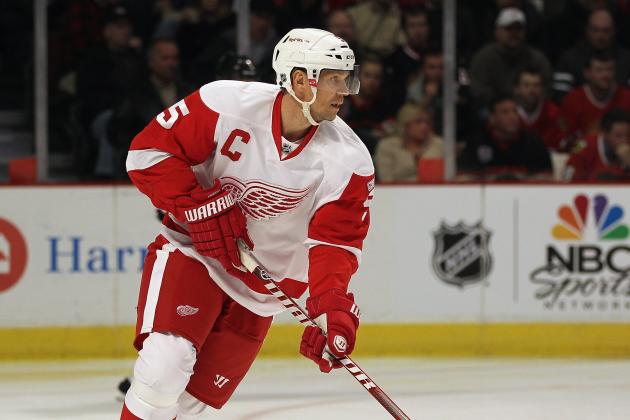 Jonathan Daniel/Getty Images

Nicklas Lidstrom is another legend that cannot be left off this list.
Yes, he is a defenseman, but he is one that is dangerous other than just scoring.
He cycles the puck and defends with finesse. Oh yeah, and he scores in the postseason with ease.
In 258 games played, he has 183 points scored—not too shabby for a guy playing from the blue line.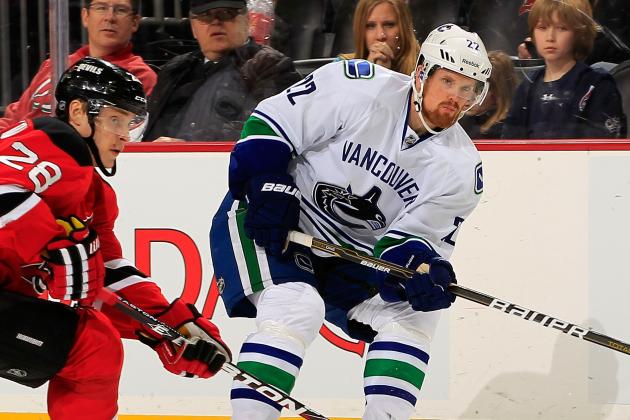 Chris Trotman/Getty Images

It seems rather odd to still hear from people that the Sedin twins are choke artists.
I get it, they didn't win the cup last year, but didn't they make it to Game 7 of the finals?
Any way you want to spin it, Daniel Sedin has 62 points in 90 games.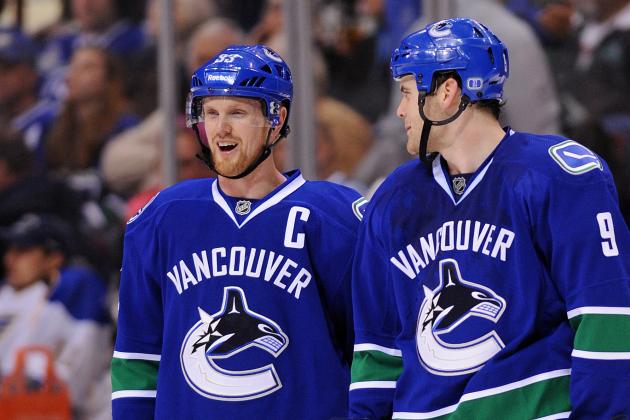 Derek Leung/Getty Images

Being a father of twins myself, I still can't get over the similarity between these Sedin twins.
One has 715 career points, the other 732. When watching them, it's really hard to tell them apart on the ice by their style of play, too.
Henrik Sedin has a slight edge on twin brother Daniel in postseason scoring, but that's about it.
I probably could have dedicated one slide to both of them, since it seems like they are the same person.
In 90 playoff games, Henrik Sedin has 66 points.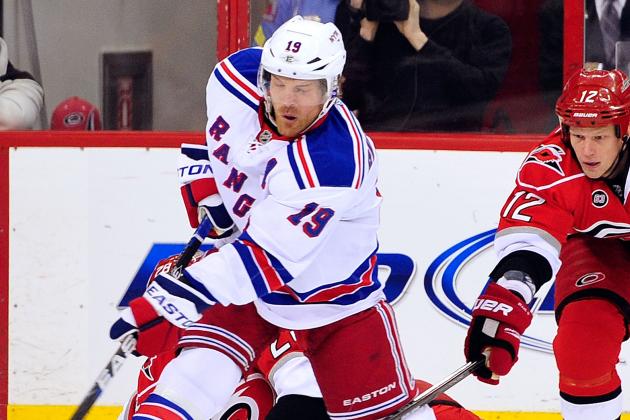 Grant Halverson/Getty Images

Brad Richards is a one-time Conn Smythe and Stanley Cup-winning player.
He brings a little bit more than scoring to a franchise.
The Rangers have surged to first place with him on the roster and aren't looking back.
Richards should continue providing offense for the blue-shirts in the postseason.
In 63 playoff games, Richards has 62 points scored.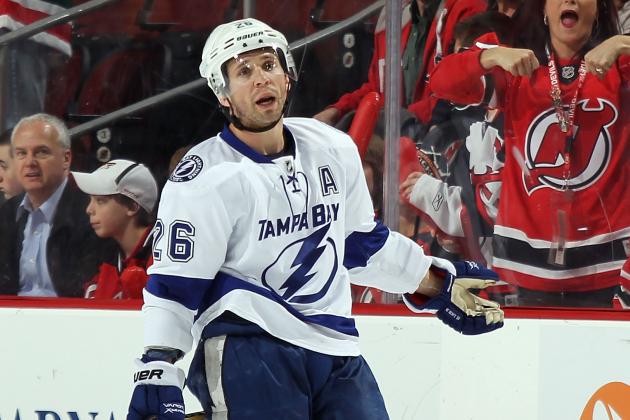 Bruce Bennett/Getty Images

There are a few players overlooked on this list because their team isn't quite in playoff contention.
Martin St. Louis and the Lightning are an exception to that criteria—well, just St. Louis.
A player of St. Louis' age would possibly be lower on this list, but he's coming off a career-best playoff performance last season, registering 20 points in 18 games.
He appears to be aging like a fine wine.
In 63 games played, Martin St. Louis has 68 points scored.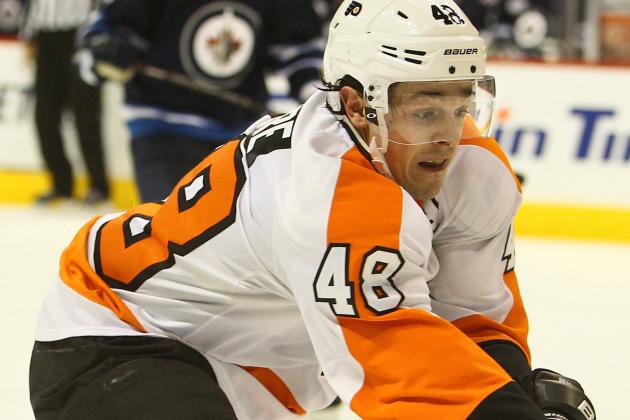 Tom Szczerbowski/Getty Images

Despite a disappointing regular season, Danny Briere still boasts a dangerous playoff resume.
He has just about as many clutch goals as anyone.
Who can forget his epic goal in Game 7 against the Bruins in 2010 that tied the game after the Flyers fell behind 3-0?
In 97 playoff games, Briere has 96 points.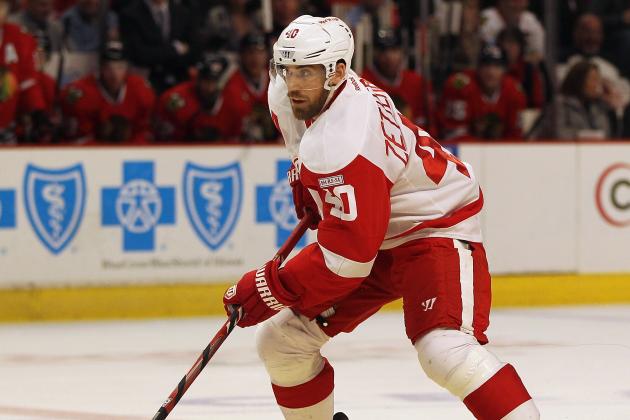 Jonathan Daniel/Getty Images

Henrik Zetterberg is a superb forward. In the playoffs, he is flat-out dangerous.
Give him space and he will make you pay.
In 104 games played, Zetterberg has 99 points.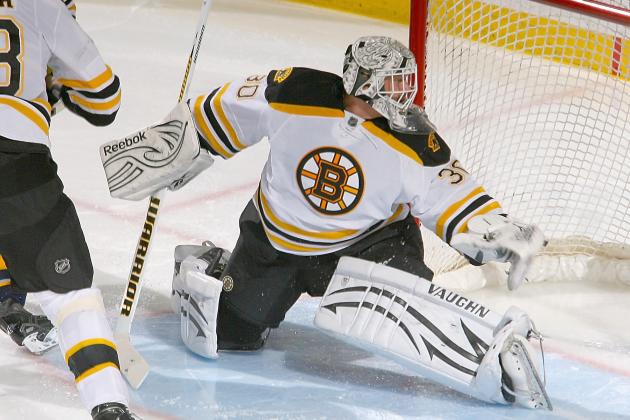 Rick Stewart/Getty Images

Tim Thomas isn't quite having a Vezina season this year.
But make no mistake—he is the most dangerous goalie in the league come playoff time.
Since the Bruins are the current champs, I tried hard to find someone to put on this list.
However, they are truly not a bunch of individuals. They play and win as a team in front of the man known as Tank.
Thomas's career playoff numbers are better than all the top goalies right now. I checked them against Howard, Lundqvist and Luongo, and they only stack up to Brodeur, who hasn't had a sub-2.00 goals-against average since 2003.
In 43 playoff games, Tim Thomas has a 2.06 goals-against average and a .935 save percentage.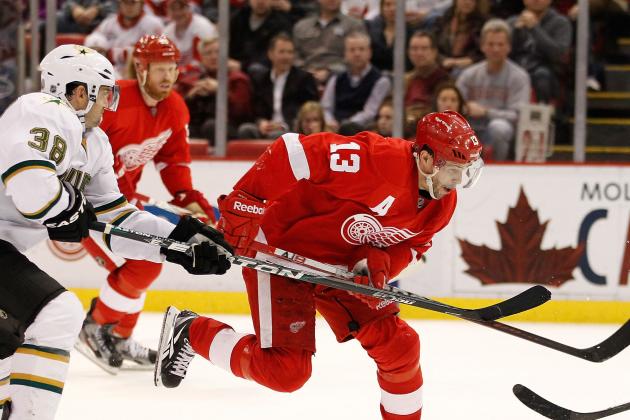 Gregory Shamus/Getty Images

The heir apparent to Nicklas Lidstrom's captaincy of the prestigious Red Wings franchise, Pavel Datsyuk easily makes this list.
In fact, the case could be made to put him higher.
He is definitely the best two-way forward on this list—that is for sure. Furthermore, he brings Stanley Cup-winning experience to the table.
Datsyuk has 91 points in 121 career playoff games.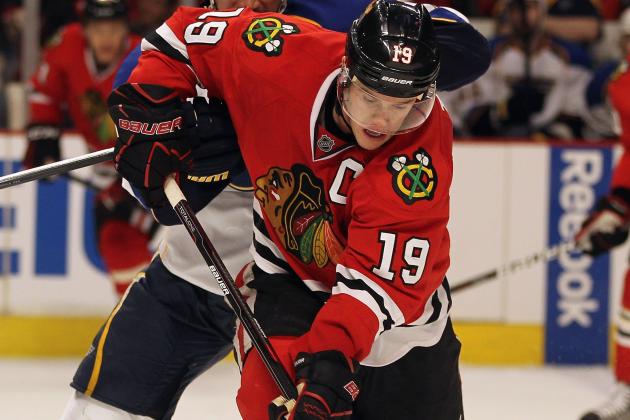 Jonathan Daniel/Getty Images

At 21 years of age, Jonathan Toews led the Blackhawks to a Stanley Cup championship.
Although he doesn't quite have the accumulated numbers as his division rivals from Detroit, he is much younger and on the upswing of his career—making him the second-most dangerous player in the playoffs.
In 46 playoff games, Toews has 46 points.
The video really says it all. Kane can score at any time from anywhere.
Yes, Michael Leighton should have made the save, but let's face it—Kane really worked for that goal, too.
He eluded defenders and created space, which gave him the room he needed to fire that quick wrister he has.
That is the epitome of dangerous, and Kane is only 23 years old.
Once he hits his prime, he will be a disaster for opposing teams.
Kane might just hit that prime this year. If he does, I pity the team that is there to find out.
In 45 playoff games, Kane has 48 points, and he's just getting started.
There you have it, folks! My list of the most dangerous players in the playoffs (who will actually be in the playoffs).
Let the debate begin!