San Jose Sharks Face Must-Win vs. Edmonton Oilers on Tuesday
March 6, 2012

Bruce Bennett/Getty Images
The San Jose Sharks are not in a slump. This is who they are.
Many in the organization are treating the recent 2-5-1 road trip as the struggles of a team in a funk. In reality, it was all too reflective of the season.
As I had made the case about the Phoenix Coyotes at The Hockey Beat regarding the month of February being an anomaly, two 15-game stretches may be for the Sharks. In the other 34 games, they are a depressing 11-21-2.
After winning their first game, this team went out and lost three of four. Then they recovered to win five in a row to open a string of 15 games in which they were the hottest team in the NHL (12-2-1).
Unable to keep that success up, they dropped seven of nine. Of course, they then entered their second-best 15-game stretch: 10-1-4.
Yet the only consistent thing in their season was their predictable collapse. They have just four wins in their last 13 games (nine points).
For some of it, they were on the road. They have only begun to get healthy. But there is no more time for excuses.
Martin Havlat is the only injury left impacting this team's chances of winning. Over the last week, Logan Couture, Douglas Murray and now Todd McLellan (concussion-like symptoms) are returning to action.
With Edmonton coming in off a loss in Anaheim on Monday, Tuesday becomes a must-win. The Sharks could technically drop as far as 10th in the Western Conference standings if they lose.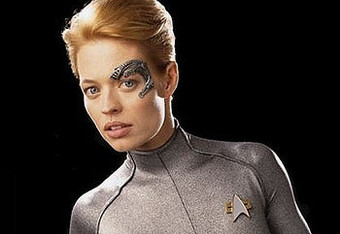 No, I am not saying the Sharks' season hardly hinges on a single game when there will be 17 more. Heck, with a win they could finish the night in first place.
But in a way, their survival as a team might depend on it.
For a team that has dominated the division with four straight titles, not winning it this year could be a blow. But not making the playoffs would be a clear sign this nucleus is never going to be a champion.
If a team is a true Stanley Cup contender, it has to respond to make this a turning point. The timing is perfect.
As they say in law, we have motive, means and opportunity.
The bad slide and the potential that it would put the Sharks on the outside looking in for the final five weeks of the year provides motive.
A traveling team coming off a game the previous night and near the bottom of the standings provides means. They are not playing well right now, either: Edmonton has lost three straight and has just two points in their last 10 games.
Finally, the Sharks' nearly full lineup provides opportunity. If they do not have what it takes to win a game when they have motive, means and opportunity, how will they have have it to win the Stanley Cup, the hardest trophy in all of sports?
It is time to show us what you got, Sharks. If you cannot do it now, you are not a championship team. Then it starts becoming time to think about what to do with this team in the ever-nearing offseason.
Whether that is the shakeup of departing with a coach, general manager or one or more core players depends on where the rest of the season takes them. All three are in order if they miss the playoffs. A potential drop from the top eight Tuesday should be a stark reminder of just how real that possibility is.
We know San Jose is the better team. They rank higher in goals scored (2.70 vs. 2.60), goals against (2.50 vs. 2.95), five-on-five play (1.15 for-against ratio vs. 0.87), faceoffs (53.3 vs. 48.6) and shots for (34.2 vs. 27.0 per game) and against (28.3 vs. 30.8).
But if they allow this to be about special teams, the Sharks are at a disadvantage. Both their power play (20.8 percent vs. 22.1) and penalty kill (82 vs. 77.5) are better.
With their speed, they may well be able to make it about special teams.
The Sharks have to play fast, and that means having high energy and focus right from the start. They cannot afford to let the Oilers go into the first intermission with a lead like they have in eight of their last 12 games.
They must establish the lead and use their size to wear the Oilers down. Play a sound fundamental game that puts pressure on the more inexperienced Oilers to spend their energy over every inch of the ice and wait for mental and physical mistakes more prevalent in tired teams.
If they do, they might get the two points they need far more desperately than they seem to think.