ECW, NXT and Revamping the Wrestling Shows: WWE Overhaul Part I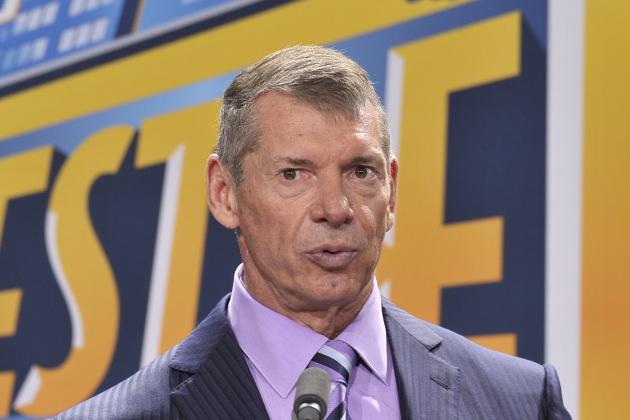 Michael N. Todaro/Getty Images

Welcome to WWE Overhaul!
Check out the home of WWE Overhaul here if you need to get a sense of what's going on here.
WWE is attempting to get its own cable network going, and it will need to provide an increased amount of televised wrestling content.
At the same time, there is much to criticize about how it is using the talent it has available, from the under-card performers and the mid-carders to the Divas.
Additionally, there is the concern about the PG rating for WWE's current programming. If the WWE wants to have its own network but maintain a PG rating, it would essentially be in competition with the Disney channel and ABC Family, and I don't know if it's ready for that.
Besides, even Cartoon Network has grown-up content.
Regardless of whether a WWE Network ever exists, some revision of the wrestling programs are needed.
Let's have a look at them, show by show.
Begin Slideshow

»
The A show.
The longest running weekly episodic show on TV.
The live show.
Of all the WWE programs, this one needs the least tweaking.
RAW is the historic long-running program, it's the 500 pound gorilla, it's the key to the castle.
Airing on Monday nights, the night after PPVs air, it's set nicely in place to create and forward storylines based on the results of all the PPVs.
They also have less time to re-script due to injuries and they air the show live, meaning no cuts and re-shoots.
I would argue this is why SmackDown has lately been considered the better wrestling show, leaving RAW to be the better show for storylines, angles and promos.
And that's a great identity for the show to have.
Moving forward, RAW should embrace this and be the show where all the biggest personalities collect to run the storylines that affect every other show, and the landscape of the WWE as a whole.
It should also be the show where anyone can appear at any time; the constant SuperShow, but without the nonsense name, and the idea that it is its own "brand" separate from all others.
One final note: I feel that cutting out the blood is fine, but I fully support a slide towards PG-13 in the language used. There has been a slight hint of this lately (despite the ability of The Rock to break a man down with such nonsense words as "jabroni," "roody-poo," and the like, there's something to say for something being shoved up someone's candy ass).
Suggested GM: John Laurinaitis.
Suggested Announcers: Jim Ross, Matt Striker, Goldust.
The B Show.
The People's Show.
The one named for The Rock.
Currently it's considered by some to be the better show for wrestling. (Possibly due to its taped nature and the possibility of reshoots and editing cuts for time, possibly because there are fewer major storylines and so there is more time for matches.)
Taped on Tuesdays, whether it airs on Friday, Thursday, or whenever, the blue brand has been around since the heyday of the Attitude Era.
With the possible exception of NXT, SmackDown is probably the best candidate to remain a PG show, as its taped nature allows for re-shoots due to language slips, and a focus on wrestling removes the reliance on scathing promos and other salacious or scandalous material to entertain.
Suggested GM: Theodore Long.
Suggested Announcers: Josh Mathews, Michael Cole, Booker T.
Oh, NXT.
ECW was canceled to bring in this "new concept" in sports entertainment, which ended up basically being a twisted version of Tough Enough, only less real and with (supposedly) more seasoned wrestlers.
The first season wasn't awful, (check out my review of its alumni here), but it was clear that the WWE brain trust hadn't prepared to keep this thing going continually.
I mean, as a concept, the thing was designed to have seasons like a standard reality show, not to run year long like a wrestling show. But because it was taking the broadcast space of ECW, rather than being something that could be brought out every half-year or so when it was ready, it had to run seasons back to back with no breaks.
They managed to stumble through a few seasons with winners before giving up on the original structure and going to the NXT: Redemption revamp, which was originally supposed to be a contest for previous losers and has simply become another Superstars.
Something needs to happen here.
First off, they need to get rid of the competition concept altogether, if they haven't already.
Then they need to figure out who they are.
There are a few options here, from making it a more kid-friendly show (bigger, broader characters, simple, direct promos?), making it the home of the undercard, like Superstars, but with storylines. It can become FCW on TV.
My personal thought is that it should be a place where the more-seasoned FCW wrestlers could get a little TV time across from some of the underused WWE talent. Give them short programs of three to four weeks to see if they can take it, and then either put them back down or elevate them to a WWE roster.
Suggested GM: William Regal.
Suggested Announcers: Byron Saxton, Josh Mathews, Scott Stanford.
Superstars has generally been two things: a chance for the underused wrestlers to get some critical in-ring time, and a chance to recap RAW and to a lesser extent, SmackDown.
If there is a WWE Network, I fear there won't be much need to be a recap show, as that will be taken care of elsewhere, whether it's in a nightly/weekly recap show or in late-night or daytime re-airings of the main shows.
Quick recaps of major storylines could still be used, if they could be tied in to what's happening in the ring on Superstars.
I feel that Superstars should continue to be a show without a GM or a real identity, a place where all the wrestlers from the various shows can get in-ring time when they aren't in their home programs.
Lots of under-card and mid-card wrestlers getting more or longer matches than they usually get.
However, I also feel that there should be some promos going on here for those lacking in mic time or mic skills. Simple promos, not long-running angles.
ECW.
This show is interesting as it used to be another company's program entirely, and (unlike WCW), the WWE kept the brand alive once they bought out the company.
In its most recent incarnation, it was a combination of an arriving spot for new, young talent (like Sheamus and Yoshi Tatsu), a place for under-used talent like Zack Ryder, returning main eventer Christian, and a place for the aging ECW "Originals" to stay.
Many people would probably like to see ECW return with extreme or hardcore wrestling as its feature, and with an entire network to air content on, now would be the time if ever for WWE to put a little variety in its offerings.
However, I don't believe this is the way to go, due to the number of injuries occurring merely out of standard wrestling.
I do believe that ECW should be the PG-13 or "Attitude" show, with harsher language, riskier and more daring angles, and such. TV 14 for suggestive dialogue, coarse language, violence and sexual situations.
There is a place here for more special stipulation matches, that don't necessarily include increased risk or use of blood.
Suggested GM: Mick Foley/Tommy Dreamer.
Suggested Announcers: Matt Striker, Mick Foley/Tommy Dreamer.
There have been rumblings lately that WWE is planning on an all-Cruiserweight show.
This is great news if true, as many have been disappointed in the lack of a lightweight championship in WWE (and the fact that the WWE Cruiserweight title was retired on the shoulders of Hornswoggle) and that the lighter wrestlers in WWE can't get legitimate respect in terms of the major titles.
Many questions remain about what the show will be like.
Will it be more like standard WWE wrestling, lucha libre, or X Division?
How will it be treated in the greater picture of WWE storylines?
How long will it be?
We'll have to wait for these to be answered.
Personally, I hope to see it as a part of the whole, with the better cruiserweights making short-term appearances on RAW and SmackDown, and the lesser competitors appearing on NXT and Superstars.
I want to see at least one cruiserweight bout per PPV.
Suggested GM: Chris Jericho.
Suggested Announcers: Matt Striker/Josh Mathews, Edge/Rey Mysterio, Ricardo Rodriguez.
There are pretty much two current attitudes regarding the Diva's division right now:
1) The Divas suck and serve only as a bathroom break.
2) The Divas' treatment sucks and they need more TV time.
Backstage rumors say that Vince McMahon feels compelled to air some women's wrestling on WWE TV, but personally doesn't like the product.
Many agree that the loss of Mickie James and Gail Kim really hurt the division, and it's generally accepted that the TNA Knockouts are consistently outperforming the WWE Divas.
(They definitely have the superior name).
At various times, all-women wrestling shows have existed (GLOW, WOW, Shimmer etc.), though the level of quality or success is debatable.
The "solution" to all this (beyond, I don't know, hiring better performers and training the ones you have, and getting rid of the ones who don't want to wrestle or who are too dangerous) is to have an all-Divas show.
(Oh, also, find some alternative to this Divas nonsense, or let the Divas be the ones who are purely eye candy and not wrestlers, and then have a different term for female wrestlers.)
A short (half-hour or hour) women's show where they can commit time to wrestling, cut promos, have angles and feuds, and develop gimmicks as individual performers and factions, rather than as girlfriends or valets, is what's necessary to rescue women's wrestling on WWE.
The weaker wrestlers can still pop up on other shows in their secondary roles, while the better wrestlers can get matches on PPVs, Superstars, etc.
Suggested GM: Vickie Guerrero.
Suggested Announcers: Trish Stratus (face), Lita/Ivory (heel), Jerry Lawler.
Well, there's seven wrestling programs for WWE to air on its network, should that ever be a reality.
With this, they can air new wrestling every night and have something to build a schedule around.
You can go back to the home of WWE: Overhaul and read up on the rest of the series.
Or continue on to Part 2.