Fantasy Baseball 2012: Alex Rios, 4 More Chicago White Sox to Avoid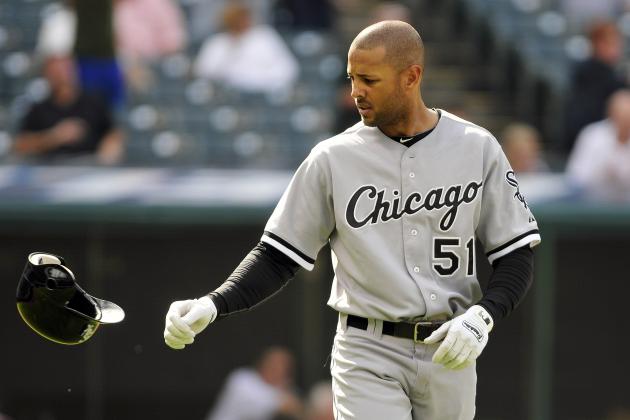 Jason Miller/Getty Images

Fantasy baseball is in full swing. Many leagues are getting ready to draft. Some Chicago White Sox players are worth taking. Meanwhile, some White Sox players must be avoided at all costs. Actually, the White Sox players who shouldn't be drafted outnumber those who would be nice picks.
Alex Rios is one of those players. He was way off his offensive game last season. Rios showed very little ability to get on base. His on-base percentage and on-base-plus-slugging rate were among the worst.
Several other White Sox hitters and at least a few pitchers showed last year that they need no attention from fantasy baseball owners as they get ready to draft.
Following is a breakdown for why fantasy owners should avoid Rios and certain other White Sox players.
Begin Slideshow

»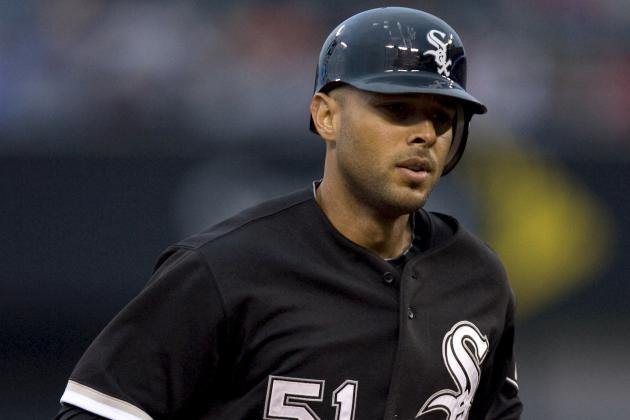 Ed Zurga/Getty Images

Alex Rios had an inexcusably bad year in 2011. He was last in the MLB in on-base-plus-slugging (.615) and third to last in on-base percentage (.265). Rios had just 13 home runs, down eight from the previous year. His 44 RBI were half his 2010 total.
Many wonder whether Rios or Adam Dunn can rebound this season. Dunn could because he had established an ability to get on base and smash the ball. Rios, who at age 31 is a year younger than Dunn, is less likely to bounce back. He's had sub-.320 on-base percentages three times, including twice in the last three years.
Also, Rios has only hit 20 home runs twice.
Rios also doesn't seem compelled to work to get back in strong form. His 2011 form was similar to that which he showed after receiving his big contract before the 2009 season. He had a .317 on-base percentage for the Blue Jays that year, and a .229 mark for the White Sox after they claimed him off waivers.
With little chance of recovery, Rios is one who fantasy owners should particularly avoid.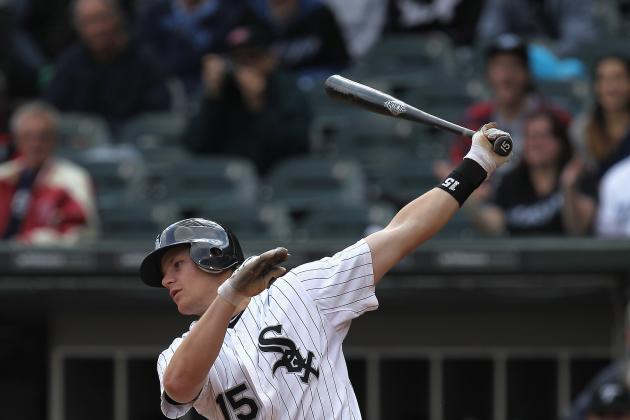 Jonathan Daniel/Getty Images

Gordon Beckham was a flash in the pan for the White Sox in 2009. He had 14 home runs and 63 RBI in 103 games that season.
Since then, he's been nothing like he was projected as a No. 3 pick in the 2008 draft. In 2010, Beckham had a .317 on-base percentage, nine home runs and 49 RBI. Last season, he had a .296 on-base percentage, a .633 on-base-plus-slugging rate, 10 home runs and 44 RBI.
On the bright side, he won't lose a fantasy team too many points in the field since he's one of the best-fielding second basemen.
Anyway, Beckham has tried everything to straighten himself out at the plate. He tried adjusting to pitchers' adjustments to him, but couldn't. He tried going back to what worked while he was at Georgia, but that didn't help. This offseason, he lost weight. Maybe that will help.
However, fantasy owners shouldn't put their hope in Beckham.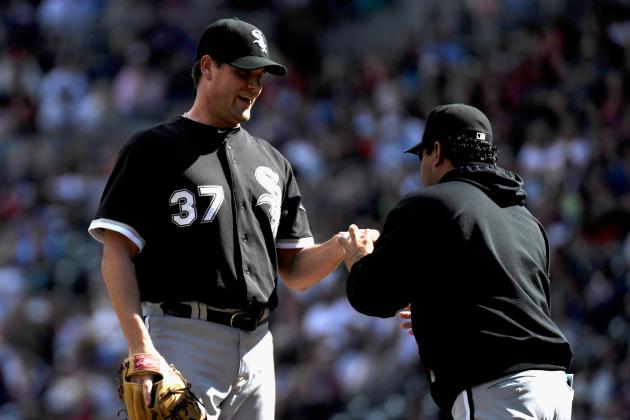 Hannah Foslien/Getty Images

Matt Thornton, 35, is sliding down the back side of his career. His stuff isn't what it used to be. His fastball is hitting 95 to 96 miles per hour, while it had been at 98 to 100 miles per hour earlier in his career.
This is reflected in Thornton's stats. Thornton's walks-per-innings-pitched rate has gone up each of the last two years. His strikeout rate went down significantly from 12.0 per nine innings in 2010 to 9.5 in 2011. Also, Thornton's ERA went up .65 in 2011, from 2.67 to 3.32.
He's a candidate for the White Sox closer role, but Addison Reed is likely to beat him for the job.
With Thornton declining with age, fantasy owners would do well not to draft the reliever who once blew past batters with his heat.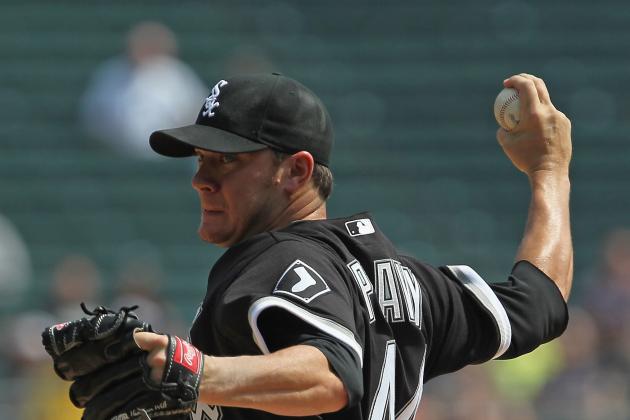 Jonathan Daniel/Getty Images

Jake Peavy is years removed from his Cy Young form.
2011 was another year in which Peavy couldn't manage to make it all the way through due to arm problems. Peavy's arm caused him to miss time down the stretch. Then Ozzie Guillen had to shut him down due to arm fatigue. In only 18 starts, Peavy had an unimpressive line of 7-7 with 95 strikeouts and a 4.92 ERA in 111.2 innings.
Peavy hasn't been durable in a few years. He hasn't started 25 games since 2008 and hasn't started 30 since 2007. Also, he hasn't pitched 162 innings since 2008.
Peavy struggles to keep runs off the board. His ERA was above 4.60 each of the last two years. In each of the last two years, the 30-year-old hurler only had one month in which he had an ERA under 5.00 while making more than one start.
Thus, fantasy owners might be able to try to pick him up at some point in the year to get what good fantasy value he has. But drafting Peavy is out of the question.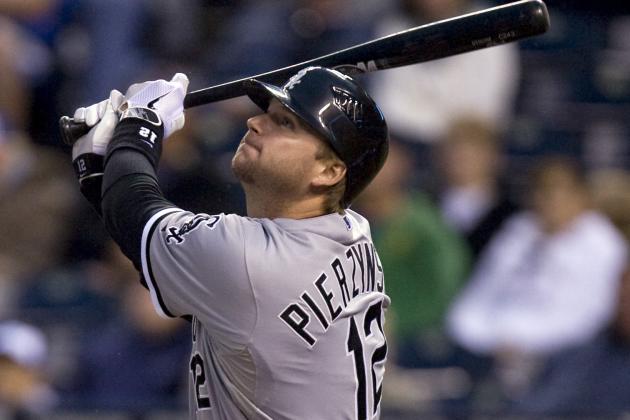 Ed Zurga/Getty Images

At age 35, A.J. Pierzynski may be looking at his final years as a starting catcher. The White Sox may give Tyler Flowers more starts this year.
Pierzynski hasn't played as much in the last two years. He played 128 games in 2010 and 129 in 2011, barely making 500 plate appearances each year.
Pierzynski's numbers have fluctuated since 2004. His on-base and slugging percentages have been up and down since then. His on-base percentage has gone up and down between .300 and .333, and his slugging rate has hovered between .388 and .436, neither of which are good.
His home-run total has slowly declined from 18 in 2005 to eight last year.
One wouldn't be surprised to see Pierzynski's on-base percentage drop below .300 this year, his slugging rate fall below his 2010 mark of .388 and his home-run total drop to five or six.
Having said that, Pierzynski isn't a catcher fantasy owners should want.