San Antonio Spurs: 4 Biggest Problems the Team Faces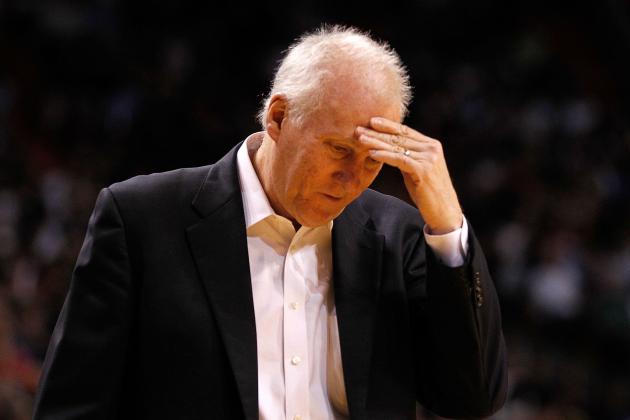 Mike Ehrmann/Getty Images

The San Antonio Spurs have jumped off to one of the best starts in the NBA. With a 29-14 record, the Spurs sit atop their division and in second place in the West. They have beaten contenders like the Oklahoma City Thunder and Los Angeles Clippers.
Tony Parker is having a career year and with the emergence of younger players such as Danny Green, Tiago Splitter and Kawhi Leonard, the future looks fairly bright.
However, throughout the season, the team has hit minor speed bumps that could amount to much larger issues in the future. Here are four problems that could hurt the San Antonio Spurs' chances at winning a title this season and in the future.
Begin Slideshow

»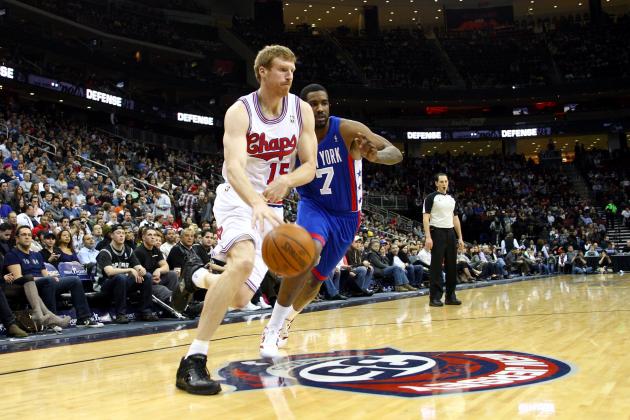 Chris Chambers/Getty Images

The Spurs' most glaring problem exists in the paint. While they have the greatest power forward of all time leading the frontcourt, their lack of depth at the position makes them extremely vulnerable.
Tiago Splitter has proven to be a valuable asset, but beyond him and Tim Duncan, they don't have another strong option.
DeJuan Blair is a great offensive player and can be an absolute beast on the boards at times. However, his undersized frame makes him a liability on the defensive end. While he is the starting center, Blair stands at only 6'7'', allowing bigger opponents to walk all over him.
Matt Bonner is also a very weak option as a backup big man. He can do one thing, and one thing only: shoot threes. Seeing him in the paint and not beyond the arc is very rare, and even if he does manage to end up down low, he is absolutely useless.
Duncan is growing older and cannot produce 35 minutes a game anymore without feeling the effects of it. A deep bench is important, but even more so considering Duncan's age.
Eric Dawson, the D-League product, is not the answer. If they wish to make a deep playoff run, they need to make a big signing and go to work in the offseason.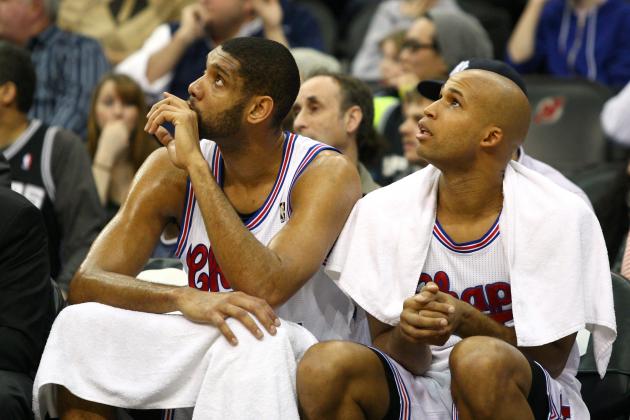 Chris Chambers/Getty Images

With stars like Manu Ginobili and Tim Duncan on the decline and the verge of retirement, the Spurs are in dire need of rebuilding. While they have been able to make big steals with late picks, they cannot rely on non-lottery picks in the draft to keep the franchise running strong.
Few players ever seem to want to sign with San Antonio, despite the fact that they have an outstanding coach and one of the most well-run organizations in the league. This leaves one option to acquire big names who will help the organization:
Trade.
However, Duncan, Ginobili and Parker are untouchable. Splitter and Blair are the team's few big men, and if they were to let them go, their lack of size would hurt them even more. Matt Bonner is an underachieving player with a big contract, and no team would want to go anywhere near him.
Kawhi Leonard is the team's emerging star, and it would be very surprising to see him in a uniform other than the black and silver.
Danny Green and Gary Neal's contracts are worth very little, making them very difficult to exchange for quality players.
Stephen Jackson is the only decent trade asset. His expiring contract next year makes him very pleasing to teams looking to rent him for a season. If he manages to reinvent himself in his return to San Antonio, however, they may look to extend the contract.
Draft picks aren't too enticing considering the Spurs haven't missed the playoffs in over a decade.
If they want to remain a dominant franchise, they have few assets to get them a star via trade.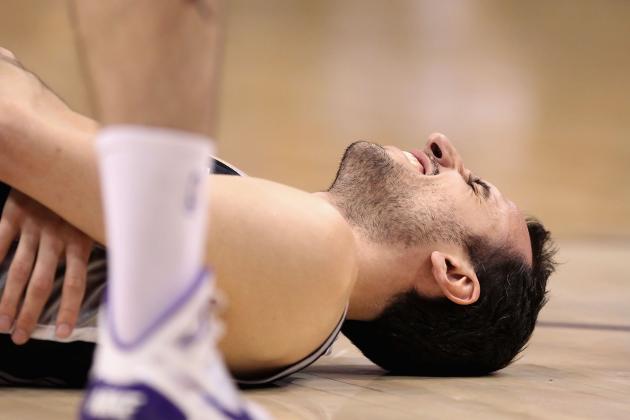 Christian Petersen/Getty Images

There have been a few too many injury scares this season.
Manu Ginobili has found himself watching from the sideline three times this season and Tiago Slitter has missed extended time as well.
The nightmare didn't come true until backup point guard T.J. Ford took a fall, eventually leading to his early retirement. Although Ford's absence won't greatly hurt the team, his injury-induced retirement does open fans' eyes to the importance of health to the Spurs.
With a season plagued by injury, this year more than others has produced a worry about keeping the players healthy.
The Memphis Grizzlies cut last season's playoff run short, as they took advantage of the fact that both Ginobili and Duncan were not 100 percent. With the team looking like a championship contender this season, it is vital to their success that everyone on the roster remain healthy.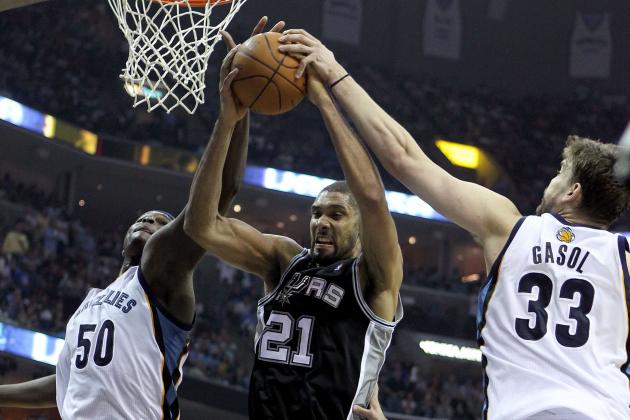 Andy Lyons/Getty Images

In last year's playoffs, the eighth-seeded Grizzlies left the Spurs (and their fans) silenced and wondering what went wrong. While injury is much to blame for such an upset, Memphis star Rudy Gay was also sidelined during the event.
The real issue was a pair of towers commanding the paint. Their names?
Marc Gasol and Zach Randolph.
Gasol has emerged as a top center in the league and Randolph has already established himself amongst the league's most elite power forwards. With the Spurs' lack of depth in the frontcourt, the two proved to be too much to handle as Memphis walked away with the win.
This season, with a rested Randolph and an improved Gasol, the Spurs should cross their fingers and hope to avoid the Grizzlies in the playoffs.
Another team that could hurt the Spurs' chances at winning are the Lakers. Forget Kobe—the main problem lies down low in two big men named Andrew Bynum and Pau Gasol. Bynum has rightfully made a name for himself as the league's second-best center. Pau is...well, he's the same old, dominant Pau.
With the possibility of facing such dominant duos of big men, the Spurs and their lack of size could be in a lot of trouble if they were to see the Grizzlies or Lakers in playoffs.