7 Things Madden NFL Still Hasn't Mastered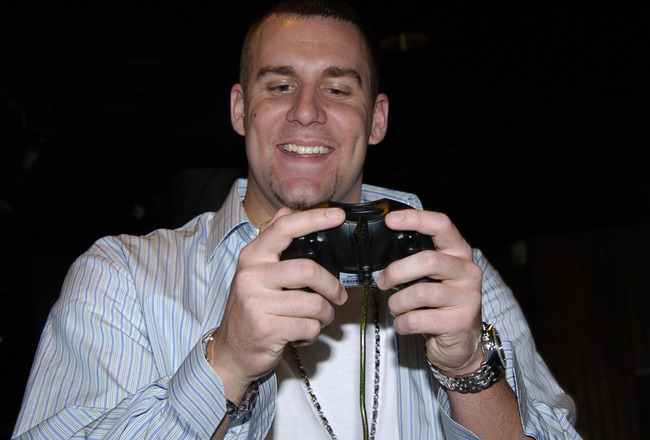 A. Messerschmidt/Getty Images
With no football around, games like Madden NFL become a pretty important part of bridging the gap between the end of the past season and the start of the new year. It can't solve all of the problems of the long offseason (what the heck am I supposed to do on Sundays now?), but it's a nice way to still feel connected to the game.
However, the series has some kinks that could use some straightening out. When these issues keep coming out year after year, it can definitely become very frustrating for players of the video game and fans of the real thing.
Here are seven things that Madden NFL still hasn't mastered.
Commentating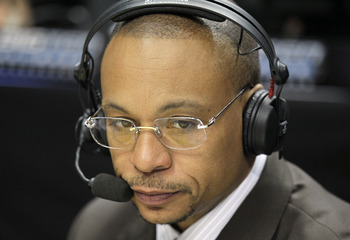 Andy Lyons/Getty Images
Few guys bring the excitement quite like Gus Johnson, so it's disappointing to see him roll through lines with so little enthusiasm.
In addition to this lack of enthusiasm, it seems that he and fellow commentator Cris Collinsworth didn't have a whole lot of time to record lines, resulting in generic filler statements.
"And here comes...the quarterback."
"The defensive unit is on the field."
While some of the issues this past year may have been the accelerated release date to go with the lockout, one can only hope they put in more time to recreating the feeling that comes with the right call on the big play.
Otherwise, it feels like the calls are in the same era as Joe Montana Sportstalk Football.
Gameday Adjustments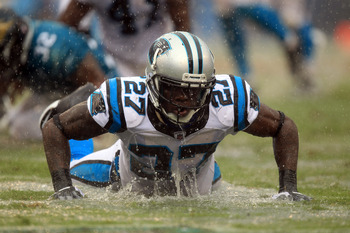 Streeter Lecka/Getty Images
Football is one of the few games that can be affected by the weather, and it seems weird that it doesn't really matter what the weather conditions are in terms of playing the game.
Whether its a blistering cold and snowy day in Green Bay or a rainy afternoon in Carolina, it doesn't really seem to matter very much to the players on the field. Everyone appears to be running at full speed, all game plans are run the exact same and the ball moves as if it were a balmy day in Miami.
While EA Sports goes out of its way to get appropriate weather readings (even licensing with the Weather Channel) and to make it look like the real thing, it would be nice to see that actually mean something.
Wide Receiver/Cornerback Interaction
While this is something no player will be fully happy with, EA Sports desperately needs to review how it pairs wide receivers and players in the defensive secondary.
One of the big issues that can be found is that it really seems the winner of the passing matchup is determined before the pass gets close to the receiver. It really shouldn't be too much to ask to not have a cornerback fly through the wide receiver to make an interception.
However, this may also be a game-wide problem stemming from the use of animations.
Use of Animations
EA Sports has insisted that they will move game action through animated sequences, which can create issues like the one in the attached video.
Players aren't playing, reacting or anything in between. They're slid into a formally set animation move, which creates moments that don't make a whole lot of sense from both a football and physics standpoint.
To help in this issue, Madden may want to take a page from its rival Backbreaker, who uses real-time physics to determine the tackles and falls of players in the game.
Fresh Presentation
EA Sports did a great job in improving the game intros, adding extra cameras and more fluid presentation details to keep its presentation fresh.
Let me say it more clearly: its only presentation. Every game starts nearly identically, which can get pretty old after even a three-game series.
I'm not sure there's an easy way to create new ways for presentation. However, EA Sports might get some value from adding another commentator pair, or even licensing the presentation packages of NBC, FOX, CBS or NFL Network (to go with their pairing with ESPN already in place).
Artificial Intelligence
EA Sports has done a lot to up the overall intelligence of the players on the field, but there always appears to be one or two plays every single game that make you scratch your head.
As shown in this video, Jake Delhomme should not be sprinting around motionless defenders.
It seems a little more work has to be done to ensure each player on the field is making themselves a part of the game in an intelligent way.
Challenges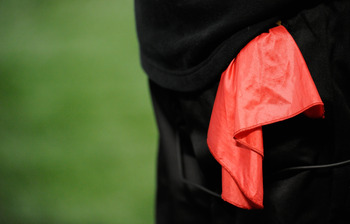 Hannah Foslien/Getty Images
Challenges can be one of the more exciting parts of the game. It's confusing that they're such an afterthought in the game.
EA Sports could improve these moments by showing coaches throwing the challenge flag, showing a few replays and giving the call like they do for penalties (I should say whatever penalties the game can call).
As it stands, the Madden series is majorly lacking in this portion of the presentation.
Keep Reading