WWE Monday Night Raw (3/5/12) Results: Live Blog, Coverage and Analysis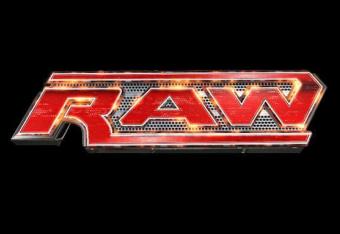 Hey, Bleachers, this is the live blog for the March 5, 2012 edition of the WWE Monday Night Raw SuperShow.
Tonight on Raw, the WWE Universe will continue to barrel down the road to WrestleMania, and it's full speed ahead.
Last week, Raw closed with an electric promo from the Rock, which featured a small interruption from John Cena. The big story of the promo was Cena pointing out Rock's promo notes written on his wrist.
The line was blurred between reality and kayfabe, and although I'm certain that it was a work, there are no shortage of fans who believe Cena was shooting on the Rock.
Earlier in the night, CM Punk was caught off guard by Chris Jericho after his rematch with Daniel Bryan, and put on the shelf for the night with the Walls of Jericho.
The Rock and Shawn Michaels are scheduled to appear on Raw, and it's safe to expect fireworks tonight.
Join in on the live discussion with us here in the comments section below.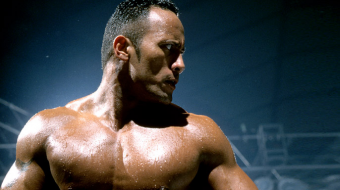 John Cena comes out to a mixed reaction, and notes how packed it is in the arena. He says they're all back for The Rock, who has been going around Boston cutting all of these promos.
Cena asks what The Rock has really been saying tonight. He makes fun of Cena, and talks about his junk. Cena says he sounds like The Situation from Jersey Shore.
Cena says Rocky was shook last week after twenty minutes of trying to plug hashtags. He goes on to make fun of himself, but in the end, he's still the one who shook the Great One.
He says that most of Rock's best stuff has been "via satellite" or pre-recorded. Cena wants The Rock, not Dwayne Johnson, to come down the ramp and face him eye to eye. He doesn't want to beat the second best at WrestleMania. He calls down The Rock.
The music hits, and sure enough, The Rock comes down and gets right in the ring with Cena and walks him down.
Rocky hits his "Finally..." line, and he's going to look Cena in the eye, and tell the world what he sees. Rock says he sees fear, fear that he's taking everything away. He sees right through Cena, and says that he's never been more confident about anything in his life.
Rock tells Cena to understand that, strip away WrestleMania, the glitz and everything, he's a 260lbs man who will rip Cena's throat out. Rock says Cena is going to go down in history as The Rock's bitch.
With that, The Rock leaves. Cena mocks Rock by looking at fake notes on his arm. He says if Rock beats him at WrestleMania he loses everything. Rock's only got it half right when he says Cena is going to be his bitch, he's going to be the son of a bitch that goes down in history for whipping The Rock's ass.
Cena celebrates with the crowd to close the show.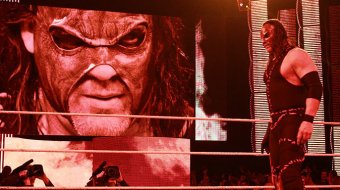 Next week, Shawn Michaels will be on Raw as The Undertaker responds to him.
R-Truth vs. Kane:
R-Truth fights off the big red monster as best as he can, but after Kane dodges a scissor kick and hits a chokeslam, it's all over.
Kane def. R-Truth via Pinfall
Randy Orton comes out as Kane hits his pyro. R-Truth grabs Kane's leg and distracts him. Orton gets into the ring, and hits Kane with the RKO.
Randy grabs a mic, and tells Kane it's good to be back.
John Cena is coming up next.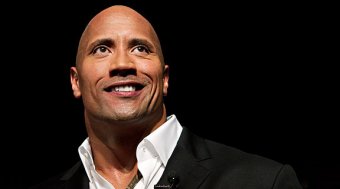 The Rock is back with history lesson number three. He says that the Rock Revolution is going to overthrow John Cena, and there's only one place that he can come back and fight, and that's the WWE.
Rocky says April 1st, he's going to whoop John Cena. He's going to stand face to face with John Cena tonight. He's saying a lot of the same things as many different ways as possible, and it's working.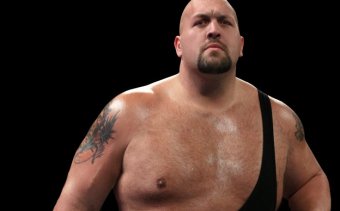 The Miz vs. Big Show:
Cody Rhodes comes out before things can get started, and Rhodes is going to play a clip of Big Show at WrestleMania 18...or...not. Big Show was actually at the WWE restaurant.
Miz blindsides Big Show, and Show quickly hits him with the WMD, and gets the pin.
Big Show def. The Miz via pinfall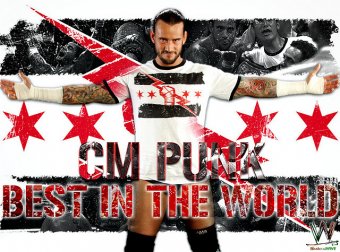 CM Punk & Sheamus vs. Daniel Bryan & Chris Jericho:
Awesome series of armdrags into escapes where Punk and Jericho mirror the same series three times in a row at the start of the match, hopefully a sign of things to come.
The finish comes in a great sequence where Punk and Jericho were the legal men. Daniel Bryan dove from the apron onto Sheamus, Punk countered the Walls of Jericho with a roll up, but Jericho rolled through and pinned Punk instead.
Daniel Bryan & Chris Jericho def. CM Punk & Sheamus via Pinfall
The Rock is up with another history lesson, based on Paul Revere. If John Cena were around back during the revolution, The Rock would come back in a time machine and whip him.
Classic Rocky here, these promos are very good, no punches pulled.
Rock is heading to the arena to tell Cena off face to face.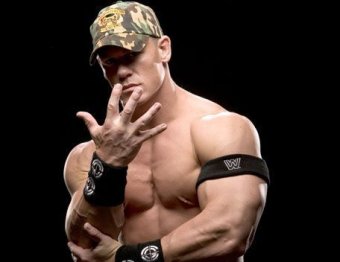 Backstage, Eve catches up to Zack Ryder, and he asks her what he wants. Eve just plants a kiss on him, and she walks away as Ryder is stunned and grinning from ear to ear.
John Cena's taped promo rolls. He stares up at the WrestleMania sign adoringly, and says his match with the Rock is a once in a life opportunity. He acknowledges that The Rock is the biggest superstar in WWE history, and he wants to win. Needs to win.
He's proud of what he's accomplished so far in the WWE, and WrestleMania 28 is everything. If he loses to the Rock, he's just another name on his list of defeated opponents. He calls WM 28 the record breaker, the biggest event in the history of the WWE. No one remembers second place.
He finishes off with another stare at the sign. That sure gets old.
The "main event" tag team match is up next. Nothing like WWE and World Heavyweight champions hanging out on the midcard!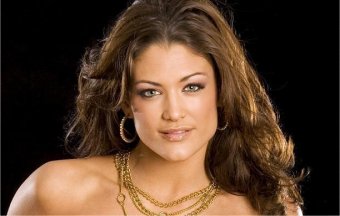 We're jumping right into the Rocky promo. History lesson number one from the Rock.
He compares John Cena to the British in the American Revolution. The Rock says he's going to start a tea party of his own. He's standing at the Boston harbor, and he's got a table of John Cena gear.
You guessed it, he's throwing things into the harbor. The Rock says "we're all sick of it", and he can shove it all up his...you know.
Looks like we're going to see a bunch of these, and the night will finish with The Rock in the arena.
Eve Torres vs. Alicia Fox:
Eve squashes her painfully fast. Sweet sweep kick by Eve though, and she follows up with a pin.
Eve Torres def. Alicia Fox via pinfall
Zack Ryder comes out, with a cane, and just throws out his "Broskis before Hoskis" line, and leaves.
John Cena has a pre-taped piece of his own, coming up.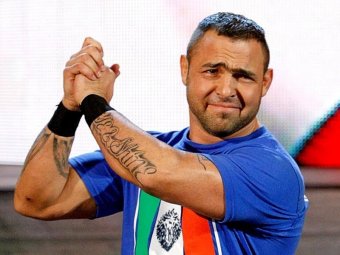 Santino Marella vs. Jack Swagger for the United States Championship:
Santino is in control early. John Laurinaitis is ringside with David Otunga.
Otunga distracts the referee and Dolph Ziggler blindsides Santino. Swagger goes for the pin, but Santino kicks out. Teddy Long comes out with Aksana and Kofi Kingston, and he confronts Johnny Ace as we go to commercial break.
We return and all hell is breaking loose, Laurinaitis distracts the ref again, and Santino eats an elbow to the back of the head from Ziggler.
Vickie Guerrero tries to get in on it, but Aksana goes over to her and pushes her to the ground. Swagger counters the Cobra with the ankle lock, but Santino escapes, launches Swagger into the turnbuckles, then rolls up Swagger for the win!
Santino Marella def. Jack Swagger via Pinfall
Teddy Long ends up ejecting John Laurinaitis from the arena after Laurinaitis tries to overturn the decision.
The Rock has a "history lesson" promo set for tonight, and it looks as though it may be taped. We'll see soon enough.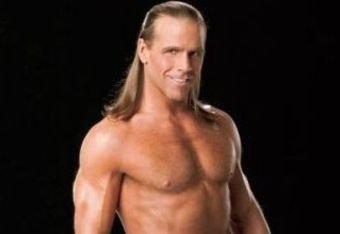 Shawn Michaels is coming out right off the bat, playing up to the hot Boston crowd.
Quick reminder that Teddy Long is running Raw tonight. I expect a LOT of tag team matches.
Shawn jokes about the HBK chant being great because it gives him a chance to catch his breath after prancing around.
He cuts to the chase, saying that he pushed Triple H to take the match with The Undertaker at WrestleMania, and his "good buddy" Triple H upped the ante, and made it a Hell in a Cell match.
Shawn calls down Triple H, to hear why he changed his mind.
Triple H comes out, and Shawn admits to doing all he could to push Triple H to take the match with the Undertaker, but he never gave in. Even called him a coward, but Triple didn't budge.
Shawn wants to know what really made Triple H change his mind. The crowd chants for the Undertaker, Triple H is about to speak, but Shawn stops him and calls for the replay Triple H accepting the match.
We see Triple H snap at the thought that Shawn was always better than him. Back in the ring, we see Shawn staring at Triple H, obviously wanting answers.
"So that's all it took? The worse thing anybody could say to you, is that I am better than you?"
Triple H says it had nothing to do with that, and hints at his decision involving backstage issues. Hunter says he's tired of hearing people say Shawn couldn't get the job done, and is a failure, behind Shawn's back.
Trips says he believes with every fiber of his being that Shawn is the best performer of all time, and it kills him to look at Shawn as a loser. That's why he's going to end the Undertaker. For both him, and Shawn.
Shawn sarcastically says thank you, and he thought they had a problem, but as always, Triple H has everything under control. He knew that a year ago, Hunter wouldn't win, and this year, he knows who's going to win again...because he's the special guest referee.
Nobody saw that coming!
The main event is a tag team match between CM Punk and Sheamus, against Daniel Bryan and Chris Jericho. Tag team! Whooooo!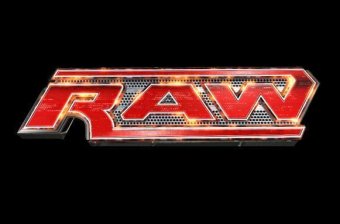 WWE Monday Night Raw is live! Coverage of the opening segment is coming up next.
This article is
What is the duplicate article?
Why is this article offensive?
Where is this article plagiarized from?
Why is this article poorly edited?