Pac 12 Tournament 2012: UCLA Amongst Sleeper Teams Ready for Deep Run
March 5, 2012

Chris Chambers/Getty Images
The Pac 12 Tournament field is laced with a number of teams who could sneak up on the top seeds and burst their way into the NCAA Tournament.
A team like the UCLA Bruins could catch fire over a four-day span and win the entire conference tournament. 
However, they aren't the only team who are a dangerous sleeper in this field. 
UCLA Bruins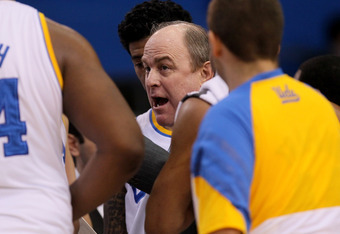 Stephen Dunn/Getty Images
UCLA comes into the Pac 12 tournament with a very up-and-down record. Over their last 10 games, they have posted a 6-4 record while winning three of their last four games. 
However, they have proven that they can get hot and run off a long winning streak. Earlier this season, they had a five-game winning streak during a stretch where they went 8-2. 
The Bruins have wins this year against the top teams in the Pac 12. They have a recent victory over the No. 1 seed Washington and a victory earlier in the season against No. 4 seed Arizona. 
Oregon Ducks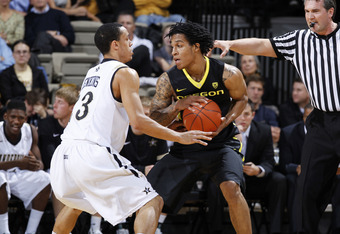 Joe Robbins/Getty Images
The Ducks come into the Pac 12 conference tournament as the No. 3 seed, and is probably the first team that will be left out of the NCAA Tournament from their conference.
However, they did post an impressive 13-5 Pac 12 record and a 22-8 overall record in 2011. But, they have to win more than one game during the conference tournament to be considered for the Big Dance . 
They will open with either the No. 6 seed Oregon State or the No. 11 seed Washington State.
Oregon destroyed Washington State in both of their matchups but barley survived their in-state rivals. They split the season series with Oregon State 1-1. 
From there, they could work their way into the NCAA tournament by winning against California, who is currently projected to be in the field of 68.
Stanford Cardinal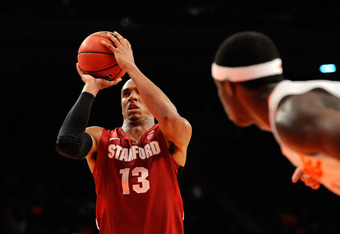 Patrick McDermott/Getty Images
Stanford finished the regular season with an impressive 20 wins. They started their 2011-12 season on an absolute tear, winning their first 15 out of 18 games.
However, they cooled off a bit, only winning five more games the rest of the season.
But, that winning streak proved that this team can and will run off a long stretch of wins when they can get hot. 
Coming into the Pac 12 Tournament, Stanford has won four of their last six games, including a huge victory over the No. 2 seed in the Pac 12 Tournament California, 75-70.
These three teams all have the potential to start strong in their first game and carry that momentum into the quarterfinals then the semifinals and all the way to the championship game. 
By doing so, they can continue their seasons and their chances at winning it all in the NCAA Tournament.