World Football: The Eight Worst Squad Number Blasphemers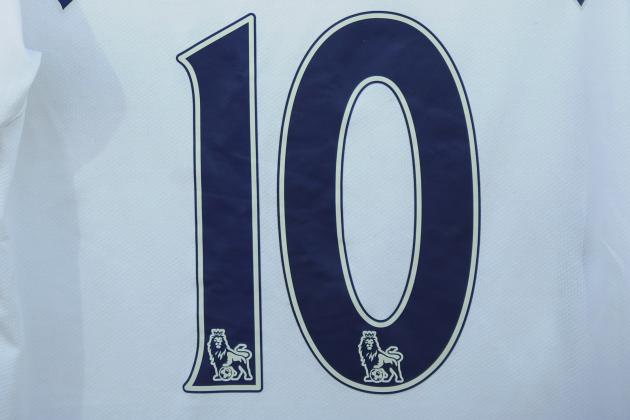 Michael Regan/Getty Images
Second striker, yes. Centre back, no.
Some people may not see the allocation of numbers to players in a squad as the most pressing of issues. Those people are not only absolutely wrong, but also threaten the very essence of one of my favourite subjects—squad numbers.
Like most people, I am extremely conservative when it comes to numbering shirts. One is, naturally, your goalkeeper. Two and three are full-backs. Either four and five or five and six are your centre backs (there is a little leeway here). Eight is joined by either four or six in central midfield. Numbers seven and eleven are on the wings while nine and ten partner each other up front.
That is, of course, based on a traditional British 4-4-2 system. The emergence of other formations means there is now some confusion over acceptable squad numbers, but the basic principles remain. The following individuals have little or no defence.
Begin Slideshow

»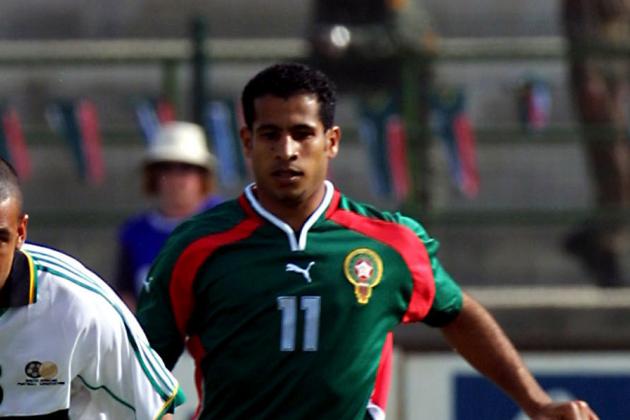 Touchline/Getty Images

Moroccan international Zerouali wore the No. 0 shirt during his first season at Pittodrie. Scorer of 13 goals in 46 games for the Scottish side over a three year period, the Scottish Premier League outlawed the assignment of No. 0 shirts after Zerouali.
Still the only man to ever wear the shirt in British football, Zerouali was tragically killed in a car accident in 2004.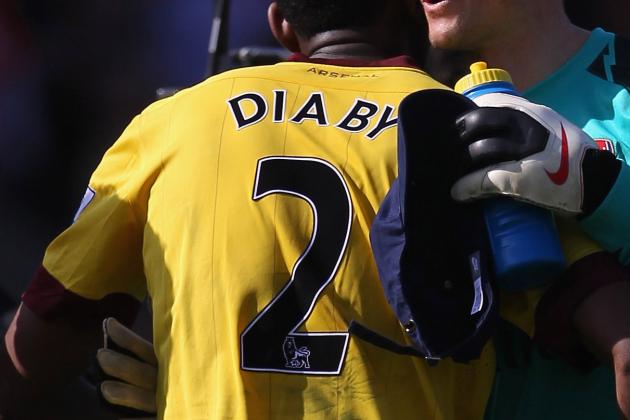 Alex Livesey/Getty Images

Injury prone Diaby signed for Arsenal from Auxerre in 2006 for £2 million. The shirt number he was given was not, thankfully, anything to do with the transfer fee though.
As Lee Dixon, as solid a No. 2 there ever has been, had recently retired, Diaby was given his vacant squad number. A number which was not befitting an athletic central midfielder, it should be noted.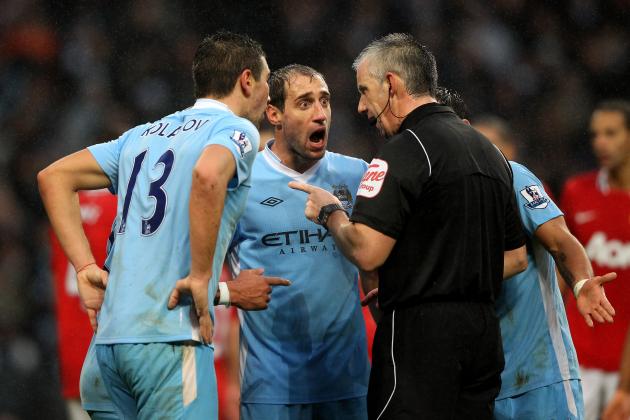 Alex Livesey/Getty Images

Flying left-back Kolarov, known for his pinpoint accuracy at set pieces, agreed to move to Manchester City from Lazio in 2010.
An indisputable No. 3, Kolarov had to settle for the No. 13 shirt as Wayne Bridge, though surplus to requirements at Eastlands, still held the most logical number. Strangely, City's backup goalkeeper Stuart Taylor did not occupy the No. 13 shirt, which is traditionally rare for second choice goalkeepers in Britain. Instead he had No. 12.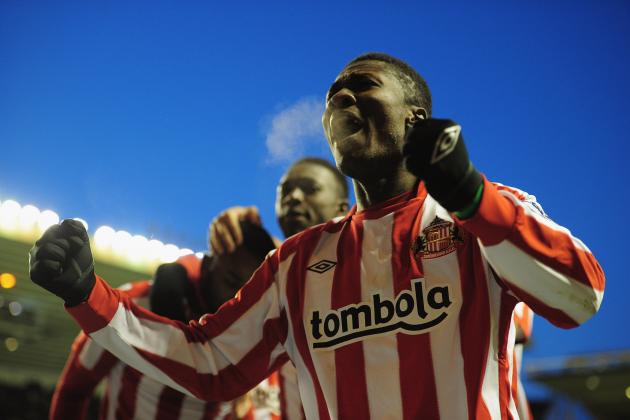 Shaun Botterill/Getty Images

Gyan takes the No. 3 shirt whenever possible for club and country because it is, apparently, his 'lucky number.' Now that would be fine—if he were a left back.
In actual fact, Gyan should be universally wearing the No. 9 shirt, and not disrespecting squad number tradition by choosing three or 33.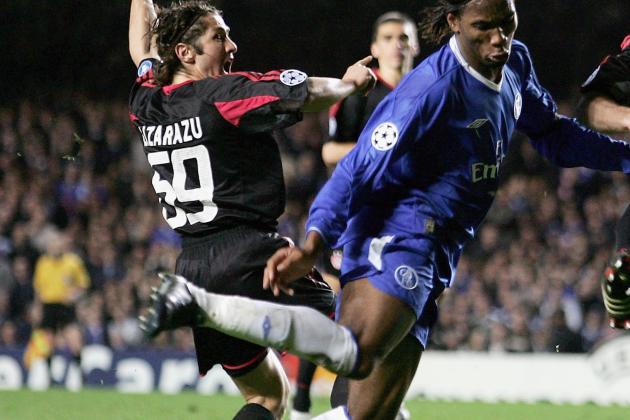 Shaun Botterill/Getty Images

Upon returning to Germany for a second spell with Bayern Munich in 2005, the traditional left-back number of three was already taken by centre back Lucio (*vomits in disgust*).
Instead of taking a respectable 'teen' squad number, Lizarazu chose 69. Rather than a lewd display of rebellion, this was because he was born in 1969, his height was 1.69 metres and he weighed 69 kilograms. That may not have been a show of anarchy towards sexual decency, but it was towards the etiquette of squad number culture.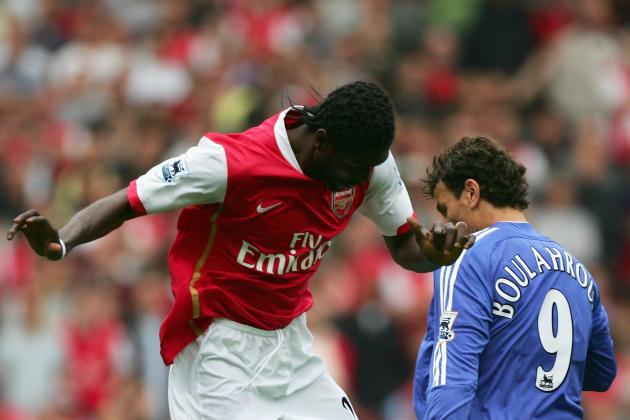 Mike Hewitt/Getty Images

Signed by Jose Mourinho as cover at both centre back and full back, it would have been acceptable for Boulahrouz to take any of the spare 'teen' shirt numbers.
However, in an instance of complete chaos, it was unveiled Boulahrouz would wear the No. 9 shirt which was previously worn by a much more worthy recipient—Hernan Crespo.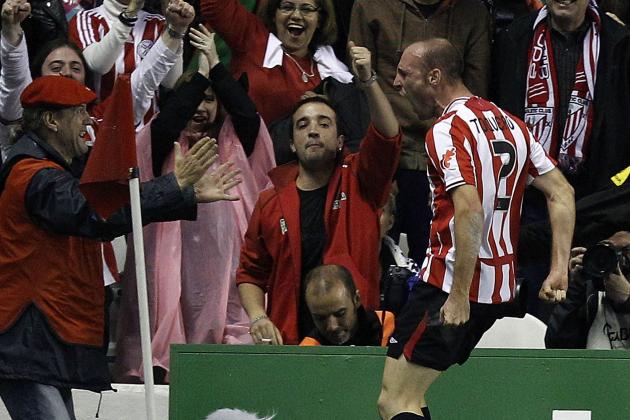 Angel Martinez/Getty Images

The Basque forward is a back-to-front version of Boulahrouz—it cannot be argued that he has taken the number of a defender and specifically a right-back.
Toquero, who has made 23 appearances for La Liga side Athletic this season, has been at the club since 2008 after signing from Segunda Division B team Sestao.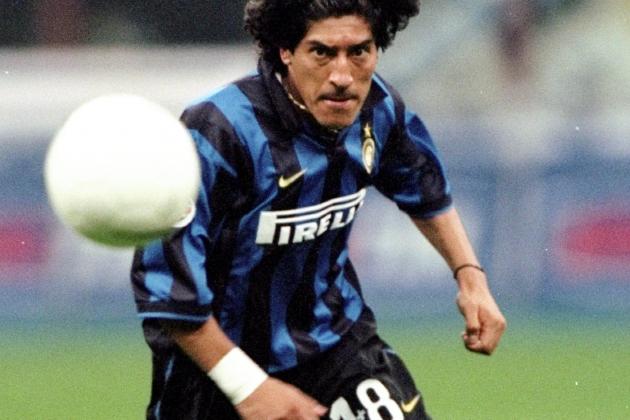 Getty Images/Getty Images

Initially the occupant of Inter's No. 9 shirt, centre forward Zamorano's heart was in the right place. However, when Roberto Baggio arrived at the San Siro in 1998, Ronaldo was switched from No 10 to No. 9 to accommodate him, meaning Zamorano too had to change.
He could have simply taken the No. 18 shirt, but instead sported a disgusting 'addition' sign in between the numbers, meaning he was still technically No. 9.