Texas Rangers: 5 Bold Predictions for Yu Darvish's First Spring Start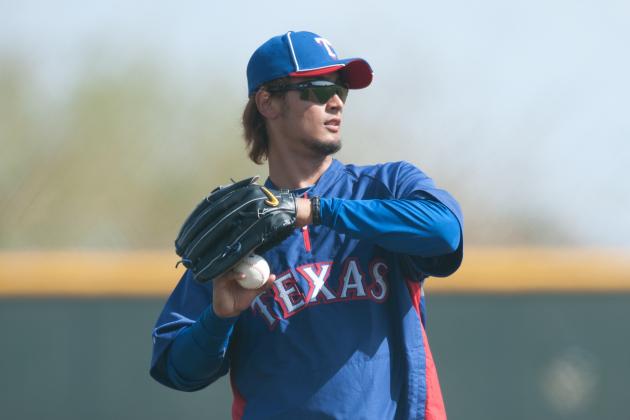 Rob Tringali/Getty Images

Yu Darvish is making his first start of Spring Training for the Rangers on Wednesday. He won't be on the mound long and is only expected to throw no more than two innings.
Still, it's going to be a big day in Darvish's career. From his introduction to the first time he threw to a live batter, it's safe to say that a major portion of Darvish's season will be followed with close interest.
Wednesday's start is a small sample that certainly shouldn't be over-analyzed. But, simply due to the excitement that baseball is back, I'm going to make some predictions of what we will see from Darvish.
Begin Slideshow

»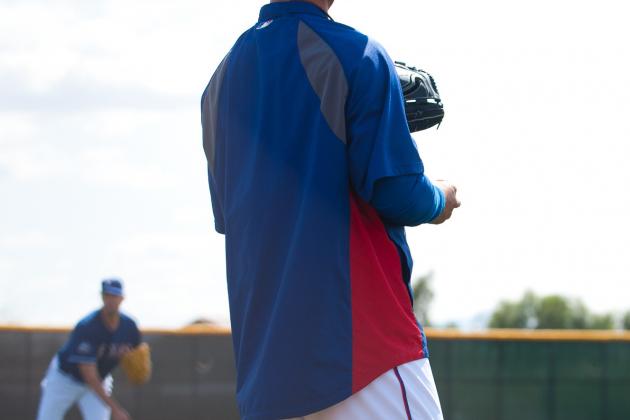 Rob Tringali/Getty Images

The scouting report on Darvish says he throws about six pitches. What pitches he decides the throw will be a major reason to pay attention to this start Wednesday. I think his four-seam fastball will definitely play a prominent role.
His other pitches all reportedly have good movement. There is a good chance that many, if not all, will make an appearance against the Padres. It will be interesting to see how his pitches look on a different mound against major league hitters.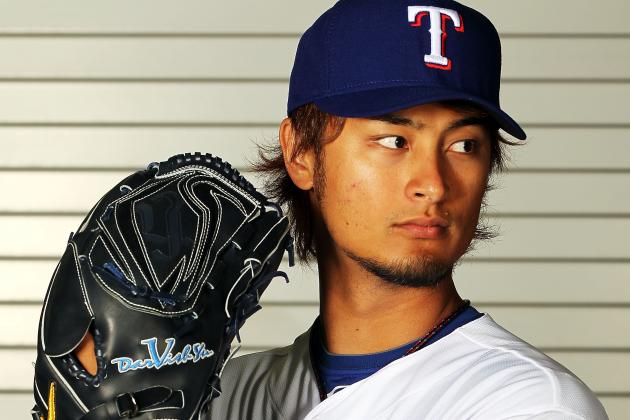 Jamie Squire/Getty Images

Darvish was a strikeout pitcher in Japan and those skills should translate into MLB. His ability to miss bats is probably one of the biggest reasons why the Rangers signed him. Last season Darvish averaged almost 11 strikeouts per nine innings. This is an incredible stat no matter where a guy plays baseball.
The hitters he will face haven't seen him before except on tape, which will give Darvish the advantage. As mentioned earlier, he has a lot of pitches he can throw that hitters will not really be able to prepare for. The movement on these pitches are what make him tough to hit.
Therefore, I think there is a really good chance that at least three batters will make the short walk back to the dugout after facing Darvish.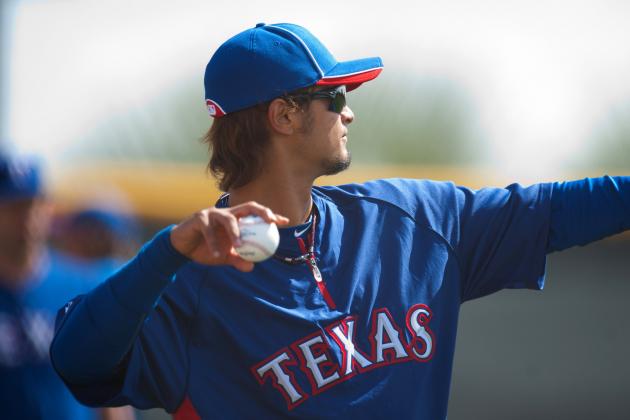 Rob Tringali/Getty Images

Darvish also had a terrific walk rate last season with less than one-and-a-half per nine innings. Again, I realize this was in Japan, but there is good reason to believe that Darvish will try to pound the strike zone in his first start.
This will be important to keep his pitch count lower so he can effectively finish his scheduled two innings. I think it will also be good to let him see the talented fielders behind him in action should the ball be put in play.
Rangers manager Ron Washington likes guys who throw strikes. His big message to Darvish in his first start will probably be to just relax, throw strikes and do what he does best.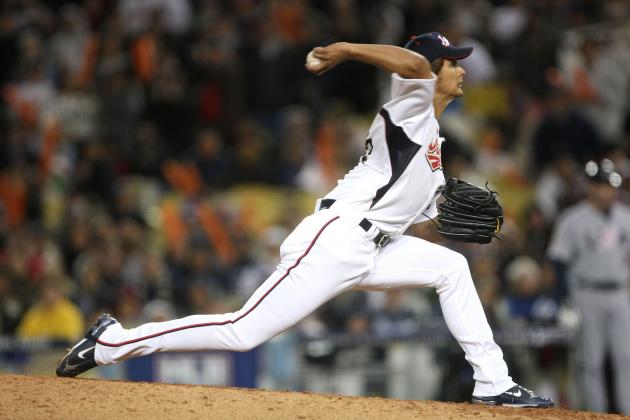 Stephen Dunn/Getty Images

This may seem obvious but it is worth mentioning. The hype surrounding Yu Darvish's arrival sometimes makes him seem like he is more than human.
Because Darvish will make pounding the strike zone a priority, I think he will probably give up a couple hits and maybe a run or two. For all Darvish's skills, he will still be facing major league hitters who can make you pay with a poorly placed pitch.
This is only his first start, so the experience will be worth more than the results. There are big expectations on him, but it is important to remember that he is just a rookie in the MLB.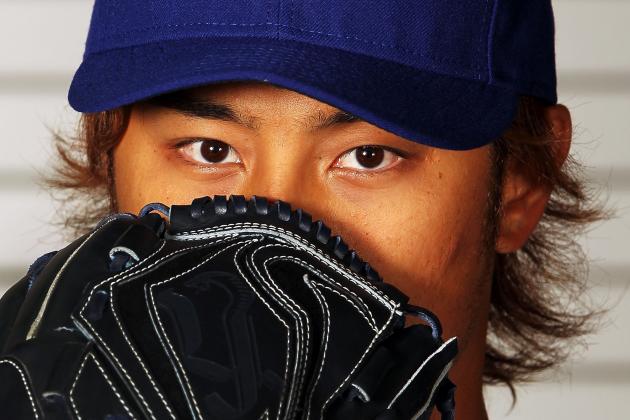 Jamie Squire/Getty Images

Yu Darvish is no stranger to attention. He has pretty much been in the public eye in Japan since his professional debut in 2005. Darvish was considered the ace of the staff on the Japanese national teams for the 2008 Olympics and the 2009 World Baseball Classic.
He also has experience with the tabloids when he was married to Japanese actress Saeko for five years.
Darvish is a long way from home, but I think the experience he already has in the spotlight will benefit him in his first start. It is just spring training and a small fraction of what the whole year will be. I think he will keep things in perspective, and I don't expect to see him throwing wildly or trying to do too much.