Tampa Bay Buccaneers: Taking a Look at Drafttek's Seven Round Mock Draft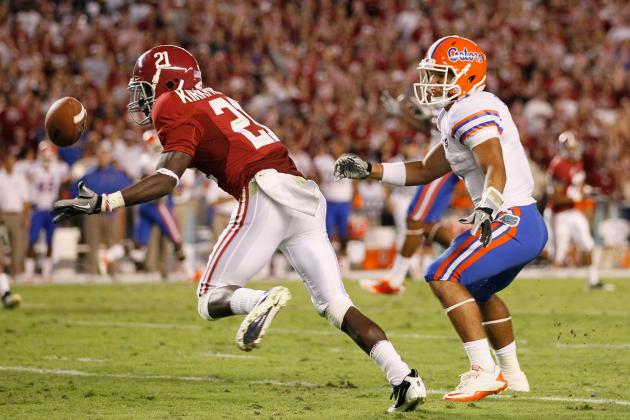 Kevin C. Cox/Getty Images

After the NFL Scouting Combine, professional scouts and arm-chair GMs alike scrambled to update big boards, revise mock drafts and be the first to post any new insights on a prospect's status.
Now approaching free agency, we are once again looking at the NFL draft to project what will happen before teams make crazy free agency binges or oddly decide to stand pat with a weak roster.
Based on the Tampa Bay Buccaneers' current needs, I have looked over Drafttek's most recent mock draft, and dissected each individual pick they made.
Begin Slideshow

»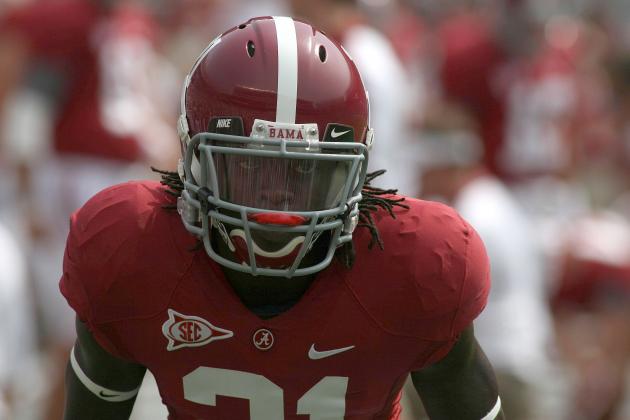 Greg McWilliams/Getty Images

Once again, not my pick.
Drafttek explains that if Morris Claiborne was selected before the Bucs could grab him, then Dre Kirkpatrick would provide the most value. The Alabama star has been projected as high as going to the Jaguars at No.7, so two picks would not be a huge reach.
Some might disagree with this sentiment because Tampa could pick up an even better Alabama player in Trent Richardson. The running back rushed for 1,679 yards this past season, leading his college to a national championship. Managing 5.9 yards per carry is no easy feat in the SEC.
Also, ILB Luke Kuechly of Boston College would make a great compliment to Mason Foster, who could move to the outside. That way, the defense could be improved without any any overreaching. While cornerback might be a need, based on the Talib/Barber situation, linebacker is definitely a hole.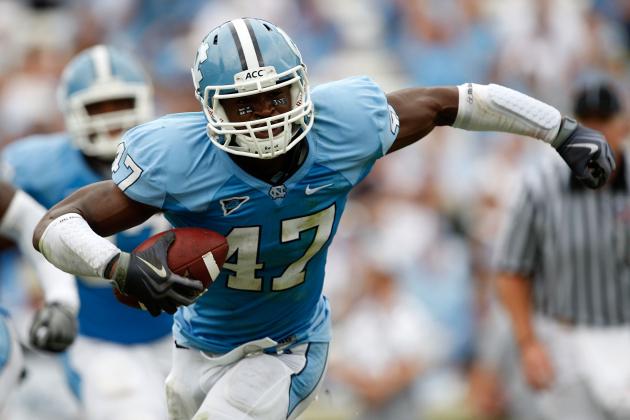 Streeter Lecka/Getty Images

Hailing from North Carolina, Zach Brown would be a near perfect pick at this point in the draft, assuming that Tampa has already taken a cornerback.
Brown's speed lets him keep up with wide receivers, and his 6'2'' height will allow him to cover tight ends, who are currently getting more and more athletic. The commitment to the secondary and linebackers will pay off as the D finds that it has more ability to focus on guarding the run, its greatest weakness.
If not Zach Brown, then WR Alshon Jeffrey would make a nice fit. At South Carolina, Jeffrey won scouts over with his quickness and his vertical ability. Both attributes are exactly what the Bucs should want in a wide receiver.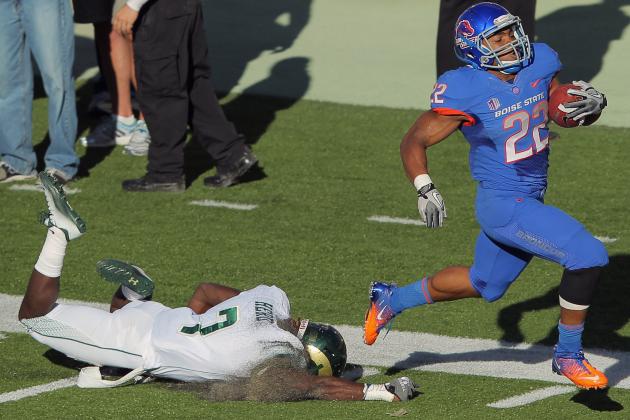 Doug Pensinger/Getty Images

That's Doug Martin literally leaving a defender in the dust.
Poor Boise State, losing its two best players to a single draft. Quarterback Kellen Moore may not have the best NFL career, but that should not effect Doug Martin's future.
Martin plays like a charging rhinoceros. His 210 pounds are composed of bones, internal organs, muscle, muscle and more muscle. Many draw Ray Rice comparisons to the former Bronco and they are correct. The two have much of the same running style, and weigh nearly the same amount, with only an inch difference in height.
Adding another level of depth to the run game would add new dimensions to the overall depth of the offense.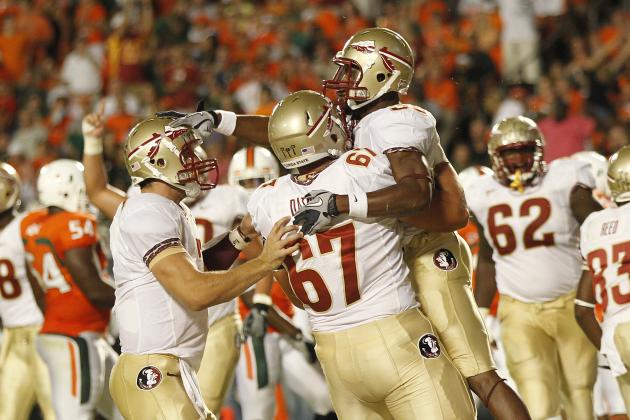 Joel Auerbach/Getty Images

Reach.
Yes, the Bucs should draft a right offensive tackle to replace the struggling Jeremy Trueblood, but by no means should they force a pick. The offensive line as a whole operated quite efficiently in 2011, and sometimes change isn't necessarily a good thing.
When Vontaze Burfict finds himself projected four spots later, Tampa Bay must draft him to cover a need and steal a potential first rounder. Burfict has character issues, but they stem from loving football too much and getting too intense in order to secure a win.
Drafting Burfict would complete the linebacker squad, which certainly can't hurt.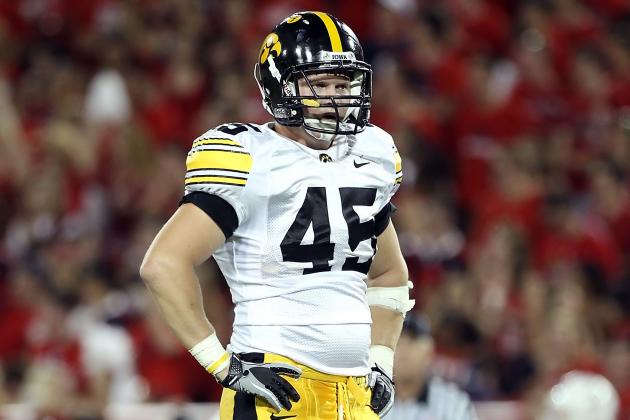 Christian Petersen/Getty Images

This I just don't understand.
Tyler Nielsen is a weak inside linebacker, used for a 3-4 defensive scheme. Greg Schiano runs a 4-3, in which he would have no use for Nielsen.
Instead of trying to convert a player into a system, why not pick up some more cornerbacks? Jamell Fleming has not been taken yet at this point, and has the tools to become a starter within a few years. Tommy Streeter, a tall wide receiver, would also prove to be a steal this late in the draft.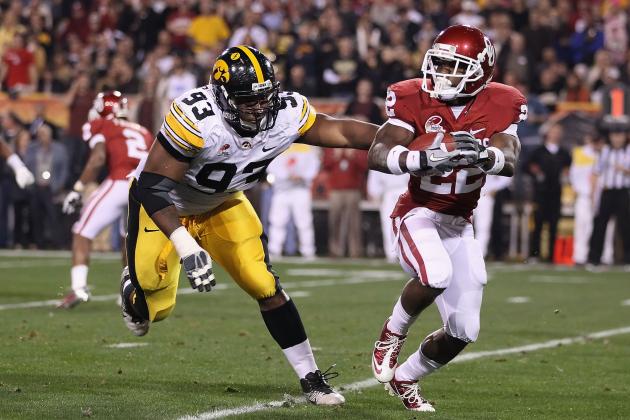 Christian Petersen/Getty Images

Seven sacks and 60 tackles within the span of 11 games is not too bad.
During the seventh round, teams try to draft whomever they feel can contribute, whether it's a need or a value pick.
Gerald McCoy played only six games in 2011 before an injury knocked him out for the rest of the season. The always lovable Albert Haynesworth was cut on February 15th. Former backup lineman Michael Bennet found himself a starter and filled in admirably, but the depth just isn't there.