PGA Tour: The 5 Biggest Underachievers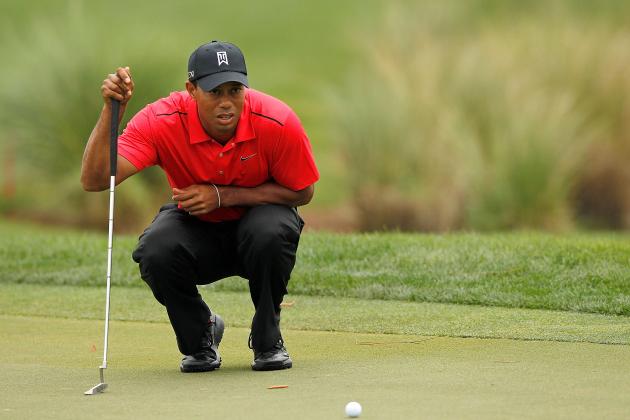 Mike Ehrmann/Getty Images

Rory McIlroy just overtook fellow Eurpoean Luke Donald as the number one ranked golfer in the world with his win at the 2012 Honda classic this past weekend.
McIlroy has already surpassed the expectations of many on how good he would be on tour. However, there are many golfers on tour who came on with high expectations, some even being dubbed "the next Tiger Woods," and have never met the expectations that were set for them.
Winning a major championship on the PGA Tour is one of the biggest determinants of success. Many golfers on tour who are considered underachievers have won Major Championships. With as big of a deal as winning majors in golf is, none of the golfers on this list will be winners of major championships.
Begin Slideshow

»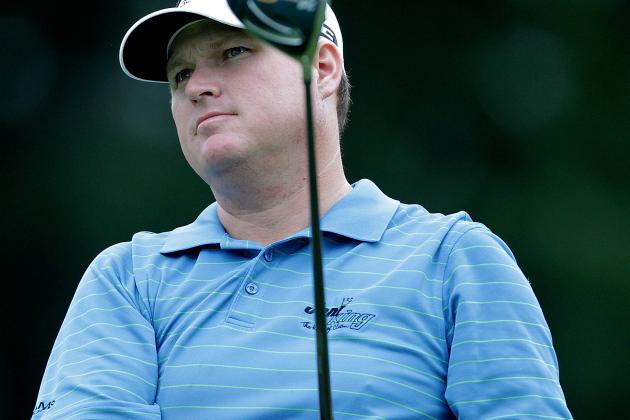 Jim Rogash/Getty Images

Chad Campbell came on tour on a blazing hot streak.
He dominated his way through the Hooters Tour, and then won the Tour Championship and Bay Hill in back-to-back years. Campbell was then picked as one of the up and coming players on tour, and one of the hot commodities.
However, seven years later, Campbell has only won two more PGA Tour tournaments. Both of them have been small tournaments with weak fields. Campbell also has not won in four years. A once promising player with big time potential has experienced a major fall off.
Campbell only finished 2011 with one top 10 finish.
Campbell's issue has been his inconsistent putting. He is straight off the tee, and hits a lot of greens in regulation. Campbell, who was on the Ryder Cup, hasn't been a bad player on tour, but he has not lived up to the potential he once exuded in his first two years.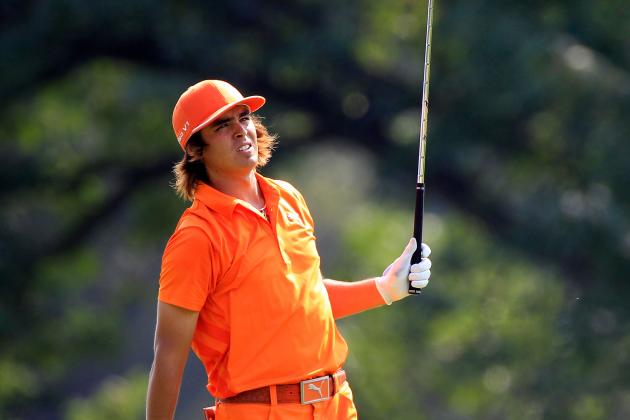 Sam Greenwood/Getty Images

Fowler, one of the most popular players on the PGA Tour, has been one of the most surprising underachievers. Many golf fans don't even realize Fowler has yet to win a single PGA Tour event. That's how popular he is. That is also how good he is.
Fowler proved to have the ability to be a clutch big-time player at the 2010 Ryder Cup, when he sank some big putts down the stretch to keep the American team in the tournament.
However, Fowler has yet to be able to put four consecutive great rounds together to win himself an individual tournament.
An Oklahoma State alum, Fowler had high expectations coming out of college and on to the tour. He's still young, and has room to grow, but Fowler has yet to reach the expectations many had set for him.
In his exuberant outfits, and his Golf Boy boy-band antics Fowler has put a lot of the attention on himself as one of the young faces of golf. He needs to start winning some tournaments if he is going to continue being a face of the sport.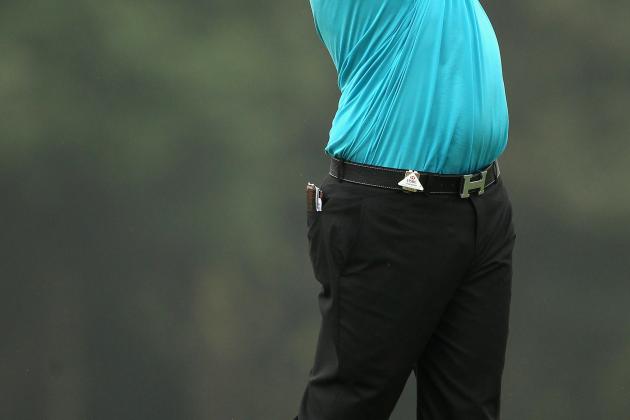 Andrew Redington/Getty Images

Bo Van Pelt is not the most recognizable name on the PGA Tour, so it may be hard to say he hasn't lived up to his expectations.
But when you see the numbers Van Pelt has put up in his career, it's hard to believe he only has two PGA Tour victories. One victory was in 2009 in Milwaukee during a British Open, when the best players on tour were playing in England.
Last year at the Masters, Van Pelt was in position to make a run at winning the whole thing. He was in position to take a share of the lead before bogeying hole 16. He was subsequently knocked out of contention.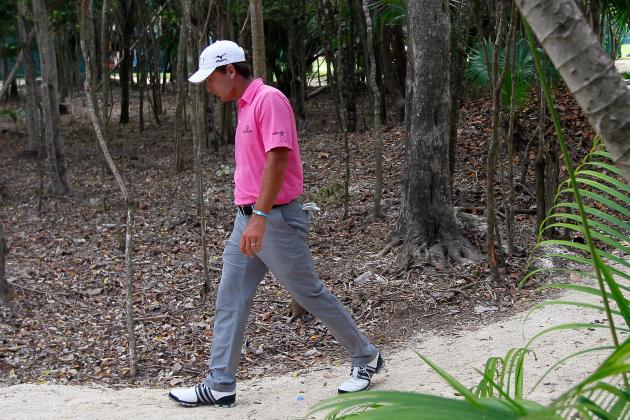 Kevin C. Cox/Getty Images

"Chucky Three Sticks" has made the long walk back to clubhouse in a winless effort many, many times in his once very promising career. Jack Nicklaus once touted the young Howell III as the next threat to Tiger Woods as the world's number one.
Howell III never got close to reaching such dominance. He has only posted two PGA Tour wins since he started on the tour in 1996. Howell III has gone through many agents, caddies and coaches in an effort to put it all together. But, it just hasn't happened for him. Like Fowler, Howell III is a Oklahoma State alum, and has all the golf pedigree he could need.
Howell III has put together some solid finishes in 2011 and the start of 2012.
In 2011, Howell competed in 30 tournaments and finished in the top-15 50 percent of the time. That's a very impressive number for anyone on tour. Howell could continue these impressive statistics as he starts to come into his prime as a golfer, but there has still been no sign of him being the real threat he was once believed to be.
Jamie Squire/Getty Images

Tiger Woods was once the most dominant athlete on the entire planet. He spent a record 281 consecutive weeks as the world's number one player in golf. Woods also had another streak of 264 consecutive weeks at world's number one.
The next closest player to Woods' record is Greg Norman. He was number one for 96 consecutive weeks.
However, since the BMW Championship in 2009, at the Arnold Palmer Invitational, Woods has only one PGA Tour win. That win was in an 18-man field.
Woods has been in contention for many tournament victories, but hasn't been able to shut the door like the "old" Tiger would have. Woods has finished with T-4 in the last two Masters tournaments, but late weekend lapses prevented him from winning the green jacket.
Before the knee surgery and the Tiger scandal, a typical year for Woods would rack up over $10 million in winnings. Since the win at the BMW, Tiger failed to eclipse the $1 million mark in 2011, and only barely earned more than that mark in 2010.
Woods has shown glimpses of possibly being back to his old self in the past, but his putter has consistently let him down when it matters most.
Amidst the swing change, the coach change, the caddy change and even the personality change since his accident, Woods has completely lost the dominance he once experienced. If he doesn't find that dominance again soon, the once inevitable toppling of Jack Nicklaus' record 18 majors will be in jeopardy.