NFL Rumors: What Has Us Rolling Our Eyes This Week?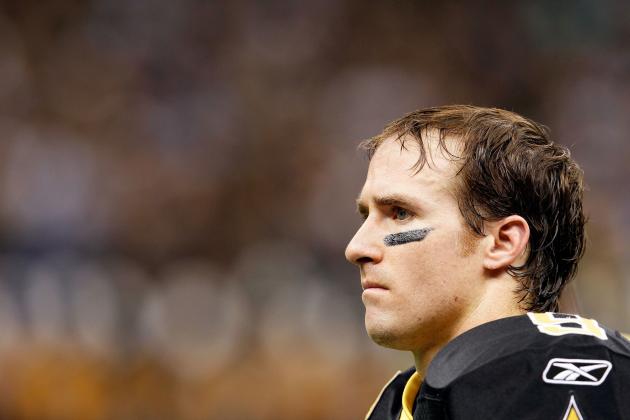 Kevin C. Cox/Getty Images

Bounties and apparent distance between Drew Brees and front office management have pushed the New Orleans Saints into the headlines amongst other rumors that have us ending texts or tweets with "SMH."
The Saints haven't been on the front page of NFL news since their Super Bowl title. The Indianapolis Colts have been hedging their Peyton Manning decision with happy-go-lucky comments.
The Cleveland Browns reportedly want to play hardball in a trade with the St. Louis Rams for the No. 2 pick, amongst several other NFL rumors this week that have us scratching our collective heads.
Begin Slideshow

»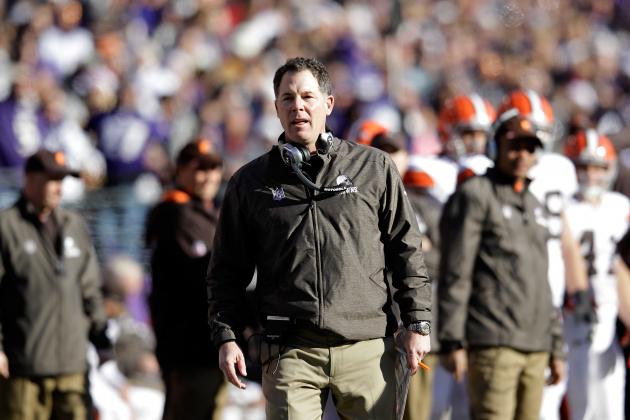 Rob Carr/Getty Images

Personally, I like what the Cleveland Browns have done over the last couple years. It may not be tangible as far as wins and losses, but Cleveland has decided to bolster their front office personnel for the long-term and build from the top down.
However, that may all be for not if they can't pull of a trade for the No. 2 pick in this year's NFL Draft. It's a franchise altering trade if they can pull it off.
Since coming back to the NFL, Cleveland hasn't done much competitively. They have the luxury of two first-round draft picks to make a move and change that.
This is why you make trades and stockpile draft picks—you use them as collateral to make a blockbuster deal for a potential superstar.
It's most likely positioning tactics to lower the value of the trade. However, according to Ohio.com, Shurmur spoke highly of Texas A&M's Ryan Tannehill, saying he was "equally impressive" to Robert Griffin III.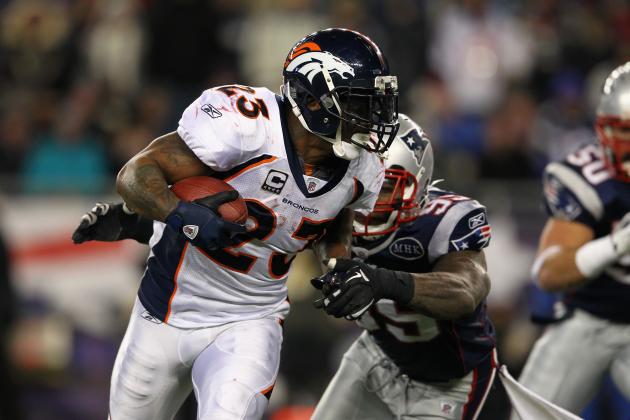 Al Bello/Getty Images

Willis McGahee must be affected by the high altitude in Denver.
Seriously, has he lost his mind?
According to the Denver Post, McGahee wants to have a competitive market rate in line with his fellow running back peers. After reaching the Pro Bowl in the first year of his $9.5 million contract, McGahee will be scheduled to make $2 million next season with no bonus options.
Currently the franchise tag for running back is valued at $7.7 million per season.
You can see McGahee's argument, but teams around the league are moving away from paying running backs blockbuster deals. That being said, it's a long shot for McGahee to bump up his $2 million salary for 2012 to anywhere even close to $7.7.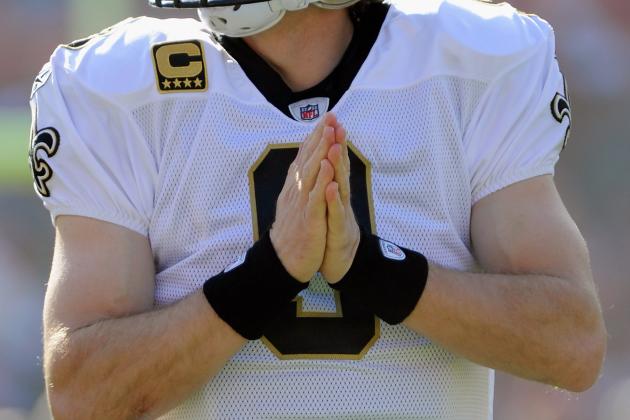 Thearon W. Henderson/Getty Images

In a weird chain of events, Drew Brees' prayers may have been answered this week with the discovery of the New Orleans Saints and their bounty system on defense.
I realize that may not make sense, but think about it. Until the news about the bounties, news out of 'Nawlins were that negotiations between Brees and the Saints weren't easy and there was a big difference in the numbers.
Saints GM Mickey Loomis went as far as trying to applaud the quarterback without putting him on the pedestal he's so clearly already occupying as an elite quarterback. According to Nola.com, Loomis claimed Brees was just "very good" and not much more than that.
That's like saying Bourbon Street is busy during Mardi Gras rather than utterly insane.
The good thing about all the bounties is that Brees now has even more leverage than before. New Orleans will try to redirect attention from the bounty scandal to something positive.
What better way than writing their record-breaking quarterback a big, fat check.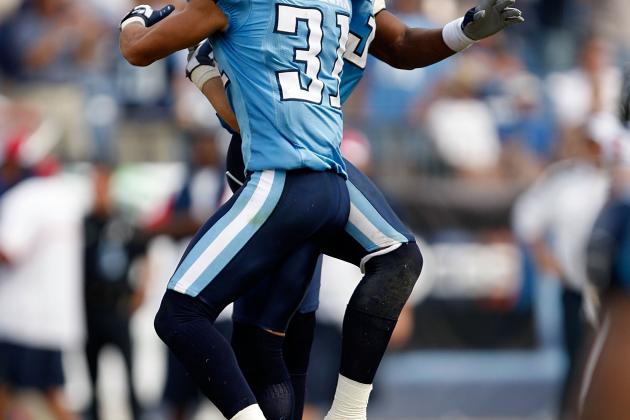 Streeter Lecka/Getty Images

Cortland Finnegan will most likely become a sought after free agent this offseason after the Tennessee Titans opted to utilize their franchise tag on safety Michael Griffin.
Griffin may not be a household name, but he's surely one of the better safeties in the league.
What's surprising is that the Titans decided to tag Griffin when they could have kept the veteran corner.
According to Tennessean.com, Finnigan desires a long-term deal but negotiations have yet to take place between the two sides. That's not a good sign for Finnegan's chances of staying in Tennessee.
Why the Titans wouldn't even try to negotiate Finnegan is a bit confusing and makes you wonder what has taken place behind the scenes in Nashville.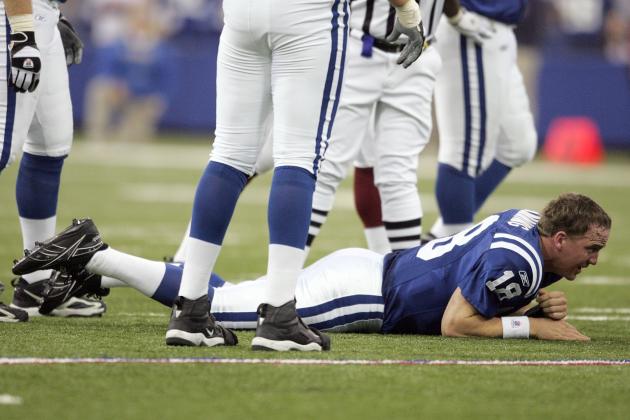 Andy Lyons/Getty Images

This whole New Orleans Saints bounty discovery had me rolling my eyes all weekend and forced me to turn off the television out of disgust. Not because of what happened but because of how the media has taken a naive stance on the issue.
Let's get something very clear.
Bounties are a part of the game. It's happened for a long time. It will continue to happen in the future. There's more than one team throughout the league that has an incentive program in place, and the media members who work the NFL circuit have all heard rumors that it takes place.
And if they haven't, then they're not trusted by people within the league.
This is just the first time someone has come out with vast and concrete evidence of a team that included monetary means to their bounties.
Naturally, Peyton Manning's neck injury has been the next rumor to follow suit with the Saints news. Just remember this: the media is all about sensationalism, and I'm not excluding myself from that.
Don't be fooled for a second and act like this is a shock to anyone who works within the NFL. All you have to do is read player's reactions.
If you can knock someone out of the game like a Peyton Manning, your chances of winning increase. To pay to hurt or injure someone is different than trying to break someone's neck.
No player would ever intentionally try to end a player's career with a cheap shot, but if a quarterback has a bad shoulder, you better believe that's where the defense will be targeting their hits.
It's just as much a part of the game as touchdown celebrations.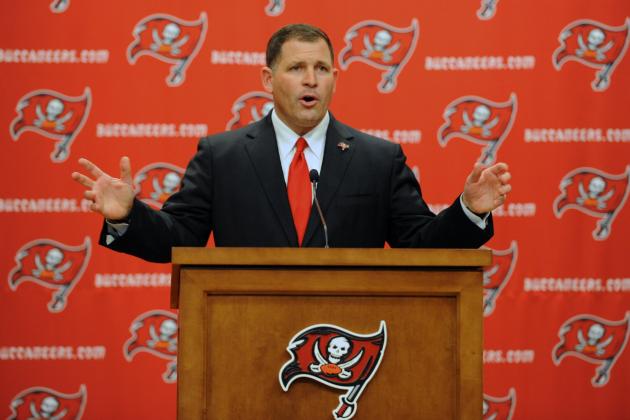 Al Messerschmidt/Getty Images

The Tampa Bay Buccaneers apparently wanted to do their best impression of the Philadelphia Eagles' 2011 offseason this spring. The Bucs had their eyes on all the players who have now been tagged.
According to Tampabay.com, the Bucs were hoping the likes of DeSean Jackson, Ray Rice or Cortland Finnegan.
The first two have officially been tagged, which means Tampa Bay still has a shot but would have to put up a pretty penny to lure them away. Plus, the team holding the tagged player has the right to match the offer.
Finnegan is still a possibility for Tampa Bay. However, you need something to lure free agents in, and a half empty stadium combined with a new coach doesn't exactly sound like a desired destination.
Tampa Bay's only shot is explaining to free agents that it's 70 degrees in December and not snowing.
Justin Sparks is an NFL Featured Columnist for Bleacher Report