Pac 12 Tournament 2012: Teams That Needs Deep Tourney Run to Make Big Dance
March 5, 2012

Jeff Gross/Getty Images
The Pac 12 has been in the midst of a slump this year, with only two teams currently in ESPN's Joe Lunardi's latest NCAA mock bracket. These teams must make a deep run in the Pac 12 conference tournament, or else they will be on the outside looking in when the tournament starts. 
Oregon Ducks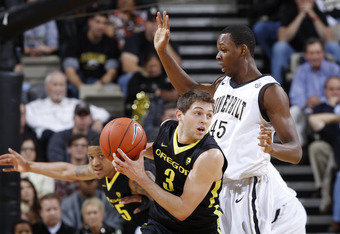 Joe Robbins/Getty Images
The Ducks come into the Pac 12 conference tournament as the No. 3 seed and the first team that is left on the outside of the NCAA tournament from their conference. However, they did post an impressive 13-5 Pac 12 record and a 22-8 overall record in 2011. But they cannot rest on only one win during the conference tournament. 
They will open with either the No. 6 seed Oregon St. or the No. 11 seed Washington St. Oregon destroyed Washington St. in both of their matchups, but barley survived their in-state rivals, splitting the season series 1-1. 
From there, they could work their way into the NCAA tournament by winning against California, who is currently in the field of 64. 
California Bears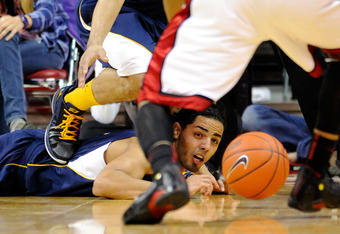 Ethan Miller/Getty Images
The Cal Bears are currently in Lunardi's mock bracket. However, they need to win at least one or two games to make sure their spot in the tournament field is secure. 
Their first game in the tournament will be against the winner of the No. 7 Utah vs. No. 10 Colorado matchup. Earlier in the season, Cal killed Utah in their two meetings, winning by a combined score of 141-91. However, Cal struggled against Colorado, splitting the season series 1-1, with Colorado blowing out Cal 70-57 on Feb. 26th.
If Cal can get past either Utah or Colorado, they should meet up in a game against Oregon. 
That game should determine the second team that the Pac 12 will send to the tournament. 
Arizona Wildcats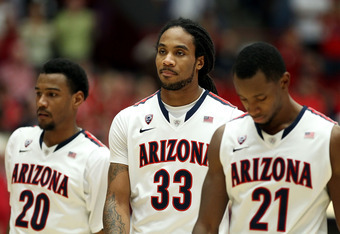 Christian Petersen/Getty Images
It's amazing that just last year, Arizona head coach Sean Miller had this Wildcats team in the Elite Eight. However, this year, they are on the bubble, needing to make the Pac 12 championship game to be considered for the field of 64. 
Arizona has played some of its best basketball in their last 10 games, winning seven of those 10. 
However, they have struggled against some of the better teams in the conference, posting a 1-3 record against the other top seeds in the Pac 12 tournament. 
In fact, they are 0-2 against the top-seeded Washington Huskies—a team that they have to beat in the semifinals if they want to have a shot at making the NCAA tournament. 
These three teams all have the talent to make a deep run in the Pac 12 tournament. However, they have to somehow find a way to string together three wins to make sure they secure their spot in the NCAA tournament.