NFL Free Agency Tracker: Ranking the 10 Most Talented Players Available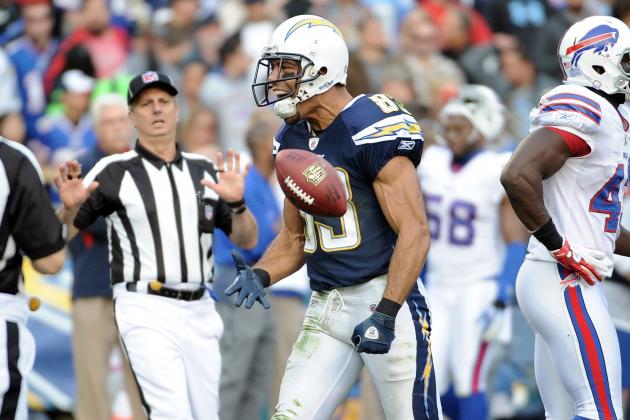 Harry How/Getty Images

As the deadline to use franchise tags approaches, some of the best free agent football players are coming off of the open market. Some players, such as Stevie Johnson, have already struck long-term deals to stay with their current team, while others have been franchised.
When free agency opens on March 13th, there will still be a lot of talented players who will strike gold once they allow multiple teams to fight for their services.
This slideshow ranks the best available free agents to hit the open market.
Begin Slideshow

»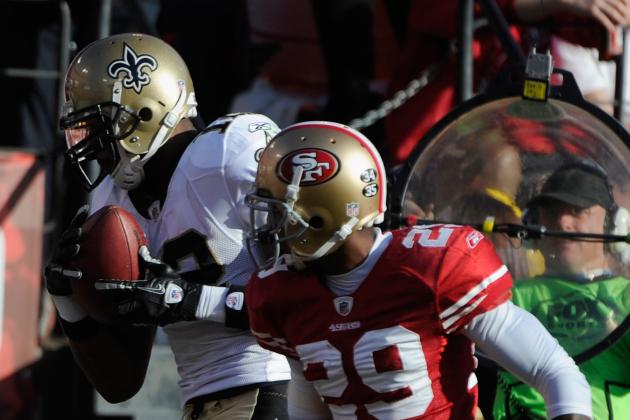 Thearon W. Henderson/Getty Images

The former seventh-round pick has made quite a name for himself in the NFL. Colston is not going to run circles around people with blazing speed, but he is an excellent route runner and has incredible hands, making him a great red-zone target.
Colston will cash in this spring coming off an 80-catch, 1143-yard season. The Saints already have to resign Carl Nicks and Drew Brees, and it is going to be difficult to retain all of their free agents.
Finding elite quarterbacks and guards is more difficult than finding playmakers on the outside, and the Saints already have several guys who can step into Colston's role, making him more expendable than Nicks and Brees.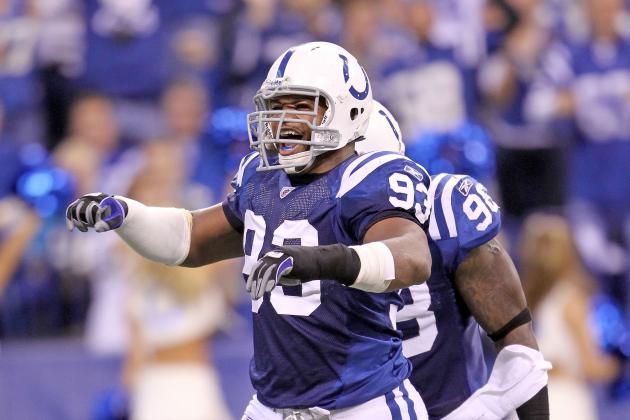 Andy Lyons/Getty Images

Mathis had one of his worst years as a pro in 2011, but a lot of that can be attributed to the general malaise that was the Colts' season in the wake of Peyton Manning's surgery. Mathis is at his best as a speed rusher, but since the Colts rarely had a lead, Mathis was not able to do what he does best.
The Colts want to keep Mathis, but at the right price. With a new coach/GM/quarterback, breaking the bank and using a ton of cap space on an aging defensive end makes little sense.
Also, Mathis has yet to prove that he can be the number one defensive end on a team. He has played opposite Dwight Freeney his entire career, which has resulted in more one-on-one matchups that have increased his productivity.
Still, Mathis has a lot pass rushing ability and is willing to play in a 3-4 defense. He'll draw a lot of interest this spring.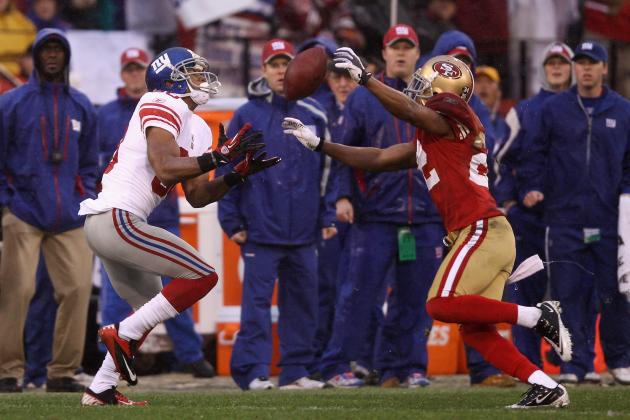 Ezra Shaw/Getty Images

Rogers was always a talented zone corner, but his inability to reel in interceptions led to a frustrating ending with the Redskins in 2010. He did not draw much interest on the open market, and was given a one-year deal to prove his worth.
Boy, did Rogers capitalize on his opportunity.
In 2011, Rogers was able to find a cure for the dropsies en route to picking off six passes. As a cover corner, he played at a Pro Bowl level. His performance was a big reason why the 49ers defense became one of the best units in the NFL after a season of mediocrity.
Teammate Dashon Goldson was given the franchise tag, which will allow Rogers to test the open market, where he will draw significant interest. The 49ers do not have a lot of cap room to work with, so whether or not he stays in the Bay Area may come down to how much he values playing for a coach like Jim Harbaugh.
Wesley Hitt/Getty Images

Cortland Finnegan is better known for his brawl with Andre Johnson, but he has quietly become one of the best corners in the leauge.
Finnegan is extremely physcial and is at his best in man coverage. As the league makes its subtle shift to more man coverage concepts, Finnegan's services will be in higher demand than in year's past.
For some reason, the Titans chose to not use their franchise tag on Finnegan, and have shown no interest in keeping him. It sure is an interesting strategy to let quality football players walk, but Finnegan will benefit from an open market competing for his services.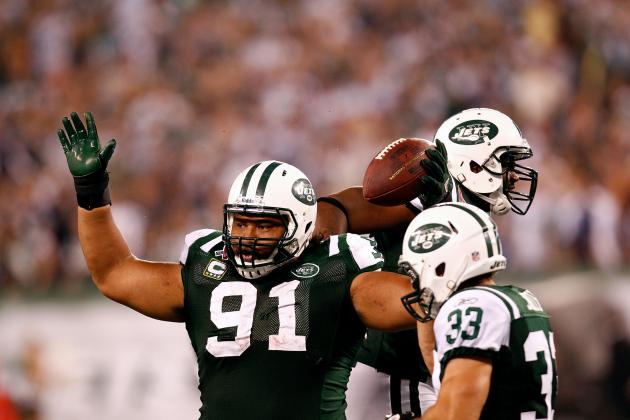 Jeff Zelevansky/Getty Images

He is not the pass rusher that someone like Haloti Ngata is, but Pouha has emerged as perhaps the best "pure" 3-4 nose tackle in the business. The Jets' scheme puts a lot of pressure on their front three, and Pouha's presence has been a big reason why the Jets have been so consistent over the past three years.
The Jets want to keep him, but at the right price. He's 33, and his production can only go down from here. They need to be careful to not overpay.
Should Pouha hit the market, he will be highly sought after by 3-4 teams looking to get better in the middle of their defense. He is coming off his best season with 55 tackles and a sack. More importantly, he consistently draws double teams and can get into the backfield, which is all you want from a 3-4 nose tackle.
Jamie Squire/Getty Images

Few players force safeties out of their backpedal as quickly as Mike Wallace does. The former third round pick has emerged as one of the most explosive receivers in football with his incredible speed, but he's slowly developing into a more complete receiver with each season of experience under his belt.
Wallace is a restricted free agent that was given a first round tender - in other words, if a team wants to sign Wallace, they will have to give the Steelers a first round pick for the right to sign him.
Unfortunately for the Steelers, Wallace is one of the few players worth the price. Rather than take a chance on a draft prospect, why not use the pick on a proven commodity that still has plenty of good football left?
If you told me that the receiver I picked in the first round of the draft would end up like Mike Wallace, I would be ecstatic.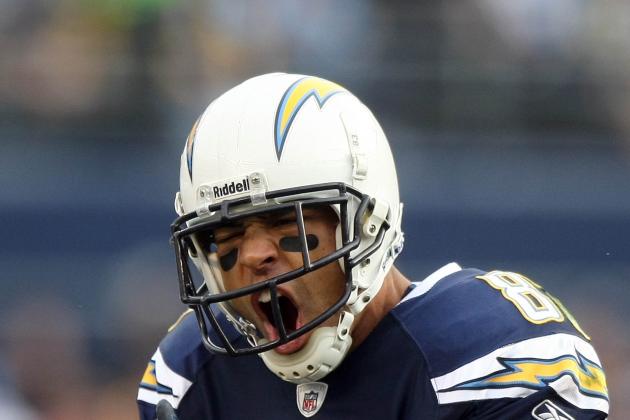 Donald Miralle/Getty Images

You would like to see a bit more consistency from such a talented player, but Jackson is still one of the best receivers in football, and in my opinion, the top wide receiver in this year's class of free agents.
For whatever reason, Chargers GM A.J. Smith decided to not give Jackson the franchise tag. It would have been a classic "A.J. Smith move" to tag a player after refusing to pay him despite a four month-long holdout in 2010, but instead Jackson will be able to cash in with any team he likes.
Any team looking for a downfield threat who can win size matchups (and with considerable cap room to spend) should have Vincent Jackson at the top of their list.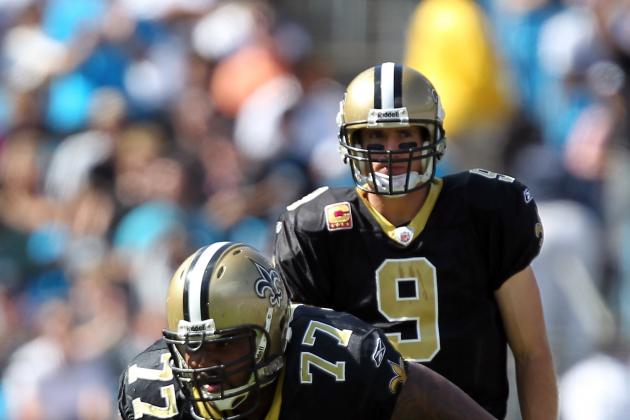 Streeter Lecka/Getty Images

Carl Nicks is regarded as one of the best guards in football - second only to his teammate, Jahri Evans. Nicks is looking to get a deal that is at least as lucrative as the one Evans got.
Now that Drew Brees was officially given the franchise tag, Nicks will be able to test the market, unless the Saints come out of nowhere to offer him the deal he is looking for.
However, because of the big contract they gave to Jahri Evans, it is unlikely that the Saints can keep both players on the same roster—especially while trying to extend Drew Brees.
Bottom line is, Nicks is an elite guard and will get an elite contract this spring. The real question is who is willing and able to give it to him.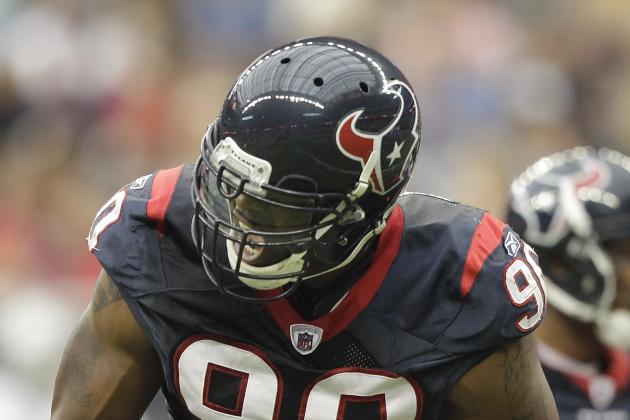 Bob Levey/Getty Images

Clearly the best defender on the market, the Texans are going to have a tough time affording a new deal for Williams. Players of his size and athleticism do not come along very often, and in today's pass-happy NFL, you need to find a freak of nature to bend and get to the quarterback.
On top of his terrific pass rushing ability, he proved his scheme diversity by playing as a stand up outside linebacker in a 3-4 defense last year under Wade Phillips, only increasing his market value.
Whoever is able to land Williams is getting a fine football player, but at a steep price—Williams is going to be the most expensive player on the market not named Peyton Manning.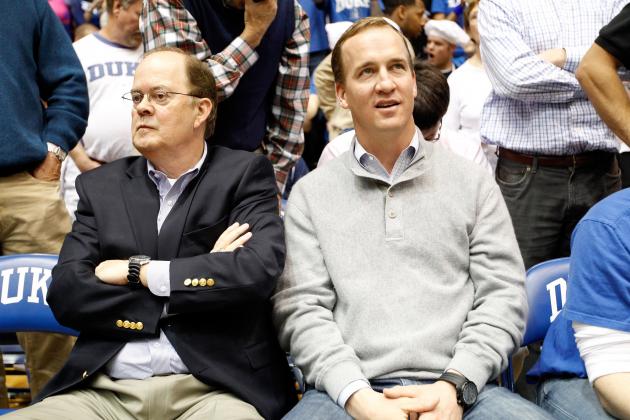 Streeter Lecka/Getty Images

Yes, I know he is not technically a free agent. But does anyone honestly think the Colts keep him after what Manning and Jim Irsay have been saying through the media?
It will be up to Manning where he plays in 2012. Teams like Miami, Washington, Arizona, and New York are rumored to have interest in the future Hall of Famer.
There are still a lot of questions pertaining to his health, but since this video surfaced this week, we know he can at least throw a football and has made substantial progress.
What we do know is that where Manning goes will change the landscape and balance of power in the NFL. Rarely does such a great player hit the open market, especially at the quarterback position.