Most Unlikely Turns of Fate in UFC History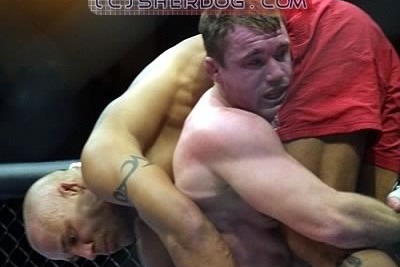 Sherdog
You're hurt. Dazed and confused, you stumble across the Octagon, unsure of your surroundings, unsure of who you are.
Then it happens.
Confidence restored for just a split-second, you throw the perfect punch that sends your opponent crashing to the canvas, giving you the most unlikely of victories.
This is the beauty of MMA: You're never safe, even when it looks like you're in total control. Anything can happen at any time.
Here is a slideshow dedicated to those mid-fight moments where the apparent loser turned into the definitive victor.
Begin Slideshow

»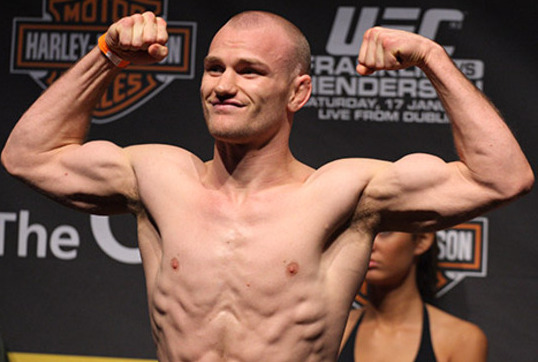 MMAweekly
This one just happened, and I still can't believe it. Thiago Alves was in total control of this fight and was on the verge of a TKO or, at worst, a unanimous decision win.
Then he shot a double-leg takedown on the Dane and found himself gasping for air as Kampmann sunk the guillotine choke deeper and deeper.
Facing a choice—tap out or pass out—Alves chose the former, and Kampmann emerged the unlikely winner thanks to his savvy submission game.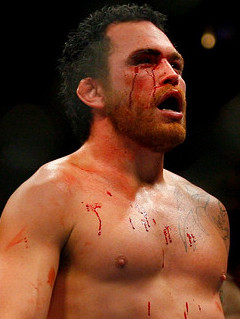 If there is one thing we know about Chris Leben, it is this: You better finish him, or else he will finish you. Leben has one of the best beards in the game, and just because he is hurt certainly does not mean he's out.
Terry Martin learned this the hard way. After rocking Leben with several hard shots and sending him into the fence, he engaged in a brawl to finish "The Crippler."
Bad call, Mr. Martin.
Leben nailed Martin with a left hook out of nowhere that knocked him silly, proving that you can never count out "The Crippler" as long as he's conscious.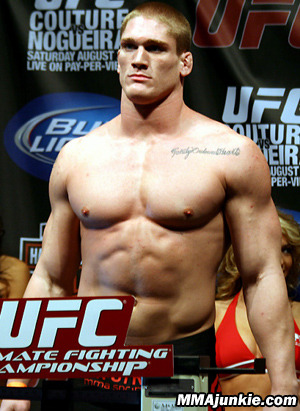 Now that Duffee's name has fallen off the MMA radar a bit, it's difficult to remember how ridiculous Russow's KO victory was at the time.
Let me break it down:
Duffee was coming off the fastest knockout in UFC history.
Russow was a chubby former cop.
Duffee was the "next big thing" in the UFC's heavyweight division and was gracing magazine covers with his impressive physique.
Russow was a chubby former cop.
Duffee was absolutely crushing Russow through two rounds and was cruising to victory.
Russow was a chubby former cop...with vicious knockout power.
With one punch, Russow sent Duffee and his career to the canvas. Neither has been the same since.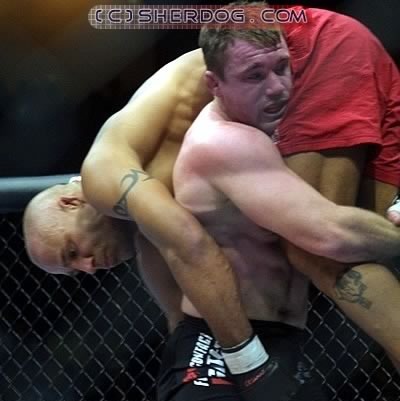 In a fight that Dana White has called his "favorite ever," longtime welterweight champion Matt Hughes looked like he was on a path to defeat against Frank Trigg, a man he had already beaten once in his career.
Trigg landed a low blow that went unnoticed by the referee. When Hughes protested, Trigg pounced on his injured opponent.
After landing several ferocious blows, Trigg tried to take Hughes' back and secure the fight-ending rear naked choke.
Hughes was then faced with a decision: tap out; or escape, carry Trigg across the Octagon, slam him, punch him and then choke him out.
Matt Hughes won the fight. You can decide which decision he made.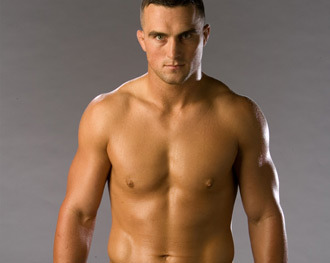 If this finish doesn't excite you, you need to check your pulse.
Sell cracked Smith with a huge left hook to the liver, and Smith backed away hunched over in pain.
Sensing the finish, Sell rushed in to finish Smith, forgetting that Smith's nickname is "Hands of Steel" for a reason.
Smith cracked Sell with a right hand from hell that knocked Sell out and gave himself the unlikely victory.
Even better, following the finish, Smith crumbled to the ground, still in obvious pain from the liver shot. That, my friends, is an incredible turn of events.
How do you top Sell vs. Smith?
You do the same thing, except rather than just being in pain, you fight from the brink of consciousness.
That is exactly what Cheick Kongo did. After absorbing some heavy, heavy blows from Pat Barry and finding himself on wobbly legs, Kongo landed a perfect straight right/uppercut hybrid that knocked Barry out cold.
Kongo was down (a few times, actually), but he was never out. That come-from-behind performance earned him the No. 2 spot on my list.
How can such an incredible twist of fate be No. 2 you ask? Because No. 1 is...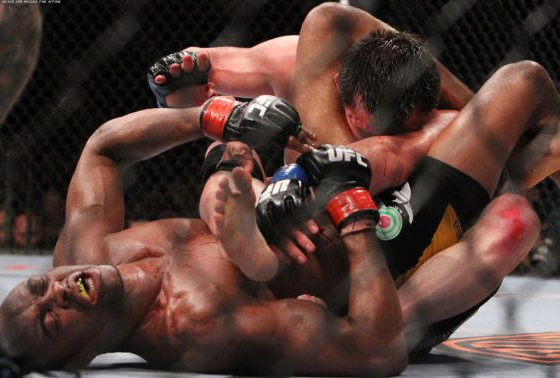 Anderson Silva's reign as middleweight champion and most dominant UFC fighter of all time was over.
Or so it seemed.
Sonnen, who had bettered Silva throughout the championship matchup with superior striking and an utterly dominant ground game, was about to shock the world.
In the fifth round of their fight, Sonnen was doing what he had done flawlessly to that point: He had top position on Silva and was raining short punches and elbows that the champ had no answer for.
Except for a triangle choke.
"The Spider" ensnared Sonnen in a web of limbs with nowhere to go, and the challenger had to tap with just under two minutes left in the fight.
Every great fighter needs a definitively great moment. I think Silva cemented his legacy at Sonnen's expense with this sensational turnaround.
Honorable Mentions:
Shonie Carter vs. Matt Serra
Brock Lesnar vs. Shane Carwin
Royce Gracie vs. Dan Severn
Paulo Thiago vs. Josh Koscheck
Frankie Edgar vs. Gray Maynard (pick one)
Tim Boetsch vs. Yushin Okami