Chelsea FC: Is Roman Abramovich to Blame for the Collapse?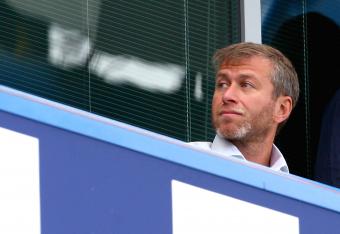 Phil Cole/Getty Images
Chelsea's 1-0 lost to West Brom Saturday was the end for manager Andre Villas-Boas, as owner Roman Abramovich sacked him the next morning, continuing a trend that has led to the club's collapse.
The loss was also just the latest installment in a chronology that dates back to the very first game of this season.
Fresh off the ever-revolving carousel of managers that have come through the club in the past decade came Andre Villas-Boas, a young upstart with a head on his shoulders that had him years beyond his age and a twinkle in his eye that made you feel safe.
He led Chelsea into the Britannia Stadium to face a tough, rugged Stoke side in his first competitive match. The game ended a dull 0-0 draw. The result was not exactly what he and the fans were looking for, but it was easy to justify—still adapting to tactics, figuring the new players out, shaking off the cob webs, etc. etc. etc.
Eight months later, Saturday's result in the midlands looks more like the norm than a fluke.
It is no secret that the Chelsea 2011-12 campaign is not going exactly according to plan. Those that wanted a continuation of last season were undone before the winter began. And those who knew the club would struggle while it rebuilt were slowly starting to come around to the idea that even in change, this is an unexpected fall from grace.
With the worst record ever in the Abramovich era, Chelsea is currently sitting three points back of red-hot Arsenal for the last crucial Champions League spot. They have been knocked out of the Carling Cup and are in real danger of exiting the Champions League.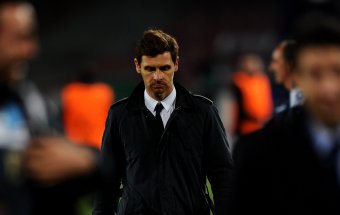 Mike Hewitt/Getty Images
Their only hope for silverware comes in the game's oldest, the FA Cup, where they need to do something only one team has done all season to stay alive—beat Birmingham at St. Andrew's.
Naturally, this kind of riff in expectations has sent fans scrambling to place the blame somewhere, which in turn has divided up the loyals into two camps: those that find Villas-Boas' tactics and approach to the game untenable, and those who believe that the old players are the reason for the poor results.
Both have valid points, but both also look foolish in their arguments.
The "old-timers" (as they seem to be called) appear to be nothing more than grumpy old curmudgeons who fear change like my grandfather fears the Internet.
The Villas-Boas supporters are like a naive little preteen girl who will go around smelling roses as the world burns down around her.
But who is right?
Sunday morning we had our answer, as Chelsea announced they would be sacking their seventh manager in the decade that Roman Abramovich has owned the club.
But this was no more an answer than it was simply a prevailing of a philosophy. The old-guard supporters would be wrong to stand up and claim victory, just as the opposing viewpoint would be equally wrong in suggesting Villas-Boas' continued tenure would solve any problems.
The issue is a 45-year-old Russian billionaire who sits perched high above the stadium like a hawk looking to take advantage of an injured animal. Owner Roman Abramovich is the reason for the Chelsea collapse.
I have seen Abramovich's name pop-up more and more in the wake of Villas-Boas' dismissal. Fans on message boards here and other sites seem to be fed up with his irrational and overtly reactionary approach to the sport.
He let Mourinho go because of a little incident, didn't do enough to keep Hiddink, got rid of Ancelotti for no apparent reason and topped it all off with this past "shocking" move on Sunday.
This most recent reaction was apparently done in response to his players' feelings toward the manager. Training-ground riffs and a locker-room split, much the same way the fans had been, "forced" Villas-Boas to get rid of what he believed would solve the problem quickest.
After that, he reportedly met with the players and angrily scolded their actions as the reason that Villas-Boas is gone.
And why would he not? Besides Torres, no single transfer had cost Abramovich more money, with whatever fees it will take to bring in a new manager only adding to the £28 million it took to bring Villas-Boas there in the first place.
However, I have the feeling the berating took on more the feel of a rich, spoiled teen brat being punished for crashing their BMW. They sit there, take it and roll their eyes, knowing that a Mercedes will be in the driveway the next morning.
Do you think Chelsea would be better with or without Abramovich?
And just as rash as he was to let Villas-Boas go, he was equally as rash to bring him in the first place. The one meeting point for all Chelsea fans was at the apparent lack of experience Villas-Boas showed in everything from player management to in-game tactics.
With only one flawless season in a subpar league, it was definitely an overzealous move for Abramovich to put it all in an unproven with a minute sample size prospect.
So we should all just ban together and get rid of Abramovich, right? Well, it's not that simple.
Even as I sit here and write this article, a bit of guilt pits my stomach, knowing that I am biting the hand that feeds me.
The reason we ever had Mourinho, Villas-Boas, Ancelotti, Lampard, Drogba, Mata, Cole or Torres is because of Abramovich. Three EPL titles, three FA Cups, a Champions League final and recognition as one of the world's premier clubs all is a testament to someone who had only a passing interest in the game, investing billions of their own money to make it great for the loyal, long-struggling fans.
The only reason we are in a place where we can complain about being fifth place in the Premier League is due to what Abramovich has built. The only reason we can be upset at Villas-Boas' departure is because Abramovich paid the money and took the gamble most wouldn't to bring him there.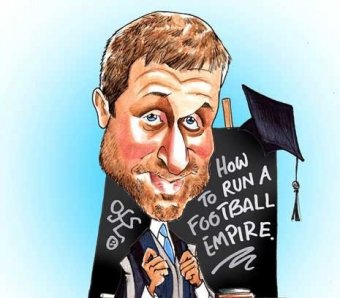 Our contemporary admonishment cannot ignore the past success. It makes us look no more reactionary than Abramovich himself.
I was presented with an interesting argument the other day when a reader suggested that "no one is above the club". But what is "the club"?
The romantic notion of the club suggests that there is something grander than what we see on the pitch. It is beyond the play of the players, the tactics of the manager, the dealings of the owner and the support of the fan. It is a culmination of them all working a symbiosis toward ethereality that is more faith-based than anything. It gives meaning to a meaningless thing such as sports.
However, an existentialist or realist would see a club as exactly what it is—players, coaches, owners and fans. The idea of "the club" is as simple as what those parts want and the strongest personality prevailing to claim superiority and guide the metaphorical train of thought.
So here we are, at yet another fork in the tracks, as Chelsea football club continues its journey as a team. Abramovich in the engine car powering along on the power of past success, only two years removed from a historic double and the prospect of potentially adding another FA Cup this year.
We as fans are following along, occasionally raising an alarm among ourselves in the passenger cars, as at times we seem unsure of our driver.
Is this the moment we make the bold move of unhooking ourselves? Or do we continue to trust a madman who has always managed to steer us right in the end?
Follow me on Twitter: @thecriterionman
This article is
What is the duplicate article?
Why is this article offensive?
Where is this article plagiarized from?
Why is this article poorly edited?

Chelsea: Like this team?