Chelsea: Roman Abramovich's 7 Biggest Decisions so Far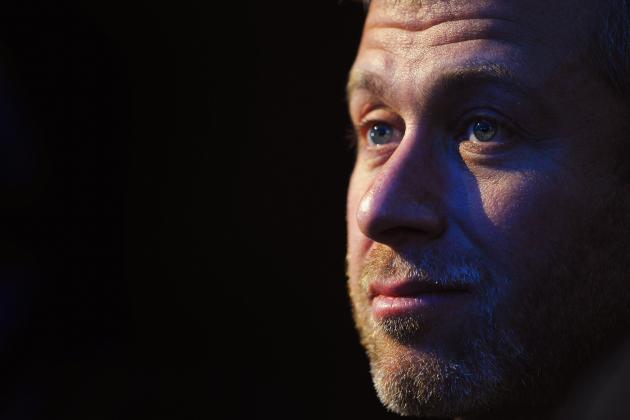 Laurence Griffiths/Getty Images

History repeated itself again on Sunday, and this time, it was not very comfortable to accept it.
Chelsea on Sunday sacked their worst performing manager in a decade, Andre Villas-Boas, their seventh manager during Abramovich's nine-year reign at Chelsea. The 34-year-old manager, selected personally by the owner, was brought in from Porto in a record-breaking transfer fee during last summer. Villas-Boas was expected to oversee the gradual transformation of the aging squad into a younger one.
The manager not only failed to perform that task, but also led to discontent within the squad with his brash and cold behaviour. Villas-Boas' tactics and lack of adaptability led Chelsea to their worst season in nearly a decade. The sacking was in the horizon after the Blues' latest string of poor results. The final nail in the coffin was Saturday's 1-0 loss to West Brom, which cast Chelsea further away from Champions League football next season.
The sacking of Villas-Boas shall not only deal the Blues a huge financial jolt in the age of financial fair play, but also throw their plans of achieving self-sufficiency further away. The sacking also meant Chelsea's owner, Roman Abramovich, faces a huge embarrassment. He had personally chosen the new manager to land him the elusive European glory, but firing Villas-Boas within nine months of hiring meant his acceptance of making another mistake.
It is not the first time that the Russian oligarch has made a mistake. His decision to sack Chelsea's most successful manager, Jose Mourinho, had cost him dearly, spending 50 million on Fernando Torres too proved a waste. Though the Chelsea faithful never doubt his intentions regarding Chelsea, with the latest sacking, some discontent might be expressed.
While Abramovich and his group of advisors chalk out whom to select as the next Chelsea manager, let us quick look into the Russian owner's seven biggest decisions at Chelsea since his takeover in 2003.
Begin Slideshow

»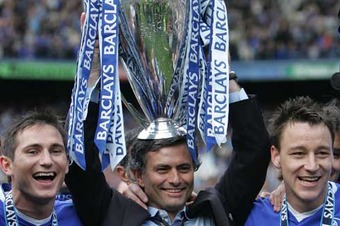 Claudio Ranieri was sacked after managing Chelsea for just one year in the Abramovich era.
Jose Mourinho, who had guided Porto to a treble the previous season, was brought in by the Russian to undertake the huge task of transforming the mid-table Blues into one of the biggest clubs in the planet. The outspoken Portuguese tactician, who self-named himself as the Special One, delivered more than expectations and not only transformed Chelsea into a domestic as well as European powerhouse of football, but also guided them to six trophies during his three-year reign (not to forget their first Premiership title in 50 years).
Abramovich's first decision was the his best of all-time and with Villas-Boas sacked, every Chelsea fan will be wanting him to repeat history again and make that decision again.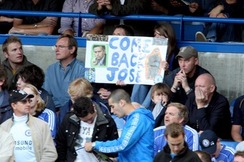 On 20th September, Chelsea announced on their official site "Chelsea Football Club and Jose Mourinho have agreed to part company today (Thursday) by mutual consent."
A decision that is rued not only by Roman Abramovich, but almost anyone related to Chelsea. The shock departure of the outspoken Chelsea manager was not surprising, but the event's quick occurrence took many off the step.
Ego clash between the owner and his manager was not at all a secretly kept affair. The Portuguese tactician had been at loggerheads with Abramovich ever since the decision to sign Andriy Shevchenko. The relationship bittered further when Avram Grant was appointed as Director of Football much against the wishes of Mourinho.
The departure was seen by Chelsea fans as a huge mistake, something Abramovich realised only too late. Since the departure of the Special One, the Blues owner has hired and fired almost half a dozen managers but none have been able to match the Portuguese manager's achievements.
Abramovich has a chance to correct his mistake and get redemption when the summer comes, and everyone shall be hoping that he takes that path to redemption.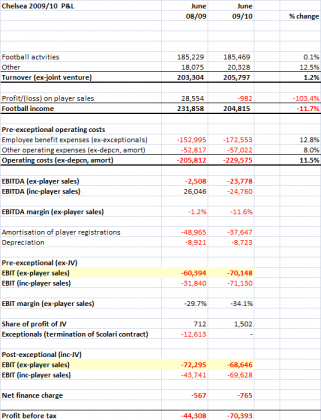 The Chelsea owner in 2009 effectively rendered the club debt-free after he converted all his interest-free loans into equity.
While his decision to convert more than £700m debt was seen by many as attempts to comply with financial regulations, it also underlined his long-term plans for the club. With rumours being heard of Abramovich's desire to sell Chelsea, the debt-to-equity conversion quashed all such speculations.
With almost zero debt, it meant more financial stability for the Blues while also clearing any cloud of a meltdown if the Russian ever plans to leave the club. While the likes of Manchester United, Manchester City or Barcelona still have to bear the burden of huge losses, the Blues are free of such tensions and can clearly work to achieve self-sufficiency.
The decision by Abramovich might be contentious and argued by many, but it still remains one of his better decisions and also goes onto underline his love for the club.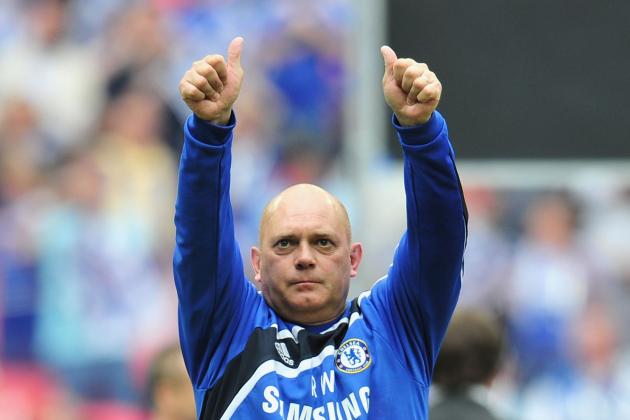 Clive Mason/Getty Images

Another shocking departure similar to the one endured by the Chelsea fans three years earlier was the sudden sacking of Chelsea legend Ray Wilkins.
The former Blues player and then assistant coach to Carlo Ancelotti was sacked unceremoniously by the club in a manner that not only stunned the fans, but the players alike. While there were numerous reports as to the reason for the sack, the one that seemed the most reliable was the one stating power show as the reason.
Then manager, Carlo Ancelotti, stated his ignorance about the sack of his assistant coach who was "deemed surplus" by Chelsea. The appointment of Michael Emenalo as the replacement for Ray Wilkins without manager Ancelotti having a say in the decisions proved the show of power theory as correct.
Wilkins had been vocal about the owner's obtrusive nature in the club's management, which was not taken lightly and resulted in his sacking. Emenalo was a known favourite of Abramovich, and the owner appointed Emenalo as Ancelotti's assistant to show his complete authority over the club's function.
The harsh treatment meted out to Wilkins, who was a crowd and players' favourite turned out to be the catalyst for trigerring Chelsea's sudden dip in performance, which finally led them lose out on the Premier League race as well as the sacking of Ancelotti.
Abramovich might have happy having been able to show his power, but it was nonetheless a wrong decision, which left Chelsea poorer both financially as well as laurel-wise.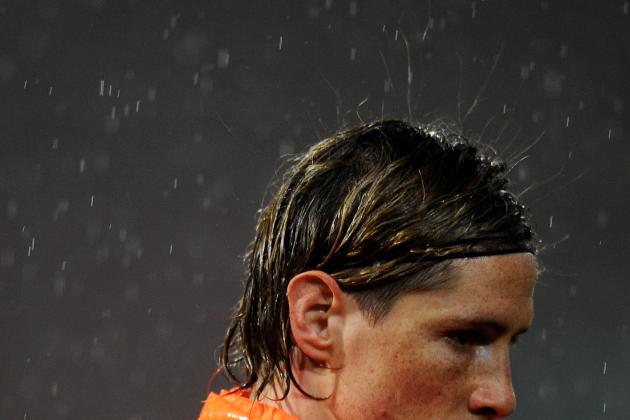 Mike Hewitt/Getty Images

Chelsea's biggest transfer failure in history and no one more to blame than their owner Roman Abramovich's desire to see his favourite player in Chelsea jersey.
It is a known fact that Fernando Torres' arrival at Stamford Bridge in a British record transfer fee was not a managerial decision taken by then-manager Carlo Ancelotti. It was, rather, Abramovich's decision which was thrusted over Ancelotti. The 50 million paid for acquiring the services of El Nino was seen as a rather risky deal, as the Spaniard had failed to replicate his successes from earlier seasons. But nonetheless, Chelsea bought him to partner Didier Drogba upfront and fire the Blues back to their glory days.
What happened next everyone knows. The ex-Liverpool man has managed to score a mere five goals for Chelsea during his one-year stay at Chelsea, playing nearly 50 games. Torres has been Chelsea's most expensive flop, and without his acquisition, would have been richer by a lot more money. Though some may argue that Torres is looking impressive of late, they cannot deny that he is not playing like a 50 million player, and the only thing he is doing at Chelsea is increasing the wage bill.
Abramovich is the only man to blame for Torres' arrival, and this decision undoubtedly ranks just below his decision to sack Mourinho in his worst decisions list.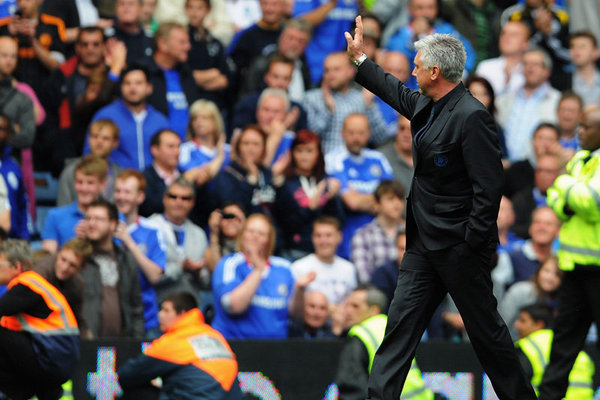 The Italian was perhaps the only of the numerous managers who seemed able enough to match upto the Special One's achievements at Chelsea.
After guiding the Blues to their first double (the EPL and FA Cup) in history, the former AC Milan manager was given a rather harsh treatment. Ancelotti had looked confident and in control of the squad on his way to guiding Chelsea to the Premier League title in his first year at the helm. The players and fans too seemingly loved and respected him. He was expected to help Chelsea evolve to the next generation in the coming years,
But soon after, he was unexpectedly sacked, having failed to win a trophy the next season. Having started the 2010-11 season in style, Chelsea dramatically collapsed during the winter months, losing out from all competitions. The barren season triggered Abramovich's itchy finger, and the "double-winning" manager was unceremoniously sacked from his job soon after the match against Everton.
This decision by the Blues owner was hugely unacceptable to the Chelsea fans who believed that Ancelotti could be their man to take the club forward. Abramovich again faltered in his decision, which led to Chelsea registering their worst season in over a decade in this edition of the Premier League.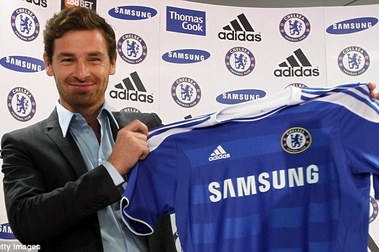 Roman Abramovich's decision to sack the successful Carlo Ancelotti after a "double win" in the earlier season was severely criticised by the football world, Chelsea fans included.
Roman Abramovich personally got involved to select Ancelotti's successor and got impressed with then Porto manager Andre Villas-Boas. The 34-year-old had already gained fame for his hugely successful debut with the Portuguese club. Abramovich wielded his unlimited wealth yet again to bring the highly-rated manager from Porto.
Villas-Boas arrived at Stamford Bridge in a world record transfer fee to take charge of an aging Chelsea squad. While he was primarily expected to help Chelsea win the elusive European glory, he was also charged to bring down the average age of the squad and infuse youth into an ageing system. Though Abramovich seemed the 34-year-old able enough to deliver, the skeptics were doubtful of Villas-Boas's ability to manage a team of Chelsea's stature given his lack of experience.
Villas-Boas showed a signal of intent by signing Juan Mata, Oriol Romeu and Raul Meireles in an effort to infuse youth in the squad. But soon enough, his plans began to fail, as his erratic decisions and flawed team selections cost Chelsea valuable points.
Villas-Boas also seemingly failed to gain the respect of several players by his cold attitude and his strict methods. His odd antics and stubborn nature failed to make him a crowd favourite, unlike his predecessor. Villas-Boas was already looking a misfit at Stamford Bridge just three months in his reign.
Still, there was hope of the manager mending his methods to help Chelsea recover and keep up their race for the Premier League title, but with each passing week, it seemed a distant dream. The last few weeks in Villas-Boas' reign were the worst, as his behaviour led to open confrontations with several senior players.
The resignation was not surprising; rather, the lateness in making the decision was, as Chelsea looked a broken squad under Villas-Boas. The skeptics were proven right in their doubting the Portuguese's ability, and once again, Abramovich made a poor decision that cost him nearly 40 mililon pouunds, as well as embarrassment. His decision to sack Villas-Boas rather than watch him wreck havoc at Stamford Bridge was a better one, though.