Bundesliga: Why Dortmund Are Unstoppable and Other Lessons from This Weekend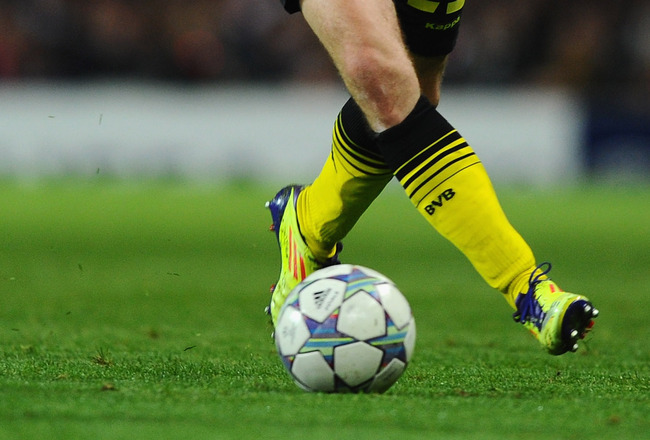 This weekend's Bundesliga action gave some hints about what we can expect over the rest of the season
Mike Hewitt/Getty Images
This weekend, the Bundesliga saw some great games.
There are still 10 matches left to go, but the table is starting to take shape.
Borussia Dortmund are in dominant form, Schalke and Bayern Munich continue to slip up, and Hertha Berlin and Kaiserslautern are woefully underperforming.
Which teams will be involved in the championship, European qualification and relegation battles come May is becoming clearer than ever.
Here we take a look at last weekend's action, and what we can learn from the ups and downs of this fascinating league.
Borussia Dortmund Have What It Takes to Go All the Way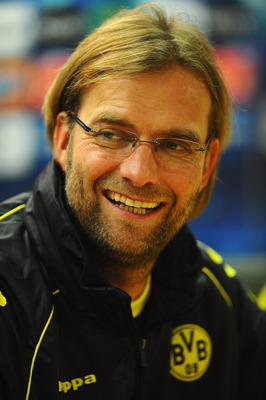 Jürgen Klopp has forged his squad into serious title contenders
Mike Hewitt/Getty Images
Having won all seven of their games since the winter break, Jürgen Klopp's Borussia Dortmund continue to go from strength to strength.
They have now in fact won a club record eight games in a row, and not lost since a 2-1 defeat away to Hannover 96 back in September.
That this record breaking winning streak has coincided with an injury to star player Mario Götze is just further proof of the winning mentality that Klopp has instilled in his side.
Jakub Blaszczykowski has made the step up since Götze's injury, having scored three goals in the last seven games, and leading the team with seven assists.
With every part of this well—oiled Dortmund machine working so well, it would seem that BVB will be hanging on to title of "Deutscher Meister" for another year come May.
A Change Can Do You Good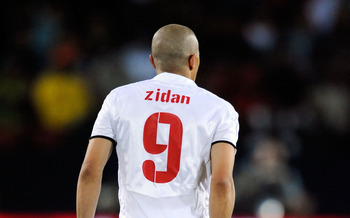 Mainz will be hoping Zidan can continue his current form
Kevork Djansezian/Getty Images
A victim of Borussia Dortmund's success, Mohamed Zidan chose to move back to Mainz 05 during the January transfer window in search of regular playing time.
Having only played two games this season due to the impressive form of Robert Lewandowski in Dortmund's lone striker set up, Zidan made the switch to Mainz and has since found himself in a rich vein of form, scoring five goals in five games.
Zidan might have been excused for enjoying scoring his side's only goal against his former employers on Saturday, but the lack of celebration showed that he still has respect for his former teammates and coach.
Elsewhere, Stuttgart might be wondering what they have lost as former striker Pavel Pogrebnyak showed his worth to new club Fulham yet again this weekend.
The Russian has now netted five goals in his first three games for the West London side since his January switch.
Bayern Are in Trouble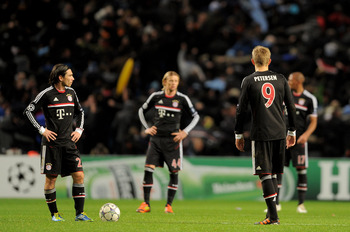 Bayern's 2012 form has been poor
Michael Regan/Getty Images
Having won 12 of their first 17 games before the Christmas break, Bayern Munich were sitting pretty atop the Bundesliga, scoring eight more goals than Dortmund along the way.
Fast forward to last weekend, and Bayern have won only three games since Christmas and are now sitting in second place, seven points behind Dortmund.
This isn't, of course, disastrous. It is still almost certain that Bayern Munich will be playing Champions League football next season.
But to have thrown away their lead, and to be experiencing such a drop in form just as Dortmund are finding theirs does not bode well for a club that should, on paper at least, be doing much better than they currently are.
They also need to turn around a surprise 1-0 loss to Swiss side Basel in next week's Champions League second leg to avoid further embarrassment.
Whilst you can never write off Bayern, they will need to find their winning ways again soon, or they can say goodbye to the Bundesliga title for another year.
When Stuttgart Win, They Win Big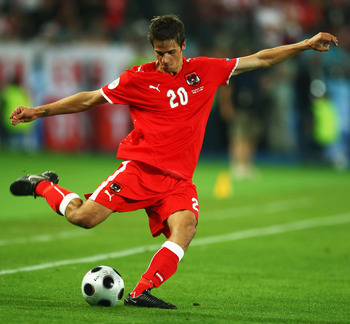 Austria international Harnik has been on fire for Stuttgart in recent weeks
Richard Heathcote/Getty Images
It is fair to say that over the course of this season, Stuttgart haven't really set the world on fire.
But they have managed to win three of their last four games, and win them in some style.
Last weekend they comfortably beat Hannover 4-0 away from home.
This followed a 4-1 win against Freiburg the week before and a 5-0 thrashing of Hertha Berlin before that.
Austrian striker Martin Harnik will be especially pleased with his contribution, having scored six in these last three wins, taking his tally to an impressive 14 for the season.
As this season comes to a close, there will no doubt be even more exciting moments, poor showings, great goals and more twists and turns than you can shake a stick at.
Keep watching, you won't be disappointed.
Keep Reading