March Madness 2012: 15 Greatest Stars in NCAA Tournament History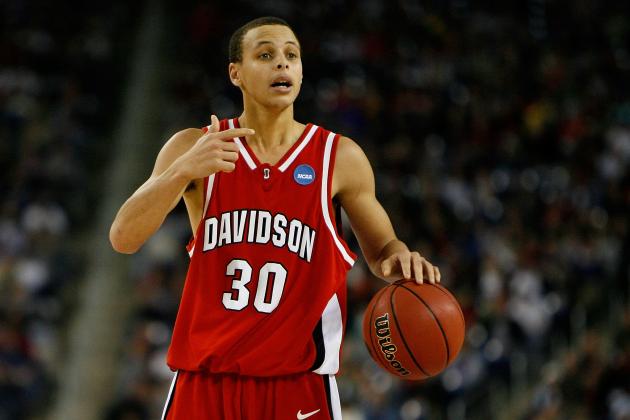 Gregory Shamus/Getty Images

The 2012 NCAA Tournament figures to feature plenty of great individual performances, especially given that many draft experts consider this a great draft class with tremendous depth and some guys with amazing NBA potential at the top.
To prepare for what we expect, let's take a look back to past NCAA Tournaments and the tremendous performances we've seen March after March.
Begin Slideshow

»
Few players carved out a niche from mostly one play. Bryce Drew will forever be remembered for this shot.
From it, Drew ended up the 16th overall selection in the 1998 NBA Draft of the Houston Rockets. Bryce turned that into a nice seven-year professional career, ending with Valencia BC in 2004 before returning home to Valparaiso as an assistant under his father, Homer.
In case you don't know he is now the Valparaiso head coach and this season nearly led them back to the NCAA Tournament for the first time since 2004. The team lost to the the Detroit Titans to advance to this year's Horizon League Tournament Final.
But for Bryce Drew, he will forever be known "The Shot". Many forget he and the team went on to defeat Florida State in the team's next game to advance to the Sweet Sixteen before losing to another upstart, Rhode Island.
Against the Seminoles, Drew again went off for 22 points. He was the reason Valparaiso went to its first ever Sweet Sixteen. If this year's version had been able match the '98 team and its magic we may just have had to declare Bryce Drew as Mr. March Madness.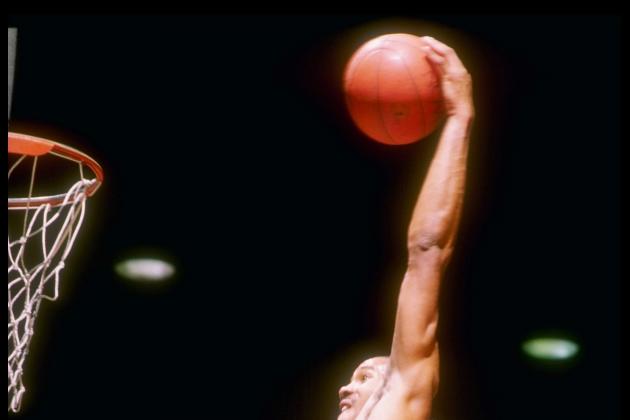 Mike Powell/Getty Images

Without Hank Gathers, almost single-handedly carried the LMU squad to the Elite Eight before losing to Jerry Tarkanian's Runnin' Rebels juggernaut.
[Continue on after more research]
Movements have great leaders. Butler's incredible rise to the top of the college basketball world in 2009 wasn't sheer luck or coincidence. The Bulldogs actually had remarkable substance.
Much credit should be given to head coach Brad Stevens, much more than role players in Matt Howard and Shelvin Mack and the team's actual role players.
But undoubtedly, the 2009 version of the Butler team will be remembered as the tournament Gordon Hayward took over. Numbers, though great, don't quite do justice to what Hayward did for that Butler team. He averaged 15.8 points and 7 rebounds per game in the tournament.
More remarkably he took every key shot and made most of them all the way 'til the very end.
Mostly he embodied everything the Butler Bulldogs were about--tough, intelligent and much more skilled than you would ever give them credit for being.
Most of all Hayward and the Bulldogs were winners. Sure they came up two points short to Duke in that title game, but interestingly the instance most people remember from that game was the shot Hayward almost hit to defeat Duke.
And no one blames him for not making it. They remember him as a tremendous player with tons of heart.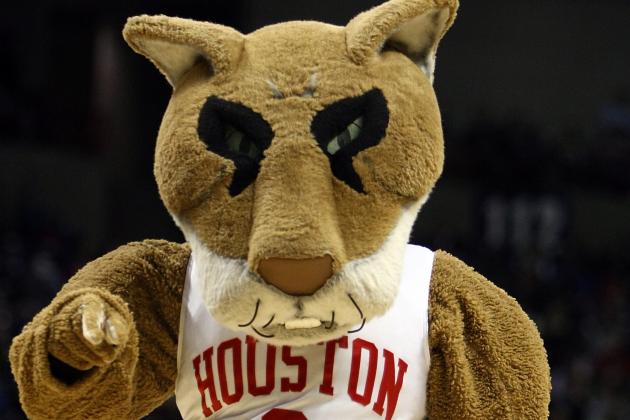 Jonathan Ferrey/Getty Images

Elvin Hayes (Houston) had 167 points in five games, despite scoring only 10 versus UCLA in the national semifinal. Had 49 points and 27 boards against Loyola of Chicago in the first round of the 1968 tournament.
Hayes' performance unfortunately came before major media and television gave much though to the tournament. Only as UCLA continued to dominate year in and year out did the NCAA Tournament gain credibility and fan interest.
Thus Hayes cannot be placed any higher than No. 11 on this list.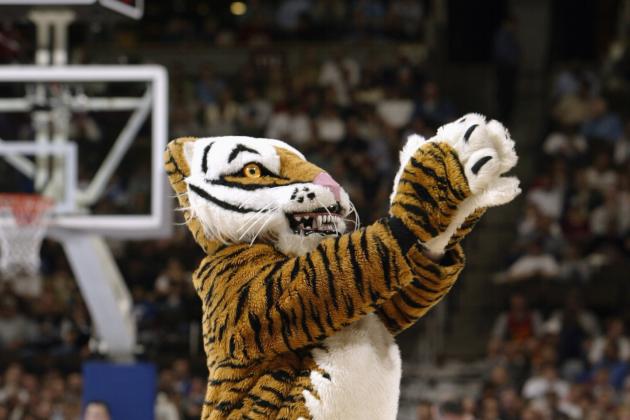 Brian Bahr/Getty Images
Bill Bradley had to seem a lot more fierce to the competition than this Princeton Tiger mascot.
Bill Bradley scored 58 points in the national semifinal against Wichita State in 1965, including a record 39 in the second half. Bradley put the Tigers on the basketball map with an electrifying tournament performance.
Like most of the men on this list, his performance in that tournament catapulted him to bigger and better things after the fact.
This is no indictment on Bradley being only No. 10; only an indication that one game isn't enough to place a player too high in the rankings.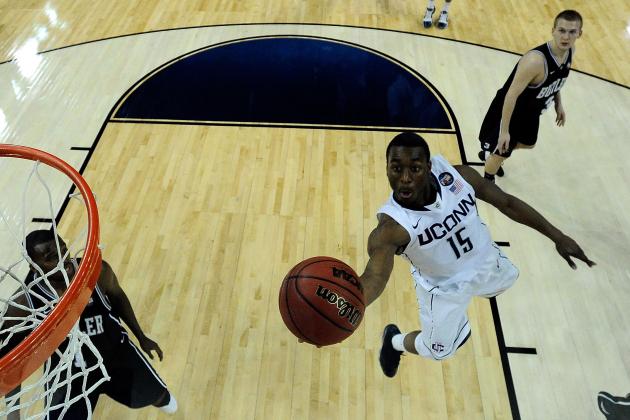 Pool/Getty Images

In the 2010-11 college basketball season two players captivated the minds of fans—Jimmer Fredette and Kemba Walker. The two were in constant battle for attention and the national player of the year award. Ultimately Fredette took home the majority of those awards.
But Walker received the greatest hardware any collegiate player could hope for—the national championship trophy, and the Most Outstanding Player award. For Walker the spectacular play began in Maui around Thanksgiving 2010 and continued all the way through the season perhaps culminating in one of the finest Big East Tournament performances ever authored by one individual.
After leading the young Huskies to a five-wins-in-five-days sweep of the Big East's big boys, Walker continued right where he left off against the Bucknell Bison—a team yours truly and many others picked to knock off the Huskies. He finished the opening night of the tournament with his best overall performance—pouring in 18 points while complementing his teammates by dishing out 12 assists and also grabbing eight rebounds.
In the round two victory over Big East rival Cincinnati, Walker exploded for 33 points and somehow found time to nab six rebounds and drop five dimes.
In the Sweet 16 he tore my heart out (I'm a San Diego State grad) as he picked apart a great Aztecs defense for 36 points. In the Elite Eight, he regressed back to human form but still put in 20 points while grabbing four rebounds and handing out seven assists.
His overall numbers were least impressive in the Final Four, yet Walker was still the star as he rallied his squad against Kentucky with 18 points, six rebounds and seven assists. He finished his college career with a poor shooting performance against Butler, but still dropped in 16 points and grabbed a postseason high nine rebounds.
But just like any of the players on this list, Walker's tournament star was not defined numbers. It was the flare, the smile, the moves and the charisma that will have us remembering Walker's tournament performance for many years to come.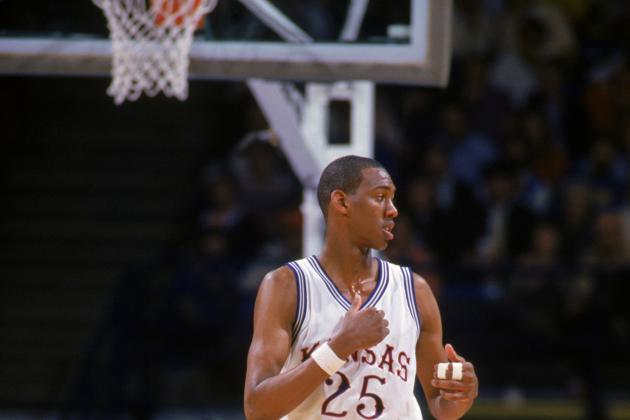 Getty Images/Getty Images

As the nation's player of the year and a two-time All American, Danny Manning was beyond well known. But in the NCAA Final in 1988 against Oklahoma, Manning had the game of his life.
With 31 points, 18 rebounds, 5 steals and 2 blocked shots Kansas ran away with the '88 title despite a lackluster regular season performance. Not only did Manning go on to become the No. 1 overall pick of the Clippers, his head coach Larry Brown became the go-to guy for turning around a program or franchise.
Much or all of that could be attested to Manning and his amazing performance in that final game.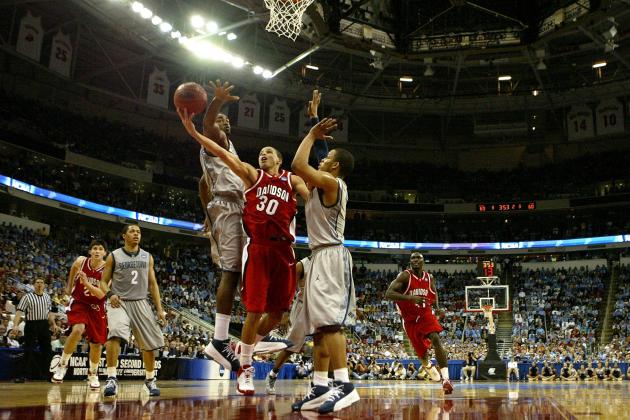 Streeter Lecka/Getty Images

Stephen Curry wasn't only a tournament star for Davidson. People knew who he was before he became the talk of college basketball in the early spring of 2008.
In the 2007 campaign Curry averaged 21 points per game. In 2008, he bumped it up to 25 a game.
Then in the tournament he erupted. In the Wildcats' first contest against former tournament upstart Gonzaga, Curry torched the Zags for 40 points, including hitting on 8 of 10 three-pointers.
For an encore, Curry hit the Georgetown Hoyas pretty hard with 30 points, doing much of his damage from the free throw line.
After a week to prepare most basketball experts would have thought Bo Ryan and Wisconsin would have had a sufficient plan to stop Mr. Curry. Think again, as the son of Dell Curry again fired the ball in the basket at a 50 percent clip and 33 points. Curry had a cult-like following only recently matched by Tim Tebow and Jeremy Lin.
Curry and the Wildcats were unable to get past Kansas in the Elite Eight but Stephen was still able to muster 25 points against one of the finest teams in the land. His 128 points in four games is among the greatest totals in NCAA history. And the math shows that is an average of 32 points per game.
Rarely does anyone light up the scoreboard the way Curry did in the NCAA Tournament in 2008. It was almost too good to be true.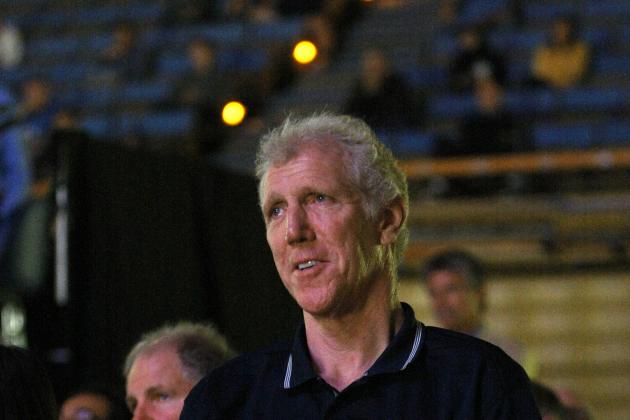 Pool/Getty Images

See the 44 points on 21-for-22 shooting in championship game versus Memphis State. Those statistics speak for themselves.
Walton was mostly overshadowed, perturbed at his coach for all the rules, or simply trying to live up to the legacy of his predecessor Lew Alcindor throughout his Bruin career.
Yet, Walton had one of the finest collegiate careers in memory and one of the finest tournament performances as well. No player has ever been more clutch and efficient than Walton's performance against Memphis State.
Because of that efficiency and consistency Walton grades out highly on this list (and because I'm a huge admirer of UCLA basketball).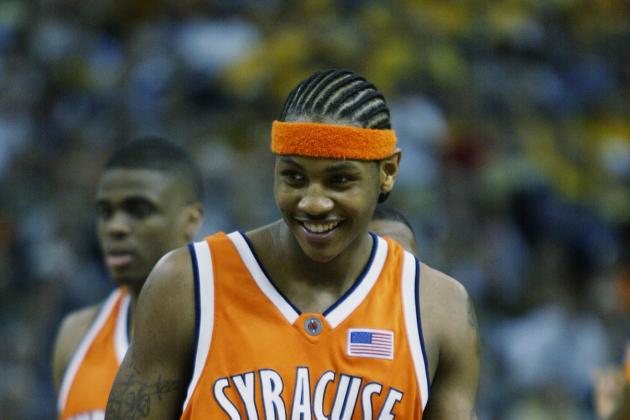 Craig Jones/Getty Images

Carmelo Anthony only stayed one season at Syracuse. But that one season may have been the most memorable season any college player has had in the past 15 years. Kentucky's Anthony Davis this season is the first freshman to come anywhere close to what Anthony did in one season with the Orange.
For the season, 'Melo averaged 22 points and 10 rebounds. Those numbers only got better come tournament time though as he averaged 20 points and 10 rebounds against the best of the best in college basketball, on its ultimate stage.
In the Final Four, Anthony poured in 33 points against Texas. Two nights later, he cooled down slightly with 20 points. But he also grabbed 10 rebounds and dished out 7 assists to help Syracuse capture its first ever NCAA Basketball Championship over Kansas.
But what I remember about that young freshman more than anything is the smile. 'Melo wasn't the same guy we think of now. He was just some goofy freshman who was too young and naive to know how good he was.
Most incredibly he was the primary reason Syracuse won the 2003 title, and was awarded with the Tournament's Most Outstanding Player Award.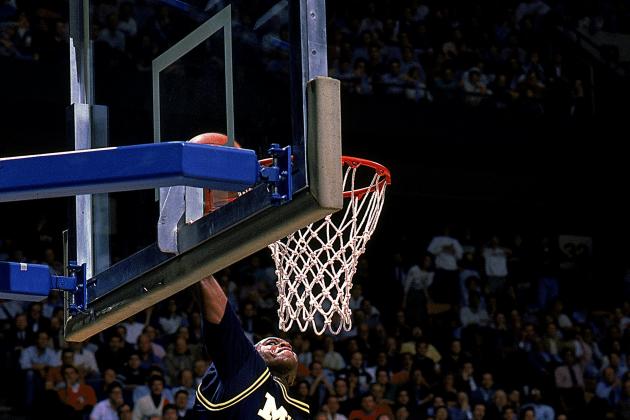 Getty Images/Getty Images

With a record 184 points scored in six games, Glen Rice led a wayward Michigan squad playing its initial games under a brand new head coach--Steve Fisher (now of San Diego State)--to the National Championship.
Rice did with it athleticism and some of the sharpest shooting college basketball had ever seen. Rice scored over 25 per game on 58 percent shooting and 52 percent shooting from beyond the arc.
He was the clear cut choice for tournament MOP and almost immediately Michigan retired Rice's jersey at Chrysler Arena in Ann Arbor.
Few players have approached Rice's single-tournament mark in scoring since. He is probably one of the most underrated collegiate players ever.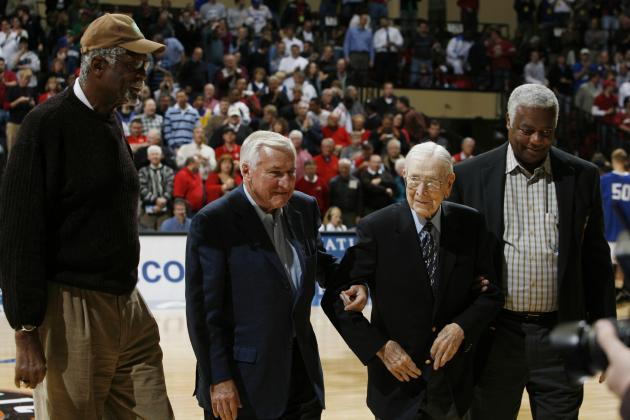 G. N. Lowrance/Getty Images

"Big O" as he was known in his days as a Hall of Fame player, Oscar Robertson averaged over 29 points and 10 rebounds per game in 1960.
[continue on w/ more research]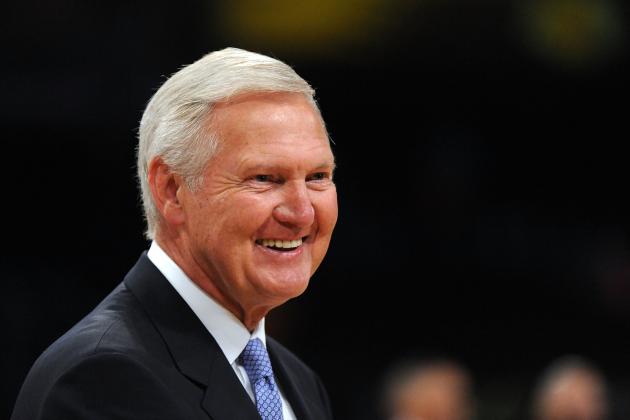 Lisa Blumenfeld/Getty Images

"The logo" scored 160 points in five games of the tournament back in 1959 (32.0 ppg average) for West Virginia. The Mountaineers played in the Tournament finale and West won Most Outstanding Player for the tournament.
Unfortunately West Virginia came up short in the finals against Cal-Berkeley but West would go on to become known as one of the most clutch players in the history of basketball as a professional. It all started with his play in the NCAA Tournament.
Jonathan Daniel/Getty Images
It's not Austin Carr, but he represents Notre Dame basketball.
Austin Carr never won a national title at Notre Dame, though he was a big a part of ending UCLA's 88-game winning streak. More impressively though, in seven career tournament games averaged 50 points per game. Again, Austin Carr averaged 50 points per game in the NCAA Tournament.
He scored a record 61 against Ohio in 1970, while also holding records for the most field goals made (25) and attempted (44). The 6'4" guard was an elite scorer for the Irish and won multiple national player of the year awards in 1971.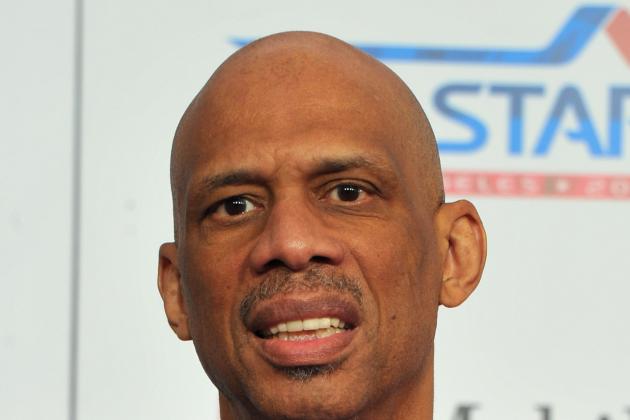 Alberto E. Rodriguez/Getty Images

Lew Alcindor (now Kareem Abdul Jabbar) was the first big-name national recruit of the John Wooden era at UCLA. And he paid off huge dividends as he helped elevate UCLA to the most prominent of places in college basketball history.
Of course Wooden would stand shoulders above all coaches in terms of their impact upon the college game, but upon the cleft of players Alcindor would rank incredibly high himself.
While many of the players on this list were their team's primary star for just one tournament, Alcindor managed to lead his team to three consecutive championships, each year winning the tournament's Most Outstanding Player award (1967 through 1969).
He went on to become the first Naismith Award winner and the 1969 first overall draft pick of the Milwaukee Bucks.