Tennessee Titans: Which Needs Are Better Served in Free Agency Than the Draft?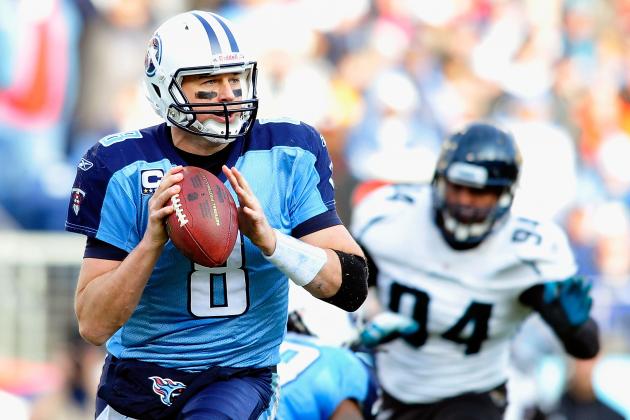 Grant Halverson/Getty Images

The Titans made big splashes last offseason by signing Matt Hasselbeck and drafting Jake Locker.
This year, they have a ton of cap space, so they'll be able to make big splashes again if they really want.
As far as I'm concerned, the Titans' needs are as follows, in order of importance: defensive end, center, free safety, guard, strong safety, fullback, weakside linebacker, cornerback, wide receiver depth.
Even if the Titans land a starter at these positions with every pick that they have in the draft (which is very unlikely), then they still have two spots they have to fill. They simply can't do it all through the draft.
That said, they also can't bring in a veteran free agent for every position either, because no one has that much money. So, obviously, they have to do a little of both if they want to stay competitive next season.
So, which of these needs are better served through the draft, and which are better fixed in free agency? Here's my take.
Begin Slideshow

»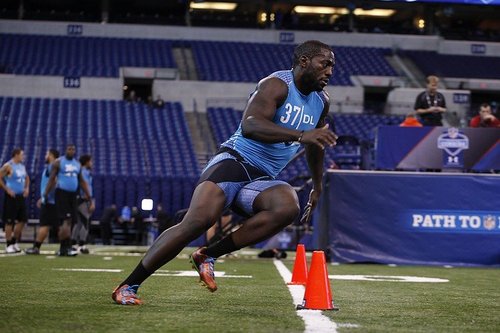 There are several great defensive ends in free agency this year. Among the ones that would be great fits for the Titans are Mario Williams, Cliff Avril and Jeremy Mincey. However, all of them will command a ton of money.
The rest of the group wouldn't really be an upgrade over what the Titans had last season, which would kind of ruin the point. The draft, however, is rich with defensive ends.
In the first round, there are five players that would fit the Titans and could be available when the Titans pick: Quinton Coples, Melvin Ingram, Courtney Upshaw, Whitney Mercilus and Nick Perry.
Coples and Ingram will likely be gone, but there is a good chance that either Upshaw, Mercilus or Perry will be there when the Titans pick. Perry blew the combine away, and Mercilus led the nation in sacks last season, so I imagine they're at the top of the Titans' wish list.
Upshaw had great tape and a great Senior Bowl, but scored a nine on the Wonderlic and had a very bad combine all around. He is a riskier pick than the other two, but could still be a great defensive end.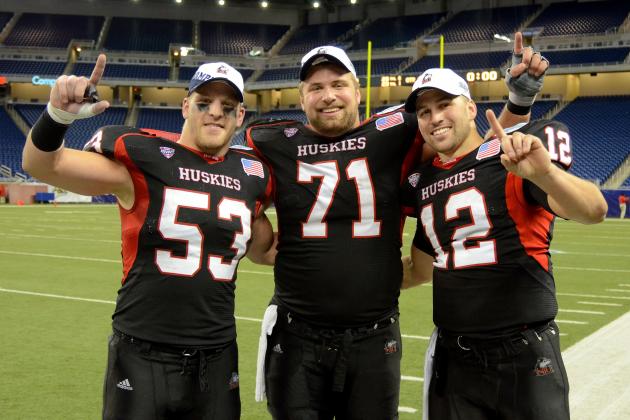 Mark A. Cunningham/Getty Images

As much as I would love to see Scott Wells playing in his home state again, he's 31 years old and will probably cost quite a bit of money. The same can be said about Chris Myers, Dan Koppen and Nick Hardwick, who are all above 30.
The Titans have had success with older centers in the past, but it's always a risk.
This year's center class in the draft is not great—in fact, there's only one first-round center in the whole class—but there are a lot of mid-range talents. Georgia's Ben Jones, Ohio State's Michael Brewster, Michigan's David Molk, Alabama's Will Vlachos and NIU's Scott Wedige will probably all still be on the board in Round 3.
Mike Munchak has a pretty good track record of spotting late-round offensive line talent, and among those prospects, I'd be shocked if he couldn't find one that would be ready to start immediately after an offseason of coaching.
With several NFL-ready prospects available in the middle rounds, there's no reason not to take one.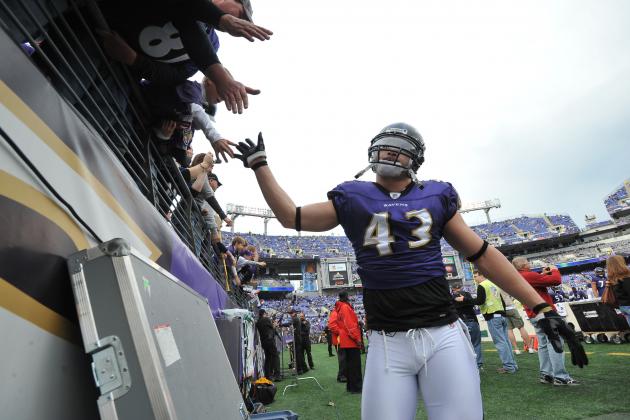 Larry French/Getty Images

The safety class, especially the free safety class, of 2012 is awful, both in the draft and free agency. The best free safety prospect out of college is probably Trumaine Johnson, and he's projected as a late-second to mid-third round selection.
There's no use for the Titans to waste a draft selection on someone who's probably going to be gone in a couple of years, so they should fix this problem in free agency.
The problem is, again, that the free-agent crop of safeties is also bad. However, there are enough serviceable players at the position, like Haruki Nakamura or Brandon Meriweather, who can be signed pretty cheaply and will get the job done.
The draft is to build for the future, not to put a band-aid on a problem you can't truly solve right now. The Titans should sign a couple of lower-end free safeties and hope having great corners and a pass-rush is good enough.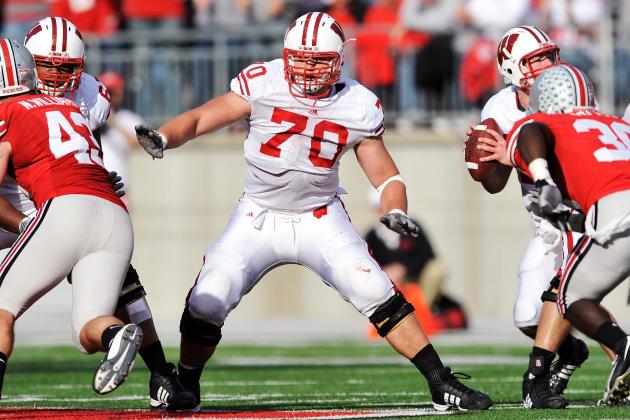 Jamie Sabau/Getty Images

Guard isn't a huge problem right now, as much as it might look like one. The Titans have two decent guards on their roster right now: Leroy Harris and Eugene Amano. Harris is alright, but he's a penalty machine and needs to move to the right side. Amano is playing center, and has no business doing so.
The Titans are also likely to re-sign Jake Scott, so that should solve it for now. However, Scott is getting old and doesn't have the power he used to have. Harris, like I said, is a penalty machine, and who knows if Amano will still play like he used to.
The Titans have always been a draft-and-develop team when it comes to offensive linemen. If they can get a guard in the later rounds (unless a good one falls into their laps early), then they will be ready to fix the problem when it becomes serious.
If they can get a starter at center, then moving Amano and Harris ought to be good enough until a later-round pick is ready to step in.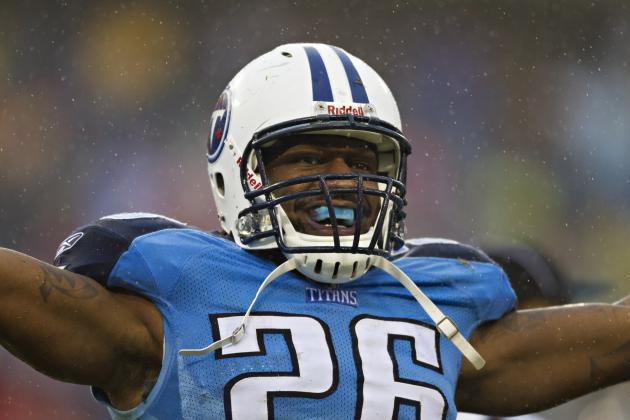 Wesley Hitt/Getty Images

The strong safety class in this year's draft is better than the free safety class, but is still pretty weak. Mark Barron is a first rounder, and Harrison Smith is a great player too, but after that, there's a big dropoff.
The strong safety free-agency market isn't much better, but I think the Titans are already likely to re-sign Jordan Babineaux, who they signed last season to a one-year deal, and he did an alright job.
I doubt many teams will be after him enthusiastically, since he'll be 30 before the next season begins. Even if they are, I think he'd prefer to just stay where he is, since he's unlikely to get much more than the Titans can give him.
Of course, I wouldn't be opposed to the Titans also grabbing someone like Delano Howell out of Stanford in the later rounds of the draft. He'll slip to the fifth or sixth round because of his injuries, but he could be a steal if he can stay healthy.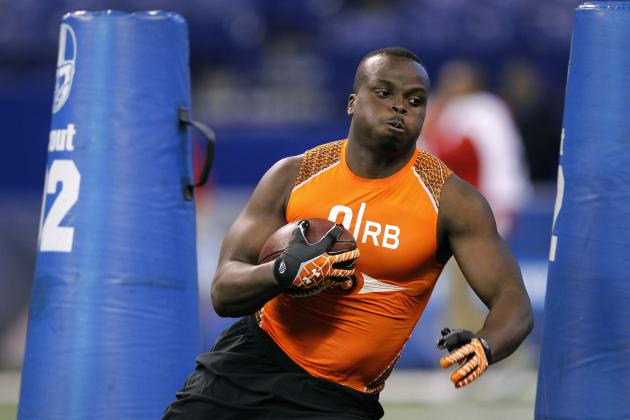 Joe Robbins/Getty Images

Only outstanding fullbacks get drafted at all, so waiting until after the draft to pick up the future at this position shouldn't be too tough to do.
A lot of the fullback prospects might be worth a sixth or seventh-round pick, though, if they're still there, like Northwestern's Drake Dunesmore, Texas' Cody Johnson or Baylor's Terrance Ganaway.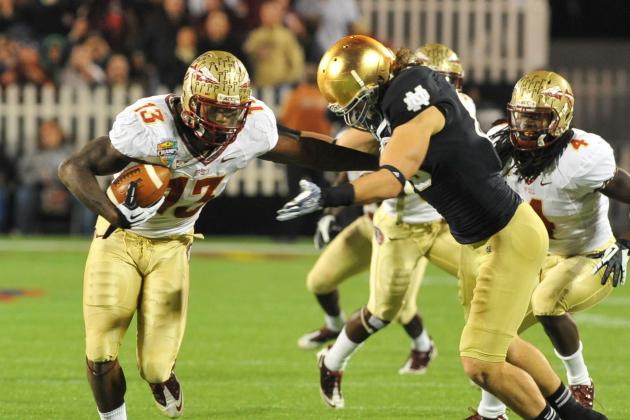 Al Messerschmidt/Getty Images

Tennessee already has a competent weakside linebacker or two on the roster, but they could really use an upgrade. Will Witherspoon will be 32 before the start of next season, and Gerald McRath has played inconsistently.
Furthermore, there are several undersized or underrated outside linebackers that could fall to the Titans in the third or fourth round, like Nebraska's Lavonte David, Kentucky's Danny Trevathan, Miami's Sean Spence or Florida State's Nigel Bradham.
If the Titans could pick up Danny Trevathan or Nigel Bradham in the fourth round, they'd have an immediate starter who would complete the Titans' trio of young, hardworking linebackers.
The free agent class is fine, but why spend the big bucks on someone when you can build through the draft?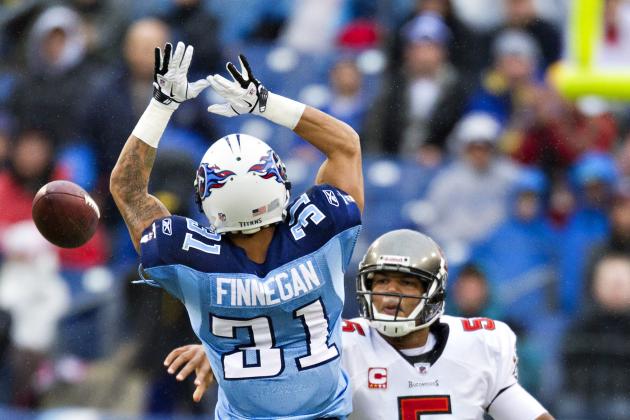 Wesley Hitt/Getty Images

I want Cortland Finnegan to stay in Tennessee if at all possible. The Titans have a ton of cap space and can afford him if they really want, especially if they fix other problems in the draft.
The Titans may elect to use the franchise tag on Finnegan, which wouldn't shock me, but I think they'd rather secure a longer term deal with him if possible.
Even if they don't, Jason McCourty and Alterraun Verner did pretty well last year and may be ready to be full-time starters. McCourty especially showed a lot of improvement.
Still, Finnegan is a top-10 corner, and the Titans should do all they can to keep him around.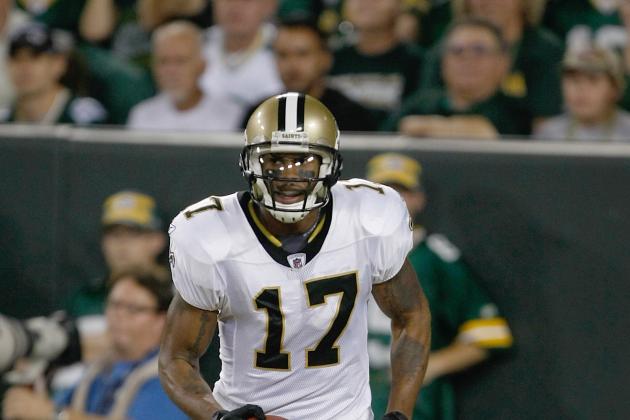 Scott Boehm/Getty Images

If Kenny Britt stays on track and comes back at 100 percent, then the Titans are set at wide receiver. Britt is the obvious No. 1 target, while Damien Williams will probably be the No. 2 on early downs, with Nate Washington coming in on thirds and Lavelle Hawkins rotating in to keep everyone fresh.
However, Britt has been injured at some point every season that he's played for the Titans. They have to be ready for another injury.
If it happens, they need another mid-level receiver to help Hasselbeck or Locker spread the ball around.
Robert Meachum, Early Doucet and Josh Morgan are all possibilities.
However, this year's class of wide receivers is also incredibly strong, and the Titans would be foolish not to take advantage of it.
I'm thinking they take a mid-round wide receiver with a lot of upside (Chris Givens, Tim Benford or T.Y. Hilton, for example), just in case Kenny Britt's injuries continue to be a problem.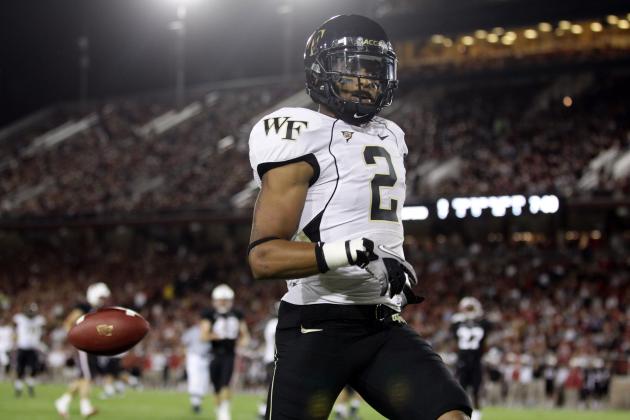 Ezra Shaw/Getty Images

So, ideally, what will the Titans' free-agency signings look like? Something like this (I picked the players I'd prefer at each position):
Titans re-sign/franchise cornerback Cortland Finnegan
Titans re-sign strong safety Jordan Babineaux
Titans sign free safety Haruki Nakamura
Titans sign wide receiver Robert Meachum
Then, an ideal draft (at least for me) would look something like this:
Round 1: Whitney Mercilus, DE, Illinois
Round 2: Kevin Zeitler, OG, Wisconsin
Round 3: Nigel Bradham, OLB, Florida State
Round 4: Chris Givens, WR, Wake Forest
Round 5: Scott Wedige, C, Northern Illinois
Round 6: Delano Howell, SS, Stanford
Round 7: Terrance Ganaway, FB, Baylor