Grading Every NFL Stadium by Food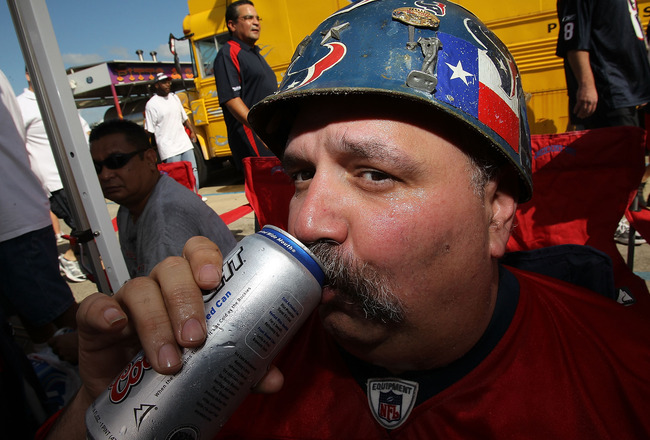 Ronald Martinez/Getty Images
Food and beer. They require a a preemptive budget these days when you go to a NFL game.
So they better deliver on quality. Especially if your team is in a cold-weather city or isn't competitive.
The vendors range from local cuisine to the standard fare of hot dogs and pretzels.
Take a tour around the NFL and determine your favorite.
Gillette Stadium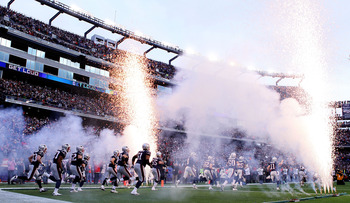 Elsa/Getty Images
The New England Patriots do offer Sam Adams, but high prices and universally disdained food keep the grade low.
At least they have Tom Brady.
Grade: C+
Sun Life Stadium
Streeter Lecka/Getty Images
The international flavor of Miami does not translate to Sun Life Stadium. Both the food and beer are generic.
The Miami Dolphins need to improve quickly to make the unimaginative alcohol selection and stir fry tolerable.
Grade: C+
New Meadowlands Stadium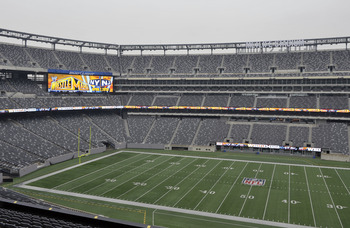 Michael N. Todaro/Getty Images
The New York Giants and New York Jets share a stadium and a cuisine. The provided Boardwalk fries and Brooklyn Custom Burgers earn uninspiring reviews.
Yet, Giants fans are still happy for some reason.
Grade: B-
Ralph Wilson Stadium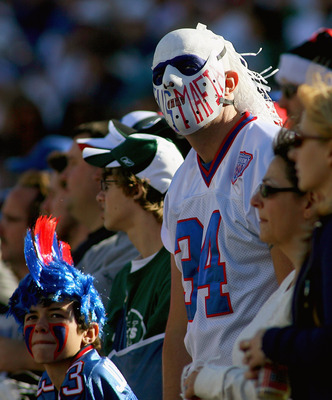 Rick Stewart/Getty Images
Surprisingly, chicken wings are not the main fare at a Buffalo Bills game. They have great nachos, which is unfortunately the only real unique twist.
But they did hold on to Stevie Johnson so something will keep the fans entertained.
Grade: B-
M & T Stadium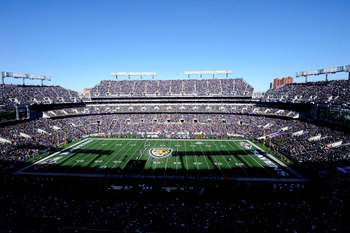 Patrick McDermott/Getty Images
The Baltimore Ravens offer good food and football. Terrell Suggs goes well with crab cakes and a fine pork sandwich called the Pigskin.
The sandwich deserves its own paragraph since it contains roasted pork with a mango and jalapeno glaze, slaw, garlic "mojo," and manchego cheese.
Grade: A
Heinz Field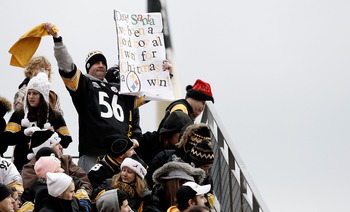 Jared Wickerham/Getty Images
Coincidentally, the Pittsburgh Steelers match the Baltimore Ravens in originality and quality.
The Steelers feature a meatloaf sandwich along side the famous Primanti Bros. offering.
And just as devastating of a defense.
Grade: A
Paul Brown Stadium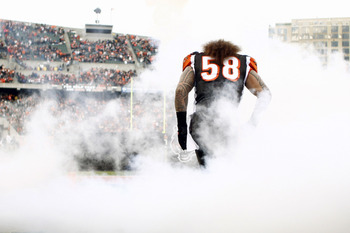 John Grieshop/Getty Images
The Sauerbraten Stacker (basically a tasty, smelly Reuben on a kaiser roll) and the Porkopolis keep the Cincinnati Bengals in close competition with their division rivals.
Andy Dalton and A.J. Green take care of the rest.
Grade: B+
Cleveland Browns Stadium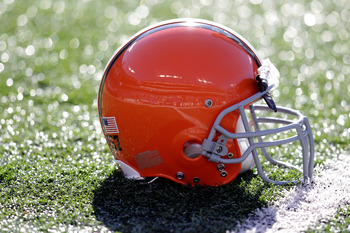 Rob Carr/Getty Images
The AFC North represents well in the culinary game. The Cleveland Browns offer Lake Erie Walleye batter, fried and served on a hoagie to complement the pierogies.
Now if they can just find a quarterback.
Grade: B+
Lucas Oil Stadium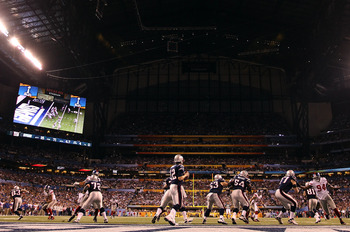 Ezra Shaw/Getty Images
Luckily, Peyton Manning has led the Indianapolis Colts to a lot of wins considering the food inside Lucas Oil Stadium.
Hopefully the next guy can continue the tradition.
Grade: C-
Reliant Stadium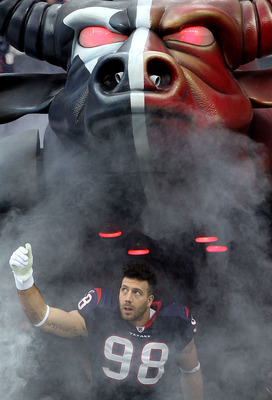 Jamie Squire/Getty Images
Hungry Colts fans can travel down to Reliant Stadium for the Houston Texans divisional matchup. There the famished travelers can get a Chop Baker (jumbo and creative baked potato), a pulled pork sandwich or a meatloaf sandwich.
Or watch Arian Foster.
Grade: A
LP Field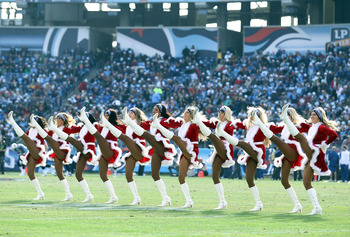 Andy Lyons/Getty Images
A lack of decent beer choices isn't overcome by the cheeseburger from Logan's. The Tennessee Titans fall a bit short in culinary offerings.
Jake Locker better be the answer or the fans will have little reason to show up at the stadium.
Grade: B-
EverBank Field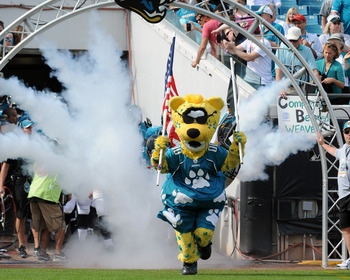 Al Messerschmidt/Getty Images
The Jacksonville Jaguars have not had sustained success during their existence, but they serve up some mean food.
The Steak & Wedge sandwich (tenderloin steak and bacon) and a Mayport Wild peel and eat shrimp are great alternatives to hot dogs and pretzels.
Grade: B
Oakland-Alameda County Coliseum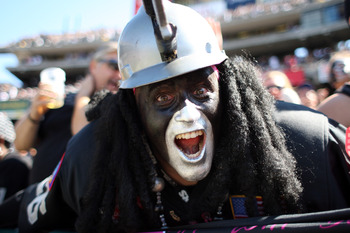 Ezra Shaw/Getty Images
The Oakland Raiders keep it entertaining on the field and in the crowd. Their food, aside from the Oakland cheesesteak and an interesting Carnitas Bomber sandwich, is not on the same level.
Grade: C
Arrowhead Stadium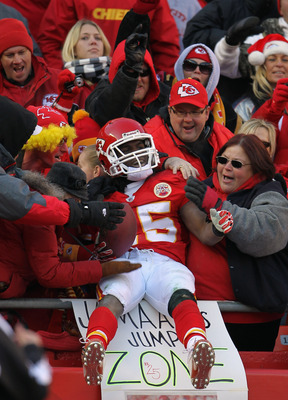 Jamie Squire/Getty Images
For BBQ, you go to Kansas City. For BBQ at a football game, fans should go watch the Kansas City Chiefs.
The team serves brisket and has a short-rib melt. No more information is necessary.
Grade: A
Qualcomm Stadium
Donald Miralle/Getty Images
Hopefully, you're not a San Diego Chargers fan and a stress eater. The team hasn't been able to capitalize on their promise, while the food is uninspired stadium fare done poorly.
With the notable exception of the gluten-free chocolate chip cookie.
Grade: C
Invesco Field at Mile High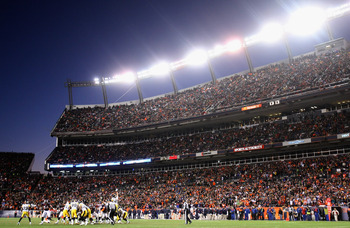 Jeff Gross/Getty Images
Nothing in particular stands out among the food vendors. However, the Denver Broncos are able to fall back on the Colorado beer scene.
And Tim Tebow.
Grade: B
Ford Field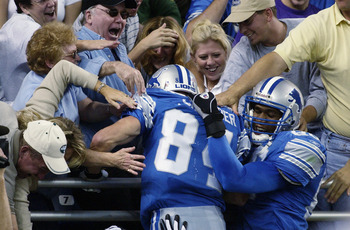 Darron R. Silva/Getty Images
Detroit is known for coney dogs and the Detroit Lions are smart enough to recognize a good thing when they have one. Well, they are now at least.
Ford Field serves up solid lamb and chicken gyros as well to go along with Matthew Stafford and Calvin Johnson.
Grade: B
Lambeau Field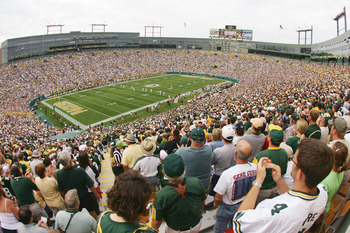 Jeff Gross/Getty Images
Apparently they like cheese in Wisconsin. The Green Bay Packers proudly serve fried curds, beer cheese soup, and beer cheese mac & cheese.
They also have brats. The only thing keeping Lambeau Field from an A is the powerful lactose intolerant lobby.
Grade: A-
Soldier Field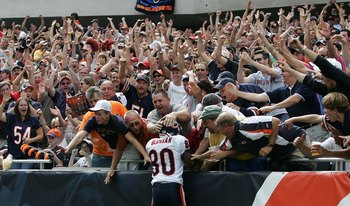 Jonathan Daniel/Getty Images
Soldier Field doesn't provide much besides the regular stadium staples. However, the Chicago Bears play in Chicago and that city knows how to make sausages.
Sausages and Matt Forte make for an excellent afternoon.
Grade: B
Mall of America Field at Hubert H. Humphrey Dome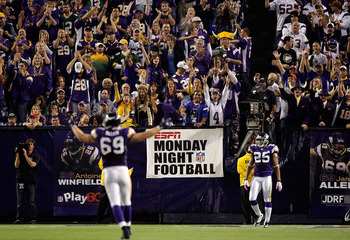 Jamie Squire/Getty Images
The Minnesota Vikings don't offer anything local with the exception of a Summit beer. Here's to hoping that the new stadium gets more creative than Famous Dave's.
Grade: C/Inc.
Lincoln Financial Field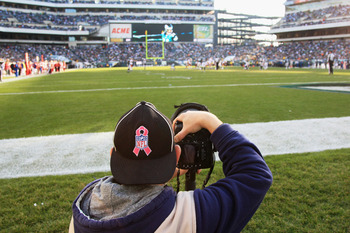 Rob Carr/Getty Images
Obviously the Philadelphia Eagles serve a cheesesteak sandwich.
However, Lincoln Financial Stadium takes it to the next level with the Chop Block: brisket with jalapeno slaw and BBQ served on a kaiser roll.
Grade: A+
FedEx Field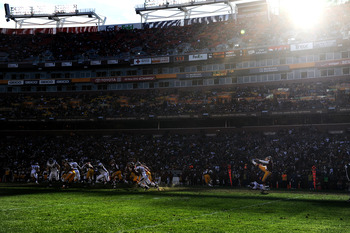 Patrick Smith/Getty Images
The Washington Redskins have a serious lack of imagination inside FedEx Field. Aside from the stadium staples, Famous Dave's and Hooter's isn't going to cut it.
They better be more creative about getting a quarterback.
Grade: C+
Cowboys Stadium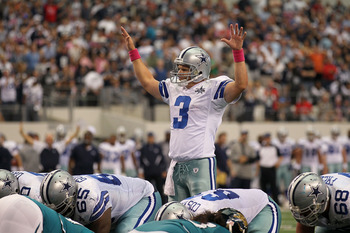 Stephen Dunn/Getty Images
Cowboys Stadium has over 150 vendors to keep the Dallas Cowboys fans fed. The Texas Catfish Po' Boy, salt & pepper fries and Kobe beef burger are among the favorites.
Just be sure not to choke. The Cowboys don't know how to correct such a problem.
Grade: B+
Candlestick Park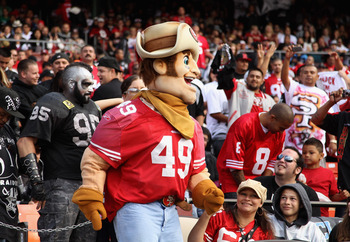 Ezra Shaw/Getty Images
The San Francisco 49ers take advantage of their proximity to the sea by offering a variety of its bounty. Included is the great clam chowder from Boudin's.
All in all, it's a different and tasty selection.
Grade: A
University of Phoenix Stadium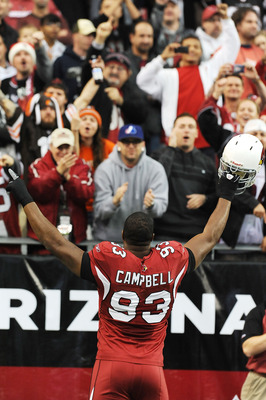 Norm Hall/Getty Images
The Arizona Cardinals offer all the average things one would expect: domestic beers and chicken wings. They do, however, top their hot dogs with kraut to slightly elevate their grade.
Grade: B
Qwest Stadium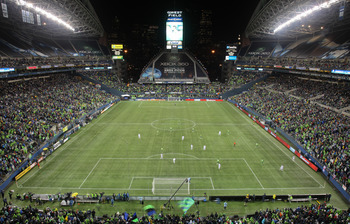 Otto Greule Jr/Getty Images
The Seattle Seahawks have one of the best crowds because they feed them properly.
Qwest Field keeps things interesting with a kielbasa topped with cream cheese and carmalized Washington sweet onions and a salmon BLT.
Grade: B+
Edward Jones Dome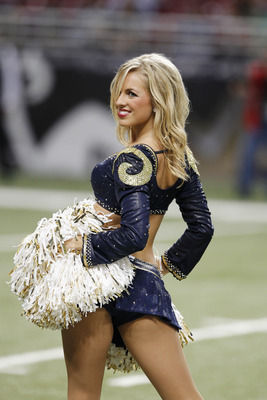 Joe Robbins/Getty Images
The St. Louis Rams fans better hope Sam Bradford can stir up some excitement among the food vendors. The only food of note is a toasted ravioli served with marinara and Parmesan.
Grade: B-
Raymond James Stadium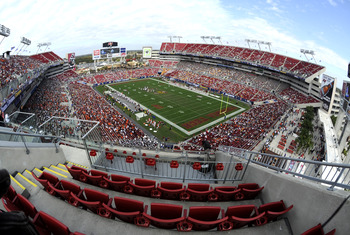 Al Messerschmidt/Getty Images
Josh Freeman needs to overcompensate to make up for the Tampa Bay Buccaneers' cuisine.
Cuban-inspired food could be great, but it isn't done all that well at Raymond James Stadium.
Grade: C+
Georgia Dome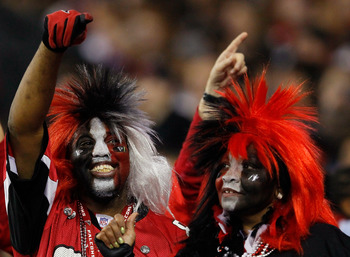 Kevin C. Cox/Getty Images
Foot-long hot dog with relish, fried chicken nachos and a pork BLT. Little twists on stadium regulars are usually a good idea.
However, the Atlanta Falcons could do much better.
Grade: C
Louisiana Superdome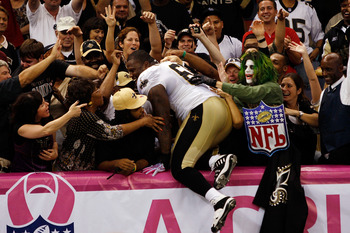 Chris Graythen/Getty Images
The New Orleans Saints have everything.
A great quarterback and an arena that serves everything Cajun, from gumbo to alligator sausage.
Grade: A-
Bank of America Stadium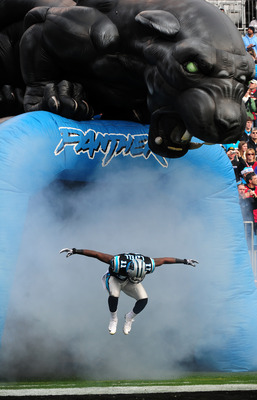 Scott Cunningham/Getty Images
The South is the home of barbecue and the Carolina Panthers take full advantage of it. Bank of America Stadium has a great selection and everything is done well.
Enough said.
Grade: A
Keep Reading