MLB Power Rankings: Are Phillies Still No. 1 as Spring Training Games Begin?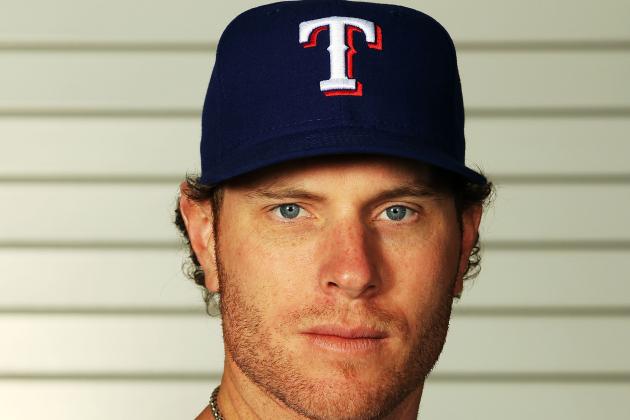 Jamie Squire/Getty Images

As spring training has arrived and teams have started playing games, everyone has begun to assess the squads each club is putting on the field.
Which teams have the real power and which ones are just surface? Who might just come up as a dark horse and who sits uncomfortably at the bottom of the pile?
Click on through and find out.
Begin Slideshow

»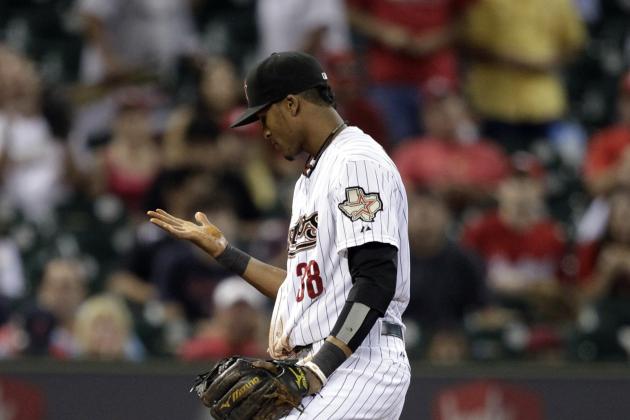 Bob Levey/Getty Images

Rebuild away, Astros. This is not the year and the system has been ravaged for so long that a decent season is a long ways into the future. The best they can hope to accomplish is to beat last year's benchmark of 56 wins.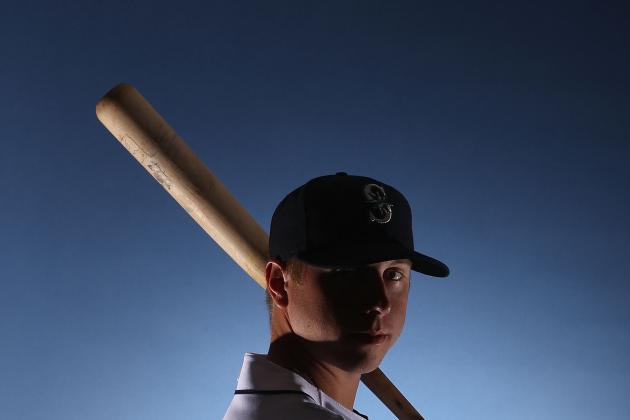 Christian Petersen/Getty Images

The Mariners sent pitcher Michael Pineda to the Yankees partly in exchange for Jesus Montero. The loss of Pineda hurts the starting rotation incredibly, with the staff being questionable after ace Felix Hernandez. Any games not pitched by King Felix could prove to be a great struggle for the squad.

The M's finished last in the major in runs, on base percentage, batting average and slugging percentage. The addition of Montero alone will not repair that, but it's a start.
The core of Montero, Justin Smoak and Dustin Ackley provide a glimpse into a better future in Seattle. This season should still be tough going for the Mariners, however, and they should not expect to produce a whole lot better than they did in 2011.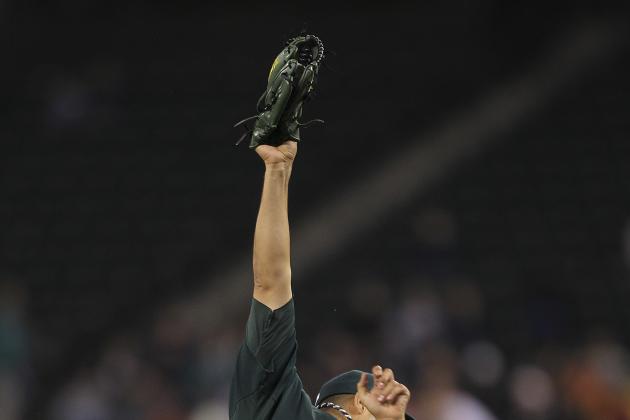 Otto Greule Jr/Getty Images

The A's have set themselves up for an enormous uphill climb this season. The rotation took a drastic hit as Trevor Cahill and Gio Gonzalez departed, and the bullpen will suffer with the losses of Craig Breslow and Andrew Bailey. The A's are short on guys a manager would confidently hand over starting duties to. Young prospects Jarrod Parker and Brad Peacock could be great down the road, but neither will see that this season.

The offense shows a little more promise, but again is filled with young talent who will be more of a long-term answer than a short-term one. The only notable moves the A's made this offseason was the signing of highly-touted prospect Yoenis Cespedes, this year's next big thing, and the signing of once-retired Manny Ramirez. Ramirez will provide excitement if he still feels like playing after serving his 50-game suspension, and Cespedes might even have a breakout year, but it simply won't be enough for the A's.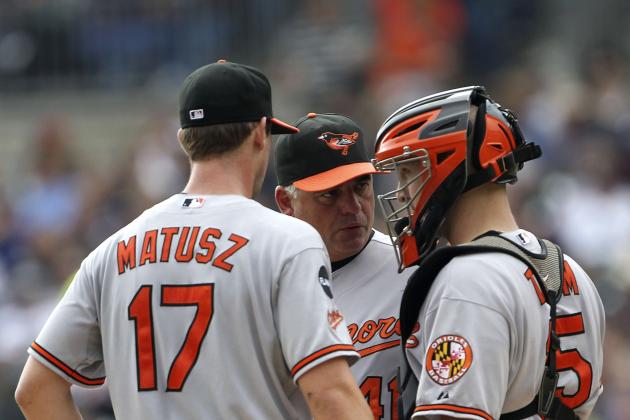 Leon Halip/Getty Images

The Orioles are in a rebuilding year. Unfortunately for the club, they've been rebuilding for way too long of a time. The Orioles' 2011 season was nothing short of a train wreck. Their pitching staff produced abysmal numbers that were last in the league in multiple categories, and has seen no quality upgrades by new general manager Dan Duquette. Even if the offense was tops in the AL, the pitchers simply do not have the goods to compete in the AL East.

The offensive production in Baltimore is far less depressing than the pitching staff. J.J. Hardy provided the O's with an excellent year in 2011 and Matt Wieters continues to improve. Adam Jones, a hopefully healthy Nick Markakis and Brian Roberts round out a respectable offense.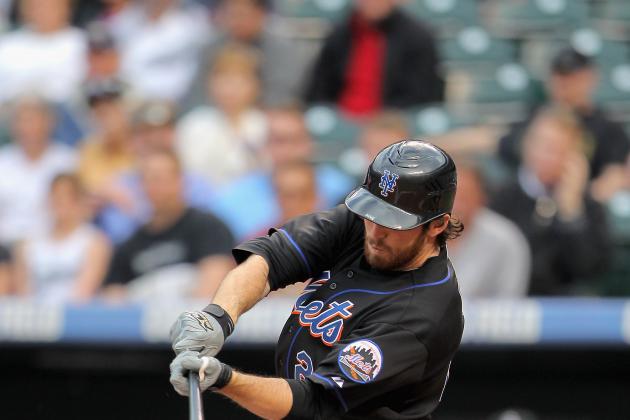 Doug Pensinger/Getty Images

Johan Santana and Ike Davis have the potential to return healthy this season. That and the shrunken dimensions of Citi Field are about all Met fans have to get excited about. New York lost their starting shortstop Jose Reyes within the division and there were no additions to a shaky starting rotation.

The bullpen did see some improvement with the addition of Jon Rauch and Frank Francisco. Both solid relievers, they should be able to hold together leads presented to them. The question is: how many of them will be handed to them?

David Wright is at the helm of the offense and the new dimensions may give him a better season statistically than he has had since the move into Citi Field. If Jason Bay can pull a decent season together, he, Davis and Wright could possibly produce enough runs to keep them closer to a .500 season than a .400 one.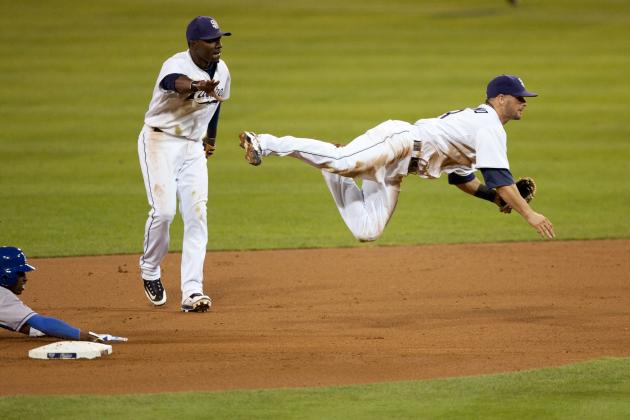 Kent Horner/Getty Images

The Padres traded away staff ace Mat Latos to the Reds, leaving the starting rotation looking entirely barren. Aaron Harang moved slightly north to the Dodgers clubhouse, while the bullpen lost Heath Bell. The Padres picked up Edinson Volquez in exchange for Latos, so they have very little to be excited about on the mound this season. The prospects San Diego acquired may have made shipping Latos off worth it in the long term, but in the short term, the team will pay the price.

The pitcher-friendly park has not been kind to anyone in the lineup thus far. Cameron Maybin and Chase Headley, two duds who just haven't worked out in San Diego, will anchor a paltry offense along with new acquisition Carlos Quentin. Prospect first baseman Yonder Alonso should be ready for an everyday role this year and could prove to be a pleasant surprise.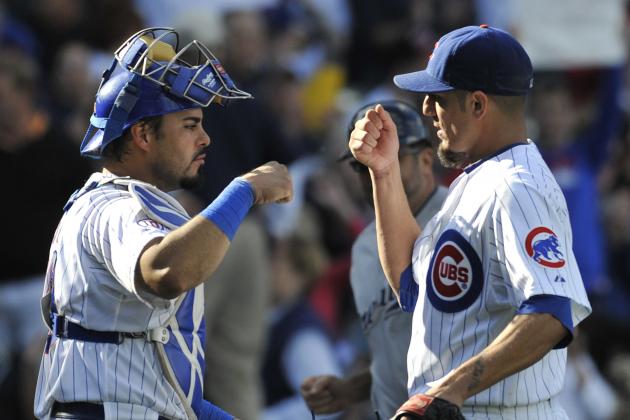 David Banks/Getty Images

If you're familiar with the Cubs' 2011 roster, that won't help you at all this year. The Cubs have 15 new recruits on the 40-man roster. They are rebuilding heavily, but this will not be the year baseball's longest World Series championship drought comes to an end.

Gone are the team's best players as Aramis Ramirez, Carlos Pena and Carlos Zambrano will no longer be members of the Cubs' clubhouse. The offseason saw the Cubs ink deals with Ian Stewart, Chris Volstad and David DeJesus. Ian Stewart, along with Starlin Castro, should provide the bulk of the team's offense. Prospect Anthony Rizzo could be a bright spot in the lineup, but he may not be ready just yet.

The pitching staff shows slight improvements over last year with the addition of Volstad and Paul Maholm, but they certainly aren't arms that will strike fear into the heart of a batter. Matt Garza and Ryan Dempster could provide decent pitching performances, but it should ultimately not be enough to salvage the team short term.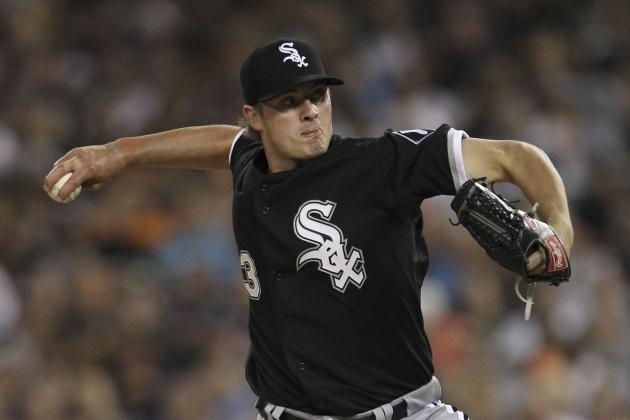 Leon Halip/Getty Images

The White Sox lost team ace Mark Buehrle to free agency this offseason and traded away Carlos Quentin. Adam Dunn and Gordon Beckham had rough years last year and still have a lot of mechanic issues to work on. New manager Robin Ventura has a lot of work to do before he's going to be able to turn the White Sox into a truly competitive squad again.

If Jake Peavy can get healthy and stay that way, it could ease the loss of Buehrle. Unfortunately, Peavy is beyond a time where he might be able to genuinely replace him, but he can be an effective pitcher. Gavin Floyd and John Danks make up the rest of the front of the rotation — nothing at all to write home about. If Chris Sale joins the starting rotation, there is a huge potential upside to him. Even Joe Mauer was reportedly impressed with him.

There are a few bright spots on the White Sox club. Paul Konerko had an incredible year last season and is the anchor of the offense. Highly-touted rookie prospect Addison Reed will step into the bullpen and be one to watch.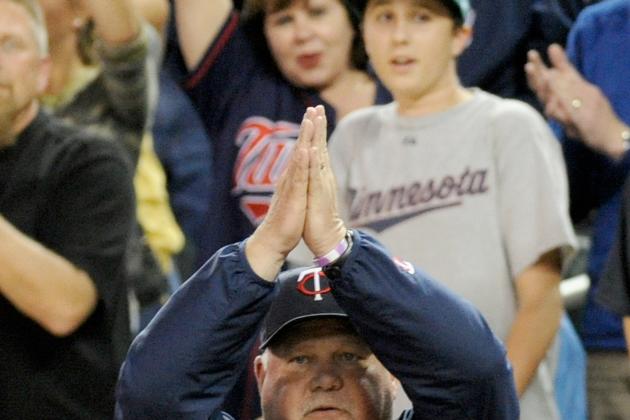 Hannah Foslien/Getty Images

The Twins' 2011 season was nothing short of an abomination and nothing at all like the squad Twins fans have become accustomed to under Ron Gardenhire's regime. There is apprehension that the glory days of the club have passed and they must now enter a rebuilding phase.

The direction the team's future takes is heavily reliant on the M&M Boys, Joe Mauer and Justin Morneau. Mauer and Morneau make up a chunk of the Twins' payroll that is akin to the percentage of the team's runs the two produce. Simply put, where Mauer and Morneau go, so go the Twins.

The pitching of 2011 was abysmal and there has been no improvement to look forward to in 2012. Francisco Liriano and Carl Pavano could provide a healthy front of the rotation — as long as they pitch more like their 2010 selves rather than their 2011 evil twins. The bullpen is a source of constant anxiety for the Twins and the loss of Joe Nathan only makes things worse.

If Mauer and Morneau can return to solid production, the rest of the team stays healthy and the pitchers don't embarrass themselves, the Twins can come closer to their former glory. Unfortunately, that's a lot of ifs.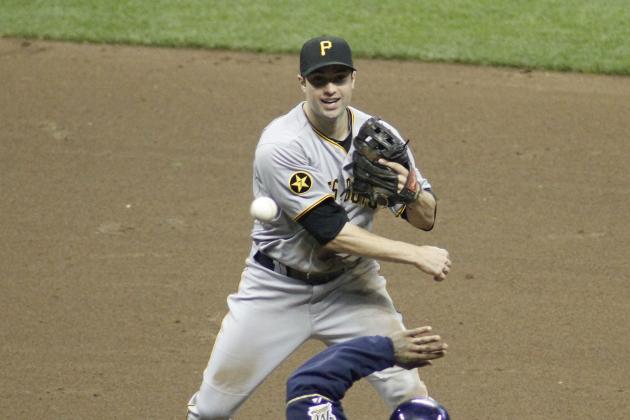 Leon Halip/Getty Images

The Pirates just haven't been able to get it right for a very long time. In bad news for Pirates fans, this probably isn't the year either. In good news, though, the year they do probably isn't much further away.

The Pirates offense has the potential to be a very real threat in the NL this year. A pack of young hitters (Andrew McCutchen, Jose Tabata and Neil Walker) provide some pop for the lineup, but they are not quite formidable enough just yet to make up for a mediocre pitching staff.

How the addition of AJ Burnett will affect the Pirates remains to be seen as he is out for the next two to three months after fracturing his face bunting. The rest of the staff isn't terrible but there is no solid No. 1 reliable starter. The hope is for everyone to do a good deal better and that probably won't fall into place this year. If the pitching staff can keep it close, lights-out All-Star reliever Joel Hanrahan should be able to shut it down. Their year could come sooner than thought.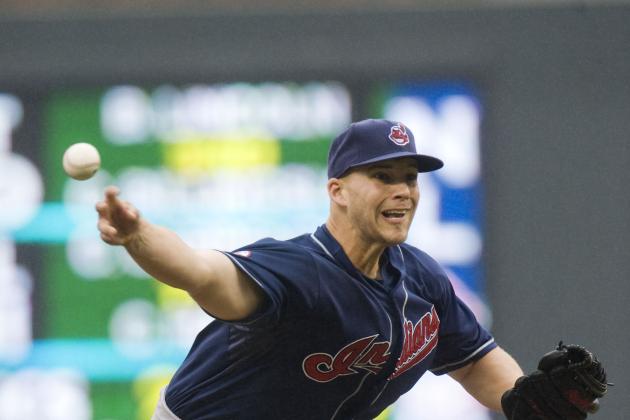 Marilyn Indahl/Getty Images

The Indians started last year strong, but ultimately faded into the background as a much more competitive Tigers team took over. Everything that could have fallen right for the Indians did not. This year's success or failure will again be determined by a series of factors falling the right way.

Injuries hobbled the major offensive producers last year, sidelining both Grady Sizemore and Shin Soo Choo for extended periods of time. With Grady already set to miss at least 8-12 months with a back injury, the offense is already taking some unneeded hits. The rest of the infield, including Asdrubal Cabrera fresh off a breakout season, can produce but probably not quite enough without the big guns in the lineup.

The pitching should see a good deal of improvement. Ubaldo Jimenez had an abysmal time upon his move to Cleveland last year, but is a better pitcher than his time as an Indian would tell you. He should have a much better season. The acquisition of Derek Lowe should, in conjunction with Justin Masterson, provide a solid, if not great, front of the rotation.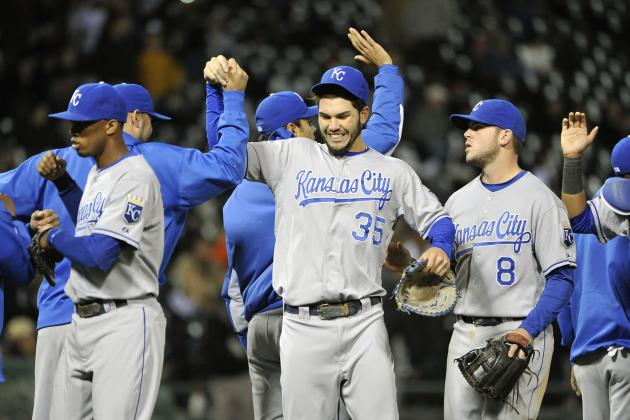 Brian Kersey/Getty Images

This year might not yet be the Royals' time to shine, but you'll certainly be able to get a glimpse into the team they will soon become. The team features young promising talent throughout the lineup. Eric Hosmer returns after a strong rookie year as possibly the Royals' biggest offensive threat. Mike Moustakas should see a full season's worth of at-bats and add some consistency to a soon-to-be strong lineup. Other prospects from the Royals' well-developed farm system should emerge this year and at least a few of them should be exciting to watch.

The pitching staff is young and while they certainly have potential to be good down the line, this year will not be their year. The fact that the trade for Jonathan Sanchez takes the rotation up a level should say all that needs to be said. However, the addition of Jonathan Broxton in the bullpen to bridge the gap to Soria will be an improvement.

This could be the beginning of a new era for the Royals, but don't get there too late. Like Eric Hosmer tweeted, "If you were absent during our struggles, don't expect to be present during our success."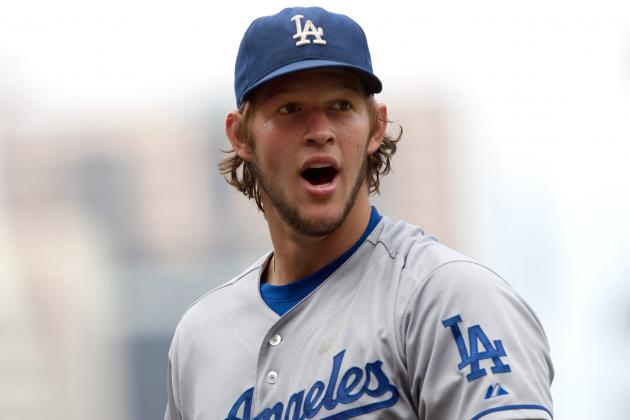 Kent Horner/Getty Images

The Dodgers continue their very confusing state of ownership as they ready for the 2012 season. This lack of stability has paralyzed the franchise from adding any of the pieces that it is so desperately missing.

Cy Young winner Clayton Kershaw leads an otherwise sub-par rotation that lost Hiroki Kuroda and added on Aaron Harang and Chris Capuano. Dodgers pitchers not named Kershaw should keep the team teetering around .500 most of the season, but probably not a whole lot better.

The offense doesn't bode a whole lot better than the pitching staff. The highlight of the lineup is young superstar Matt Kemp. He holds together an offense that other than James Loney and Andre Ethier is fairly impotent. Without some unforeseen breakout seasons or surprise trades, the Dodgers won't be in the cellar of the division, but they won't be impressing anyone either.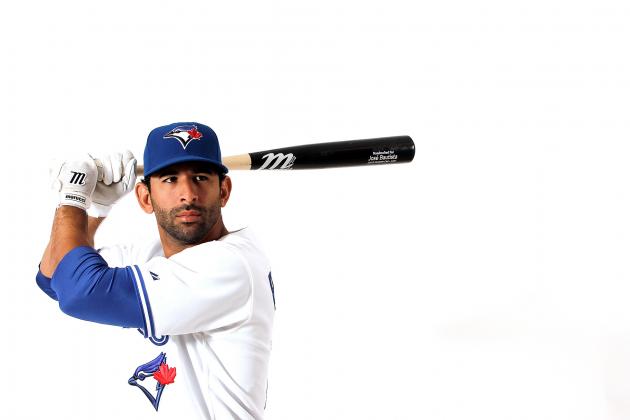 Jonathan Ferrey/Getty Images

Without the premiere bat of Jose Bautista, the Blue Jays rank a lot lower on any power ranking list. Even led by Bautista, last year's Blue Jays lineup was mercurial. Getting on base consistently was a problem. In order to manufacture any sort of decent run production, Jose Bautista cannot be the only hitter out there capable of getting on base. Adam Lind, among others, needs to show improvement or the Blue Jays will just fade away in the AL East.

The bullpen has been revamped after last year's AL-worst save-conversion rate, but there is no lights-out arm. The addition of Francisco Cordero, Sergio Santos and Darren Oliver (along with the return of Jason Frasor) is a breath of fresh air compared to last year's bullpen disaster. This year's pen could actually provide some relief, but a whole lot more is probably going to be needed to deal with the starting rotation after Ricky Romero and Brandon Morrow.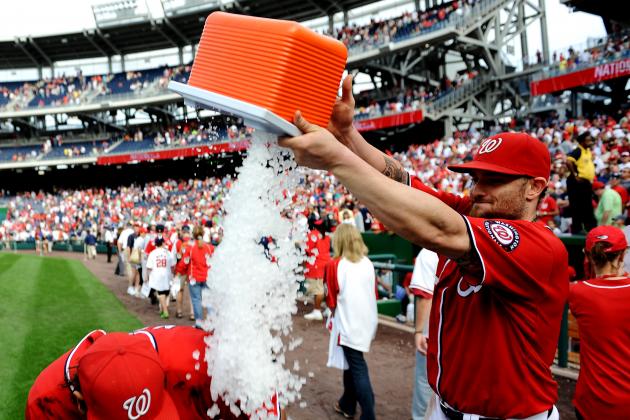 Patrick Smith/Getty Images

It's been a long time coming for the boys in our nation's capital, but the Nationals appear to be incredibly close to having a squad worth talking about. The NL East is going to be a rough place to play within, but the Nationals seem ready for the challenge.

The pitching has increased by leaps and bounds this offseason with the return of young phenom Stephen Strasburg and the additions of starters Gio Gonzalez and Edwin Jackson. Gonzalez had a quietly excellent year and could potentially have better results with a stronger offense behind him.

If Ryan Zimmerman puts up a strong season and Adam LaRoche stays on the field, the offense will put up some decent production for their new and improved pitching staff — barring a better season (could it get much worse?) from Jayson Werth. Michael Morse is back after a breakout season and there might even be Bryce Harper sightings later on in the year.

The Nats may not be ready just yet to go all the way, but they sure will keep it interesting.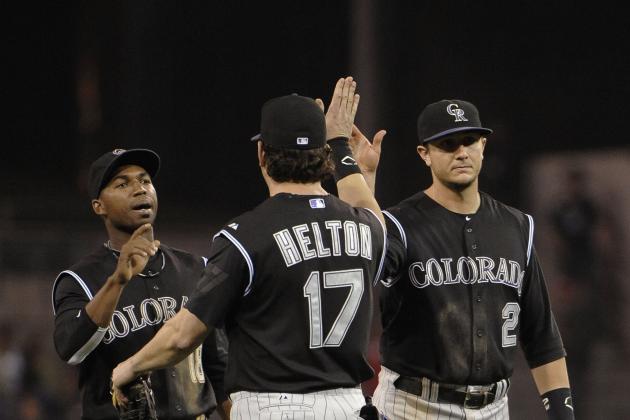 Denis Poroy/Getty Images

The Rockies went out this offseason and signed uber-utility player Michael Cuddyer. Cuddy is a nice addition to an already solid Colorado offense. Troy Tulowitzki and Carlos Gonzalez should once again put up very respectable numbers. Gonzalez enters this season, he says, better prepared and less focused on the burdens of expectations.

The young pitching is where all the problems lie and is why the Rockies should end the 2012 season no higher than the middle of the pact. Alex White, who was acquired in the Ubaldo Jimenez trade, was arrested this weekend on suspicion of a DUI. These offseason antics are just another indicator of a Rockies' starting rotation that just isn't ready yet for prime time.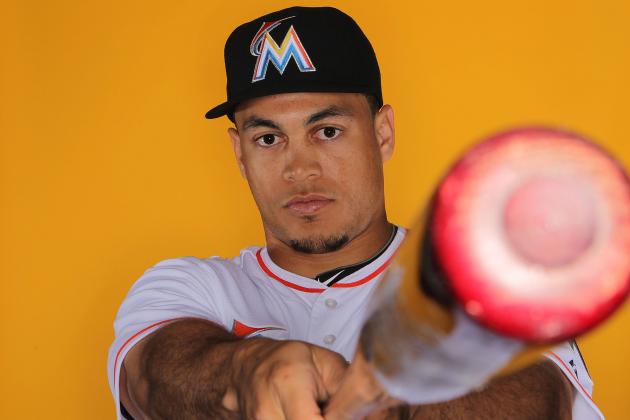 Marc Serota/Getty Images

The Marlins were determined this offseason to prove that they could put together a winning squad just as quickly as they can dismantle one. They took manager Ozzie Guillen from the White Sox in hopes that he would lead the players on to victory — players who now include heavy artillery like Jose Reyes, Mark Buehrle and Heath Bell.

The new stadium has provided the budget to pay for these marquee players. They join an already solid foundation with ace Josh Johnson, burgeoning talent Mike Stanton and Hanley Ramirez. After a nightmare of a 2011 season, Hanley makes the move to third base to make room for Reyes at shortstop. Minus a paltry bullpen, the team seems to have all the pieces to make a run at the pennant.

Don't count them out just yet, but a lot will have to fall right for the Marlins to truly be in the hunt. Hanley needs to not only rebound from injury but also have a smooth transition over to third base. Newly-acquired Carlos Zambrano will need to pull his own weight. Mike Stanton will need to keep up the good work and the bullpen will have to not completely implode.

They'll be competitive, but despite the payroll, they may not have the goods.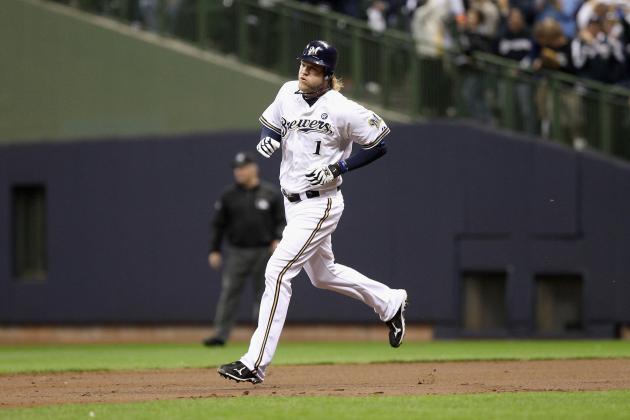 Christian Petersen/Getty Images

The loss of power-hitting first baseman Prince Fielder is soothed only by Ryan Braun's suspension being overturned. Without Fielder, the Brewers have a lot of offensive production to make up. Rickie Weeks and Corey Hart are reliable hitters, but provide nowhere near the production of Fielder. New signing Aramis Ramirez could prove to be a pleasant surprise, but there is great risk that he may be past his prime.

The starting rotation is strong. Yovani Gallardo, Zack Greinke and Shaun Marcum combined for 46 wins last year and could perhaps exceed that this year —as long as setup man Francisco Rodriguez and newly re-upped closer John Axford continue to do their jobs.

The Brew Crew should be strong, but without the heavy guns of Fielder, they should be no match for the Reds and Cardinals.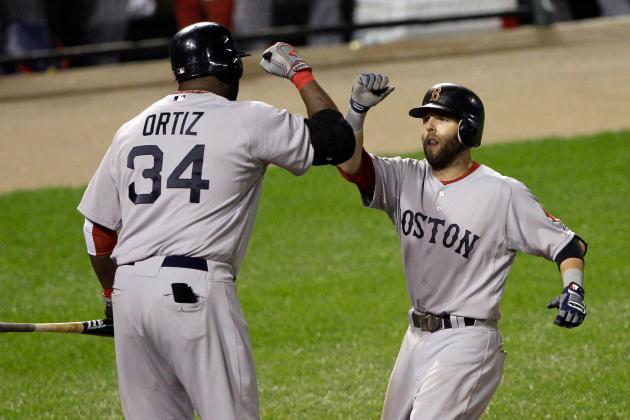 Rob Carr/Getty Images

The perennially good Red Sox ball club as usual does not disappoint. There have been some key departures from last year — skipper Terry Francona and closer Jonathan Papelbon, among the most notable.

The offense remains scarily strong with Jacoby Ellsbury, Dustin Pedroia and Adrian Gonzalez at the forefront. If Carl Crawford can bounce back from the disaster that was his first year in a Red Sox uniform, the Sox should have the best offense in the division.

The Red Sox's main problem this year will be with their hurlers. John Lackey, who was reportedly bogged down with personal problems, could be counted on for little other than disappointment in 2011. Clay Buchholz, who spent half the season on the DL, claims he is back to normal but that remains to be seen. Daniel Bard could prove to have a breakthrough season, but is far more likely to be adequate at absolute best. As for Daisuke? No, I can't believe he is starting either. The loss of Papelbon at closer leaves the team without a saving grace deep into a game and could prove to be highly problematic for the Red Sox.

They should have a competitive season, but may not be able to top the Yankees and the Rays.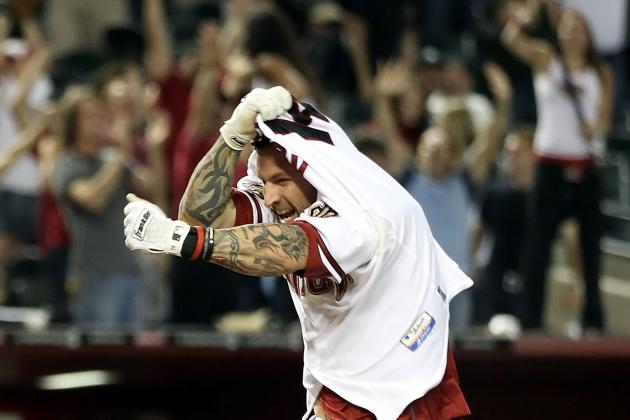 Christian Petersen/Getty Images

Kirk Gibson's Diamondbacks went from worst to first during the 2011 season. While their early dismissal from the playoffs was less than ideal, that kind of improvement still means the team has a lot of promise for the 2012 season.

One of the candidates for Most Improved during 2011 was Ryan Roberts, who put up the best numbers of his career. Along with Justin Upton, Chris Young, Miguel Montero and new addition Jason Kubel, the Diamondbacks should put up more runs than any other team in the NL West. The bigger question is: can they out-pitch and out-defend as well?

Opening Day starter and recent stud Ian Kennedy provides Arizona with a strong ace, while Daniel Hudson and new Diamondback Trevor Cahill should combine for a decent amount of wins at the front of the rotation. The rear of the rotation is iffy at best, but the bullpen that includes Craig Breslow and closer J.J. Putz should be able to put out a lot of fires.


Bob Levey/Getty Images

St. Louis may have been last year's Cinderella story, but a few major losses this offseason prevent the reigning champions from being any higher on this list. Offensive machine Albert Pujols is no longer with the squad, nor are pitching coach Dave Duncan and longtime manager Tony La Russa.

The Cardinals put a band-aid on an offensive broken leg by bringing in Carlos Beltran, who may provide respectable numbers, but has seen his hitting decline over the years. His presence will be a defensive improvement as it allows Lance Berkman to move to first base. The rest of the offense should prove to be decent, but still lacks the superstar power that only Albert Pujols could provide.

The already excellent starting pitching should see an improvement on last year's squad with the return of a (hopefully) healthy Adam Wainwright. The bullpen could be a liability, but to a lesser extent if Jason Motte continues the progress he began when he was named the full-time closer.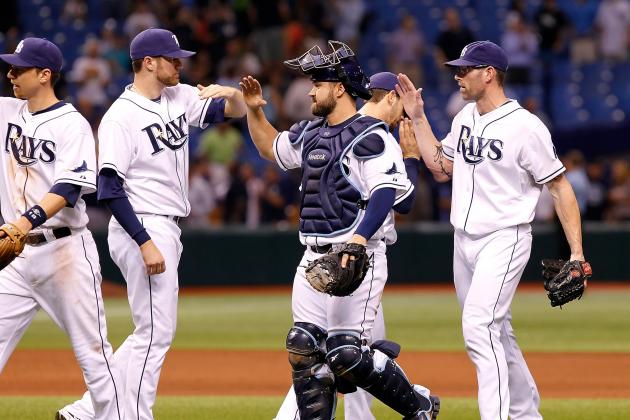 J. Meric/Getty Images

A huge part of the last day of the 2011 regular-season dramatics, the Rays just eked their way into the playoffs only to be bounced in the first round. 2011 might not have been all they hoped for, but 2012 certainly has the potential to be. The additions of Carlos Pena and Luke Scott provide much needed pop to an adequate offense, formerly highlighted only by BJ Upton and Evan Longoria. Pena should also upgrade what is already one of the league's top defenses.

A strong starting rotation led by David Price and James Shields should be more than competitive in the tough AL East. Their deep bullpen anchored by closer Kyle Farnsworth, who took his game up more than a few notches last season, will be lights out more often than not. The sheer depth of the pitching combined with an improved offense will make sure the race to the top of the AL East is an interesting one to watch.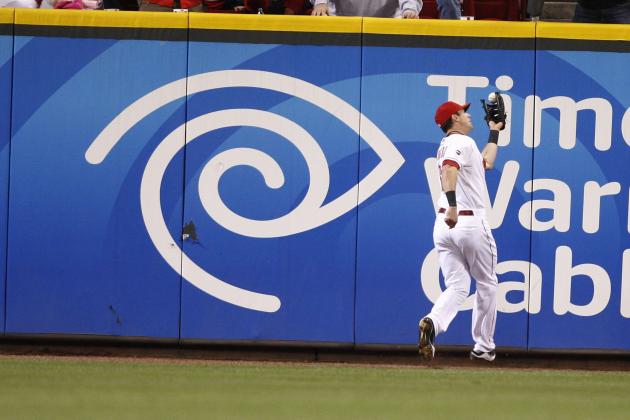 John Grieshop/Getty Images

Despite watching division rival St. Louis Cardinals win the World Series last year, the Reds are suddenly looking like the most dominant team in the NL Central. The Reds acquired starter Mat Latos from the San Diego Padres, edging the quality of their pitching closer to that of their powerhouse offense.
The bullpen also improved exponentially with the signing of Ryan Madson, who had a breakout season as a closer last year.
If Aroldis Chapman steps into his role as a starter, the club could find themselves sitting easily at the top of the division.

A heart of the lineup that features former MVP Joey Votto, Drew Stubbs, Jay Bruce and Brandon Phillips, is one that should be able to tangle with nearly any pitching staff.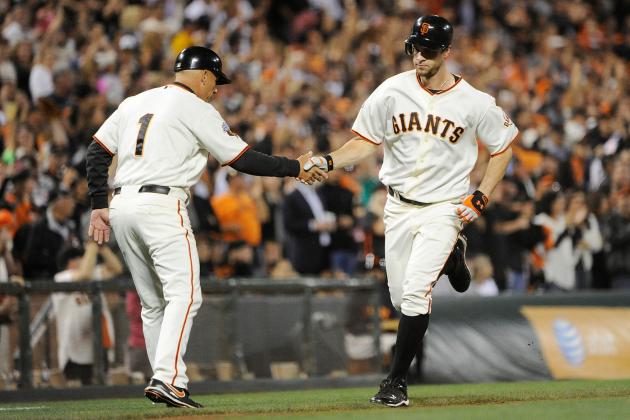 Thearon W. Henderson/Getty Images

Following their 2010 World Series victory, the Giants offense went sickly and scored an NL worst 570 runs during the 2011 season. The pitching, while not quite at the level Giants fans have become accustomed to, was still lights out from starters to middle relief to closers. The Giants bring back nearly the same young pitching staff, with another year of experience. As long as the offense can score a handful of runs, the pitching should close opponents down more often than not.

Staff ace Tim Lincecum is reportedly already looking like the dominant force that won him back-to-back Cy Young awards. His spring debut was sharp: he struck out Diamondbacks Ryan Roberts on three pitches. With starters looking that good this early in the spring, the Giants should be able to stop the Diamondbacks from repeating as division winners.

The anemic offense should see some much needed revitalization this season with the return of catcher Buster Posey. Pablo Sandoval continues his journey to shed his rotund image and will be an offensive presence. A breakthrough season from Brandon Belt or a better than expected season from Brandon Crawford should infuse enough run support to keep this team afloat.
Greg Fiume/Getty Images

The Braves team responsible for a last-day-of-the-season collapse returns a year older and ready to finish what they could not last year. The Braves may have said adios to Derek Lowe, but their pitching will barely feel his absence. Veteran Tim Hudson leads a young that includes Brandon Beachy, Jair Jurrjens and Tommy Hanson. The pitching doesn't get a whole lot easier once you run the starters off the mound. Reigning Rookie of the Year Craig Kimbrel enters his sophomore season as one the league's elite closers.

The offense may not be nearly the high quality that the pitching is. Freddie Freeman will need to avoid the sophomore slump, and Jason Heyward and Dan Uggla will need to performing their best if the Braves stand a chance at competing with the Phillies.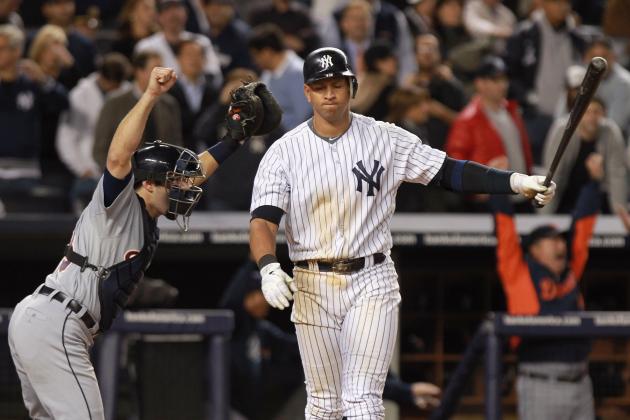 Nick Laham/Getty Images

For the third year in a row, the Yankees did not break the bank to sign the hot free-agent du jour. Instead, they chose to make their mark by trading away highly-touted prospect Jesus Montera in a package that inserts ex-Seattle Mariner Michael Pineda into their rotation.
Pineda and Hiroki Kuroda round out a starting rotation, led by ace CC Sabathia. The Yankees' starting pitching may be a bit dubious, but if Pineda and Kuroda can become quickly accustomed to the batter-friendly Yankee Stadium, the team will have a fighting chance to repeat as the division winner.

All eyes may be on Mariano Rivera as he prepares for his final season as the Yankees' closer, but he is not the only one showing his age on that Yankee roster. Derek Jeter returns for his 18th full season, coming off the worst statistical year of his career. If Jeter and a hopefully surgically-improved Alex Rodriguez can hide any signs of decline, they should not be enough to drag down Curtis Granderson and Robinson Cano offensively.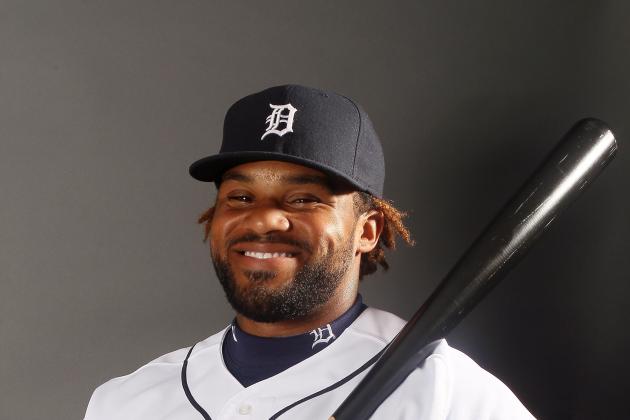 Elsa/Getty Images

Prince Fielder, who signed the Tigers' largest ever contract this offseason, combines with Miguel Cabrera to provide some serious heft at the infield corners and an embarrassment of riches at the plate. The acquisition of Fielder helps minimize the damage caused by Victor Martinez' season-ending injury. Delmon Young, Jhonny Peralta and Alex Avila make up the rest of the heart of the Tigers' lineup — one whose offense creates fear and whose defense is questionable.

Last year's MVP Justin Verlander leads a competent rotation, highlighted by last year's Motor City surprise, Doug Fister. This tough Tigers team should have no trouble sitting pretty atop a weak AL Central all year.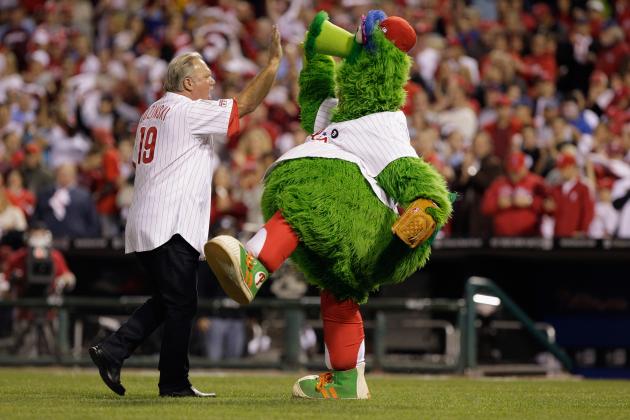 Rob Carr/Getty Images

The Phillies return in 2012 after a disappointing early exit in the 2011 playoffs. While the departure of Roy Oswalt downgrades the Four Horsemen to the Three Amigos, the trio of Cliff Lee, Cole Hamels and Roy Halladay remain one of the top-tier 1-2-3 punches in the National League.
The loss of Ryan Madson in an average bullpen stings, but the starting rotation should provide enough padding to soften the blow the mediocre pen will inevitably deliver. Hopefully the bullpen will be able to provide a sufficient bridge to new closer Jonathan Papelbon.

Ryan Howard's recent setback from his Achilles injury has him in a walking boot, with no timetable set for his return. How quickly he returns to form could determine how close the Phils come to their 102-win benchmark they set last season. Despite the emerging Nationals, the talented Braves squad and the newly loaded Marlins, the Phillies should easily win the suddenly tough NL East.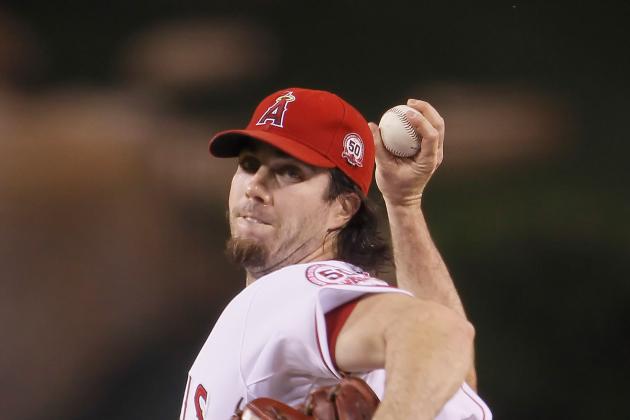 Jeff Gross/Getty Images

The Angels' front office made more offseason noise by far than any other team in the MLB. When Albert Pujols signed on Anaheim's dotted line, it signified possibly the biggest free-agent signing in the Angels' history.
As if signing Pujols wasn't enough of a statement, the Angels went out and picked up former Texas starter CJ Wilson. The acquisition of Wilson gives the Angels a core of four starters (Wilson, Dan Haren, Jered Weaver and Ervin Santana) that is certainly in the running for the best quartet of arms in the majors.

Despite an aging lineup, Angels fans have a reason to be excited this season. While Torii Hunter and Bobby Abreu may be past their prime, they are not yet ready to be put out to pasture and still have some heavy swinging power. Kendry Morales should return to the Angels' starting lineup this spring after breaking his leg in possibly the most ridiculous sports injury in recent memory (except, of course, for this).
The Angels are ready to play. Their only problem could be that while they are a stacked squad, they may not even be the strongest team in the AL West.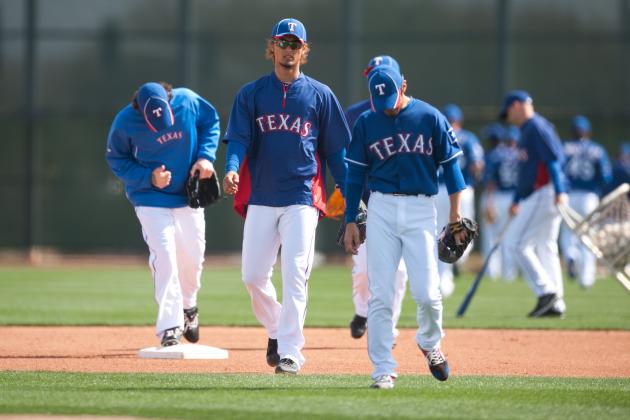 Rob Tringali/Getty Images

The last two years, the Texas Rangers have been baseball's version of "always a bridesmaid, never a bride." The team that competed in the Fall Classic in back to back years only to leave disappointed is back with minimal changes to an already formidable squad. A lineup that features Josh Hamilton and Nelson Cruz is back and ready for business.

Southpaw starter CJ Wilson's free agency had him departing the Lone Star State and heading west to join the Angels, but the Rangers' victory in the bidding war for Japanese phenom Yu Darvish should more than make up that hole left in the rotation. He may have hit a rough patch in his first intrasquad pitching appearance, but his first start Wednesday should be a hopeful indication of what his midseason form will look like.

Darvish will join a squad that's filled with players who are just now beginning to get their veteran footing. Guys like shortstop Elvis Andrus, entering his fourth season at 23 years old, and newly-named starter Neftali Feliz, who leaves the closer duties to seasoned reliever Joe Nathan, seem ready to finally lead the Rangers to that elusive World Series trophy.