Drew McIntyre and His Next 5 Possible Career Moves in WWE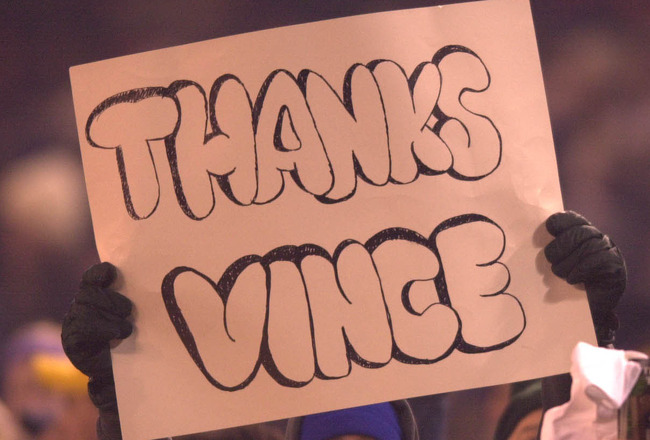 Ezra Shaw/Getty Images
Drew McIntyre is a very interesting star right now in WWE. He has seemingly been forced off of SmackDown, but he is a talented young man. I can't imagine this story just ending now.

Teddy Long has cost him his job on more than one occasion. It is time for Drew's next big career move in this industry. What are his options going forward in 2012? Let's take a look!
5. Return with a Mask
Remember the Calgary Kid vs. Eugene a few years ago on Raw?

Well, the Miz had lost his job on Raw a week earlier. The following week, we were treated to a match between the Calgary Kid and Eugene for a spot on the Red Brand's roster.

Calgary Kid won the match and quickly removed his mask...

...to reveal himself as the Miz!

Yes, Miz was "gone" for a week. Returning as the Calgary Kid, he won his roster spot back all thanks to a mask. Illogical story, but funny move!
4. Leaving WWE?
I can't imagine Drew is leaving the company.

There are absolutely zero indications of it happening. He is very talented, and leaving WWE now would make no sense.

Thus, I do not see this as some sort of John "Who?" Morrison treatment. This man actually has a bright future, and I am very intrigued.
3. FCW Stint
Again, there are no indications of such an event happening.

It very well could occur, but I see no reason for it. Drew is a "ready made" star in WWE, and time down in Florida Championship Wrestling wouldn't do much.

Is this even an option? I suppose anything is possible, but I highly doubt it.
2. Saves Teddy Long's Job
All indications have just one GM being named after WrestleMania. Teddy Long vs. Johnny Ace seems to be building up to a conclusion on April 1st, 2012.

How ironic would it be for Drew to return and help Teddy Long keep his job?

Not only that, but he could gain control over Raw and land Drew a roster position every week. It wouldn't make a ton of sense, but I have to imagine the "Chosen One" is not done with Mr. Long.
1. Joins Raw
If he doesn't side with Teddy, why not just seek employment from Mr. Excitement?

Johnny Ace will be running SmackDown next Friday night, so it would not shock me to see Drew looking to him for his next career move. Whether he hires him back or not, I think a spot on Monday nights would fit very well.

Again, Drew must be a huge part of this story, and this option makes the most sense!

Follow Justin Watry on Twitter!
Keep Reading