NHL: Teams Who Could See New Uniforms in the Next Few Years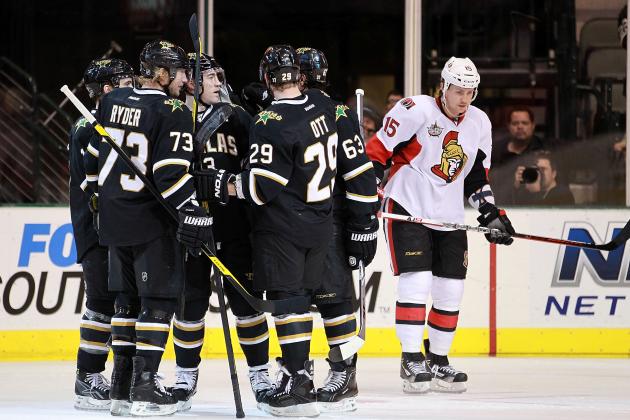 Ronald Martinez/Getty Images

Since the NHL switched to Reebok Edge jerseys in 2007, many teams have altered their uniforms in order to make them more aesthetically pleasing (and hopefully boosting sales among the fans).
A trend that has been occurring quite often in the past several years is that teams with popular alternate jerseys have been promoting them to their home jerseys, while creating white versions as their away jerseys (Buffalo, Edmonton, Los Angeles, New York Islanders and Philadelphia). Today, several teams with high-selling third jerseys and unpopular home and away sets still exist, and it leads me to wonder if more changes are in store in the near future.
Just to be clear, almost all of these predictions mentioned in this article are completely guesses on my part, based on the past trends as well as sales numbers. There is hardly any evidence that any of these changes will occur, other than that it has happened recently in several different instances.
Begin Slideshow

»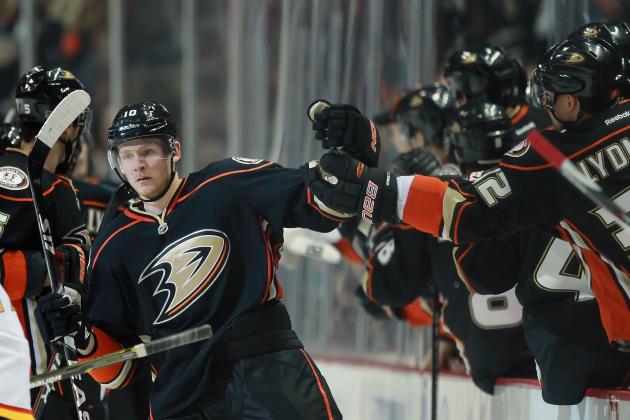 Jeff Gross/Getty Images

Anaheim's third jerseys that feature the webbed "D" logo have become somewhat popular among Ducks' fans, and the team even wore them instead of the normal home jerseys in last year's playoffs.
With the Ducks' normal home/road set being one of the blandest in the NHL, I would not be surprised to see this jersey promoted along with a white version.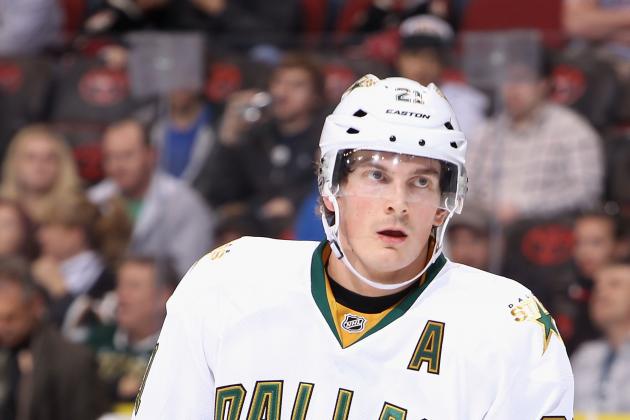 Christian Petersen/Getty Images

The Stars were definitely one of the hardest-hit teams after the switch to Reebok. They went from an iconic design of a Star-outlined jersey to...this.
This is definitely one of the most boring jerseys in the NHL, but icethetics.info reports that there is speculation that the Stars may introduce a green third jersey next season.
If this happens, it will surely be more popular than the current set, and could even become a home jersey soon.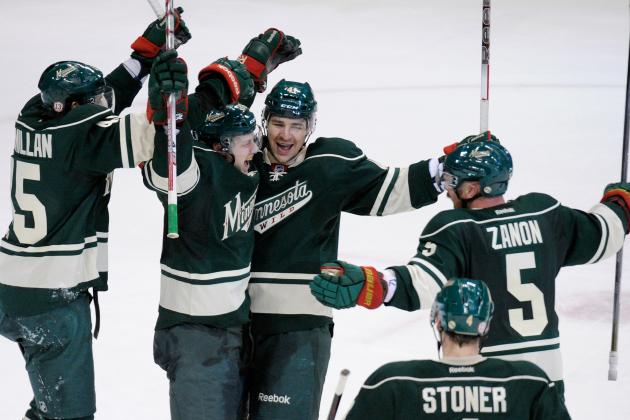 Hannah Foslien/Getty Images

All three of Minnesota's jerseys are terrific in my opinion, even among the best in the league. However, unlike other teams, none of them match each other.
While I love the current home and road jerseys, how sweet would it be to see an off-white version of this green third jersey?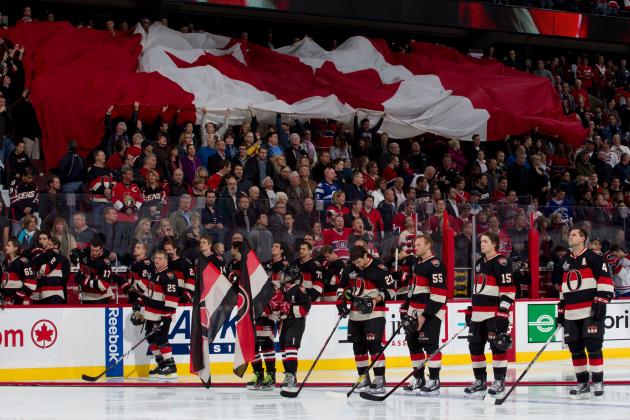 Jana Chytilova/Freestyle Photo/Getty Images

Fans love the Senators' new "Heritage" third jersey that was unveiled this year, while they seem to hate the current home/road set.
I can see the Sens making this their home jersey along with a white or off-white road jersey in the near future.
Jamie Sabau/Getty Images

Look at the stands in this picture. What color do you see?
I have noticed that the the Consol Energy Center has had a lot of blue in the crowd lately. Could this cause the Penguins to change their colors?
It is unlikely—Pittsburgh is famous for having all three of its pro sports teams wear almost identical colors—but most hockey fans do admit that their black and gold home and away jerseys are somewhat boring. Could we see the Penguins wearing mostly blue with maybe a Lemieux-era early '90s third jersey?
I don't know, but I think a lot of fans would like it.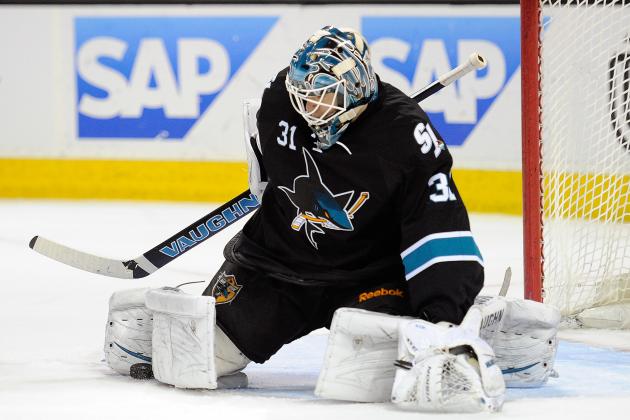 Thearon W. Henderson/Getty Images

The Sharks have tried to promote their BlackArmor third jerseys very much lately, as they wore them in last year's playoffs and I would assume that they will wear them in this year's as well.
While it's highly unlikely, I can see them possibly making this their home jersey and making a white version to go along with it. I wouldn't like this change, as I like how the Sharks have a unique color scheme, but I also strongly doubt it will ever happen.
Dilip Vishwanat/Getty Images

The Blues have a good home/road set, but their third jersey has become very popular to fans across the league.
Their current set is also based off of the cookie-cutter Reebok EDGE template that many teams have replaced in recent years. I could definitely see this become the home jersey while a white counterpart is also added.