Frankie Edgar or Anthony Pettis: Who Gets the First Shot at Benson Henderson?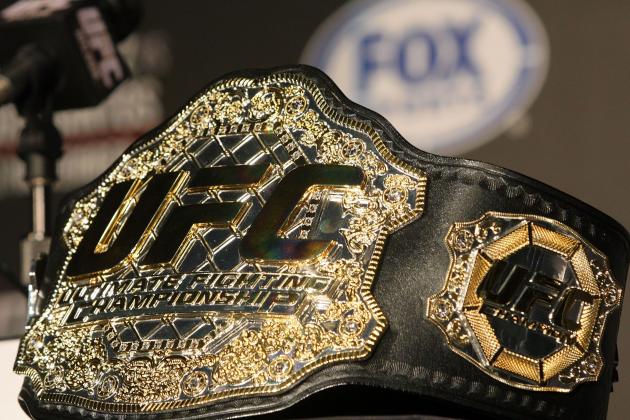 Victor Decolongon/Getty Images

UFC 144 was supposed to be the event where the UFC's lightweight division straightened itself out. No more rematches, no more logjams at the top of the division and no more ifs, ands or buts. Just lightweight champion Frankie Edgar against No. 1 contender Benson Henderson.
The winner moves on to bigger and better things. The loser...wait in line.
But when have things ever been that easy?
Not only did the consummate professional and humble champion lose his title, but some would say Frankie Edgar lost it in controversial fashion. To further complicate matters, Anthony Pettis, a man who already has beaten the new champion, also won at UFC 144 and did so in spectacular fashion. The last WEC lightweight champion wasn't shy in staking his claim to the next title shot.
In other words, there are more questions, more ifs, ands and buts than ever before.
Whether the lightweight division gets taken hostage by another rematch is certainly up for debate. There seems to be little doubt, however, that anyone other then Anthony Pettis or Frankie Edgar gets the next title shot.
Nate Diaz and Jim Miller's matchup certainly seems fully capable of being a title eliminator fight, but that's not for months, and the winner would then need even more time to recuperate, train and then fight. That's too long for Henderson to wait.
Other top fighters: Gray Maynard, Clay Guida and Donald Cerrone are all coming off losses, the latter already scheduled to fight Jeremy Stephens and all three needing at least a couple more wins before being seriously considered for a title shot.
And for all the Gilbert Melendez fans out there: Sorry, but he's not coming over anytime soon.
That brings the lightweight division back to two men: Frankie Edgar and Anthony Pettis. "The Answer" for the questions, or "Showtime" for a fresh face.
Begin Slideshow

»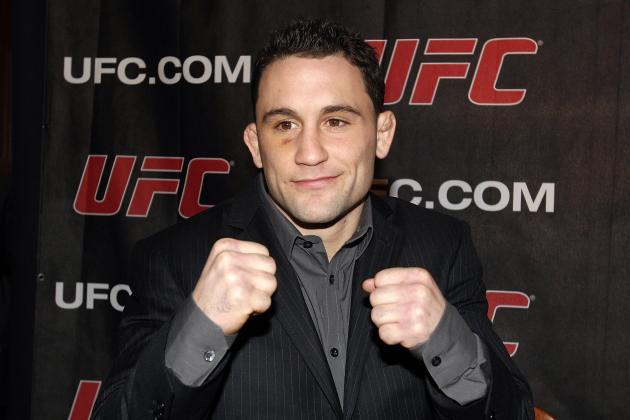 Michael Cohen/Getty Images

Say what you want about Frankie Edgar, but the guy is a champion in every sense of the word. What he's been able to do in the Octagon is nothing short of impressive and he has done so while being the undersized fighter in almost all of his fights.

Edgar has also done any and everything the UFC has asked him to do (aside from moving down in weight). When he beat B.J. Penn to earn the UFC lightweight title, the UFC forced B.J. Penn down his throat, again, in an immediate rematch.

Not only did Edgar never complain, he handled his business in the Octagon and beat Penn so convincingly the next time around that it was apparent B.J. Penn didn't even deserve to be in the same Octagon as Edgar.

Gray Maynard was obviously an itch that had to be scratched. After losing to "The Bully" in the first fight and then finishing in a draw the second time, Frankie Edgar had to give it a third go-around with Maynard.

It's what was right for the UFC, what was right for the fans and, yes, what was right for Maynard. Edgar never complained. In fact, he embraced the opportunity.

Edgar would go on to finish the biggest nuisance in his career and finally move on to a new face at UFC 144.

Benson Henderson, obviously, would prove to be too much for Frankie Edgar this time. UFC 144 saw Edgar's claim to the title lost and beginning his case for a rematch.

The reasons for a rematch are obvious. "The Answer" has never denied anyone the chance to fight him and in doing so was shackled to the same fights for the better part of two years.
Whether it was B.J. Penn or Gray Maynard, Edgar never balked at the UFC and made life easy for management when he easily could have said no and been difficult.

The fight with Benson Henderson seems to have been close enough to leave some people questioning the decision. Dan Henderson, Kenny Florian, Amir Sadollah, Dustin Poirier and Yves Edwards all scored the fight for Frankie Edgar, "Hendo" even going as far to say that Edgar could have won four of the five rounds.
The first fight was definitely worth the price of admission, let alone the pay-per-view cost. Imagine how good the second one could be.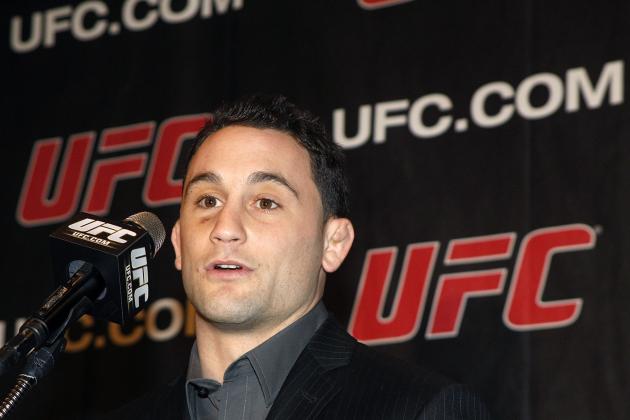 Michael Cohen/Getty Images

Unfortunately, what became the staple of Frankie Edgar's title reign—rematches—is what hurts Edgar's case to get another shot at the lightweight title.
The lightweight division has essentially been on lockdown since Frankie Edgar's title reign began, with only two fighters getting a chance to fight for a championship in what is undeniably the most talented weight class in the UFC.
Fans are over it. While there is no doubt everyone would love to see Edgar/Henderson II, people like seeing variety and change more.
Look at Dominick Cruz and Urijah Faber. Their last fight was as entertaining as any main event for a UFC PPV. Yet, after Faber lost, despite no competitor (not named Faber) being near Cruz's skill level, the UFC sent the two fighters on different paths, Faber needing to defeat Brian Bowles before being granted another title shot.
That's certainly what could happen in this instance.
After two years of the same old, same old at the top of the lightweight division, fans don't want to be stuck with the same fights over and over again in 2012.
Frankie Edgar is just a victim of circumstance.
To make matters worse, the only man that appears to be in his way of a rematch is the man who not only beat Benson Henderson last, but did so in what was one of the best fights of 2010.
The hype and excitement over a potential second fight between Henderson and Pettis might just be a little too alluring to pass up.
The case for Anthony Pettis is simple: He's the last fighter to defeat the reigning lightweight champion.
Few, if any, fighters had a better year in 2010 than Anthony Pettis. "Showtime" fought four times, not only winning all four of those fights, but locking up the trifecta of bonuses along the way: Knockout, Submission and Fight of the Night, the latter bonus awarded when he beat Benson Henderson for the WEC lightweight title.
In 2011, Anthony Pettis was supposed to be rewarded for his success in 2010 with an immediate lightweight title shot. Thanks to the hangup at the top of the lightweight division, Pettis never got that chance. Gray Maynard would get a second shot at the title and Pettis would lose to Clay Guida, derailing his entire 2011 plans.
Now, Pettis is back and is as exciting to watch as ever. Fresh off another highlight finish, there may not be a better time to plug "Showtime" into a title fight with Ben Henderson.
And the UFC knows it.
The UFC is all about giving fans the fights they want to see. That's why guys like Nick Diaz and Alistair Overeem were brought over in the first place. Well, everyone wants to see Henderson/Pettis II—even those that think Frankie Edgar deserves a rematch.
There's not going to be a better time than now.
Just as the case for Anthony Pettis getting a title shot is simple, so is the reason for him being denied that title shot: the lack of wins against star power.
Pettis hardly has a list of who's who on his record. Benson Henderson aside, "Showtime" has lost to the only clear top-10 lightweight he's fought in the UFC, Clay Guida, in a fight that Pettis clearly lost.
Even after Guida, Pettis didn't woo anybody against Shane Roller, narrowly getting the win by the skin of his teeth in a split decision.
The win against Joe Lauzon at UFC 144 was impressive, no doubt. Lauzon was a borderline top-10 lightweight and Pettis disposed of him quickly. However, Lauzon is a lot like Pettis in that he also hasn't beaten very many top contenders. Losses to Kenny Florian, Sam Stout and George Sotiropoulos (who hasn't won since) prove Lauzon still has a lot to prove before he can be taken too seriously.
Thus, we are back to where we started.
Anthony Pettis is exciting to watch, sure, but compare who he's beaten to Frankie Edgar and then try to honestly state that Pettis deserves a title shot before Frankie Edgar.
Surely, Anthony Pettis needs to win against at least one sure-fire top-10 lightweight before he gets a title shot, right?
No matter which way the UFC decides to go, fight fans are in for a treat. Both fighters have already proven they deserve to be in the same Octagon as Benson Henderson and both fights have been wildly entertaining.
The right thing to do will ultimately end up being the wrong thing in someone's eyes, so no matter what, the UFC is in a win/win situation, as well as a lose/lose.
Anthony Pettis is the new hotness right now. His exciting and flashy fighting style is insanely entertaining to watch and has proven to be a winning formula against the champion. If the UFC wants to move on from the same old story in the lightweight division, Anthony Pettis is the man to lead them to greener pastures.
However, if the UFC wants to do right by a fighter who has given the company his soul and done everything that he has been asked to do without ever complaining, then Frankie Edgar deserves his rematch for the title. The guy has done nothing but defeat top-notch talent leading up to that Henderson fight.