Ring of Honor Review (2-25-12): Richards/Lethal Sets Up 10th Anniversary Event
March 4, 2012

 One week away from Ring of Honor's 10th Anniversary Event pay-per-view, we were treated to another episode taped at Baltimore's Du Burns Arena, which I desperately want to rename the Boo-urns Arena.
Ring of Honor did a magnificent job of using an ROH Championship match as a vehicle to set everything in motion for Sunday.

The Young Bucks defeated Caprice Coleman & Cedric Alexander
Until the opening minutes of this show, I wasn't sure what to think about Coleman & Alexander. They are very talented and have put on some great matches, but they've also never given me a reason to care.
Their partnership has never seemed to go beyond "Hey, here's two guys that would make a good team."
Not anymore. A singing promo? Sign me up. After enduring a month of the Young Bucks calling people "dorks" and Edwards and O'Reilly espousing manliness, I am totally behind a tag team featuring soul-infused, singing trash talk.
While the Young Bucks might not be very interesting, they are certainly exciting.
Both of these teams kept the throttle to the floor, never allowing the viewer to take a breath. That's good, because any break would have allowed me to remember that there was no way the Young Bucks were losing this match.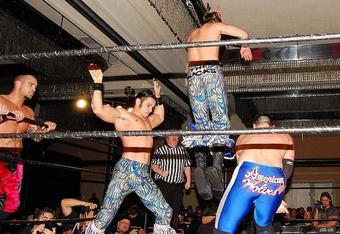 After all, they are only a week away from challenging the Briscoes for the ROH Tag Team Championships at the 10th Anniversary Event.
It's a tribute to both of these teams that I was on the edge of my seat.
Verdict: Thumbs Up
Best Moment: A sequence where both teams traded reversals, whipping and ducking each other from opposite corners. It was impossible to follow, but exhilarating to try. 

Embassy Ltd. Promo
This time, R.D. Evans didn't even get a chance to interrupt Prince Nana. Tommaso Ciampa did it for him, following it up with a rather intense plea for Jay Lethal to win the ROH Championship tonight so that Ciampa can take it at the 10th Anniversary Event pay-per-view.
Ciampa is coming into his own, and it is frightening.
Verdict: Thumbs Up
Best Moment: The moment I realized that if someone told me that Ciampa has killed a man, I would accept it as truth in a heartbeat.

Promo Time Quick Notes
-I love the idea of "Big Man" being some mystical Briscoe elder that is frequently mentioned, but never seen. Unfortunately, research confirmed that we have already seen Papa Briscoe. I liked it better my way.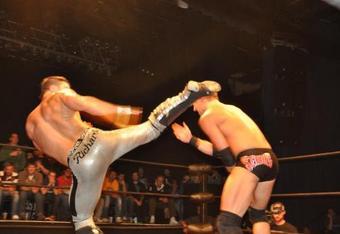 - Jimmy Jacobs' "I'm going to defeat evil using the power of evil" speech probably would have gone better without the Bill Clinton lip bite and the Zoolander head tilt.
-Kevin Steen is still awesome. This time, he is pulling a reverse Steve Corino, trying to convince Jacobs to embrace the hate. Sorry, I couldn't resist.
-Rhett Titus is back, which means that my favorite ROH tag team will return to face the Wrestling's Tag Team at the 10th Anniversary Event.
-The key to a sidekick is making sure they are less interesting than the superhero. If Michael Elgin is Roderick Strong's sidekick, ROH is failing this one miserably.
-Adam Cole is sporting the worst outfit in wrestling history. I have no words.  
Verdict: Thumbs Down
Worst Moment: The realization that I may never give a thumbs up to this segment. 

Davey Richards defeated Jay Lethal to retain the ROH Championship
Just like the opening match, we knew exactly how this one was going to end. That wasn't the point, though. The real question was how we were going to get there.
Jay Lethal and Davey Richards are two of the promotion's best technicians and they did not disappoint. I have criticized Richards in the past, but if he is limited to 15 or 20 minutes, he's going to give you an incredible match.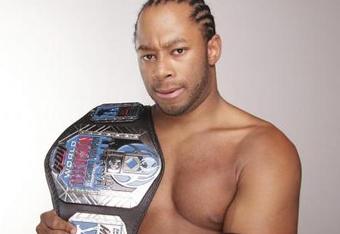 Lethal and Richards performed their version of one of the greatest stories in wrestling.
There is one title. There are two men. Both are pushed to their limits in the pursuit of the championship.
An overbooked ending with a ringside brawl involving Kyle O'Reilly, Eddie Edwards, Adam Cole, and the House of Truth obscured the story's conclusion, but not every story ends the way we wish.
It looked like Lethal was going to win the match before accidental interference led to his defeat. It will be interesting to see if any controversy arises in an already-crowded ROH Championship scene.
Verdict: Thumbs Up
Best Moment: Davey Richards hitting a superplex on Lethal, spinning up, hitting a Falcon Arrow, and locking in an armbar. All of this was done in one, sweeping motion. 

Show Verdict: Thumbs Up
This episode was a perfect lead-in to the 10th Anniversary Event pay-per-view. The challengers and champions looked strong and the peripheral players showed their hand. The only thing left to do is watch everything unfold Sunday.
Except not.
There is another television episode the night before the pay-per-view. It ruins both a perfect build to the Sunday's pay-per-view and my plan to be totally caught up for Sunday.
Next Week: Eddie Edwards and Roderick Strong clash to become No. 1 Contender for the ROH Championship.
Also, Ring of Honor's 10th Anniversary Event pay-per-view is Sunday, March 4. The announced matches on the card are listed below.
Davey Richards & Kyle O'Reilly vs. Eddie Edwards & Adam Cole
The Briscoes vs. The Young Bucks for the ROH Tag Team Championship
Jay Lethal vs. Tommaso Ciampa for the ROH Television Championship
Jimmy Jacobs vs. Kevin Steen in a No DQ Match
The Amazing Red & TJ Perkins vs. The House of Truth
Wrestling's Greatest Tag Team vs. The All Night Xpress
Homicide vs. Mike Bennett
All photos courtesy of rohwrestling.com