San Francisco 49ers Free Agency: 4 FAs the Niners Should Look out for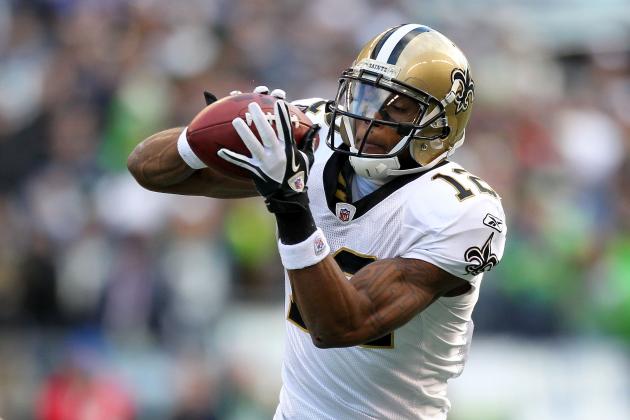 Otto Greule Jr/Getty Images

The March 13 kickoff date for the NFL free agency period is just around the corner—and surely there are a few surprises in store.
For some NFL franchises, it's a chance for a clean slate—an opportunity to bury past failures and lure in some of the league's elite talents with fat paychecks, as well as increased playing time on the gridiron.
The wrong financial commitment carries the potential to hamper a team for years. The right one, though, can take a team to that coveted "next level." Be it merely a seat at the NFL playoff table, or a chance to hoist the Lombardi Trophy.
But the best franchises are not the ones run by overzealous owners with a sweet tooth for big-money veterans, as teams that handle their business through the NFL draft aren't pressured to spend loosely in free agency.
It's safe to say San Francisco has done just that in recent years, loading its roster with an even blend of successful draft picks and reasonably-priced free agents. Once that talent-laden roster was finally paired with an adequate coaching staff, the return to relevance ensued.
So, if you're hoping for the 49ers to throw the bank at a rising star searching for a new home, don't.
They'll assess their needs and attack the market with a patient, well-planned approach. It worked last year (though, granted, 2011's lockout-delayed offseason sparked a bit of free-agent chaos), and it should continue to bear success moving forward.
With that said, here are four free agents the 49ers should be keeping an eye on this spring.
Begin Slideshow

»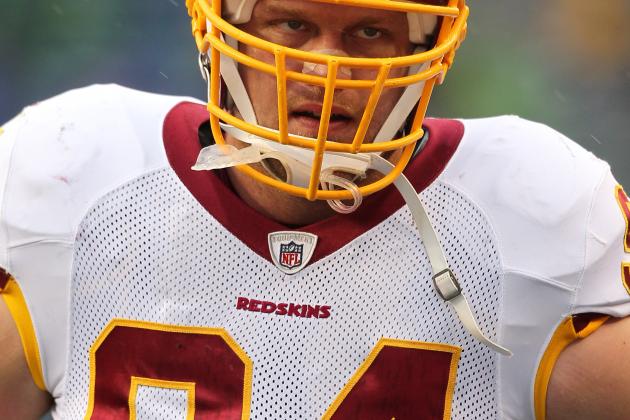 Otto Greule Jr/Getty Images

Adam Carriker was once a highly touted draft choice as a defensive tackle for the St. Louis Rams in 2007.
The 13th overall pick got his career off to a decent start with an impressive rookie season, but he missed all of '09 with an injury and was eventually traded to the Redskins for draft choices in 2010.
The 6'6", 311-pound giant has revitalized his career in Washington, and he may be ready to hit the market.
Carriker excelled after moving to defensive end (where he played in college at Nebraska) in Washington's 3-4 defense, and would be a great fit in San Francisco's as well.
The D-end's massive frame allows him to set the edge beautifully on run defense, and even racked up 5.5 sacks in 2011.
The 49ers have a substantial need for depth at this position, as Demarcus Dobbs currently sits as the only DE behind Justin Smith and Ray McDonald on the depth chart.
Carriker may prefer to keep his starting spot in Washington, but the Redskins have been down on their luck for some time and may let Carriker opt to test free agency with hopes of adding a more effective pass-rush presence on the edge.
Carriker could still gain considerable minutes rotating on the 49ers front line, and he would likely come at an affordable price.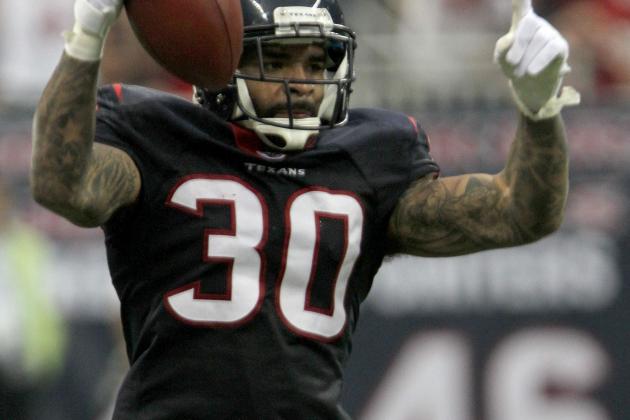 Thomas B. Shea/Getty Images

Cut by the Miami Dolphins in 2010, Allen was claimed off waivers by a Houston Texans squad desperately in need of secondary help.
The former first-round pick in 2006 was another draft bust sent packing, and found a more beneficial environment elsewhere.
The 6'1", 204-pound Allen would go on to pick off seven passes in two seasons with the Texans, and eventually help a revamped secondary lead the franchise to its first ever playoff appearance in 2011.
Despite playing in all 16 games of the '11 season and performing exceptionally well (45 tackles, four INT), Allen didn't receive the playing time he deserved, as coaches favored the young Kareem Jackson at the No. 2 corner spot.
San Francisco has a promising young corner themselves in Chris Culliver, and Tarell Brown won over the 49ers coaches in 2011 as well.
But Pro Bowler Carlos Rogers is a coveted free agent this spring, and although Rogers would love to stay in San Fran, there is a possibility of him leaving town and the 49ers needing a replacement.
Even if Rogers does re-sign—something I'm completely in favor of—Allen would bring excellent competition to the 49ers secondary at an affordable rate. They'll need it, considering the list of pass-happy opponents awaiting in 2012.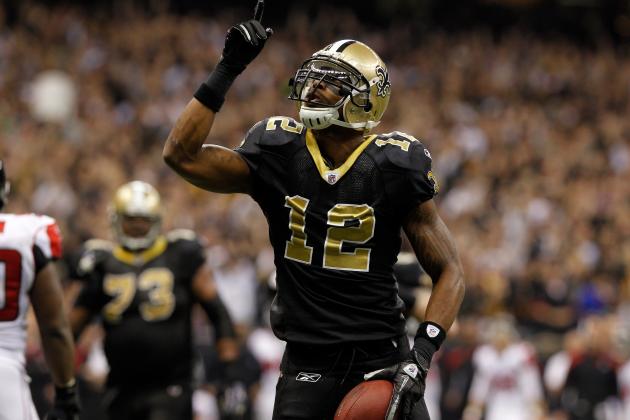 Chris Graythen/Getty Images

If you've read any of my previous work, you're likely aware that I've been clamoring over Colston for some time. The 49ers' most glaring hole is at wide receiver, and the team's tallest wideout (Michael Crabtree) stands at just 6'1".
Colston is 6'4", 225 pounds and offers the big-bodied threat over the middle for Alex Smith—something Braylon Edwards failed to provide in 2011. Smith has improved greatly in the passing game (highlighted against Colston's Saints in the playoffs), but he tends to air-mail some throws and would benefit from a more rangy receiver.
Colston does have a history of injuries—including multiple knee surgeries—but he remains durable at the age of 28 and has played in 86 of a possible 96 regular-season contests. He's also racked up 1,000 yards in five of his six seasons, including a brilliant '07 campaign (98 Rec, 1,202 Yards, 11 TD).
Oh, and he's also a beast in the playoffs.
Colston would be one of the more pricy free agents on the 49ers list, but the attention drawn to big-play receivers like Stevie Johnson and Mike Wallace could render him more affordable than initially thought.
With that said, the Saints have quite a mess on their hands, and Colston could be edging closer and closer to leaving town. Drew Brees recently garnered the team's franchise tag, leaving their ability to retain Colston and other free agents in serious doubt.
Not to mention, they've got this so-called "bounty fund" to explain to NFL officials.
Good luck with that, New Orleans.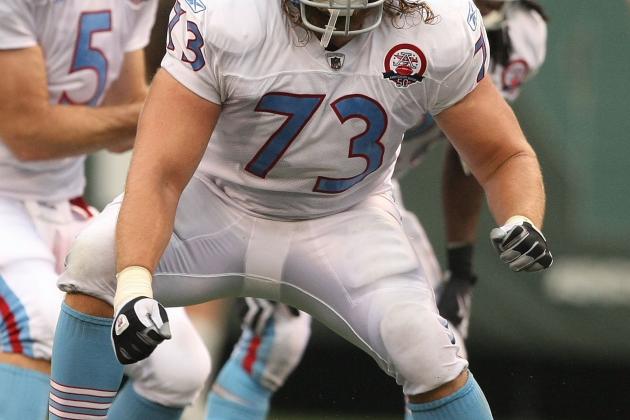 Al Bello/Getty Images

The 49ers need a long-term solution at right guard, a luxury that's escaped them for some time now.
Adam Snyder did a bang-up job filling in for the disappointing Chilo Rachal throughout the 2011 season, and it's unlikely the free agent Rachal returns to San Fran next season.
Snyder is an effective run-blocker but lacks consistency in the passing game, and is a free agent as well.
The NFL draft is an option to fill this need, but the only prospects with the potential to contribute immediately will be gone before the 49ers draft at No. 30.
Enter, free agent guard Jake Scott.
At 6'5", 292 pounds, Scott is 30 years old and has started every game since 2005. Considering durability is a rarity amongst offensive linemen, Scott is a valuable asset up front. He's also more effective in pass-blocking than either of the 49ers' options a year ago.
With guards Carl Nicks and Ben Grubbs (both left guards) garnering the most attention in free agency this spring, Scott could be a reliable option at an affordable price.