Clemson Football Recruiting: The Top 2013 in-State Recruits Who Can't Slip Away
Mike Ehrmann/Getty Images
Recruiting has become the forefront of college football, with schools all across the nation searching for the best players who can help shape their program and take that next step toward success. Whether it's that 5-star high school All-American talent or the 3-star player who is bursting with potential, recruits can be found everywhere.
And for a team like the Clemson Tigers, they must be sure to cash in on the talent in South Carolina despite their success outside the state. Some have even suggested that losing to South Carolina three straight times has in fact been due to the decline of commitment from in-state recruits who have actually been exposed to one of the most historic rivalries of college football.
While Clemson had better in-state recruits commit in 2012, they hope to push that momentum into the 2013 class, where they must cash in on the jewels of the Palmetto State.
Mike Williams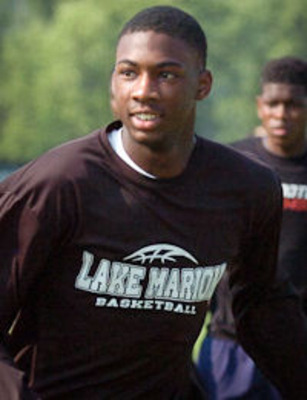 Courtesy of (http://www.tigernet.com/view/story.do?id=10364)
This 4-star wide receiver from Lake Marion High School has already been offered by the Tigers and is one of the biggest receivers in the state of South Carolina right now.
As a junior, Williams had 66 receptions for 1,296 yards and 11 touchdowns, and as a sophomore, Williams had 42 receptions. He is being personally recruited by Marion Hobby and Jeff Scott, and was also on the Preseason Elite 11 watch list by the Orangeburg Times and Democrat.
Clemson offered Williams back in May, and he has taken several visits to Clemson since then and note "that he wants to play close to home."
Tramel Terry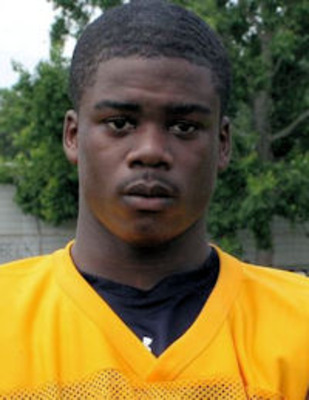 Courtesy of (http://www.tigernet.com/view/story.do?id=10364)
This is yet another receiver the Tigers have their eyes on.
This Goose Creek, S.C., native is ranked among the best receivers in the state and has upside as both a receiver and a corner. According to Tigernet.com, he is being personally recruited by Dan Brooks and Tony Elliot.
As a junior, Terry had 2,031 all-purpose yards, including 22 receptions for more than 600 yards and eight touchdowns as a receiver.
Terry has already received offers from Coastal Carolina, East Carolina, Florida and Georgia.
Mykal Moody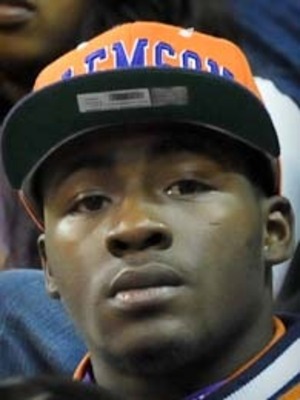 Courtesy of (http://www.tigernet.com/view/story.do?id=10364)
Moody is a dual-threat quarterback who ran for 1,500 yards in 2011. According to Tigernet.com, He is being recruited as a quarterback, wide receiver and defensive back from multiple schools, including the likes of Oregon, Alabama and Florida.
Clemson is looking at this Conway, S.C., native as more of a slot receiver. He visited Clemson's most recent Junior Day, but has yet to receive an offer from the Tigers, although he says Clemson and Oregon are showing the most interest.
Michael Hill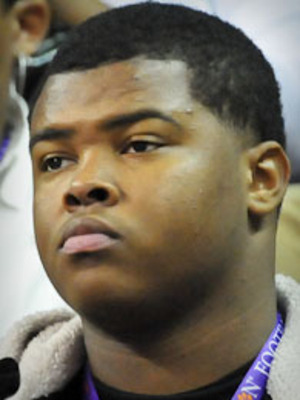 Courtesy of (http://www.tigernet.com/view/story.do?id=10364)
This defensive line prospect from Pendleton has already received offers from both Clemson and South Carolina. He is also hearing from Auburn, Alabama and Florida.
During his junior campaign, Hill had 79 tackles with 27 tackles for loss and 10 sacks. According to Tigernet.com, he is being recruited by offensive coordinator Chad Morris.
Jaylen Miller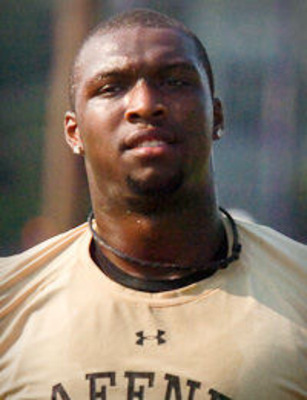 Courtesy of (http://www.tigernet.com/view/story.do?id=10364)
The defensive end prospect from Gaffney has yet to receive official offers from any school, but he is hearing from USC, Clemson, N.C. State, Maryland and others.
With his speed, Miller has the ability to rush off the edge, and he has the strength to bull-rush opposing offensive linemen. For Miller, it's not a question of if offers will come, it's just a matter of when they will come.
Devarius Brunson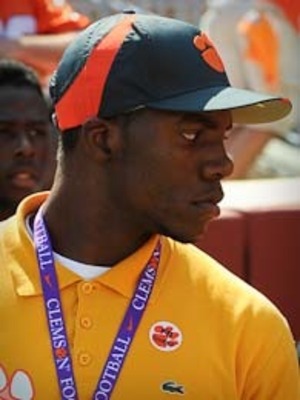 This Lake City native has not yet had an official Clemson offer, but he was part of Clemson's Junior Day.
As a junior, Brunson had 172 tackles, 18 for loss, 10 sacks, eight forced fumbles and an interception. He may be a little on the smaller side for a linebacker, and it could be possible that if he doesn't put on more weight he could be moved to safety in the future.
Bryce King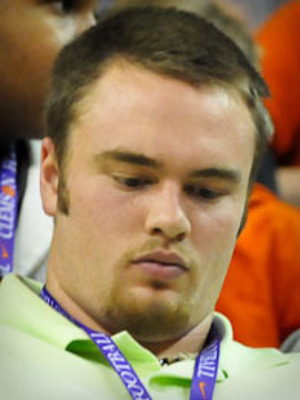 Offensive lineman Bryce King is among one of the top offensive line prospects, earning the honor of being First-Team Underclassmen All-American by ESPN High School.
King has received offers from Clemson, South Carolina, LSU, North Carolina and N.C. State. According to tigernet.com, King had a good time on his Clemson visit, though at this point seems to be favoring South Carolina.
Keep Reading

Clemson Football: Like this team?