WWE/TNA: Top 10 Moments of the Week (Feb. 27-Mar. 2)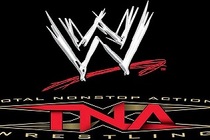 Another week of professional wrestling has come to an end!
WWE Monday Night Raw was an overall good show. It had multiple low points, but a lot of the good cancelled out the bad.
TNA Impact Wrestling delivered another solid show this week. This continues TNA Wrestling's string of good shows and they've been on a roll so far this year.
WWE Friday Night SmackDown was a decent show. It had more low points than Raw did, and while the good tried to cancel out the bad, it just wasn't enough.
Which show was the best this week? I have to give it to Impact Wrestling as the overall show was very, very good!
This knocks Raw out of the top spot and puts TNA right back into it.
Throughout the week there were plenty of moments but only 10 can make the cut!
Here are my top 10 moments of the week.
Begin Slideshow

»
impactwrestling.com
I thought this was a good match that saw some nice action throughout.
Ion performed great in the ring and is proving that he deserves that No. 1 contender spot. It's a shame that he got it the way he did, but he's really showing that he should be man facing Austin Aries at Victory Road.
He's starting to impress me with his ability and his character. His gimmick is similar to Aries in that they're both cocky and think that they're the best.
Seeing their two similar personalities clash at Victory Road should be great to see.
I highly doubt he'll defeat Aries at the PPV, but I have zero doubts that he'll be X-Division champion sometime this year.
Shannon Moore was quite good as well, but he just seems lost without a partner. He's been with Ink Inc. for so long that he seems out of place at times in singles competition.
Moore is good in the ring, but at this point in his career he's best used as someone to get others over.
Moore is an established talent and could really help put others over like Ion, Mark Haskins and Jesse Sorenson when he's able to return.
He did that on Thursday and I hope he does it more often.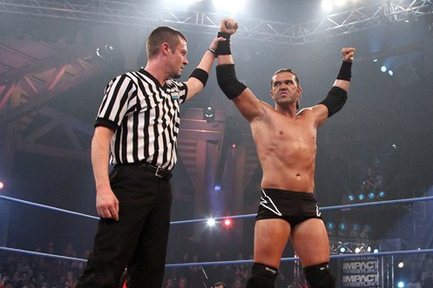 impactwrestling.com
Despite this being the millionth time I've seen Styles and Daniels against each other, I thought this was an overall good match.
Both wrestlers delivered once again, but they are starting to slow down. They both performed great, but they've faced each other way too many times.
You can only face the same opponent so many times before you run out of things to do to make the next match standout.
I remember these two would have five-star matches every single time, but those stars are starting to fade.
They need to get away from each other!
Kazarian, though, is really starting to standout in this storyline. It's because of Kaz that this really makes the list.
At first he was Daniels' lackey, but now he seems to be playing mind games with him.
Kaz is a great talent, but he's never been able to escape from the shadow of bigger name TNA originals like Styles.
This storyline seems to be breaking him out of it.
When Daniels first took control of Kaz, Daniels gave the orders and Kaz just put his head down and obeyed.
Now Kazarian seems to be giving the orders while Daniels looks on confused.
I have a feeling that 2012 will be a great year for Kazarian.
wwe.com
When Kane lost to John Cena I thought that was it for him. He lost his return feud and all of the steam he had was completely gone.
Since he returned, I started to wonder what they were going to do with him come WrestleMania. With Cena facing the Rock I knew that feud would end at the Elimination Chamber. This past Monday on Raw we started to get our answer.
After Primo and Epico successfully defended their tag team championship against the Booming Truth and American Perfection, Kane's pyro went off and he headed to the ring.
He proceeded to dismantle all six wrestlers and left them down and out as he stood over them.
It was never explained as to why Kane attacked, but I assumed that he was looking for some new competition.
He didn't find it in any of the six men on Monday so he tried again this past Friday on SmackDown.
As Randy Orton was battling Daniel Bryan, Kane made his way out and Orton immediately went after the Big Red Monster.
No questions asked, Orton just went on the attack.
While Kane ended up chokeslamming the Apex Predator, I think what Orton did is exactly what Kane wanted.
He wanted competition and Orton gave that to him.
This feud should be interesting and I can't wait for their inevitable match at WrestleMania.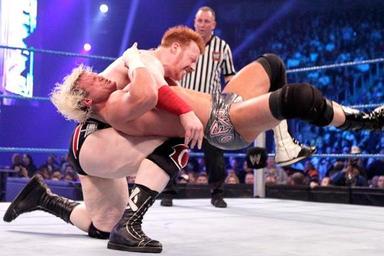 wwe.com
I really enjoyed this match. I thought it was quite good as it saw some nice, back-and-forth action and had a very good pace to it.
I especially liked this match because it made Sheamus look human.
He's been like an Irish Superman as of late and I felt that WWE was making him way too strong going into WrestleMania.
If he went into the event looking like a monster ready to destroy Daniel Bryan then lost, his momentum would be completely dead and the fans may no longer believe in the Great White Sheamus.
At one point during the match it looked like Ziggler was going to win and it made it seem like Sheamus can actually lose.
He didn't, of course, but just the thought of him losing before WrestleMania will get fans behind him even more.
If they think he's about to lose, they'll cheer even more to get him back up!
Sheamus has improved quite a bit since his debut in 2009 and has since become one of the best WWE has right now.
Ziggler isn't without praise either. He's come a long way since being Nicky of the Spirit Squad.
The Showoff has become one of the best WWE has as well and always puts on a good match every time he's in a ring.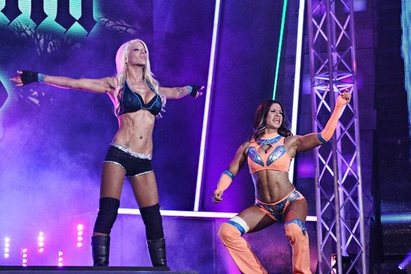 impactwrestling.com
I thought this was a good match, much better than the Madison/ODB match that took place earlier in the night.
I'm a big fan of both Madison Rayne and ODB, but their styles just didn't mesh too well so it made for an overall bland match.
As for this one, the star of the match was without a doubt Sarita!
Velvet Sky basically did the babyface five moves of doom so she didn't get much of a chance to shine here.
The other three, though, were great and made for a very enjoyable match to watch.
Mickie was actually good in the ring for once, maybe that's because she was facing someone other than Gail Kim for a change.
I'm glad Angelina Love seems to be away from Winter. She's been extremely watered down for the past year, but she performed very well in this match.
While Mickie and Angelina performed quite well, Sarita made them look like amateurs.
Sarita is probably the best in the Knockout's division, but she has been extremely underutilized since her debut in 2009.
I loved her suicide dive to the outside. Women in the main two companies just do that so it was great to see, especially since Sarita showcased her training in the Lucha Libre style of wrestling.
I really hope this match is a sign of things to come and she has the Knockout's championship sometime this year!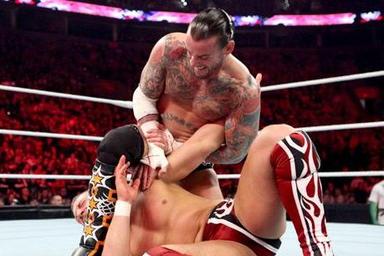 wwe.com
Despite another Punk/Bryan match ending in a no contest, this was a very good match.
Punk and Bryan once again performed great with one another! A decisive victory here would have been nice, though.
At the same time, I understand why there wasn't. Having one world champion beat the other shows that the losing champion is the weaker title holder.
You can't have either world champion looking weak heading into the "Grandest Stage of Them All."
Either way, both wrestlers put on a good show here and if I had my way, they'd be feuding during the summer.
I mean, a feud between these two is destined to happen!
If WWE plays their cards right, CM Punk versus Daniel Bryan will be headlining SummerSlam, or even WrestleMania next year!
WWE Raw was going to open with a CM Punk/Daniel Bryan rematch, but WWE couldn't resist having an in-ring segment open the show instead.
You know what? I'm really glad they went the way they did.
This was a great segment! Both Punk and Jericho delivered big time on the mic.
I've been waiting for the verbal confrontation between these two, and I got it this past Monday.
I think it would have been better if they saved this for the Raw before WrestleMania, and they may have another confrontation then, but I'm still glad it happened.
Nobody has been able to touch CM Punk on the mic since his worked shoot during the summer and he has delivered great promo after great promo.
He now has competition, though, in Chris Jericho.
Y2J has always been great on the mic and always delivers his best work when he's a heel.
While Jericho gave Punk a run for his money, I think the WWE champion won this confrontation.
That's why I think there will be another one before the big event!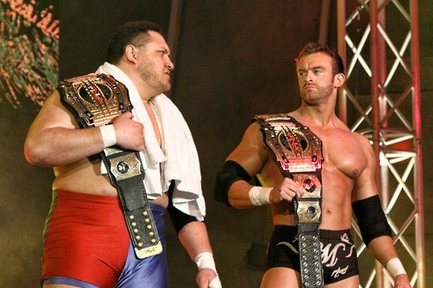 impactwrestling.com
I thought that this was a great match and it was beyond great to see some fresh faces in the main event.
I loved the Storm/Roode aspect of the match. Seeing Roode run away from his Lockdown opponent adds to his heel character and he really is one of the best in the business today.
Bully Ray was great as well and is also one of the best heels in the business. His ability to get under the crowd's skin with just a few words makes him the definition of a true heel.
The real stars of this match, though, were the three new faces in the main event.
It's been years since Samoa Joe has been in the main event, but it seemed like he never left!
Magnus really stepped up his game here and showed that he can hang in the main event with the current stars like Roode, Storm and Bully Ray.
Austin Aries seemed right at home in the main event. While he was the smallest wrestler in the match, he out performed his bigger counterparts on multiple occasions.
All six wrestler performed great in this match, but all eyes were on Austin Aries, Samoa Joe and Magnus.
They proved to everyone that they deserved this spot in the main event.
I hope that this isn't the last time we see either of them at the top of the card.
This was a great segment here!
All three heels were phenomenal on the mic, but I think Aries was the star of the segment.
Since his return last July, Aries has been the star of the show every time he is on television. He outshined everyone in the X-Division and displayed something the others don't have, mic work.
Aries really embraces his cocky, "I'm the great man who ever lived" character and it creates great promos!
A Double really should be in the main event, and as soon as he loses the X-Division Championship, the world title is without a doubt in his future!
If he doesn't have the world title by the fall, then TNA creative needs their heads examined.
Bully Ray and Roode were on par with their mic work over the past few months. They weren't better, nor were they worse.
They've kept a certain level of mic work over the past few months and it works perfectly for them.
Sting was never good on the mic, but the Insane Icon gimmick really helped him improve.
The gimmick has allowed him to give some of the best mic work of his career.
While Sting was good here, this segment belonged to the heels!
It's hard to describe this segment in writing.
Basically the Rock said how much he loved WWE and that he was born into it. He then proceeded to get the crowd to chant everything from "Lady Parts" to "Kung Pao Bitch."
Cena eventually came out and laid into the Rock and said how much he hated him as a person.
They each shared that they'd beat the hell out of each other at WrestleMania and the Rock ended it how he ends every segment.
The Rock was great on the mic and seemed to really speak from the heart during parts of his promo.
In the past he just made fun of Cena the entire time, but this time around he talked about his overall love of the business. Then he bashed Cena.
There is no one in this business that can electrify a crowd like the "People's Champion."
That's exactly what he did, too.
He had the crowd in the palm of his hand the entire time. Even when Cena came out and bashed the Rock for having notes on his wrist, the crowd was still behind the Rock.
WWE may be trying to get some cheers for Cena during this feud, but it's not going to work.
Once that bell rings, the Miami crowd will be 100 percent behind the Rock.
While Cena was very good on the mic here, he didn't surpass the Rock.
He may have "punked out" the Rock and won this particular battle, but when it comes to a war of words, the crowd will always be behind the "People's Champion."