MLB Trade Scenarios: 6 Teams Still in Dire Need of Starting Pitching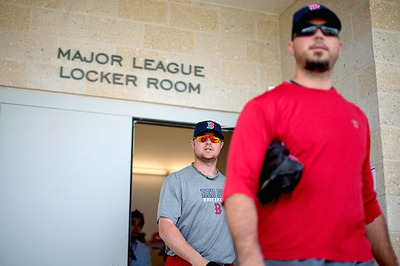 Spring training games have officially begun, signaling the beginning of the 2012 baseball season. Now is the time that everyone from players to coaches to analysts to dedicated fans begin dissecting all 30 teams, identifying their strengths and weaknesses while also determining how much of a shot each team has at hoisting the Commissioner's Trophy this October.
So, when trying to weigh a team's World Series chances, what is the first thing you have to think about? How about that old adage, "pitching wins championships?" There's a reason it's said so much. It's true, a team rich with quality pitchers is usually the team to beat come October. By no means does having the best starting rotation guarantee a spot in the Fall Classic, just ask the Philadelphia Phillies, whose four aces weren't even enough to lift them out of the NLDS in 2011. However, if the offense can step up, the team with better pitching is going to win nine out of 10 times.
So, which teams have the pitching this year that, coupled with a plus offense, could be enough to lift them to the World Series? That list includes those Phillies again, along with the Angels, Yankees, Rangers and Cardinals. These teams should have enough to coast into the playoffs this year, especially with the inclusion of the two new wild-card spots in this year's playoff format. Again, in baseball there are no guarantees (just ask the Red Sox), but I think it's fair to say that for these five teams, the road to October likely won't be a very difficult one.
So which teams still need to find that extra piece for their starting rotation to lead them to a playoff spot? I have narrowed it down to six teams that I feel could potentially claw their way into the postseason picture in 2012, but would need at least one more quality starter in order to do so.
Begin Slideshow

»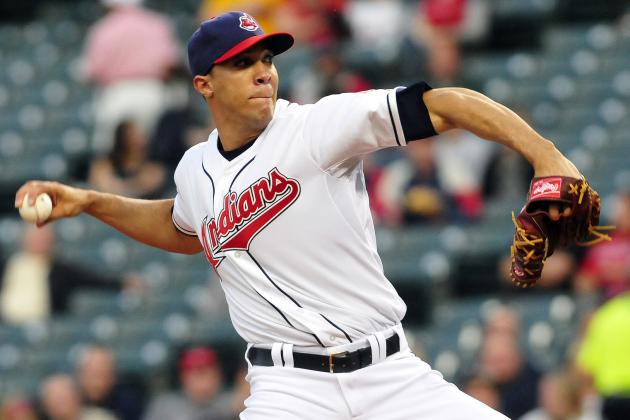 Jason Miller/Getty Images

Last season at the trade deadline, the Cleveland Indians were, albeit surprisingly, very much in the postseason picture. After a strong start fueled by the unexpected impacts of a lot of the organization's young players, the Indians decided to make a move to try and give them that "extra boost" for the division race, acquiring Ubaldo Jimenez from the Colorado Rockies for a package of players that included young pitcher Drew Pomeranz.
In retrospect, the Indians will eventually (and maybe already do) look back on this move as a mistake. Pomeranz has a bright future and Jimenez is not an ace in the AL like he was in the NL. He is at best a No. 2 starter on a team that wasn't expected to compete for a few years anyways. But, unfortunately for the Indians, you can't go back in time and undo mistakes like these, so they'll have to make the best of it and build their rotation a little more if they want to compete in 2012.
Some trade options for the Indians could include Matt Garza (Cubs), Zack Greinke (Brewers), and Johan Santana (Mets) if healthy. Roy Oswalt could also be an option off the free-agent pile, since he will be following in the footsteps of his former teammate Roger Clemens and joining a contender midseason.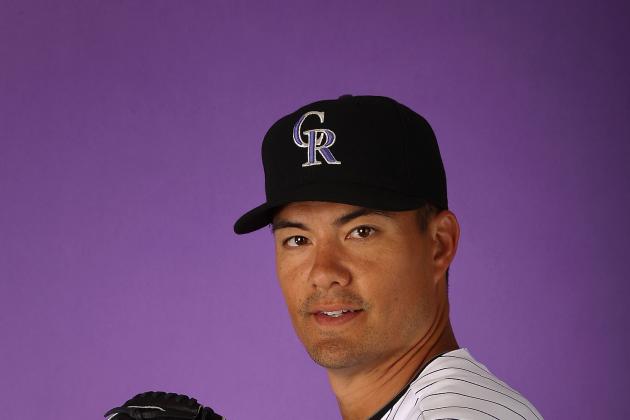 Christian Petersen/Getty Images

As I mentioned in the previous slide, the Colorado Rockies last season traded their ace, Ubaldo Jimenez, to the Cleveland Indians. While they did receive young prospect Drew Pomeranz in return, this may not have been the best move on their part. Jimenez was one of only a handful of pitchers who could claim to have a great season whilst playing half their games at Coors Field. He finished third in the Cy Young voting in 2010 and started the All-Star Game for the NL that season.
The Rockies did make a trade with the Orioles for their No. 1 pitcher (I refuse to call him an ace) Jeremy Guthrie, but I envision him imploding in Coors Field, so I think if the Rox intend on competing at all in 2012, they'll need to make a trade for an impact starter, maybe two. They have the offensive firepower to back up most pitchers, and they've only gotten stronger with the addition of the heavily underrated Michael Cuddyer, so all that's left is to upgrade the rotation.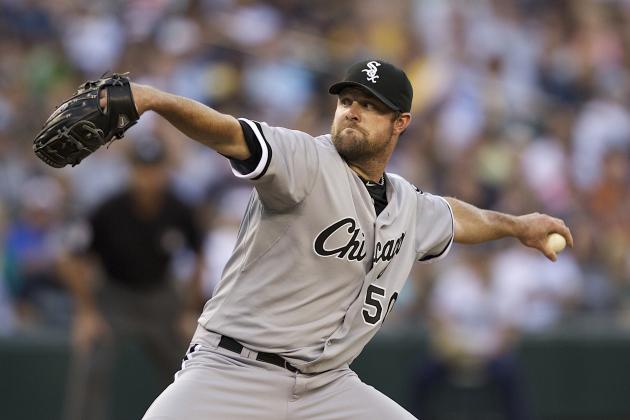 Stephen Brashear/Getty Images

While he may not fit the general definition of an "ace," that is exactly what Mark Buehrle was for the White Sox. He was a model of consistency, always pitched well and never put his team in a position in which they could not win. Many of his losses weren't a result of his pitching, but rather, a lack of offense to back him up. Now having signed a new contract with the Miami Marlins, his departure leaves a gaping hole in the White Sox rotation.
Now don't get me wrong, the Southsiders have a pretty good starting five, it's just that none of them stand out as the guy that will lead the rest. John Danks will likely get the nod on Opening Day, but he is not by any stretch of the imagination an "ace." The only man with ace potential on that staff is Jake Peavy, but injuries and a rough transition to the AL following his trade from the Padres to the White Sox has derailed what looked like a very promising career, one which already included an NL Cy Young Award in 2007.
The White Sox are in a very winnable division in the AL Central, which looks right now as if it is the Tigers' to lose. Chicago could definitely make a playoff run in 2012, but they are not likely to overcome Detroit without adding another pitcher, be it through the trade market or by signing Roy Oswalt off the free-agent market.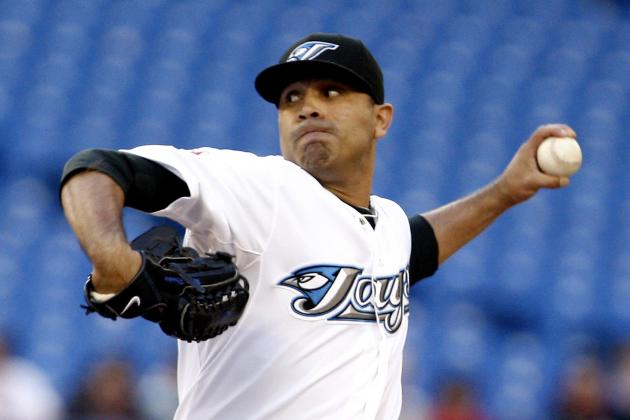 Abelimages/Getty Images

When the decision was made to incorporate a second wild card into the MLB playoff format, no team was happier than the Toronto Blue Jays. Other than a short window that stretched from the late 80s to the early 90s, Toronto has not experienced much success. They won back-to-back World Series titles in 1992 and 1993, but since then have not returned to the playoffs, serving as perennial third/fourth place finishers in the AL East. They have simply not been able to stand up to the powerhouses of New York, Boston and recently, the Tampa Bay Rays.
However, their time is coming, and with the incorporation of the second wild card, it could come as soon as 2012. The Blue Jays have become known as an offensive threat, with new-found slugger Jose Bautista leading the charge. But unfortunately for the Jays, Bautista emerged a little too late, as his breakout 2010 campaign coincided with Toronto's first year after trading Roy Halladay.
Now imagine a team whose roster included the game's best slugger and best starting pitcher. That would've been a force to reckon with, and one that would have easily been able to compete in any division, including the AL East.
The Blue Jays might need a little more help than most of the teams on this list, simply because they actually have to overcome teams in their own division to contend for even the second wild-card spot. Seemingly ahead of them right now would be the Rays, Red Sox and whichever team does not win the AL West, either the Rangers or Angels. If they have any hopes of competing for a playoff spot, the Blue Jays will likely have to acquire two pitchers, unless one of their young pitchers can finally rise to the occasion.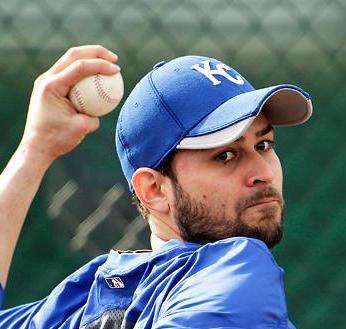 The Kansas City Royals are a very young team, but they are a team packed with talent. This club will be good in the near future, it's just a matter of how long it takes for all of the young guys to adjust and find their way in the majors.
Last season marked a turning point for the Royals, as top prospects Eric Hosmer, Salvador Perez, Mike Moustakas and Aaron Crow all made their major league debuts and enjoyed various degrees of success. Once-hyped players like Alex Gordon, Billy Butler and Luke Hochevar also finally seemed to get the hang of the big leagues, and Gordon even earned himself a Gold Glove at a new position, left field.
This team is good, and will only get better as they gain experience, but one thing their lacking is starting pitching. Jonathan Sanchez was acquired from San Francisco for Melky Cabrera, and if healthy, will likely be the best pitcher on this Kansas City staff, which isn't saying a whole lot. Apart from his 2010 campaign with the World Series champion Giants, Sanchez hasn't enjoyed much success at the big league level. However, if he can return to his 2010 form, the Royals will at least have a foundation to build their staff around.
With their abundance of young players at the major league level, the Royals will likely feel a bit more comfortable trading some minor league talent for starters, but they may have to give up quite a lot to contend in 2012. Unless his price really is still that high, I don't really understand why Roy Oswalt was not targeted by the Royals, as it is at least close in vicinity to St. Louis, which is where he wanted to go. Maybe after he watches the All-Star festivities at Kauffman Stadium from his couch, he'll give the Royals a call.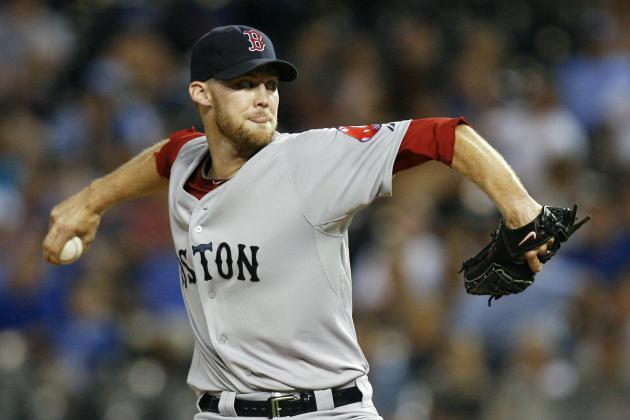 Ed Zurga/Getty Images
In Boston, Daniel Bard taking a rotation spot is a "Bahd" idea
After a September collapse for the ages, you would've thought the Red Sox would do a little more than signing Bobby Valentine to be their new manager. The only other moves they have made have been to replace the departed Jonathan Papelbon with Andrew Bailey (a downgrade), replace J.D. Drew with Cody Ross (at best a push), and trade Marco Scutaro for a relief pitcher (just plain senseless). One thing is for certain, this team doesn't have the same hype it did last year.
With both Daisuke Matsuzaka and John Lackey down with Tommy John surgery, Boston only has three starters mapped out in the rotation. Those three would be Jon Lester, Josh Beckett and Clay Buchholz. So the two men responsible for the whole "chicken and beer" fiasco and a guy fresh off the DL after a 2011 campaign riddled with injury. Sounds promising, huh?
So if we assume that those three pitchers pitch like they are supposed to, what can we then expect from the fourth and fifth spots in the Red Sox rotation? Daniel Bard seems poised to take the fourth slot, barring a miserable spring, and I fully expect Alfredo Aceves to break camp as the fifth starter. In fact, if I were to start making predictions, I would say that Aceves will be the Red Sox's best starter in 2012. Whenever he has been given the chance, he always pitches well and finds a way to win.
On the other hand, I think the whole "Bard-in-the-rotation" experiment will blow up in their face, and he will be moved back to the bullpen where he belongs. So, assuming once again that the current threesome in the rotation performs to their expectations, that would leave one spot for the Red Sox to fill.
I personally think when all is said and done, Roy Oswalt will be a member of the Red Sox. However, that being said, I wouldn't be surprised at all to see Matt Garza come over from Chicago, Greinke get dealt from Milwaukee or New York's other team to slap the Yankees in the face and give Boston Johan Santana.
If any team is going to go all out to get a major impact starter at the deadline, look for it to be the Boston Red Sox, who by my accounts should be in third or fourth place in the AL East by the trade deadline, where not even the second wild-card spot will be able to save them.