25 Softest Players in the NFL Today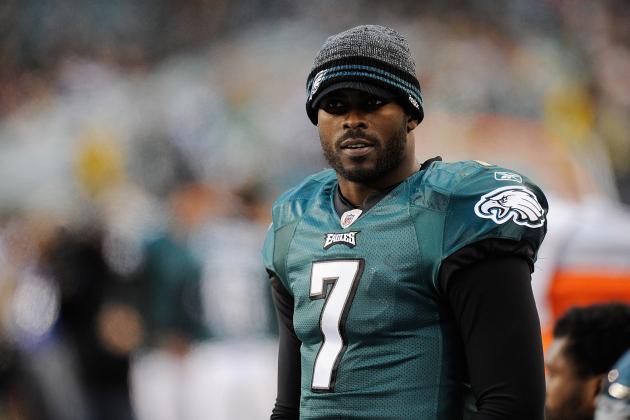 Patrick McDermott/Getty Images

When you're an NFL player, you can't be soft and expect to be successful. However, on a very rare occasion, a soft player could actually have a solid career—but that hardly happens.
So what does it mean to be soft? Well, you can make several cases for being soft.
A certain player could be afraid to hit or take a hit, they could have several injury problems or they could simply crack under pressure—because they have a soft personality and can't take the heat.
With that being said, let's take a look at 25 of the softest players in the NFL today.
Begin Slideshow

»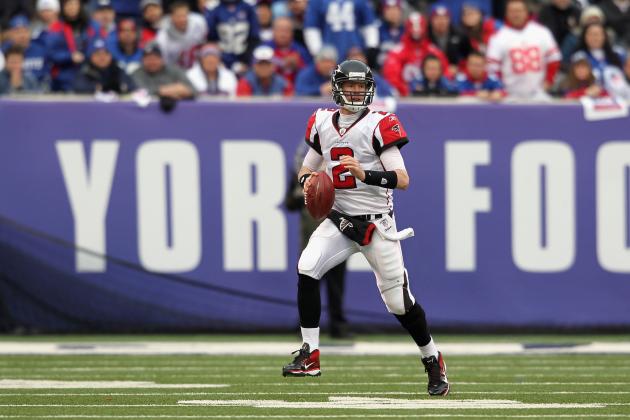 Nick Laham/Getty Images

Matt Ryan has yet to win a playoff game and in all three of those games, Ryan has thrown a total of four interceptions and has struggled tremendously.
Until Ryan can prove that he can win when the heat is on, he will be considered a soft player in my book.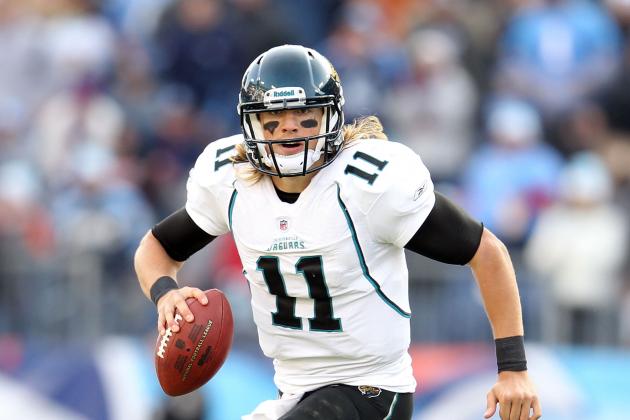 Andy Lyons/Getty Images

When watching Blaine Gabbert play, it's like he's always running for a his life.
Granted, Gabbert may not have the greatest offensive line with the Jacksonville Jaguars, but he never, ever steps up into the pocket because it's like he's afraid to get swallowed up by a big, 300-plus-pound defensive lineman.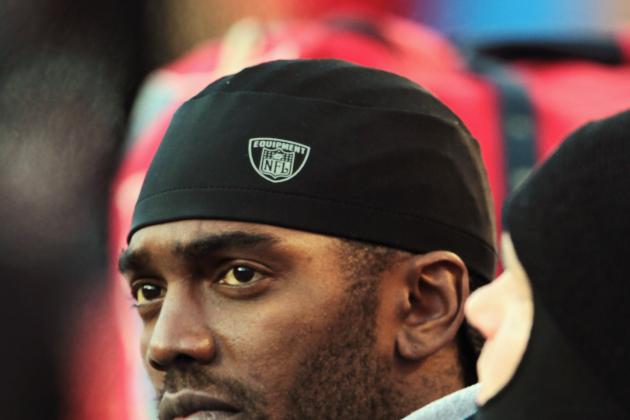 Jamie Squire/Getty Images

Over the past couple of seasons, Randy Moss has developed into a strictly one-route wide receiver; all he does is run deep, and he will never run inside of the numbers.
Moss has a real case of "alligator arms" and is simply afraid to run anywhere near the defense's linebackers, as they'll likely lay down a huge hit on him.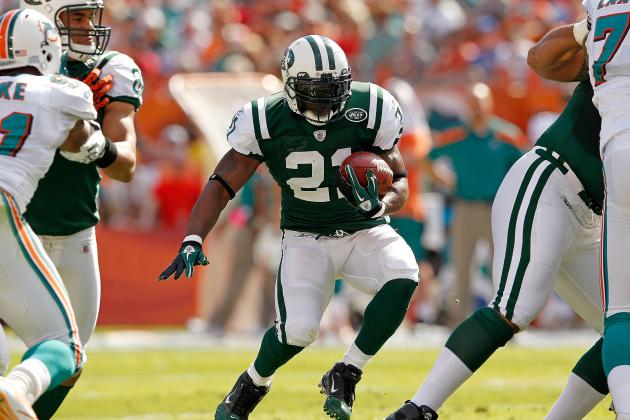 Mike Ehrmann/Getty Images

LaDainian Tomlinson's career may be coming to an end, but I'll always remember him as a soft player.
L.T. never performs well in the clutch and always finds a way to choke—that's why he's such a soft player.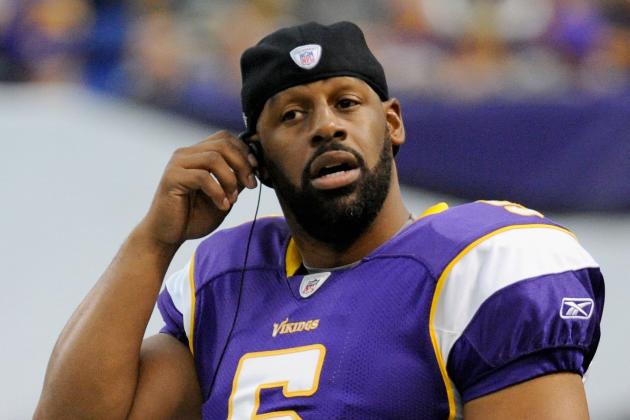 Hannah Foslien/Getty Images

Donovan McNabb isn't just a soft football player at this point of his career, he's also soft in the sense that he has so much body fat on him.
McNabb has always been a bit overweight for a quarterback, but he's really turned into a slop the past couple of seasons with the Washington Redskins and the Minnesota Vikings.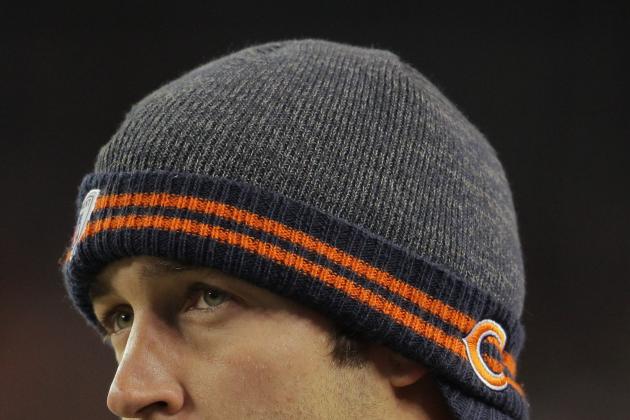 Doug Pensinger/Getty Images

Why is Jay Cutler so soft? Well, for starters, he's always hurt and never really seems engaged when he plays. He's just too passive for my taste.
Also, how can we forget his knee injury back in the NFC Championship game last season?
Yeah, Cutler is a soft player.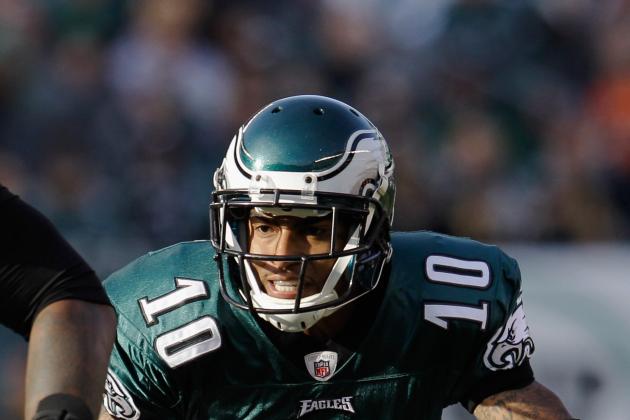 Rob Carr/Getty Images

What makes DeSean Jackson so soft? He's strictly a one-route wide receiver.
Jackson only runs the ball deep and if you ask me, I always find him running out of bounds rather than taking a hit and fighting for some extra yardage.
I suppose we can just label Jackson as someone that is not a fighter.
Winslow Townson/Getty Images

Reggie Bush isn't just always hurt all the time, but he never runs inside.
I guess we can't really blame Bush for never running in-between the tackles, as that's his skill set, but you can't deny that he's only played one full NFL season throughout his career.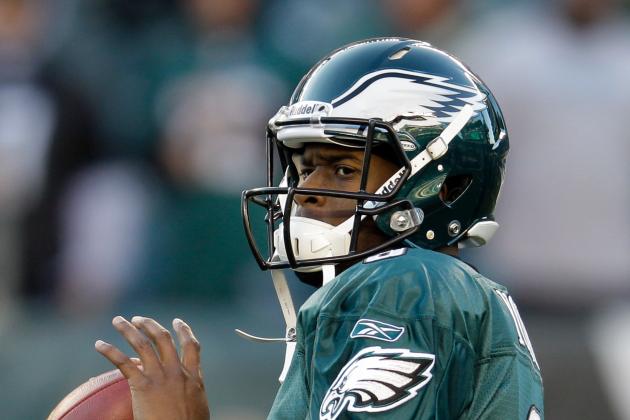 Rob Carr/Getty Images

Vince Young is one of the softest players in the NFL today.
V.Y. has yet to play a full season in the NFL and is consistently getting hurt. Could it be that he's always tucking the ball and running? That could be it.
Jim Rogash/Getty Images

Deion Branch may be a Super Bowl MVP and one of Tom Brady's most reliable options, but if you ask me, he's pretty soft.
Branch is always getting hurt and has played only one full NFL season since being drafted in 2002.
When you watch Branch, he never, ever tries to fight for extra yardage; instead, he falls right to the ground if a defender is waiting to hit him.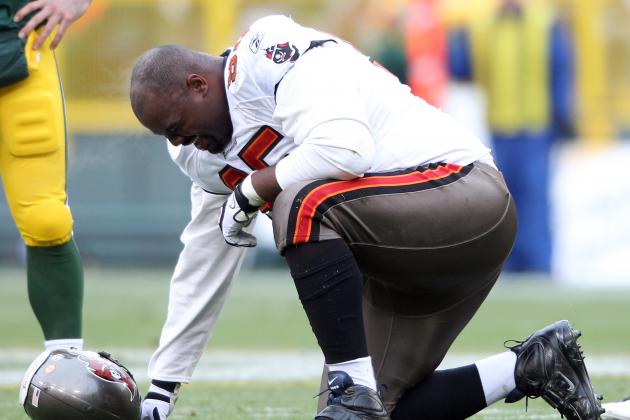 Elsa/Getty Images

Albert Haynesworth may be overweight, which certainly makes him "soft," but he's one of the biggest wastes of talent that I have ever seen.
Haynesworth is frequently battling injuries, and it certainly appears that the only time he wants to play is if it's for a huge contract—take a look at his contract year with the Tennessee Titans.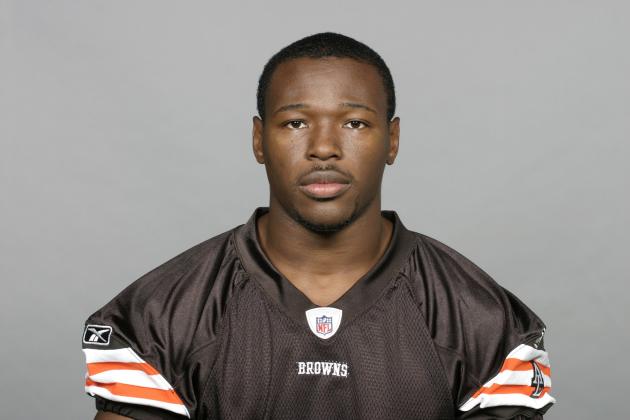 Handout/Getty Images

Brandon Jackson is the kind of running back that is always looking to bounce it outside; he never wants to hit the hole hard.
With that being said, Jackson has dealt with injuries his entire career and played his first full NFL season back in 2010 with the Green Bay Packers. However, he missed all of last season with the Cleveland Browns.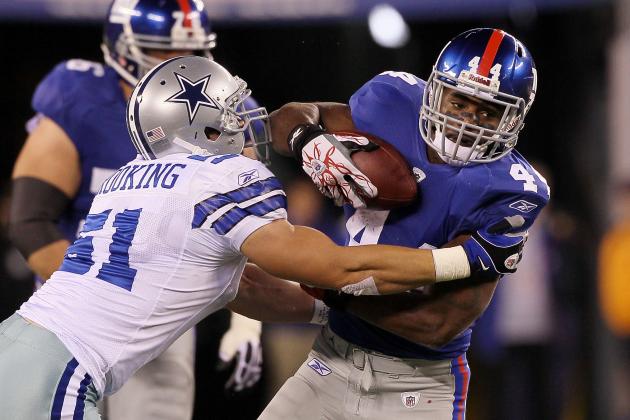 Jim McIsaac/Getty Images

Keith Brooking is what I like to call a "bully."
Brooking is always looking to stir up trouble by taking cheap shots at the end of the whistle but never really shows up in the game. It's like he's afraid to hit someone knowing that they're going to hit him back.
To me, Brooking is nothing short of being a fraud.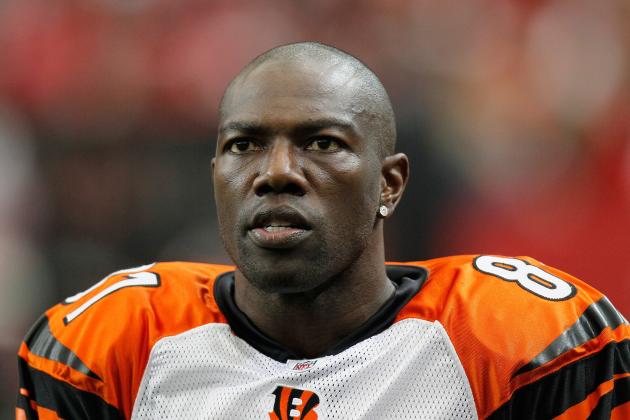 Kevin C. Cox/Getty Images

I like to call Terrell Owens the "king of alligator arms." To make it simple: T.O. never wants to get hit.
Whenever T.O. is about to catch a pass and realizes he's going to get hit, he simply curls up into a little ball and tries to avoid the hit.
That is what I like to call soft.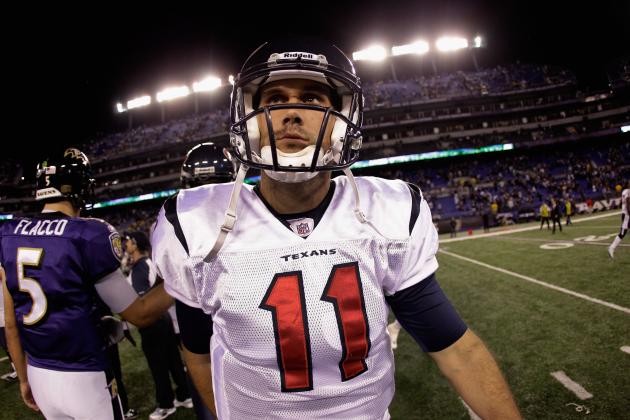 Rob Carr/Getty Images

Matt Leinart is the ultimate pretty boy.
Leinart shouldn't even be in the NFL, as it's like he's never mentally ready to play, and when he does play, he's either making terrible mistakes or getting hurt.
I think we all know where Leinart's priorities are at: He just wants to party.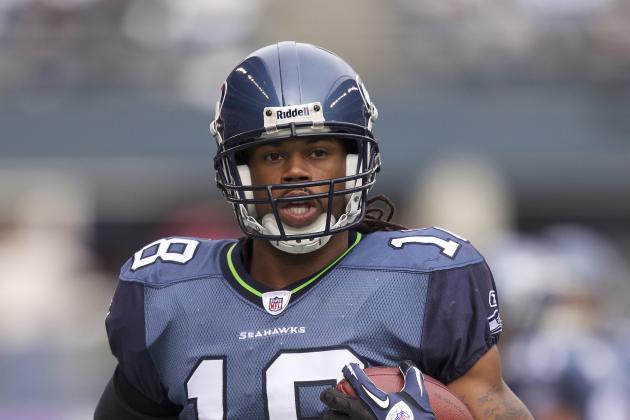 Stephen Brashear/Getty Images

Injuries may be difficult to avoid, but they just happen so often with wide receiver Sidney Rice.
Rice has played just one full season in the NFL—back in 2009—and this past season with the Seattle Seahawks, he played just a mere nine games and had little to no impact on the team.
Being hurt so much gives you the label of a "softie."
Harry How/Getty Images

Patrick Crayton is just one of those wide receivers that's always fighting off injuries and running out of bounds just to avoid a hit.
For some reason, teams have used Crayton as a punt returner—but why? He nearly always runs out of bounds just to avoid a hit.
Also, if I might add, Crayton always seems to have a case of the alligator arms when he hears footsteps.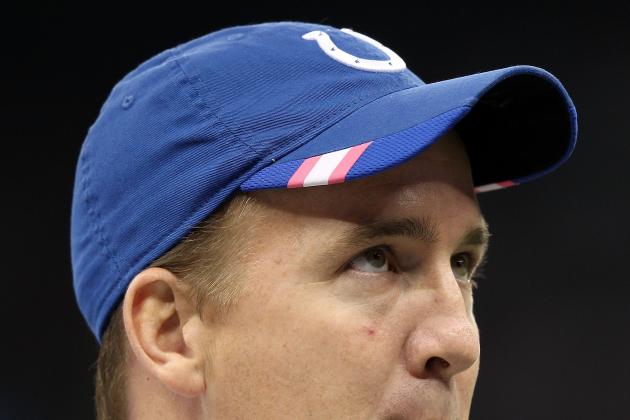 Jamie Squire/Getty Images

Don't get me wrong, Peyton Manning is one of the greatest quarterbacks to play the game, and I'm a huge fan of his game, but he's incredibly soft.
On numerous accusations I have seen Manning simply fall straight to the ground to avoid a hit from an opposing defensive lineman. Granted, that may be a smart move so he doesn't risk getting injured, but in the terms of football, that's being soft.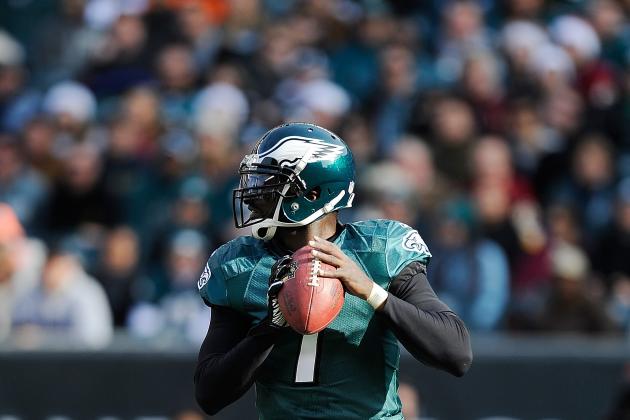 Patrick McDermott/Getty Images

Michael Vick may have a lot of guts running the ball the way he does, but the thing is, he always finds a way to get injured.
Vick is one of the most dynamic quarterbacks that the NFL has ever seen, but him tucking the ball and running simply is too much of a risk. He's obviously injury prone, as he's played in just one full NFL season since being drafted in 2001.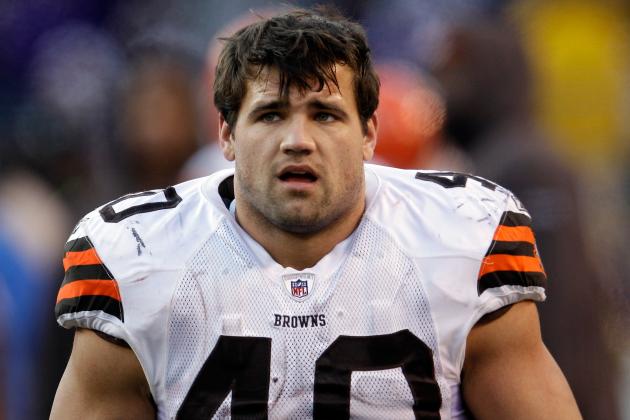 Rob Carr/Getty Images

Peyton Hillis may be a physical and hard runner, but after his horrendous showing this past season, I have to give him the title of being soft.
I'm sorry, but after being one of the NFL's top running backs, you can't come back the following season and deal with injuries one right after another. That's being a softie.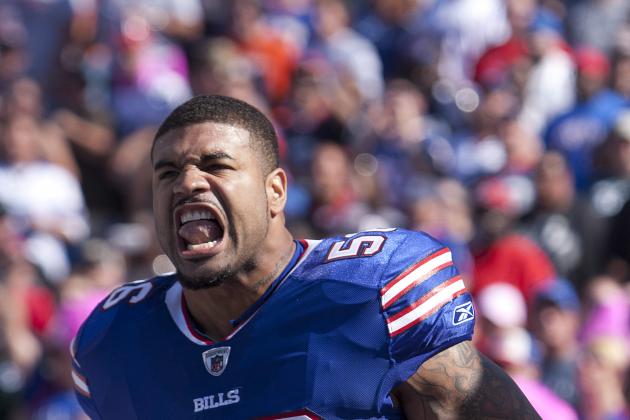 Brody Wheeler/Getty Images

Shawne Merriman is nothing short of a fraud. In fact, he may be the biggest fraud in NFL history.
I'm sorry but without the juice, Merriman is a complete waste of a roster space.
Merriman is always dealing with injuries and is a softie as well as being a fraud.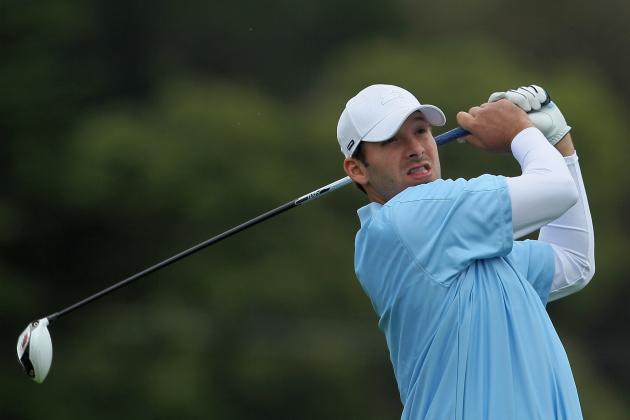 Jeff Gross/Getty Images

I have an idea for Tony Romo: He should just retire from football and play golf—that way he will never have to worry about getting injured ever again.
Aside from being injured frequently, Romo is an emotional, soft player, as he's always choking in situations when the Dallas Cowboys need him the most.
All in all, Romo is incredibly soft.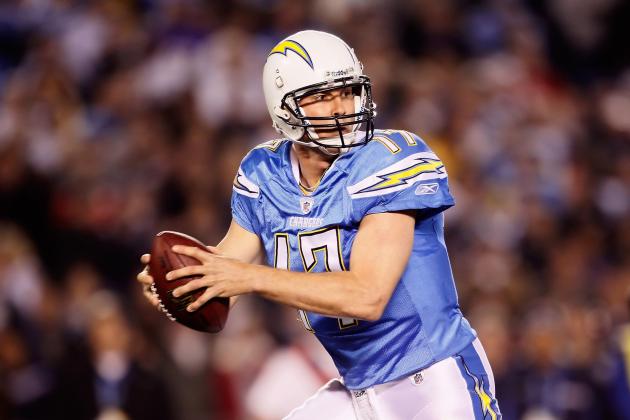 Jeff Gross/Getty Images

Philip Rivers may be one of the most talented quarterbacks in the NFL today, but I still think he's incredibly soft.
Whether Rivers is whining about a call, or throwing his hands up in the air out of frustration, or simply running away so he doesn't get hit, those are all times when you can label Rivers as being a softie.
Bob Levey/Getty Images

I guess you might say Matt Schaub has bad luck, or you could simply label him as a "softie."
Schaub is one of the better quarterbacks in the NFL today, as at times he plays at an elite level, but then there are times when he simply can't stay healthy.
It's always seems like Schaub is breaking another bone. He needs to drink more milk.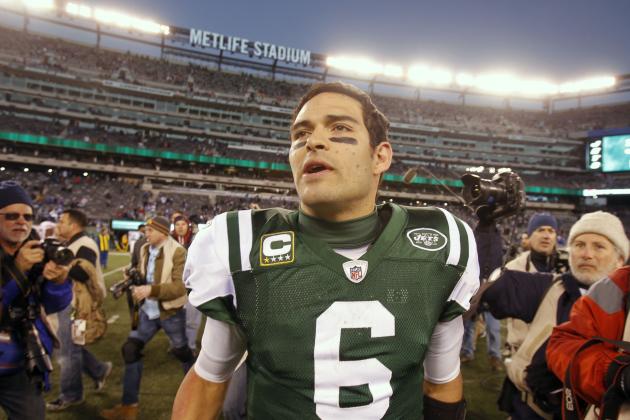 Rich Schultz/Getty Images

Mark Sanchez may be a tough player, but in my opinion, he's far from a great leader and needs to be a better one considering that he's the quarterback of the New York Jets.
Not to mention, Sanchez is pretty soft considering his embarrassing photo shoot with GQ.