ACC Tournament: Duke, North Carolina and the Clear Favorites to Win It All
March 3, 2012

Streeter Lecka/Getty Images
With the 2012 ACC Men's College Basketball Tournament kicking off within days, the hype is already growing by leaps and bounds.
While obvious teams like Duke and North Carolina will be favored to win it all, there are schools like Florida State that have a legitimate chance to shock the sport.
All of the following teams will be juggernauts in the tourney, but only one will walk away victorious. Who will it be?
Duke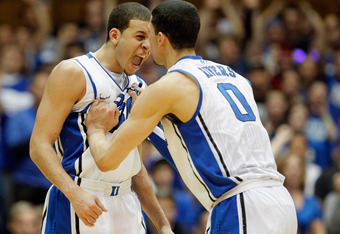 Streeter Lecka/Getty Images
With a combination as dangerous as Seth Curry and Austin Rivers, the Duke Blue Devils are heading into the ACC tournament as hot as you could be. There is one speed bump, though—North Carolina.
With the Tar Heels traveling to Duke to get back a victory that should have been theirs earlier this season, it will be up to the Duke backcourt to carry the offensive burden while the big men down low try to control Harrison Barnes.
If Duke wins on Saturday, they will have a clear road through the ACC tournament and into the Big Dance. Even if they lose, you can never count out Coach K and the Blue Devils.
North Carolina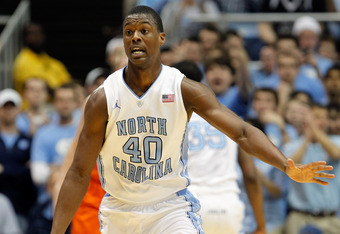 Streeter Lecka/Getty Images
The North Carolina Tar Heels come into this final game of the regular season on Saturday with the No. 1 seed in the ACC tournament on the line. They will square off with a team that has become their mirror image.
After compiling the exact same 26-4 record and 13-2 conference record, the Tar Heels will try to gain the momentum against Duke in order to run through this tourney and into March Madness.
If North Carolina beats Duke on Saturday, they will become the No. 1 seed and have the edge both in the standings and mentally. If they lose, Duke is in their heads.
Florida State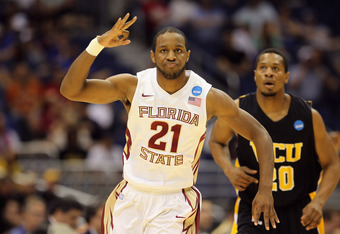 Jamie Squire/Getty Images
If there were ever a dark-horse favorite that could shock the ACC Tournament, it would be junior guard Michael Snaer and the Florida State Seminoles.
With a 22-9 record good enough to put them at No. 22 in the nation, the Seminoles went 11-4 in the ACC, including victories over Duke and North Carolina—a must on any resume if they have a serious chance at winning this tournament.
If Florida State can stick to their defensive concepts and get the timely scoring they need, there is a serious chance that they could shock the NCAA and enter the tournament as the hottest team in college basketball.
Check back for more on the NCAA Basketball as it comes, and check out Bleacher Report's College Basketball Page to get your fill of college basketball.