25 Highly-Regarded UFC Fighters Whose Careers Have Plateaued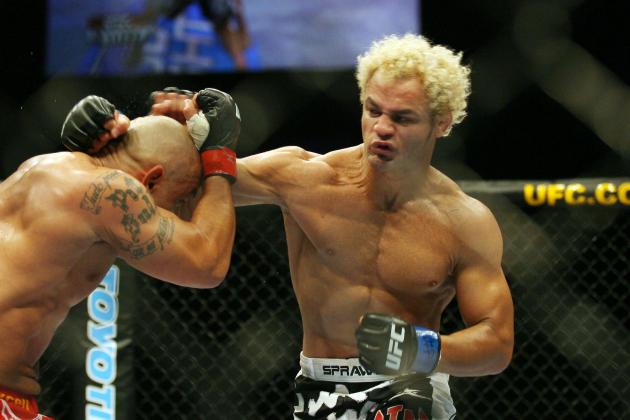 Tasos Katopodis/Getty Images

It would come as a revelation to no one if I said Wanderlei Silva's best days are behind him. It would warrant no gasps if I wrote that Antonio Rodrigo Nogueira is fighting past his prime. And it would come as no shock if you heard that Matt Hughes is on his last legs.
It is not my intention to construct a list full of fighters so obviously shells of their former selves that it makes MMA fans tear up recalling the glory days of heroes and legends passed.
Instead, this list will be populated by fighters that still rank as contenders; fighters still putting in competitive bouts with ranked opponents; fighters that may not so obviously be entering the twilight of their career.
As a note on the criteria for this list, no fighter with a lengthy losing streak, a la Kid Yamamoto or Yoshihiro Akiyama, will be included. Their recent records speak for themselves.
This list will only concern itself with fighters that may reasonably be considered threats within their respective divisions.
It is also necessary to explicate that this list is not meant to label fighters as "overrated." Many of the inclusions are exceptional combatants that will continue to put on competitive and exciting fights for years to come.
More than anything else, this list is comprised of fighters that are currently, or were recently, considered title threats, but have seen their opportunities pass them by.
These fighters have risen to the zenith of their careers and will go no further.
Begin Slideshow

»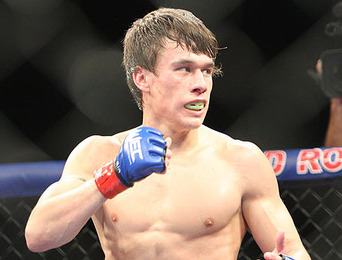 Bowles dethroned former WEC Bantamweight Champion, Miguel Torres, with an improbable first-round knockout in 2009.
Since then, Bowles relinquished his title to Dominick Cruz, moved over to the UFC along with the rest of his WEC colleagues, battled injuries and amassed a 2-1 record in his new venue.
It is not that Bowles is unimpressive, but he just can't seem to hang with the best of the best. His fights against Dominick Cruz and Urijah Faber show that, as he was stopped in Round 2 both times. Though he would have made it until at least the third round with Cruz, if not for a broken hand.
Bowles peaked when he won the WEC Bantamweight Title and has begun his descent down the other side of the mountain. The descent will likely be a slow one, as the American will undoubtedly continue to compete at a high level.
However, he will never compete at the championship level again.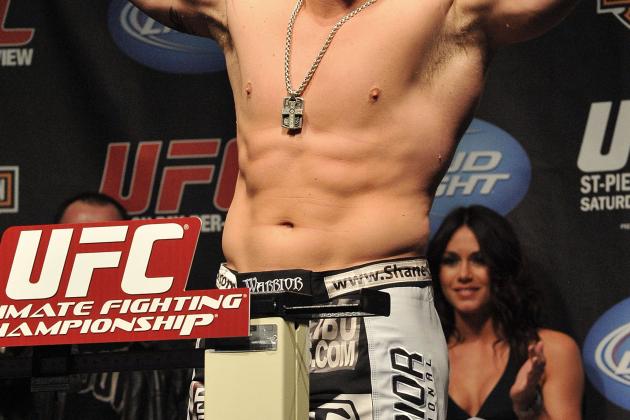 Jon Kopaloff/Getty Images

Carwin came into the UFC like a horror, knocking out five opponents before gassing and losing to then-heavyweight champion, Brock Lesnar, after mopping the floor with him for a round.
Carwin's one overwhelming talent is his punching power, but we saw how ineffective that becomes against technically-sound strikers when Junior Dos Santos bludgeoned him into a pulp in 2011.
At 37 years of age and with a rash of injury troubles, Carwin will not have the opportunity to reinvent himself as a fighter. He will be relegated to a role of heavyweight gatekeeper from here on out.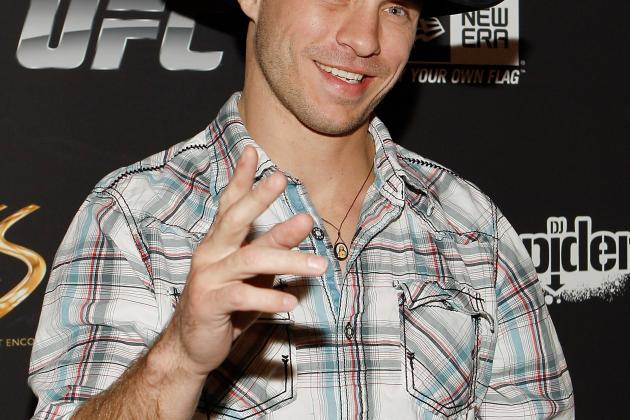 Isaac Brekken/Getty Images

Cerrone is an excellent fighter in the prime of his career, but his dismantling at the hands of Nate Diaz suggests that he will never be a true contender in the UFC's stacked lightweight division.
Cowboy's complete lack of striking power and inability to handle high-level wrestlers mitigates his prowess on the canvas, making him a gatekeeper from here on out.
Cerrone will continue to be competitive against fringe top-10 lightweights, but his window to become a champion is all but closed.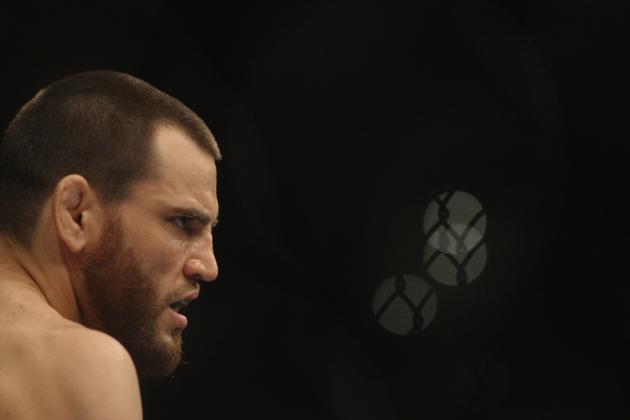 Mark Kolbe/Getty Images

Since 2008, Jon Fitch has acted as the UFC welterweight division's proverbial Donkey Kong, making the climb up Georges St-Pierre's ladder nearly impossible for numerous aspiring fighters.
After his loss to GSP in 2008, Fitch reeled off a five-fight win streak against high-level opponents. Since then, he has drawn with B.J. Penn and suffered a knockout loss to Johny Hendricks.
The inclusion of Fitch on this list is not in response to his most recent loss, which is a symptom of his position, not the cause. Fitch is constantly fed top-ranked opponents and expected to beat them. A very few select UFC fighters can avoid an occasional loss if he continually tussles with the best.
After being Donkey Kong for so long, Fitch may not have much of a Mario act left in him.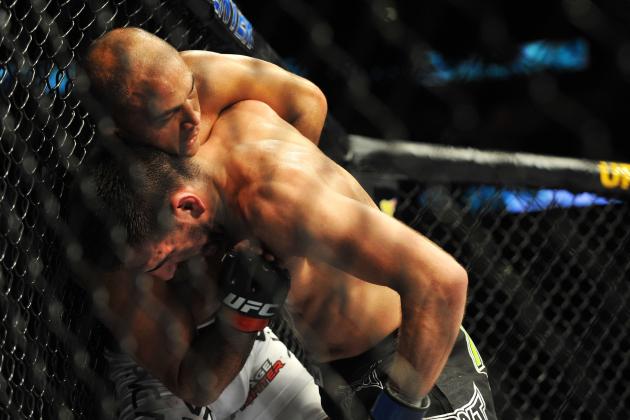 Jon Kopaloff/Getty Images

After an unsuccessful attempt to bring home the UFC Lightweight Championship in 2006, Florian regrouped, dominated the division and positioned himself for another shot at gold, this time against B.J. Penn. He was submitted in the fourth round of that bout.
Not one to beat his head against the wall, Florian decided to try his luck at featherweight, but was bested by incumbent kingpin, Jose Aldo, last October.
At 35 years old, Florian seems more dedicated to developing his broadcasting career than his fighting career, putting in time as the UFC on FX color commentary man.
If he chooses to get back into the cage as a lightweight, Florian will remain a top-notch fighter, but will never make it farther than he already has.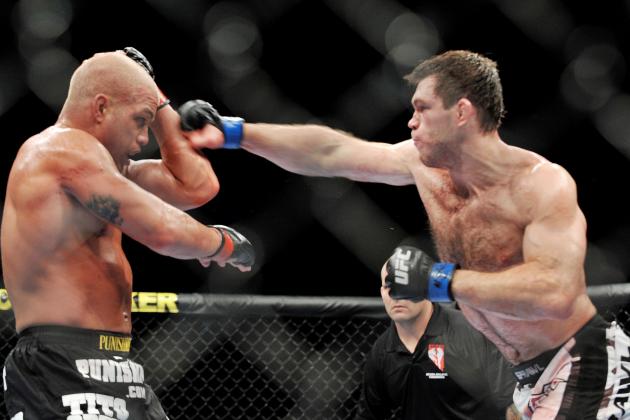 Jon Kopaloff/Getty Images

It pains me to write this about one of the most lovable fighters the UFC has ever produced, but Forrest Griffin's career has plateaued.
After making an improbable run en route to a 2008 championship win, Griffin has amassed a 2-3 record. While this speaks more to the competition he has faced than it does to his own inadequacies, it signals the end for Griffin as a viable contender all the same.
Griffin should continue to entertain us in the coming years, but his role as a major factor in the light heavyweight division is at an end.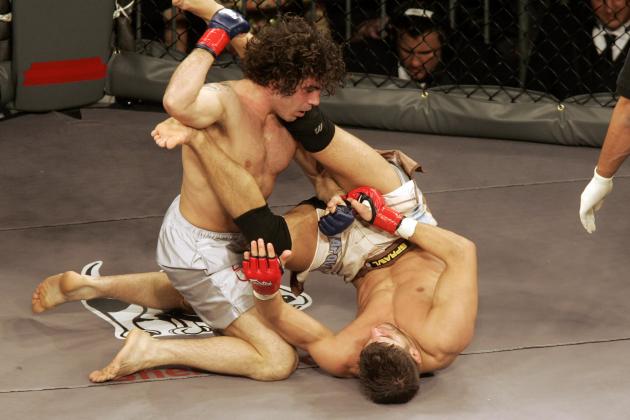 John Medina/Getty Images

Guida's inclusion is one of the bolder ones this list has to offer.
Though coming off a number one contender bout, Guida has hit the apex of his career. He has proven himself capable of defeating high-level lightweights, but not the highest-level lightweights.
In a sense, Guida is like a poor man's Kenny Florian. Where Florian has made it to three title fights and won zero, Guida perennially positions himself as a top contender, but just cannot grasp that one victory that would vault him into a title fight.
It is beginning to seem that he will never shake that role.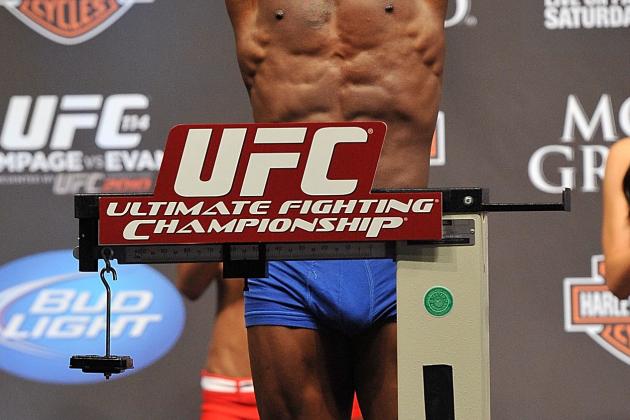 Jon Kopaloff/Getty Images

Guillard is a top striker in the lightweight division, but continually trips over his heels as he ascends the lightweight ladder.
It appeared as though he figured things out after joining forces with Greg Jackson, but two losses in his past two fights, coupled with a split from Jackson, show that Guillard is still the same old gatekeeper he has been since coming into the UFC.
Guillard may mount another run at the lightweight title, but he will never actually get there.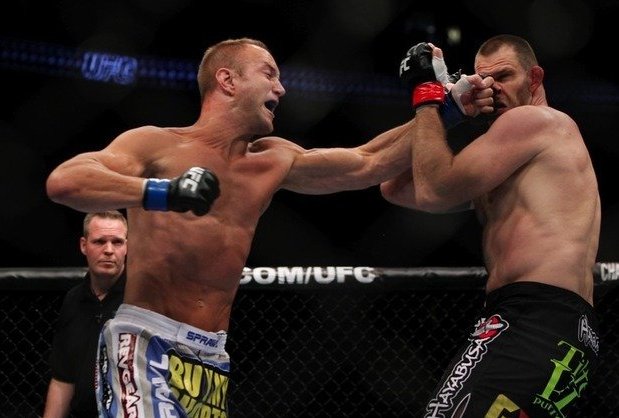 Dave Herman, via Blogscoops.com
Herman made his UFC debut to moderate fanfare in June 2011. He took home a knockout win against Jon Olav Einemo in his first bout, but succumbed to the monstrous Stefan Struve in his encore performance.
Herman is only 27 and could conceivably get back on track, especially if he is able to harness the power of his inner Teen Wolf in upcoming fights.
That said, he has auditioned two sloppy stand-up performances in the UFC. While he's a dangerous guy to any opponent, he seemingly lacks the talent to string together more than a win or two at any one time at this level.
Herman's career will move laterally from here on out.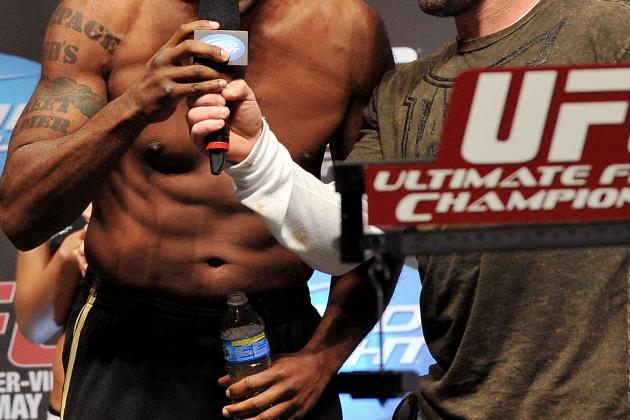 Jon Kopaloff/Getty Images

"Rampage" has put together a storied career, but has nowhere to go from here but down.
After receiving a lesson by the hand of Jon Jones, Jackson suffered a one-sided decision loss to Ryan Bader in February, suggesting his time at the top has come to an end.
Where Jackson goes from here—boxing, acting, MMA—is up in the air.
The one place he will be unable to go? Towards a title shot in the UFC.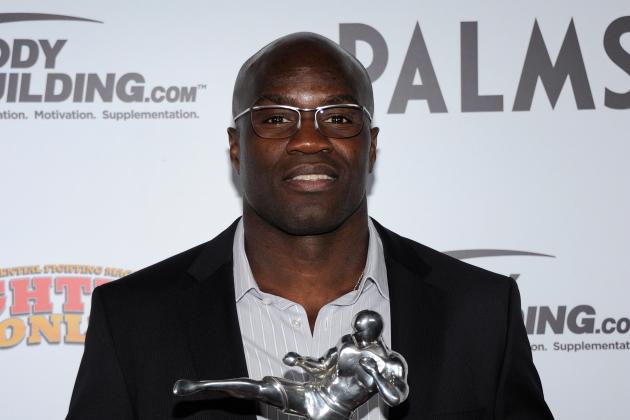 Ethan Miller/Getty Images

It was once true that Kongo held a striking advantage over every UFC fighter in the heavyweight division. That is no longer the case.
In his four most recent bouts, Kongo has drawn with striker Travis Browne, was beaten up by Pat Barry before pulling off one of the most improbable knockouts of all time, decisioned Matt Mitrione and knocked out by Mark Hunt.
It used to be that the Parisian posed a threat on the feet to anyone. Now, with heavyweights like Hunt, Browne, Barry, Dos Santos, Carwin and Overeem, Kongo's one specialization no longer looks so dangerous.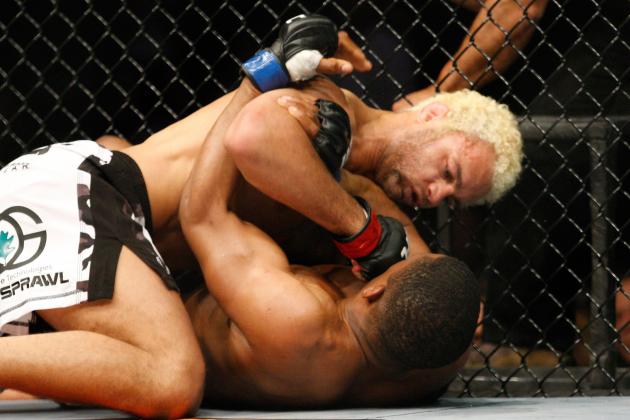 Richard Wolowicz/Getty Images

Josh Koscheck remains one of the best fighters the welterweight division has to offer. However, he will never be the best.
Koscheck had this exchange with MMA Fighting's Ariel Helwani this February:
Koscheck: Hopefully Georges is out for more than 10 months and they make that interim title holder fight twice.

Helwani: You're rooting against him?

Koscheck: Yeah absolutely. Hopefully he never comes back.
This says a lot about Koscheck as a fighter. It says he knows he will never win the welterweight title unless he can beat it out of some stop-gap. Even then, I'm not so sure he could.
Koscheck was awarded a head-scratching split-decision in his last bout against Mike Pierce. Pierce is a good fighter, but certainly not an elite one.
Considering how fortunate Koscheck was to come away with a win in that bout, he seems like a man resigned to his place in the division.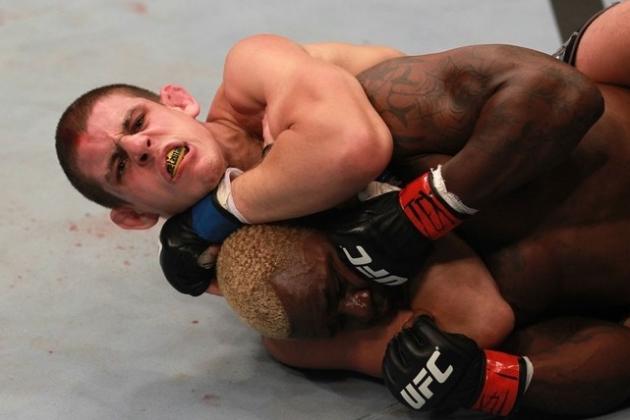 Lauzon is cursed with the privilege of getting to step into the Octagon with the lightweight elite on a regular basis. In his UFC career, he has posted an 8-4 record, with victories over Melvin Guillard, Jens Pulver and Jeremy Stephens.
Lauzon, however, has never been able to take that next step. When given the opportunity to fight top-ranked guys like Kenny Florian and Anthony Pettis, he has faltered.
The lightweight division is only becoming more crowded as time goes on and it seems to be passing Lauzon by as it goes.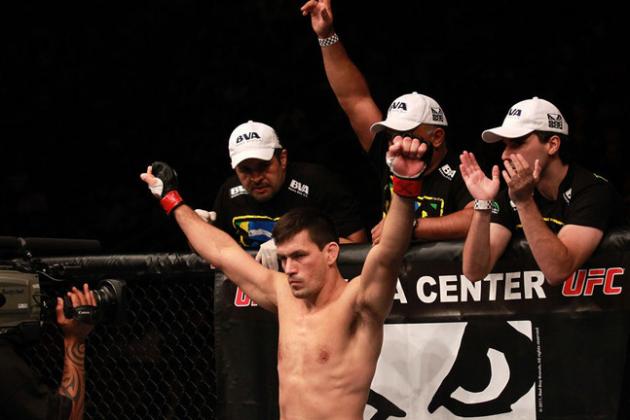 When Maia made his UFC debut in 2007, he seemed destined to wear UFC gold before long.
Here we are, nearly five years later, and Maia is 4-4 in his last eight contests.
Though he has improved his striking during his tenure as a UFC combatant, Maia has failed to put in a cohesive effort in the last three years, preferring to stand and trade in sloppy exchanges, rather than taking the fight to the mat, where he truly excels.
At one point, it seemed like a matter of time before he put it all together. Now, it seems unlikely that day will ever come.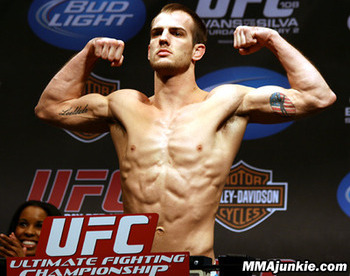 Cole Miller, via MMAjunkie.com
Talk about kicking a guy when he's down, huh?
Miller put together a decent 7-3 record in a tough UFC lightweight division, and the decision to drop to featherweight seemed like a game-changer for "Magrinho."
Evidently it was not.
Miller lost a decisive decision to little-known Steven Siler in his debut at 145 pounds.
It seems Miller is destined for mediocrity no matter what division he fights in.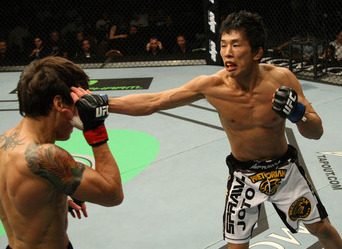 Mizugaki's most recent loss to Chris Cariaso signified the end of his time as a top-ranked bantamweight.
The decision smelled a little rotten, but a contentious decision with an underwhelming fighter like Cariaso means one thing: Mizugaki versus Dominick Cruz is not going to happen.
Mizugaki is a dangerous fighter, but has not strung together multiple wins at any time since his WEC debut back in 2009. He is 4-5 over that time.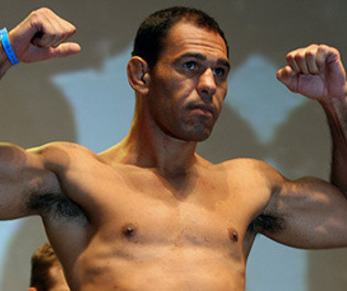 Remember when I said I wouldn't include "Big Nog" because he was so obviously in decline?
Well, I didn't say anything about his twin, who jumped out of the same plane, but whose parachute has a few less holes in it.
"Little Nog" is facing off against Alexander Gustafsson this April in what will be his final chance to make a run at a UFC title.
The thing is, regardless of whether his loss comes in that fight or the one after it, the next one will be the one that signifies the end of the road for the Brazilian.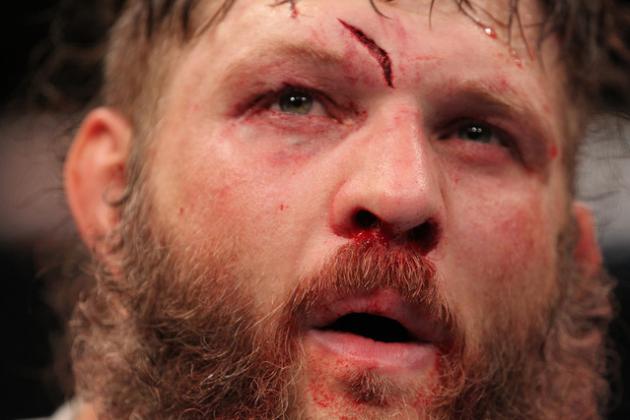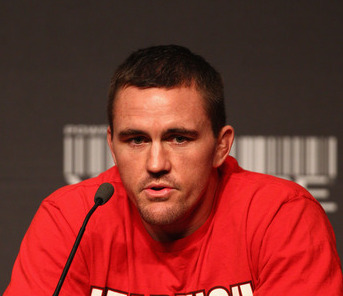 Noke came out of The Ultimate Fighter with a three-fight win streak, demanding the notice of fans and the UFC brass alike.
Since that time, he has dropped two straight. Beyond the fact that consecutive losses in the UFC put you on the short list to be pink-slipped, it is easy to see that Noke's day in the sun is past, simply by assessing his performance against Andrew Craig last Saturday.
If he cannot decision an unheralded UFC newcomer—and a short notice replacement at that—in his native Australia, he will never be a serious contender at middleweight.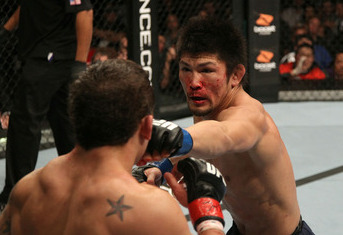 Omigawa washed out of the UFC once before, but went on an epic run in his native Japan, earning himself a reprisal opportunity with the company in the 145-pound weight division.
Evidently, Omigawa's time in Japan will never be eclipsed inside the Octagon.
He has returned to a 1-3 record and is more likely to be released from the organization than he is to position himself as a contender in the near future.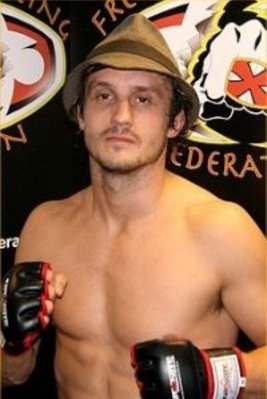 Pickett populated many bantamweight top-10 lists before losing two of his last three bouts to Scott Jorgensen and Renan "Barao" Pegado.
Though Pickett's recent strength of schedule would make Hercules feel ashamed at struggling with the 12 Labors, he seems destined to remain that one notch below elite.
Pickett employs good standup and an underrated submission game, but he is not on the level of Dominick Cruz, Urijah Faber, Scott Jorgensen or Renan Pegado.
Nor will he ever be.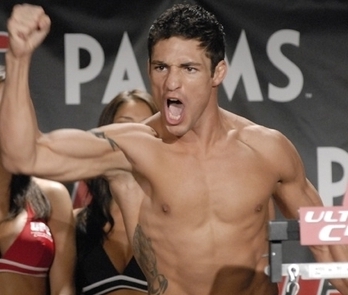 This one is a little trendy, given the criticism a pudgy Diego Sanchez received after his recent loss to Jake Ellenberger.
Diego is an exceptional wrestler with tremendous heart, but he has not evolved a whole lot since he burst on to the MMA scene via The Ultimate Fighter back in 2005.
Stagnation of talent equals stagnation of career in MMA. Diego's career has most certainly become stagnant.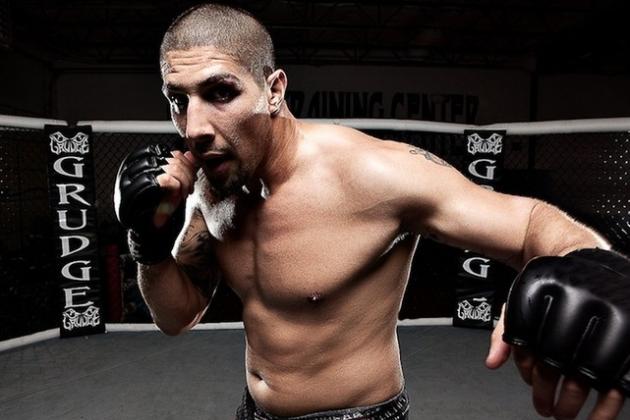 Schaub is coming off a knockout loss to Antonio Rodrigo Nogueira. While there is no shame in losing to a Brazilian legend, losing by knockout to a Brazilian submission machine is inexcusable for a fighter whose greatest attribute is his striking.
The loss marked the second time in six UFC fights that Schaub was knocked out. Add that to the fact he has never beaten a high-level wrestler, nor a high-level striker, and it is difficult to envision Schaub making a title run.
Can you really see him taking punches from Dos Santos, Carwin or Overeem?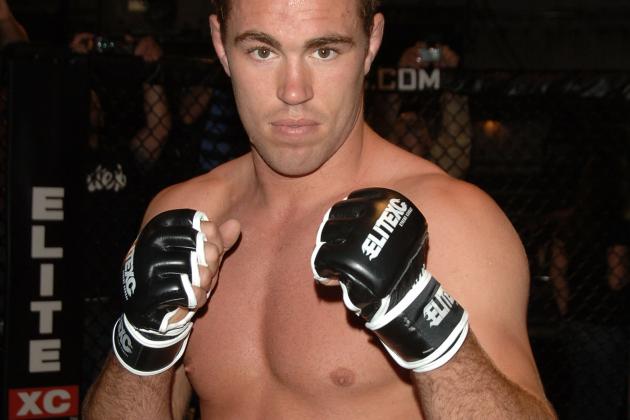 Stephen Shugerman/Getty Images

Jake Shields' win over Yoshihiro Akiyama was a career-saver, but it wasn't enough to convince anyone he is ready for a second crack at UFC gold.
Shields is a wizard on the ground, but has failed to get the fight there in his last three bouts against Georges St-Pierre, Jake Ellenberger and Akiyama.
While his own wrestling is good, it seems as though it is not good enough to get the fight to his realm against the upper echelon of welterweight wrestlers in the UFC—and there are a lot of wrestlers in the welterweight division.
Shields' career plateaued with the Strikeforce welterweight and middleweight championships.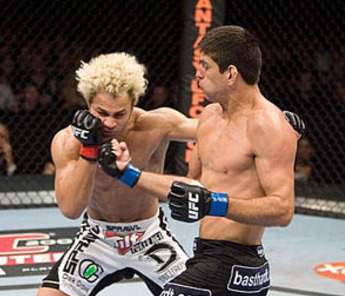 We move from former title contender, Jake Shields, to another top welterweight, Paulo Thiago.
Thiago shook up the division when he debuted in a winning effort against Josh Koscheck back in 2009. Since that time, however, Thiago has put together a mediocre 3-3 record.
His most impressive win since Koscheck came against Mike Swick. It seems unlikely that he will ever replicate his debut performance.
Thiago is good enough to stick around in the best organization in mixed martial arts, but is not good enough to make much of an impact there.