2012 NFL Free Agents: Ranking the Top 10 Defensive Free Agents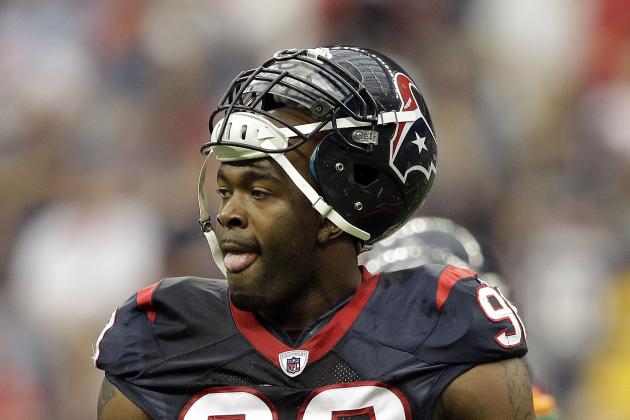 Bob Levey/Getty Images
Mario Williams of the Houston Texans
This year's free-agent class is one of the strongest on both sides of the ball in recent memory. Talented offensive and defensive players are in abundance this year, and every team in the NFL needs some help.
Free agency will open on March 13th at 4:00 p.m. ET, and since only a few big names have been franchised, this could be shaping up to be one of the craziest offseasons ever.
With the franchise tag deadline looming on March 5th, many big-name defensive players will be hitting the open market, entertaining offers from different suitors.
There are 10 players on the defensive side of the ball who have set themselves apart from the crowd. This group of players will be chased by many NFL teams, and it is sure to be a wild next few weeks.
Here are the top 10 defensive free agents on the market.
Begin Slideshow

»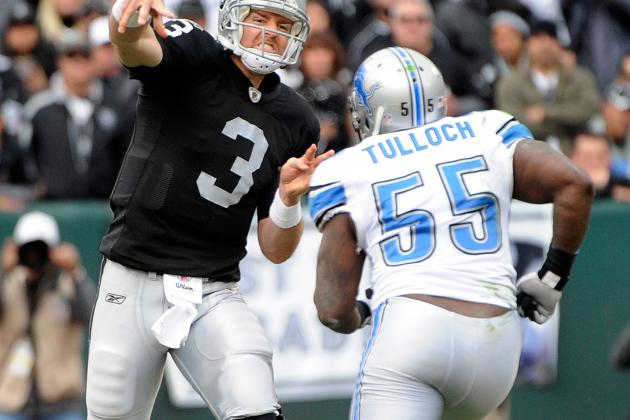 Thearon W. Henderson/Getty Images

Stephen Tulloch is one of the most underrated players in the NFL. Players like Cliff Avril and Ndamukong Suh have overshadowed him in Detroit.
However, he had a very productive season last year, amassing 111 tackles, three sacks, two interceptions and three fumble recoveries. He also had a monster game in the playoffs, with 15 tackles, one forced fumble and two run stuffs.
He is 27 years old, and he is entering his prime. This significantly improves Tulloch's stock in free agency.
Tulloch is a compact linebacker who is a well-rounded player. He has good fundamentals and can shed blocks well. His tackling form is above average, and he is a guy who could be an upgrade at linebacker on many teams.
With Tulloch and Avril both free agents, the Lions are going to have to choose which one to tag. Both are valuable to the team, and the Lions would certainly like to retain both. However, the chances of that happening are slim.
The Lions are expected to tag Avril, but tagging Tulloch is not out of the question.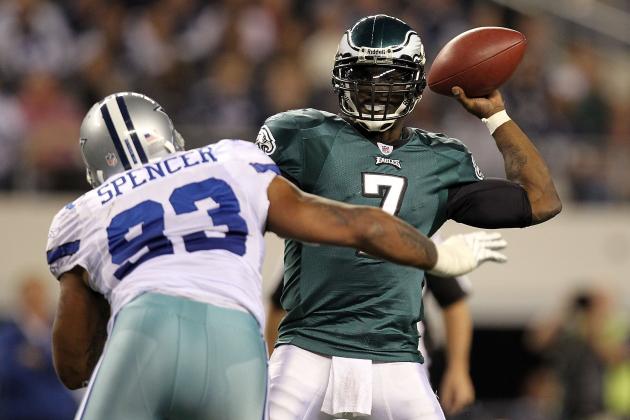 Ronald Martinez/Getty Images

After a rough start to his NFL career in 2007, Anthony Spencer has been a solid contributor for Dallas over the past few years. In the past three seasons, Spencer has 196 tackles, eight forced fumbles, 17 sacks and 18 run stuffs.
He is developing into a talented linebacker, and in a few years, he may be one of the best in the league. He is a strong player against the run and has shown promise in rushing the passer. Like Stephen Tulloch, Spencer could be an upgrade on most units in the league.
The Cowboys are expected to let Spencer test the waters in free agency. While some may say that Spencer has been a beneficiary of DeMarcus Ware playing on the other side of the field, he is still a decent linebacker.
He will likely have a good amount of teams after him, and he will probably be with a new team in 2012.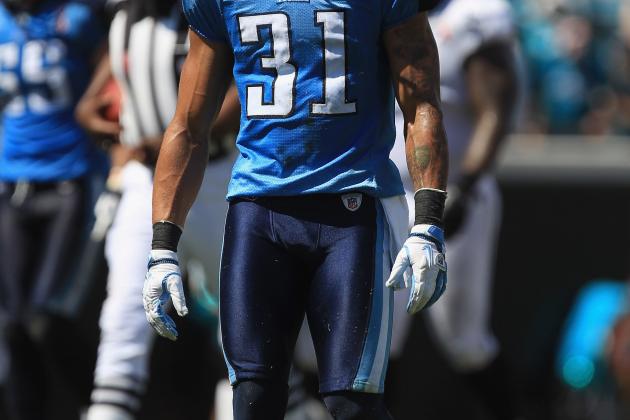 Streeter Lecka/Getty Images

While some consider Cortland Finnegan a dirty player, he is a talented cornerback. Finnegan has been one of the best cornerbacks in the league for most of his career.
He is one of the better cornerbacks against the run and has good coverage skills. He gets under the skin of wide receivers and is an effective fire-starter on the field. He doesn't have perfect physical attributes, but he makes up for it with his passion for the game.
It seems as though Finnegan and the Titans are far apart in negotiations. With the franchise tag deadline on March 5th, it appears that Finnegan will hit the open market. Teams like the Cowboys, Patriots and Buccaneers are in dire need of cornerback help.
Finnegan will be targeted by quite a few teams in free agency.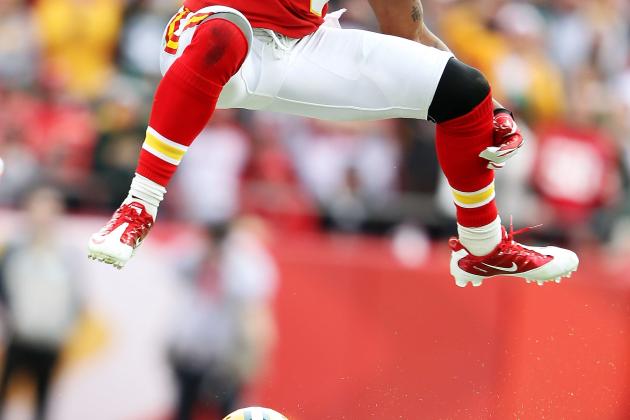 Jamie Squire/Getty Images

Brandon Carr is coming off of another productive season with the Kansas City Chiefs. This past year, he recorded 45 tackles, four interceptions and 15 passes defended.
Carr isn't the greatest cornerback against the run, but he gets by. What he does in coverage is what sets him apart from most other cornerbacks. He only allows a completion percentage of 49.4 percent on balls thrown his way. Even though he gave up three touchdowns this year, he made several big plays, as evidenced by his four interceptions.
Carr will likely enter free agency this year.
The Chiefs will likely franchise Dwayne Bowe over Carr if given the choice. But the Chiefs would like to sign Carr to a long-term contract; he is only 25 and has shown some incredible potential.
Carr will fly under the radar in free agency, but whichever team signs him will be adding a very solid player to its secondary.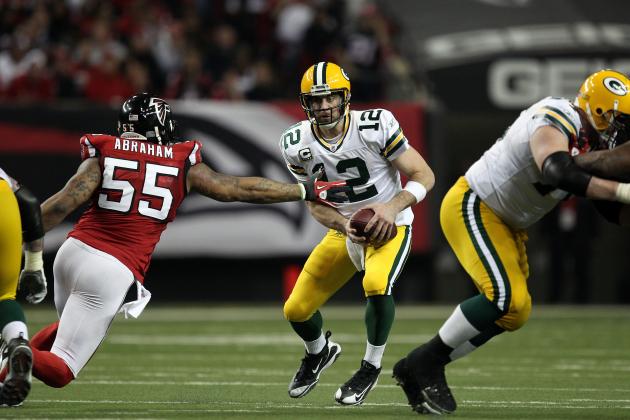 Streeter Lecka/Getty Images

Despite the fact that John Abraham is 33 years old, he enjoyed a successful season this year with the Atlanta Falcons. He accrued 35 tackles, 9.5 sacks and four forced fumbles, showing that he is still among some of the best pass-rushers in the league.
He didn't quite have the success he had last year, when he recorded 13 sacks, but 9.5 sacks is exceptional for someone his age.
Abraham will most likely not be with Atlanta next season, as the Falcons will not be comfortable with paying the aging Abraham $8 million a year.
Abraham is a good addition to a team in a win-now situation. Even if he doesn't put up numbers like last year, he can be a leader for any team. Abraham still has a little more left in the tank.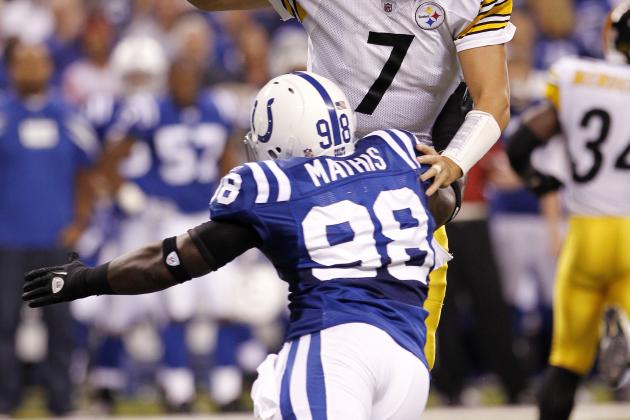 Joe Robbins/Getty Images

Robert Mathis quietly had a big season for the Colts this past year. Most of his production was overlooked while people were worried about Peyton Manning's health and the Colts' 0-14 start to the season.
Mathis recorded 9.5 sacks, 43 tackles and three forced fumbles. He is 31 years old but has been a consistent player; the Colts could count on him to produce nine to 12 sacks a year.
He and Dwight Freeney have been one of the most fearsome pass-rushing tandems in the NFL.
Mathis' future with the Colts is not looking good. Indianapolis is already paying Freeney $14 million a year, the Colts are moving to a 3-4 defensive scheme, and Indy will have to pay either Peyton Manning or Andrew Luck to play quarterback.
Even though Mathis was a big asset on the team, the Colts will likely have to let him walk.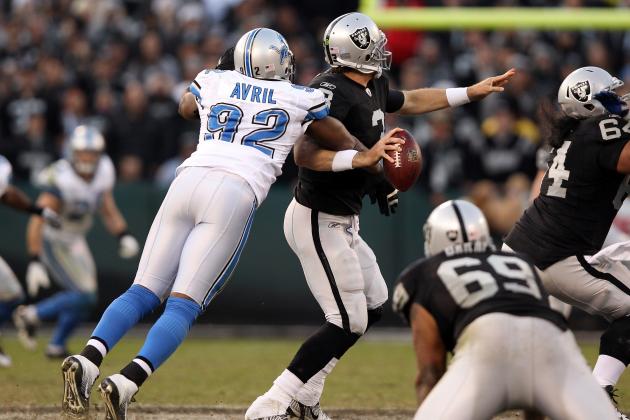 Ezra Shaw/Getty Images

Playing alongside Ndamukong Suh and Stephen Tulloch, Cliff Avril had the best season of his four-year career. He had an exceptional year for a young player with 35 tackles, 11 sacks and an incredible six forced fumbles.
He showed explosiveness off of the edge and was a stalwart on Detroit's defensive line. At the young age of 25, Avril has several more good seasons ahead of him.
Avril has been vocal about not wanting to be tagged, but he has shown interest in returning to Detroit. According to an interview Friday with the Associated Press, via SI.com, Avril said, "I honestly don't know if they're going to franchise me or make a deal. I want a deal, obviously."
Detroit will definitely want to retain Avril, so the chances that he goes into free agency are relatively low. Should he go into the market, he will be pursued by many teams in search of pass rush help.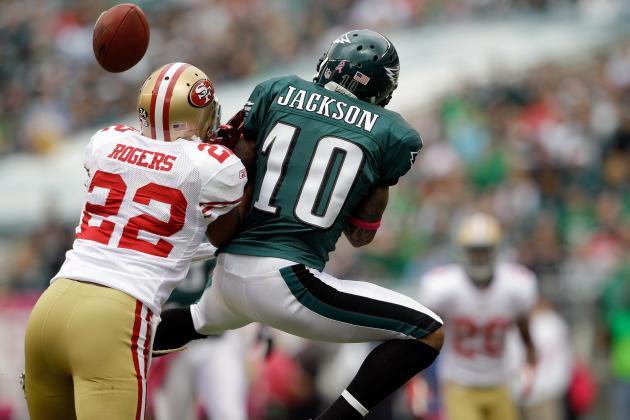 Rob Carr/Getty Images

This year, Carlos Rogers was a stud for the first-ranked defense in the NFL. He and Dashon Goldson both had exceptional seasons playing in the secondary.
Rogers was voted to the Pro Bowl this year after a season of 44 tackles, six interceptions and 18 passes defended. This season was an anomaly of sorts for Rogers, as his previous high in interceptions was two.
However, after a year in Jim Harbaugh's system, Rogers should be able to adjust in most defensive schemes.
The 49ers have already franchised Goldson, so the franchise tag is out of the question. The 30-year-old Rogers is looking for a long-term contract.
Rogers has expressed interest in remaining in San Francisco. However, whether or not the 49ers want to sign Rogers long term remains to be seen. If Rogers doesn't sign, he will be a hot commodity in free agency.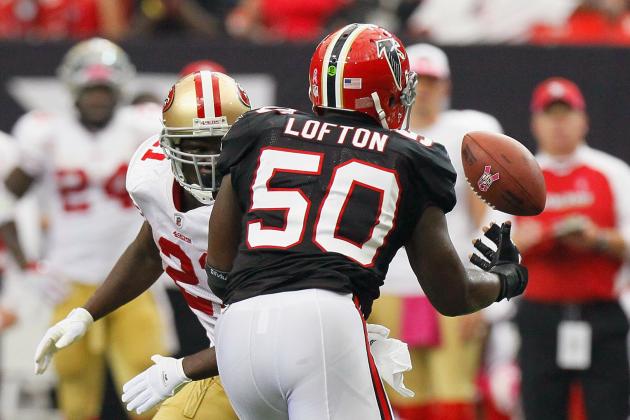 Kevin C. Cox/Getty Images

For the third season in a row, Curtis Lofton recorded over 115 tackles. This year, he had 147 tackles, good for fifth in the league. He also forced one fumble and recovered another.
He is only 25 years old, and he is already one of the premier linebackers in the league. Lofton is a tackling machine who also plays the run well. He isn't a very good pass-rusher, but he isn't expected to record many sacks as an inside linebacker. He is a downhill player and makes smart choices.
Lofton will be seeking a long-term contract. After the success he had last season, the Falcons will surely want to keep him on the team.
The Falcons, however, will not reach on him and will only retain him if the deal they agree on is reasonable. The Falcons have already placed the franchise tag on Brent Grimes. If Lofton and the Falcons cannot meet each other halfway, Lofton will enter the free-agent market.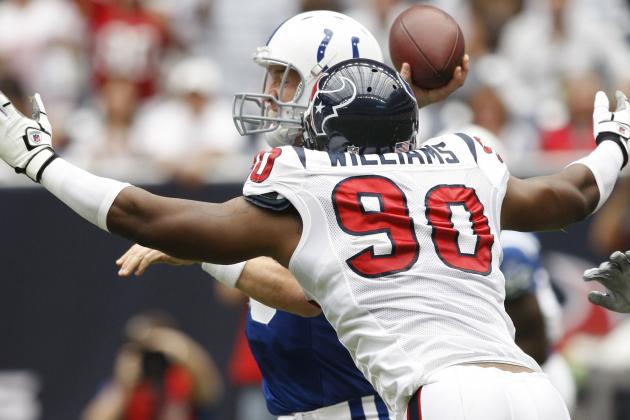 Bob Levey/Getty Images

Despite coming off of a season-ending injury, Mario Williams is still the No. 1 defensive player in free agency. He tore a pectoral muscle after playing in just five games.
Still, in five games, Williams averaged a sack per game, with five on the season. Previously, Williams had 8.5 sacks in 2010 and nine in 2009. His best season came in 2007, when he recorded 14 sacks. Williams is a former No. 1 draft pick.
During Williams' absence, the Texan defense survived, and it was actually one of the elite units in the league. Williams' franchise tag price will be $23 million.
The Texans will likely allow Williams to walk for those two reasons. Williams will be the hottest player available on the defensive side of the ball. Even though he is coming off of an injury, he will be ready to be a huge contributor for any team.