The 20 Most Intimidating Players in College Football History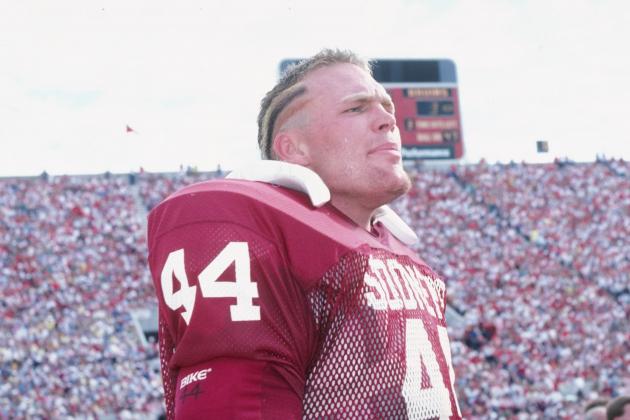 Getty Images/Getty Images

Brian Bosworth terrorized QBs during his time in Norman.
He easily made this list.
It compiles the top 20 most intimidating players in college football history.
The guys who had ridiculously huge physiques, as well as those who absolutely destroyed opponents with their ability.
Most of them are a little more recent, but there are a few throwbacks, such as 'The Boz' and the indomitable Dick Butkus.
See, you're already shaking, aren't you?
Begin Slideshow

»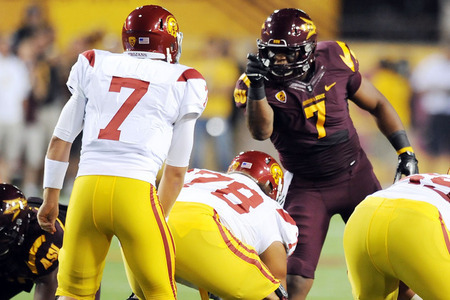 Burfict's level of play seemed to tail off a bit in his final season with the Sun Devils, but the man had a reputation for being a hard-hitting opponent.
As a matter of fact, Sporting News published an article about him titled, "The Meanest Man in College Football."
With his size and strength, Burfict was able to terrorize opponents, and had the ability to make huge plays when he was under control.
2011 was his last year with the team, and he has since taken his legacy of hard hits and questionable play to the NFL.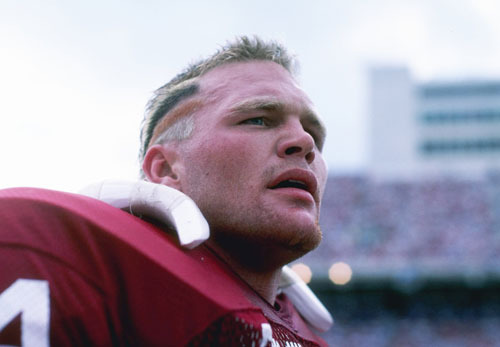 Bosworth's claims to fame were his tangles with the NCAA during his years at Oklahoma under Barry Switzer.
However, we sometimes seem to forget that the man was a beast on the field (possibly that had something to do with the steroids).
At 6'2", 238 pounds, "The Boz" was a fierce tackler who spent his career in college and in the pros making life miserable for opposing offenses.
He finished his career at Oklahoma in 1986, after garnering All-American honors for the second straight season.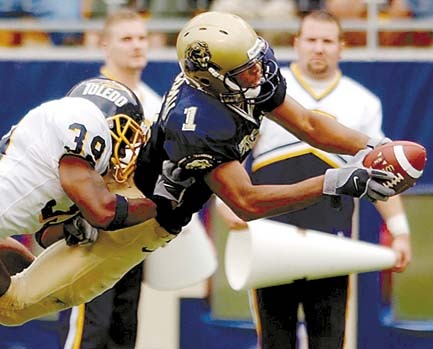 Larry Fitzgerald is a freak of nature—and I mean that in the most positive way possible.
The man's physique is ridiculous, and the plays he made in college were nearly enough to win him the Heisman in 2003.
There was simply no way to stop him.
His streak of consecutive games with a touchdown catch (18) when he left Pitt was an NCAA record.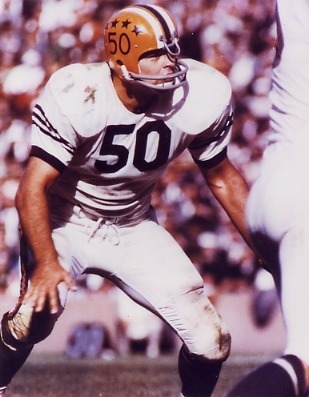 The name itself sounds harsh.
Dick Butkus.
The man was a football legend in the state of Illinois.
He starred at Illinois from 1962-64, playing center and linebacker, and earning All-American honors in '63 and '64.
His ability to intimidate opponents and make bone-jarring blocks made him a star, and he carried that success to a moderately successful career in the NFL.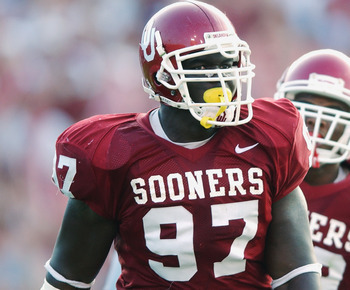 Tommie Harris was good.
He had a Sports Illustrated cover all to himself.
As a junior, in 2003, he won the Lombardi Award—this was his final year with the Sooners.
Harris was such an incredible athlete coming out of high school that he started every game for the Sooners as a true freshman.
He was a force along the defensive front, disrupting plays and wrecking schemes on a regular basis.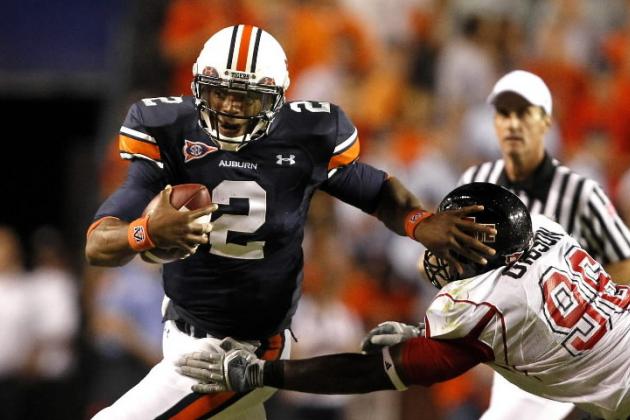 Newton took a long and controversial route to arrive at Auburn, fraught with rumors of pay-for-play scandals and stolen laptops.
However, all of that culminated in an incredible perfect season and Heisman Trophy in 2010.
Newton's physicality made him tough to bring down, and led to his immense success rushing, as well as passing the ball.
At 6'5", 240 pounds, he was a nightmare for a cornerback trying to make the tackle in isolation.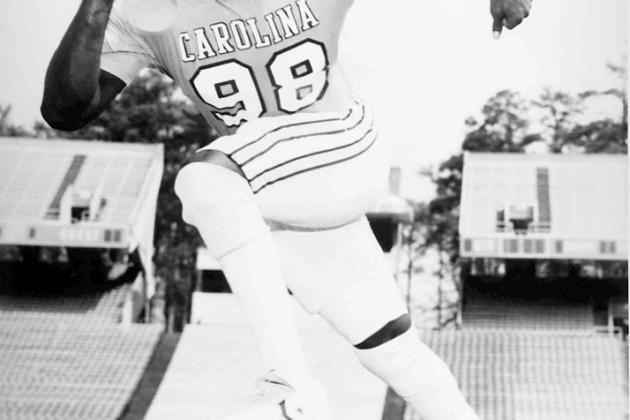 Taylor was a star, even at the college level, before going on to NFL greatness.
He terrorized opposing quarterbacks, ringing up 16 sacks in his final season alone. He left UNC in 1980, and went on to become a force in the NFL.
His athletic ability left coaches' jaws dragging the ground, and he used that ability to his advantage.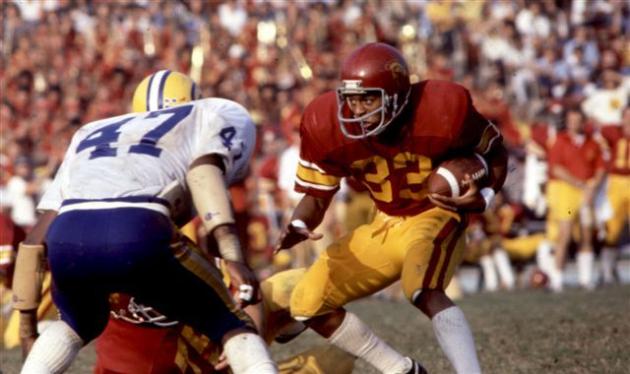 Marcus Allen was a beast.
After backing up the great Charles White for a season, Allen eventually took over at tailback in 1980, and accumulated 1,563 yards, good enough for third in the country.
In 1982, he exploded.
The 2,000 yards rushing plateau had never been reached, but Allen absolutely destroyed that mark, amassing 2,342 yards.
That season, he won just about every award possible, including the Heisman Trophy and Maxwell Award.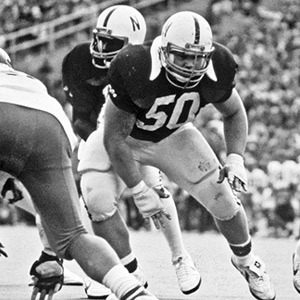 There aren't many linemen on this list, simply because it is understood that most linemen, being of rather large size, are innately intimidating.
But Rimington, he was the best of the best, playing center for Nebraska.
He is the only lineman in history to win the Outland Trophy twice, and also won the Lombardi Award and multiple All-American honors during his time with the Huskers.
The consummate lineman, the award given to the nation's top center is named the Dave Rimington Trophy in his honor.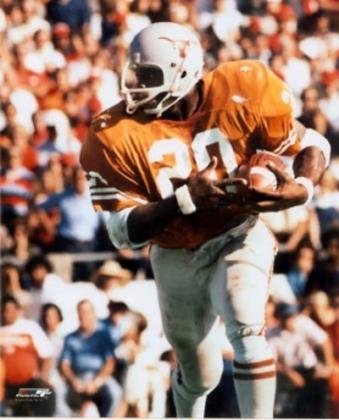 Campbell played the game with intensity and drive not found in every player.
His ability to punish defenses physically led to two-time All-American honors and the Heisman Trophy in 1977.
He finished his career at Texas with 4,444 rushing yards.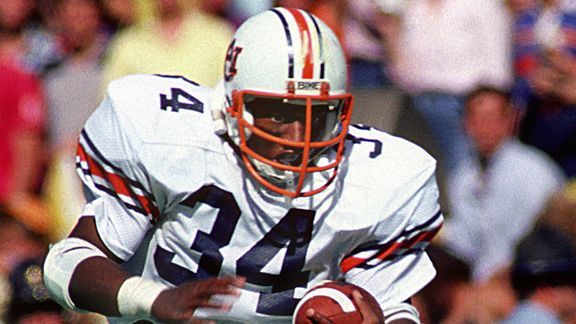 Jackson was fast.
As a matter of fact, he ran the fastest ever 40-yard dash at the combine after his final season with Auburn, checking in at 4.12 seconds.
Ridiculous.
In 1985, he won the Heisman Trophy after a 1,786-yard season performance.
His speed, coupled with the ability to make defenders look silly, earned him a spot on this list.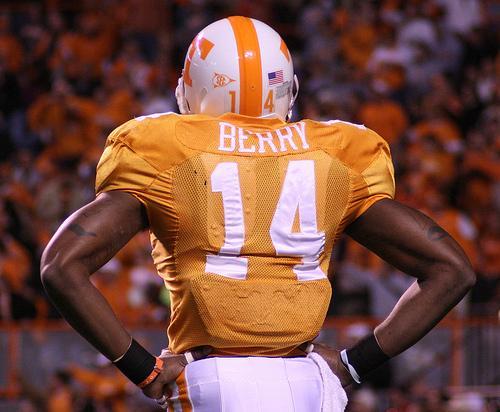 From the beginning, it was clear that Eric Berry was something special.
He absolutely destroyed opponents from the first opportunity, and any quarterback who chose to throw in his direction, did so to at his own risk.
He was named SEC Freshman Defensive Player of the Year in his first season, and made a name for himself by picking off five passes that season.
And it only got better.
He totaled seven interceptions in his sophomore season, and was an absolute ballhawk in his junior year as well, before departing for the NFL.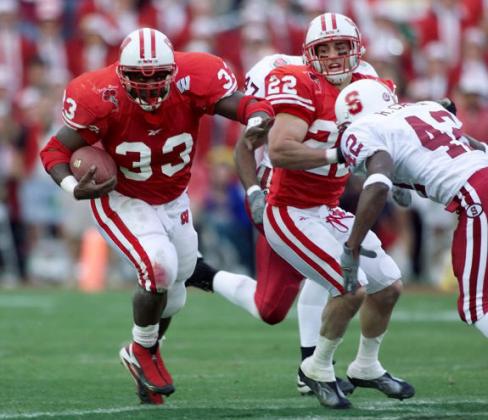 "The Great Dayne" was an absolute anomaly for a running back.
He was huge, standing at only 5'11" but weighing 250 pounds and possessing deceptive speed.
As a defensive back, it was an absolute nightmare getting stuck in isolation and having to tackle this guy.
He played at Wisconsin from 1996-1999, and left as the NCAA's career rushing record with 6,397 yards.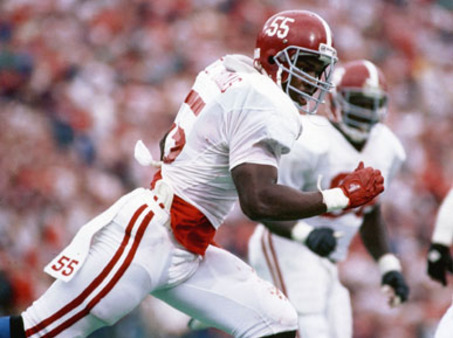 As a quarterback, there was no one you wanted to see coming after you less than Thomas.
He played hard, and was a game-changer for Alabama during his time with the program.
He had a great career in the NFL before passing away tragically after complications following a car accident.
He left Tuscaloosa with the NCAA single-season sack record (27), as well as the career record (52).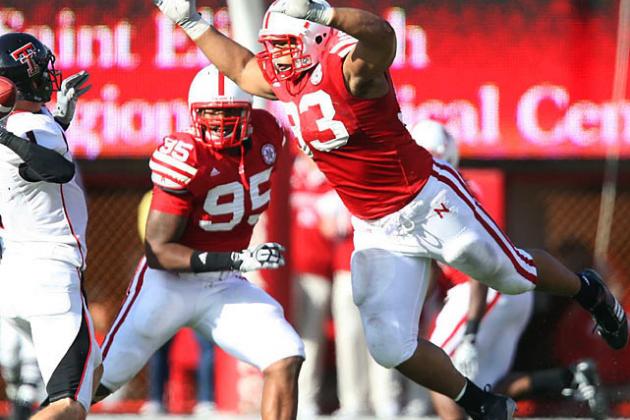 Prior to picking up his "mean" reputation in the NFL, Suh was an incredibly gifted and talented star at Nebraska.
He absolutely dominated games defensively, in a way not many defensive linemen are capable of doing.
Suh absolutely destroyed opposing linemen, and seemed to revel in punishing quarterbacks for having the audacity to pass the ball.
During his time at Nebraska, he amassed 52 tackles for loss, including a school record seven in the Huskers' loss to Texas in the 2009 Big 12 Championship game.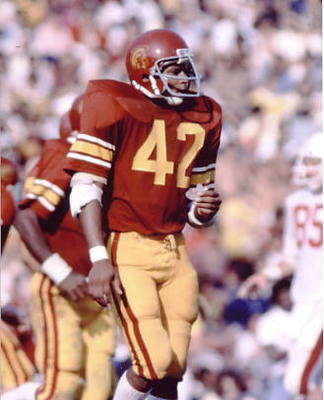 Lott and star USC running back Marcus Allen were both considered for the safety and running back positions, until it was decided that Lott was the better tackler.
Lott was a great open-field tackler, and had an uncanny ability for plugging holes and taking down running backs on the defensive side of the ball.
He earned his reputation as a hard-hitting safety at USC long before he gained notoriety in the NFL.
He earned All-American honors in 1980.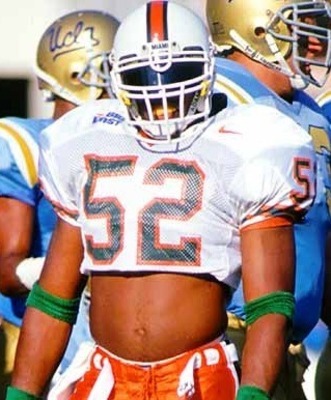 There are many linebackers on this list, because it takes a special breed of toughness for a man to play the position.
To this day, there is no one who embodies the spirit of "intimidation" more than Ray Lewis.
Lewis starred at Miami from 1993-1995, accumulating more than 300 tackles, and earning All-American honors in both his sophomore and junior season before leaving to play on Sundays.
Lewis was a revelation at the linebacker position, making big plays on a regular basis, and helping the Miami defense absolutely dominate its opponents.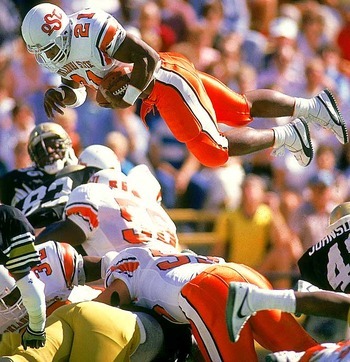 Sanders was arguably the greatest running back to ever set foot on a football field.
His ability to go over, around or through defenders made him a threat to score every play, and his speed made him a threat to score from anywhere on the field.
When talking about players who strike fear into the hearts of their opponents, Sanders has to be near the top of the list.
He only started for one year, 1988 at Oklahoma State, but what a year it was for Sanders.
He rewrote the NCAA record books with 2,628 yards rushing and 38 touchdowns in the regular season.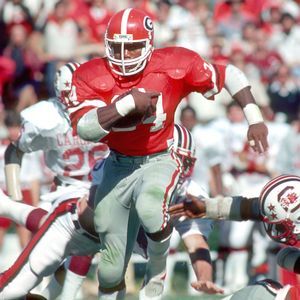 Walker was the only player in NCAA history to finish in the top three of Heisman voting for three straight seasons.
He left Georgia after his junior year, but still managed to finish in the top 10 for career rushing yards.
He was a superb athlete, remaining in excellent condition and disrupting defenders with his strength and tenacity.
Easily one of the top three running backs in history, his ability to plow through barriers with relative ease earned him a spot on this list.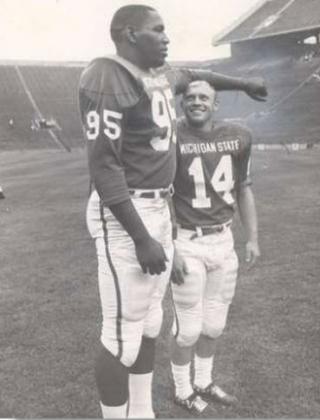 Bubba Smith was one big dude.
At 6'7", 265 pounds, he had a fierce intensity, which he managed to release with devastating effect on opponents.
He starred at MSU from 1964-66.
Does it get more intimidating than this guy?
A fan favorite, he was often goaded on during games by the chant: "Kill, Bubba, Kill."
Not an exciting thing to hear as an opponent of Sparty.