Observations from Liverpool's 2-1 Loss Against Arsenal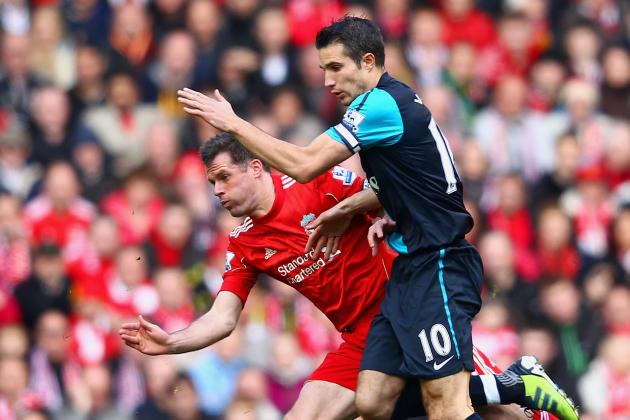 Clive Mason/Getty Images

Well, that wasn't the result the neutrals were expecting. To be honest, no Arsenal or Liverpool fans were expecting it either.
Having watched a dominant display in the first half from the Reds at Anfield, it's a shock to see Arsenal come away from the game with three points.
Ultimately, it was all down to Robin van Persie. Arsenal barely had a sniff all game but two chances came the way of the Dutchman and two goals he scored.
What can we learn and take away from this fixture, other than that Liverpool are perhaps the unluckiest side in the Premier League, having hit the woodwork an astounding 21 times so far this season?
Here are six observations from the game at Anfield. Enjoy the slideshow!
Begin Slideshow

»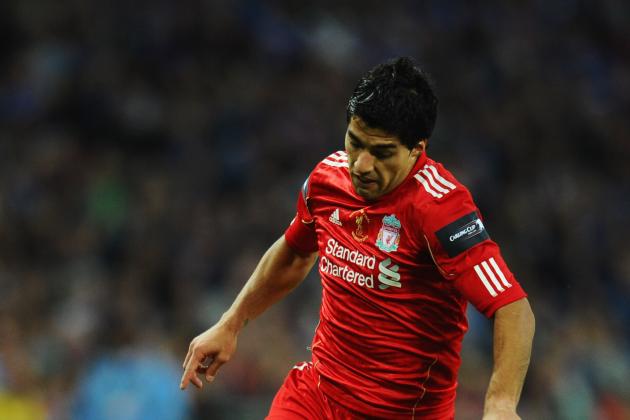 Mike Hewitt/Getty Images

Liverpool have scored significantly less goals than those around them in the table.
Luis Suarez is a genius on the ball but doesn't have a very good chance conversion rate at all.
Andy Carroll has been awful since his £35 million move and Craig Bellamy excels from a wide position rather than a central one.
Liverpool need to look at striking options this summer or give Carroll a kick up the backside.
Thirty goals in 26 Premier League games is not a good enough record for any team around the top four.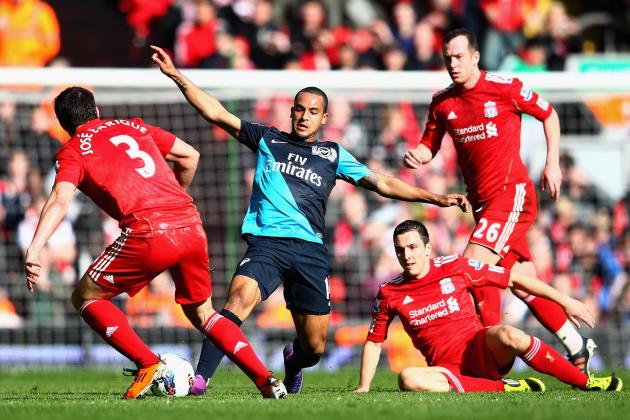 Clive Mason/Getty Images

How many times has this happened?
Liverpool dominate the game in the first half and create enough chances to score four or five goals. Instead they only manage the one and they get punished for their profligacy.
It's happened again. Liverpool dominate at home but can't score the goals to put their opponents away.
Keeping the ball is not an issue. They have players who can make tidy, short passes. This is good for the future, as they can build from this and address other areas in the summer.
The most important thing in football is that you can pass and keep the ball. Liverpool have that one taken care of.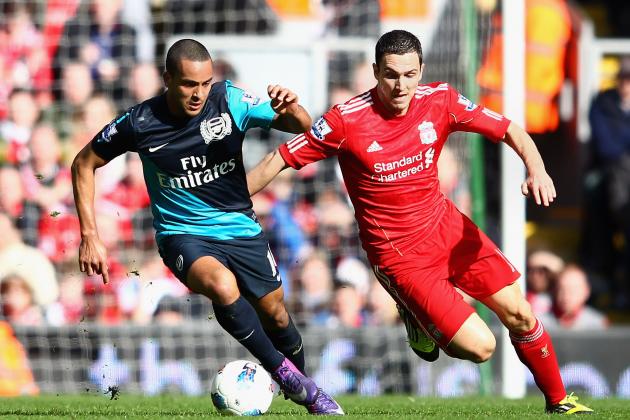 Clive Mason/Getty Images

Stewart Downing has been quite poor this season.
True, he received the Man of the Match award in the Carling Cup final and played a pretty decent game.
He has failed to display his talents on a regular basis for the Reds and may be suffering from the hefty £20 million price tag his shoulders carry.
He took a year to settle in at Aston Villa and it was only in his second season that he showed his true, brilliant colours. He got Player of the Season last year, awarded by the Villa fans, and rightfully so.
Downing has just completed another game with an unsatisfactory performance. He needs to step it up soon.
Stu Forster/Getty Images

This point is actually furthering a debate held on talkSPORT radio earlier on Saturday morning.
Ray Parlour was trying to describe the role Jordan Henderson plays in the Liverpool team. He had great difficulty in doing so.
When you think about it, it is a bit difficult to figure out what his shining qualities are and how to utilise them.
He scored a few crackers for Sunderland but hasn't shown long range shooting ability on a consistent basis. He's pretty tidy on the ball but he's not so strong in defence.
His short passing game is very good from what I've seen, which makes me believe that he might flourish in a tiki-taka playing style.
We're yet to see the best of Henderson and we shall wait and see how Kenny Dalglish moulds him.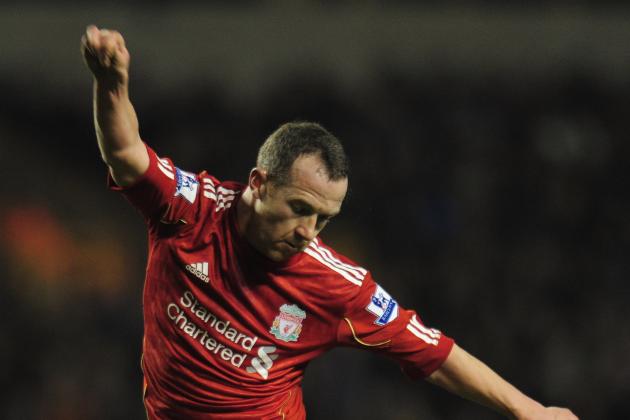 Shaun Botterill/Getty Images

Dirk Kuyt missed a penalty and a rebound today which could have taken Liverpool into the ascendancy much earlier had it been scored.
Having watched Luis Suarez fail to convert penalties all season and the abysmal attempts from Charlie Adam and Co. during the Carling Cup final, it's difficult to see a player on the roster who can convert from 12 yards.
That must be a worry for Kenny Dalglish. Every top team has a reliable penalty taker and he needs to find his.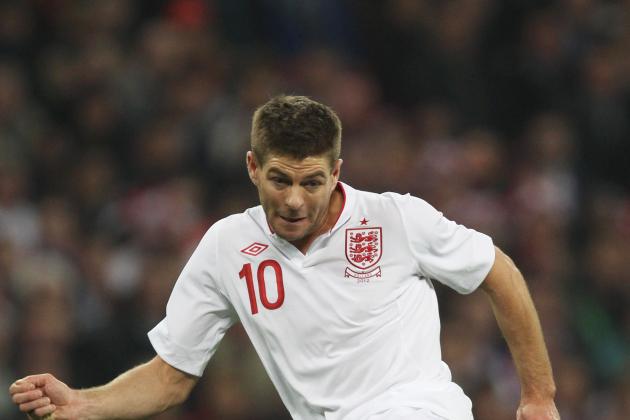 Clive Rose/Getty Images

Steven Gerrard hasn't been himself since returning from injury.
The fact of the matter is that he's 31 and slowing down. Much like Frank Lampard, his game will gradually be reduced in the coming seasons and he'll have less of an impact on the pitch.
He's still a great player and leader, worthy of a place in any team. But there will come a point where he is phased out, just like Jamie Carragher is at the moment.
The important thing is for Liverpool fans not to fear that eventuality. By the looks of today and the rest of this season, the Reds have been able to play good, flowing football without him.
Luis Suarez might just be the man to replace the club legend as a change in playing style is put into place. The Uruguayan is one hell of a playmaker when he's on his game.