Lakers vs Kings: Live Reaction, Updates, Video and More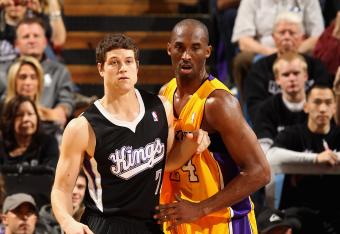 Ezra Shaw/Getty Images
Welcome to the live blog for tonight's game between the Los Angeles Lakers (21-14) and the Sacramento Kings (12-23).
The Lakers will be looking to avenge their early season loss to the Kings, a game which saw the Lakers lose 100-91 in Sacramento.
Tip-off is set for 7:30 PT, and the live blog will start moments before.
Stay tuned for live reactions, updates, video and more.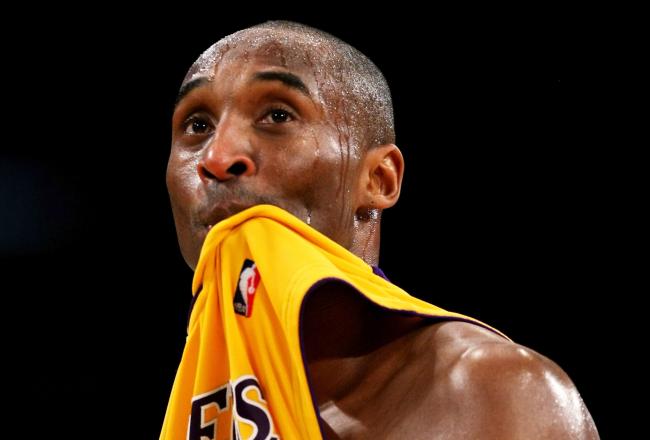 Lakers don't make it easy on themselves, but hang on to beat the Kings 115-107, led by 38 points from Kobe Bryant. The Lakers will now look forward to their showdown with LeBron James, Dwyane Wade and the Miami Heat on Sunday afternoon.
The Kings were led by 18 points from Francisco Garcia.
Thanks to everyone for tuning in tonight.
Lakers scored 100 or more points 45 times last season. Tonight will be their seventh time doing so this season.
What was once a 20-point lead has now been cut to five after an uncontested three-pointer from Jimmer Fredette.
@ESPNLandOLakers (The Kamenetzky Bros, ESPN Los Angeles Bloggers) remind us with a tweet just how "shaky" the team's second unit is on both ends of the floor:
"For all the (rightful) focus on the 2nd unit's scoring issues, tonight reminded of how they're not necessarily lights out on D"
Fisher's long deuce ends the Kings' run at 11-0.
Lakers now up by nine, 96-87.
Sac goes on a 9-0 run to cut the Lakers lead to 11. So much for the big three getting rest...
Remember the good old days of the Kings/Lakers rivalry? In case you forgot just how heated this rivalry once was, check out the video below of Rick Fox and Doug Christie's scuffle from a 2002 exhibition game.
I actually attended this game with my brother and father.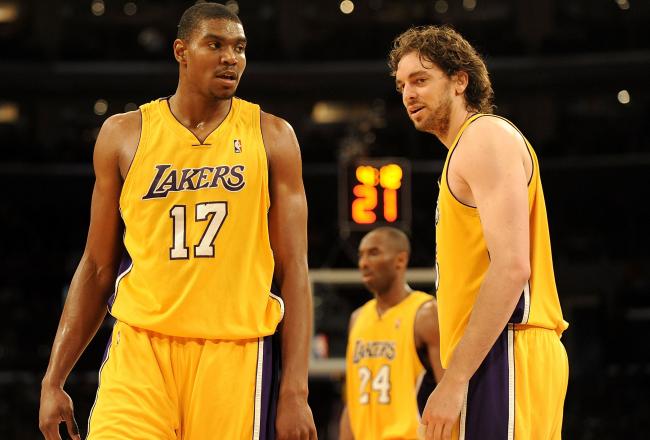 Lakers will head into the fourth quarter with an 18-point lead (92-74). Hopefully the team's second unit can maintain a nice cushion, giving Kobe, Pau and Drew some rest for Sunday's showdown against the Heat.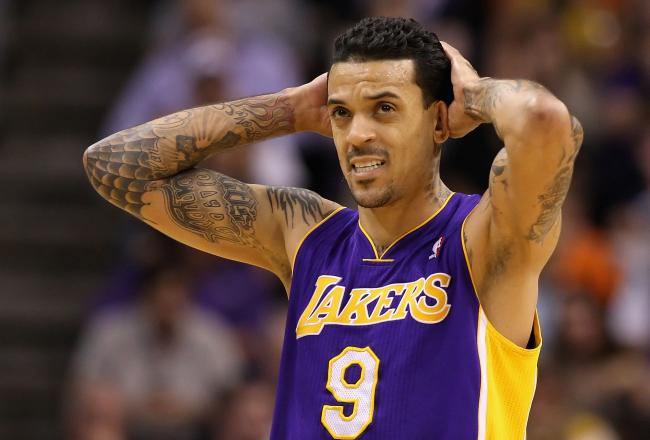 Matt Barnes' three-pointer stretches the Lakers lead to 16.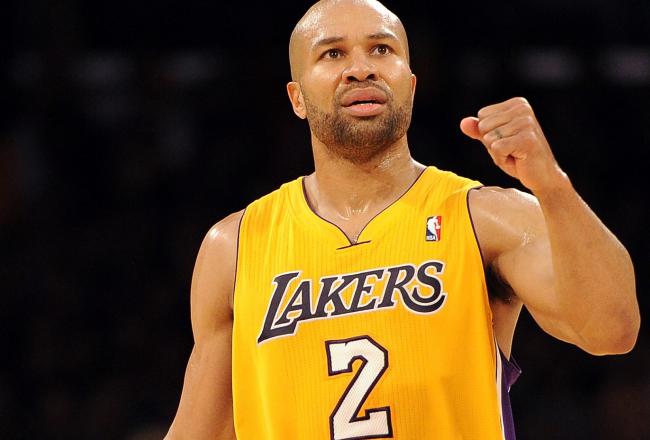 Beautiful passing sequence between Kobe, Bynum, Fisher and World Peace. Ball never hit the floor, great basketball.
Here is what @mr_jasonjones (Jason Jones, Kings beat writer) just tweeted about the tonight's Lakers/Kings game:
"Lakers size is hurting Kings."
Short, yet sweet.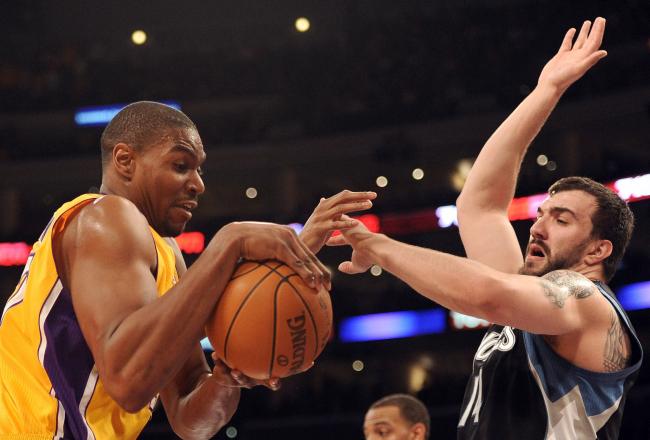 Lakers open up their largest lead of the evening, leading 75-63. However, anytime it looks as though the Lakers are ready to blow the game open, the Kings come fighting back.
Here is what @stackmack (Holly MacKenzie) had to say about Sacramento rookie Isaiah Thomas
"I'm watching Isaiah score against Bynum and the Lakers. You should, too".
Here is Bryant West's article on the Kings staying in Sacramento, where they rightfully belong.
Today is the 50-year anniversary of Wilt Chamberlain's 100-point game
No better time to check out Nicholas Goss' excellent piece comparing Wilt's 100-point game to Kobe's 81-point performance from 2006.
Lakers lead going into halftime 65-58 thanks to 20 points from Kobe. Gasol and Bynum both have 11 and 10, respectively. Marcus Thornton is leading the Kings with 12.
Sacramento is immediately double teaming Kobe when he touches the ball. Leaves plenty of opportunity for other Lakers to step up tonight.
Pau just tried an incredibly tough cross court pass to Derek Fisher. Seemed hell bent on making the pass.
I hate to torture any Kings fans following tonight. But check out the video below to take a trip down memory lane, specifically the 2002 Western Conference Finals.
Despite being up by five points with five minutes left in the first half, it seems as though the Lakers should be up by way more... Kings are pesky to say the least.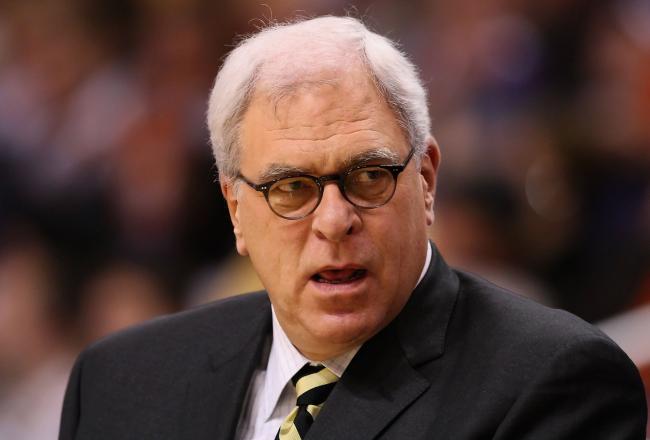 Any other Lakers fans out there who get caught up in the game and still think Phil Jackson is still on his special, elevated seat on the sidelines?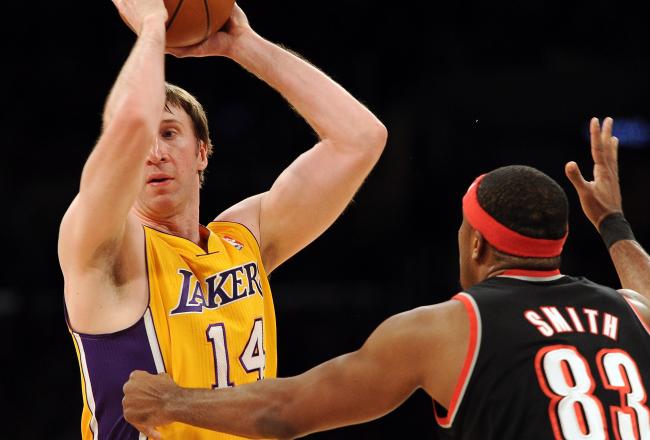 Here's what @janiscarr, Lakers beat writer for the OC Register, tweeted about Lakers forward Troy Murphy's unique looking nose:
"Wonder how many times Troy Murphy has had his nose broken? Im guessing more than once by the look of it"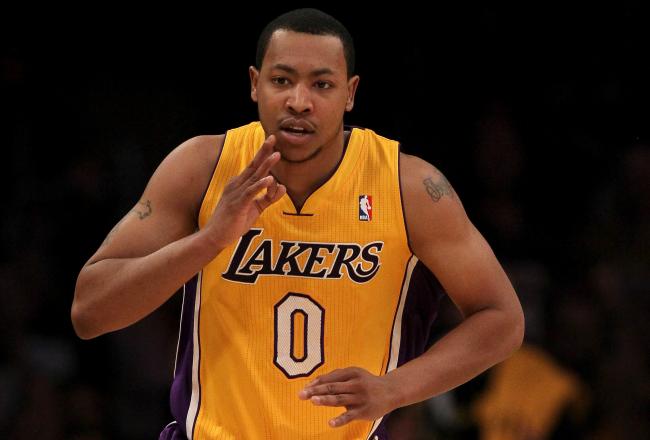 Lakers rookie, Andrew Goudelock, has already scored nine points.
Both teams, feverishly exchanging baskets. Thus far, the two teams have combined for 71 points.
Here is a great read from Nick Houser on why it was a mistake for the Kings to have drafted Jimmer Fredette
This article is
What is the duplicate article?
Why is this article offensive?
Where is this article plagiarized from?
Why is this article poorly edited?

Los Angeles Lakers: Like this team?