NBA Trade Rumors: Teams That Must Be Calling for Sacramento Kings' J.J. Hickson
March 3, 2012

With all the hype and news about the Sacramento Kings inching closer to a deal for their new stadium, their pursuit to trade J.J. Hickson before the trade deadline has flown under the radar.
According to ESPN's Marc Stein:
You can't like their chances here given J.J. Hickson's season-long struggles, but sources say that the Kings are shopping Hickson hard before the March 15 trade deadline, hoping to salvage something from the last trade consummated before last summer's lockout.
While he is right about his play not being all that great—4.9 PPG and 5.1 RPG—Hickson is only making $2.35 million this season. The trickier part is that next season he goes up another million, but there are plenty of teams would likely move some aging scrub for the potential that Hickson provides.
With the Cleveland Cavaliers last season, Hickson averaged 13.8 points and 8.7 rebounds per night, so he definitely is able to contribute in a positive way.
The following teams should be hoping to find that potential before the trade deadline approaches.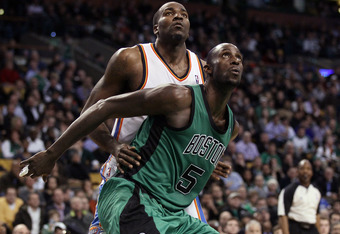 Elsa/Getty Images
The Celtics could be looking to make some serious changes to their team for the future, so taking a gamble on Hickson would be a no-brainer. They already have players like Kevin Garnett who fulfill the starting minutes of a power forward, but adding depth like Hickson would be a solid addition for a potential playoff run.
They could pretty much send back anything that isn't over the top in money, such as Garnett for example, but players such as Jermaine O'Neal, Brandon Bass and others could surely fit the bill.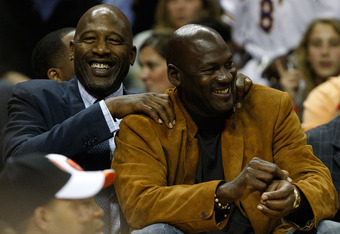 Streeter Lecka/Getty Images
Michael Jordan has made plenty of mistakes with the Bobcats, so honestly taking on a project like Hickson can only garner positive results.
It really doesn't or hurt the team initially, but it certainly can payoff huge dividends if Hickson can return to form. The team hasn't had a solid big man since Emeka Okafor, so they don't really have a nice complement of a big man with potential anymore.
There are guys like Tyrus Thomas and Boris Diaw, but neither is really an over the top contributor that will either be affected by Hickson, or would affect the development of Hickson.
Would be an interesting place for him to go, as he likely would have a shot to try and flourish.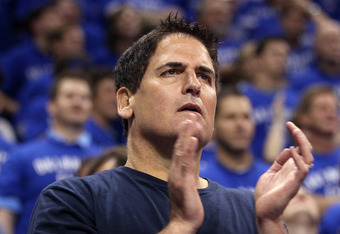 Christian Petersen/Getty Images
Another team that could use some extra depth at the forward position heading into the NBA postseason is the reigning champion Mavericks.
After losing Tyson Chandler to the New York Knicks, the team has been slightly thinner in their frontcourt. A guy like Hickson could come in and play some minutes while the core contributors get some rest.
Hickson, not dependend on in this scenario, would be able to contribute without any pressure. It may be a gamble for Mark Cuban, but he is a man who has never shied away from trying something that could have a huge reward.