Wilt Chamberlain's 100-Point Record and Other Unreachable Milestones
March 2, 2012

Records are made to be broken. However, these four records are so impressive that it will be impossible to break them.
So, on the 50th anniversary of Wilt Chamberlain's 100 point game, let's take a look at some of the other records in the four main sports in America that will never be broken. 
NHL: Wayne Gretzky 50 goals in 39 games
On December 30th, 1981, Gretzky shattered the mark set by Maurice "The Rocket" Richard of 50 goals in 50 games. The record set by Richard had stood for 36 years—and was matched only once by Mike Bossy—before Gretzky crushed it with his 50th goal.
When he set the new mark in game 39 of the Oilers' season, it came in a five-goal performance against the Philadelphia Flyers. 
That season, Gretzky finished with 92 goals and 120 assists, amassing a then-career-high 212 points in 80 games. 
Why this will never be broken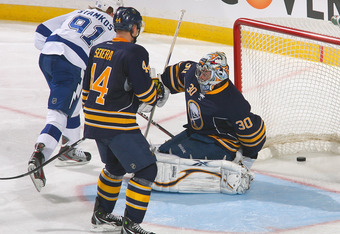 Rick Stewart/Getty Images
The NHL's top goal scorer through 63 games in the 2011-12 season is the Tampa Bay Lighting's Steven Stamkos with 44 goals. When Gretzky set the mark, he was scoring at an amazing pace of 1.28 goals per game. This year, Stamkos is only scoring at a rate of .69 goals per game. 
Back in the 1981-82 season, there were 21 teams in the league with 16 of those teams scoring over 300 goals, and 14 teams giving up 300 or more goals. 
Last year, with nine more teams in the league, none of the teams scored more than 300 goals and every team gave up fewer than 300 goals.
With the increased level of talent at defense and goaltending, along with the changes to the game, this is a record that may never be eclipsed. 
CY Young 511 Career Wins as a Starter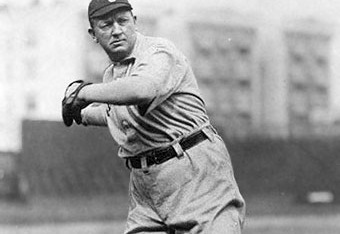 This record was set back in 1911 when Young finished his historical career after pitching in the major leagues for an impressive 22 seasons. Over those 22 years, Young won 20 or more games 15 times. In fact, he won more than 30 games five times during that span. . 
However, Young was able to put up these big numbers since he started more than 40 games 14 times. 
Why this record will never be broken
Major League Baseball has not seen a pitcher win more than 30 games since the Detroit Tigers Denny McLain did it in 1968. Since then, 43 baseball seasons have come and gone, and there hasn't been one pitcher that has been able to reach this win total. 
If a young pitcher would try to take down Young's 511 win total, they would have to average 23 wins over 22 years. 
The current leader among active major league pitchers for wins is the Philadelphia Phillies' Roy Halladay, with 188. It has taken him 14 years to get to this total, with Halladay only reaching 20 or more wins three times. 
With the way pitchers are rested during a season, and the way hitters have evolved, this record may never be broken. 
Oscar Robertson averages a triple-double in 1961-62 (30.8 points, 12.5 rebounds and 11.4 assists)
Lost in the 100-point game that Chamberlain had during the 1961-62 season was "The Big O" averaging a triple-double for the entire year. If this record lasts another year, it will mark the 50th season where no one has had such a well-rounded season.
If a player would be able to average these type of numbers during a regular season, they would be a shoe-in to win the "Most Valuable Player" award for that year. However, when Robertson did it, he lost the award not to Chamberlain, but to the Boston Celtics' Bill Russell. 
Why this record will never be broken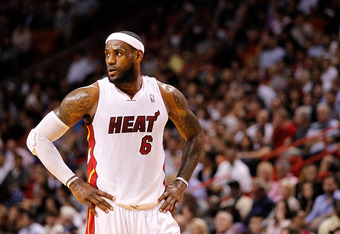 Mike Ehrmann/Getty Images
The closest player that could come close to Robertson's numbers is LeBron James. Through, nine seasons, James is averaging: 27.7 points per game, 7.2 rebounds and 7.0 assists. 
Through 34 games—in a shortened 64 game season—James is right around his career average of: 27.7 points per game, 8.2 and 6.8 assists. 
When Oscar set this impressive mark during the 1961-62 season, he had 985 total rebounds and 899 assists in 79 games. LeBron's best years for rebounds and assists were 613 (2008-09) and 651 (2009-10), respectively.
Emmitt Smith 164 career rushing touchdowns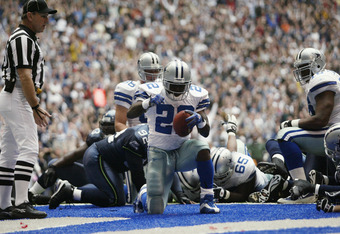 Ronald Martinez/Getty Images
Emmitt is one of the best running backs to play in the NFL. He owns both of the NFL's major rushing records with 18,355 yards and 164 touchdowns. 
Both of these records will be almost impossible to break. However, his rushing touchdown record is the more unreachable mark out of the two.
Smith set this milestone by having 10 or more touchdowns in eight of his 15 seasons, with two seasons finding the end zone 20 or more times. Not only was Smith able to be consistent in his ability to score, he was able to stay healthy for a complete, 16-game season eight times. 
Why this record will never be broken
Emmitt averaged 200 attempts per year in an NFL career that went from 1990 to 2004. He was given the ball more than 300 times seven times during his career. 
Just last year, only two running backs in the NFL rushed more than 300 times for their respective teams (Maurice Jones-Drew and Michael Turner). 
The closest to Smith's record is LaDainian Tomlinson with 145 touchdowns. However, Tomlinson is in the decline of his career, with his rushing touchdowns decreasing over the last two years from 12 in 2009, to six in 2010 and only one in 2011.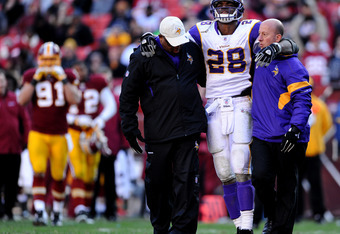 Patrick Smith/Getty Images
Once Tomlinson retires from the league, Adrian Peterson will take over as the active leader with 64 touchdowns. 
However, Peterson is coming off of a major knee surgery that repaired his anterior cruciate ligament and medial collateral ligament. Before the injury, Peterson finished with a double-digit touchdown total in his first five seasons. However, with both ligaments having to be repaired, his chances at breaking Smith's record have taken a huge setback. 
Records were made to be broken, but these will stay intact
These records could get broken sometime in the future. However, from the way these leagues are evolving, it looks like there is no way these records are broken anytime soon.