Pittsburgh Steelers: Gearing Up for Free Agency Like Never Before
Karl Walter/Getty Images

As one of the most insane months in the history of the Pittsburgh Steelers draws to a close, we need to evaluate what has happened with the Steelers since Super Bowl Sunday, to see what happens from this point forward.
Though some of us predicted what was going to happen with the Steelers. Now that they have made (most of) those moves, we will take a look at what has happened so far in the Steelers off-season, and what will happen next.
Begin Slideshow

»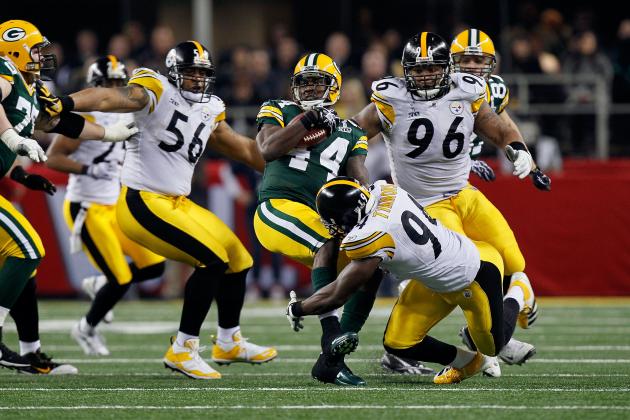 Kevin C. Cox/Getty Images

Starting out around $25 million over the cap, many people believed that the Steelers were going to be in trouble.
Not Steelers' fans.
Kevin Colbert went to work restructuring contracts that he had signed only last year. To reduce the massive cap number they were looking at, this was done to no detriment to the team.
LaMarr Woodley -$6.56 million
Lawrence Timmons -$5.14 million
Ike Taylor -$3.28 million
Ben Roethlisberger - $8.1 million
Willie Colon - $3 million
This comes as a total saving to the Steelers of $26 million.
This number, in itself, would have cleared up the entire salary overage of the Steelers for the 2012 league year.
However, this would not allow the Steelers any room to retain free agents or sign rookies. There was still work to be done in Pittsburgh, and Kevin Colbert addressed that next.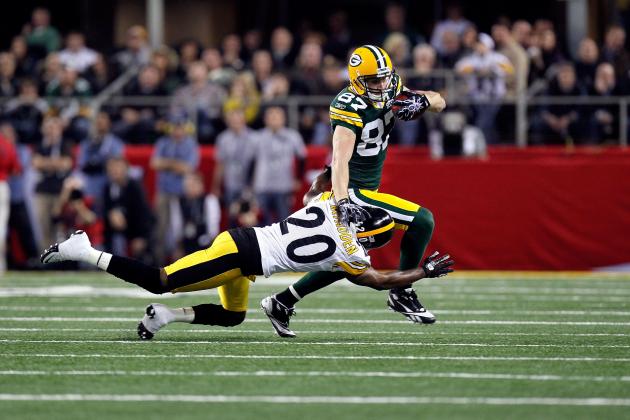 Kevin C. Cox/Getty Images

The Steelers started off by releasing Bryant McFadden ($2.5 million) and Arnaz Battle ($1.1 million) to start the wave of releases.
(OK, they did this before some of the restructuring, but it works out with less slides for you to read this way)
Then came the tough decisions. Hines Ward ($4 million), Aaron Smith ($2.1 million), Chris Kemoeatu ($3.5 million) and most recently James Farrior ($2.85 million) have all been released.
This means that, adding those totals up, the Steelers have reduced their salary cap number by $39.6 million dollars.
If they were over the cap by $25 million when this all started, these cuts would put them $14 million UNDER the salary cap.
And what did the Steelers lose in these deductions?
Bryant McFadden - 5th CB at best.
Arnaz Battle - 4th WR at best.
Hines Ward - Yes, a leader, he would still have been the 4th WR at best. The Steelers could still bring Ward back for league minimum and he would only count around $500K against the salary cap.
Aaron Smith - Former leader, has been placed on IR in four of the last five seasons.
Chris Kemoeatu - About 20 yards in penalties per game.
James Farrior - A liability against the pass.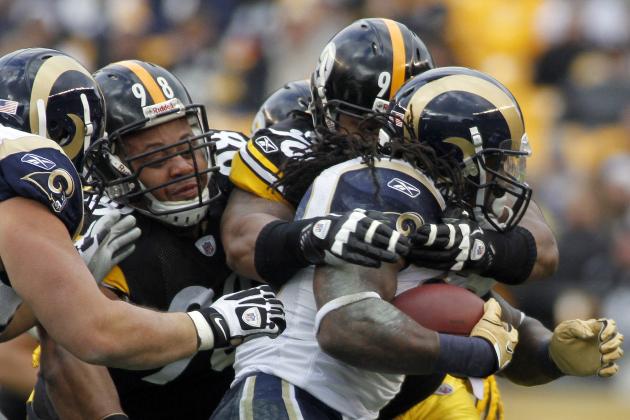 Justin K. Aller/Getty Images

If needed, there are still more moves the Steelers COULD make to free up more cap space. Casey Hampton is set to make nearly $5 million, while Larry Foote is scheduled to make close to $3 million.
Both of these men COULD be safe, and probably will be until either the Steelers make their draft selections (don't want to show anyone our hand, do we?). They could both return to the team, but their roles may be diminished.
If they are both released, the Steelers available salary would be $22 million.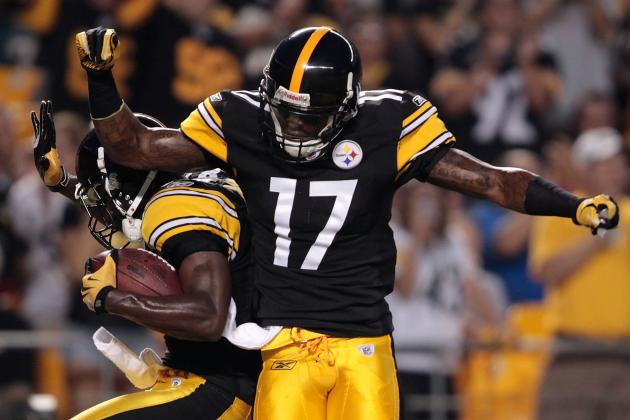 Jared Wickerham/Getty Images

We have heard time and time again that the Steelers will lose star WR Mike Wallace if another team were to come in and offer his a massive first year salary or roster bonus.
Now that the Steelers have all this cap room, if a team offers Wallace something like that, the Steelers COULD match it, which would give Wallace a very large cap number THIS off season, but probably near league minimum in 2013.
If that were to happen and Pittsburgh were to match it then they would have the ability to franchise Antonio Brown next year, and the Steelers will get to hold onto both of players.
Simply having that type of money available, a lot of teams are not going to be interested in working out a contract for the Steelers to simply agree to. This, along with the massive first year money and a first round draft pick, could keep Wallace from getting any phone calls from other teams.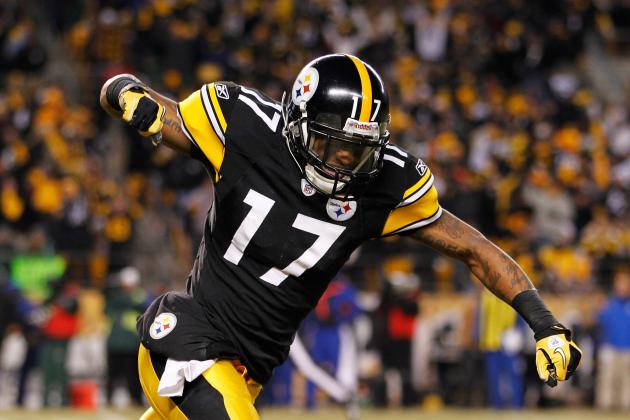 Gregory Shamus/Getty Images

It's something that does not happen very often. The Steelers don't normally leave home when they are signing free agents. Players from other teams don't normally end up in Steelers' black and gold.
That is not to say it NEVER happens. There have been instances that the Steelers have gone outside the team to bring in players that could become great.
Most of the time (James Farrior, Ryan Clark) it works out great. Other times (Duce Staley) it doesn't.
That doesn't mean that if there is a need on the Steelers and they can get a player that is a "Steelers" type of guy, they won't go after him.
Who could they be targeting?
That is for another article.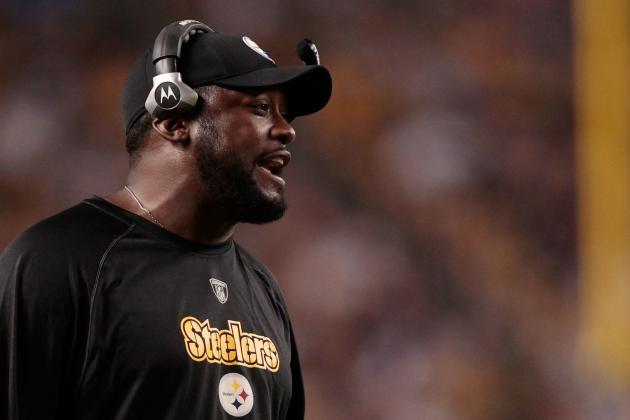 Jared Wickerham/Getty Images

Though many of my fellow members of "Steelers Nation" may be in shock at the departures of the Steelers, so far, at least the band aid has been ripped off and the wounds can heal.
The Steelers will be a better team in the future based on the moves they have made this off-season.
Yes, it will be hard to see a game where some of our favorite players will not be there, but the Steelers are the Steelers, and we know that the moves that were made needed to be made.
Now, the new generation of Steelers are ready to take the field.